Ebooks, Publishing, and Everything in Between
Downloads & Pricing
Advertising
Best 14 Websites for Aspiring Writers
on May 17, 2022
in Writing Tips
Last update: October 8th, 2023
According to Benjamin Franklin, you should "either write something worth reading or do something worth writing". But for writers out there, that is easier said than done. Thankfully, technology has helped us in this aspect, as now you can find lots of blogs and websites that are tailor-made for helping writers.
In this article, we will tell you about the top blogs and websites for writers to get your creative juices flowing. So make sure to keep a pen and paper (or an old-timey typewriter, we won't judge) next to you, to prepare yourself for your next writing masterpiece.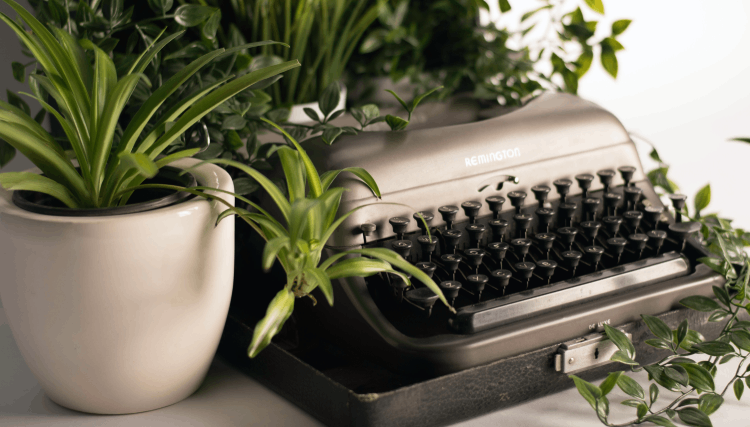 Top 9 Blogs for Writers That You Need to Check Out
Although some might think that blogs are more of a 90s platform, they are still an up-and-coming phenomenon. Writers definitely can benefit from the many blogs that have writing advice from pronounced writers and authors.
We have compiled a list of the top 9 blogs for writers that you should definitely check out. From how to use quirky, dark humor and incorporate it into your dialogue, to tricks of the trade to self-publish your book, you will find in these blogs any writing advice you're looking for!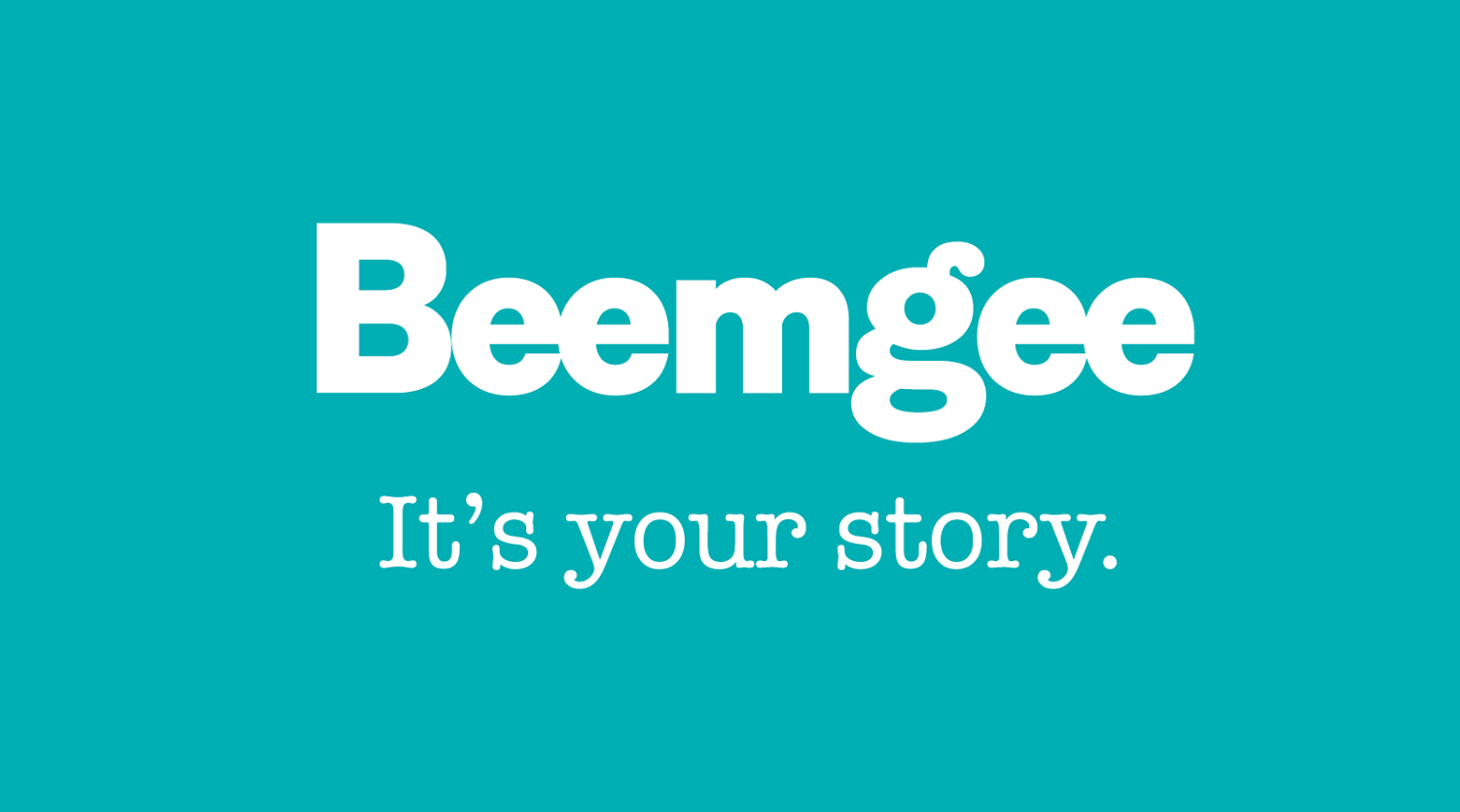 Beemgee is a story development and storytelling blog that can help all types of writers out there. You can also find a Beemgee story development tool that can help you work on your new fantasy novel, even if you will not publish it. Through the tool, authors can write novels, screenplays, narrative video games, and drama scripts; all kinds of writers out there will find a good thing to use on Beemgee!
You will also find that there is a wide range of topics, from Chinese literature to James Bond-themed plots. When you are writing the first draft of your story, Beemgee will help you form the content in your fictional world. This blog focuses on the development of your story's plot and characters, which will turn your story into a bestseller in no time. You can use Beemgee before, after, or during your first draft, as reading their content will help you along the way.
2. SelfPublishing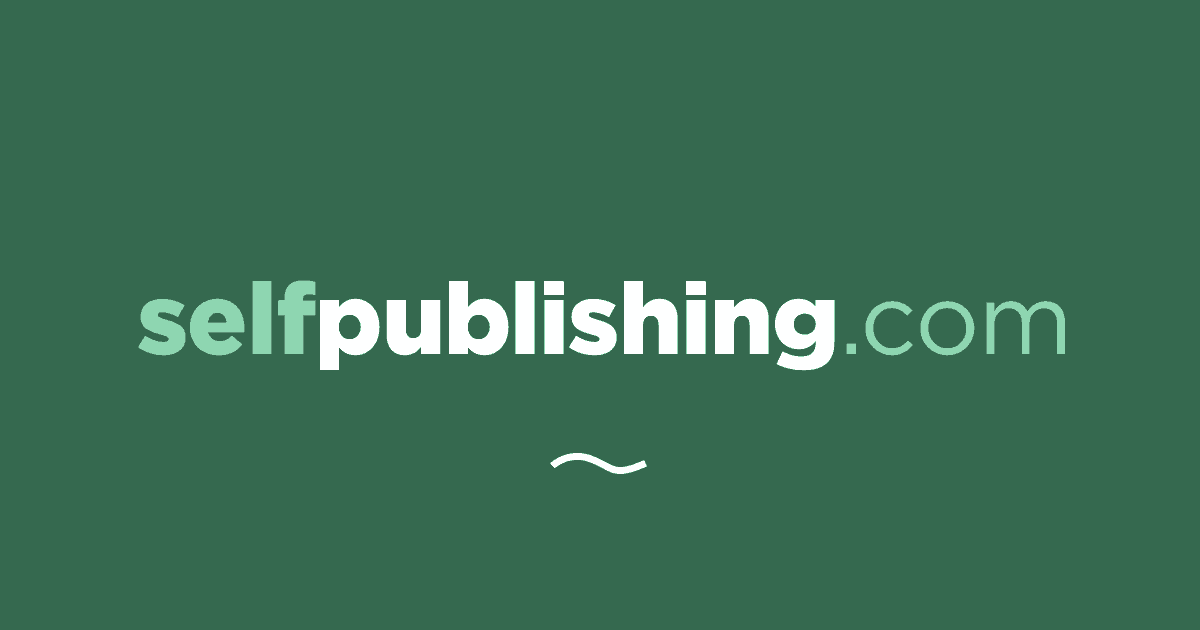 Don't worry; this blog is not just for self-publishing tips and advice only. You will also find a lot of writing topics covered in immense detail. Whether you are a writer who wants to publish your book or a novice writer who does not know where to start, SelfPublishing is the right blog for you.
This blog will give you all the advice you need, such as character bios and in-depth advice on book writing. Additionally, once you subscribe, the blog offers guidebooks and writing tools that will give you everything you need to self-publish your book, including self-confidence in your writing. 
3. The Write Life
If you have been looking at writing blogs for a while, then you have probably stumbled upon The Write Life. This blog has a lot to offer and it is a great resource for all kinds of writers.
If you are looking to write a book as a first-time author or you want to become a freelance writer, then you will find that The Write Life is the right place to go. You can also find advice and tips on blogging and marketing.
The articles on this blog cover many writing aspects, so you do not need to look elsewhere! Additionally, you can look through their comment section for feedback from the writing community, which can be extremely helpful.
4. Writer's Digest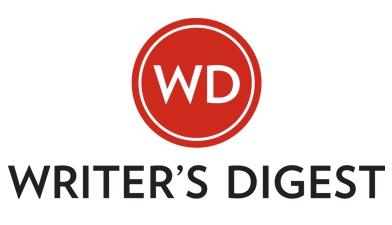 Who is the best person to give writing tips? Someone in the writing industry, of course. This is why you should definitely check out Writer's Digest, which is one of the best writing blogs out there. Amy Jones, the editor-in-chief of Writer's Digest, is also the managing editor for North Light Books and IMPACT Books.
This blog will help you discover or rediscover your creative potential through simple, yet insightful posts. These posts transform complicated writing issues into simple solutions, which will make the writing process much easier for you.
Moreover, The Writer's Digest hosts competitions and provides in-depth information on different writing events they host. You can even find blog posts that are featured by editors and writers alike. If you are the type of writer who is looking for a support group in the writing community, then you should give the Writer's Digest a whirl.
5. The Write Practice

The Write Practice is an extensive writing resource that offers all forms of helpful information for writers. This writing blog covers writing posts on a wide range of topics, including writing exercises to writing prompts that will get your creative juices flowing. With the Write Practice bookmarked on your browser, you will never feel helpless when it comes to writing.
Furthermore, The Write Practice offers free tips through their blog posts, which will help you evolve your writing style and restructure your writing process. It also offers writing programs and contests.
Evolving your author platform is important, which is exactly what the Write Practice can help you with.
6. Terribleminds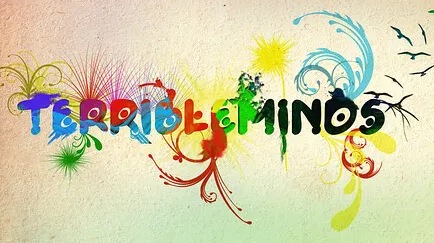 Chuck Wendig, the person behind the TerribleMinds blog, has a unique taste that screams dark humor. This author is brutal in his writing and adds a touch of humor to his writing advice for aspiring writers, and his blog is one of the best writers' blogs to follow.
Terribleminds offer a wide range of topics that are extracted from Wending's personal work and the writing of other writers to help you out. The best part is that you will never get bored with Wendig's unique delivery of writing advice. Since Chuck Wendig is a published author, you will find that he has the best insight into any writing obstacle you might face.
7. Write to Done

There are many different aspects that writers need to be aware of in order to build a successful career path in writing. That is exactly what Write to Done will help you with. This creative writing blog gives tips and advice on nonfiction writing, as well. It is the best of both writing worlds, regardless of what type of writing you want to tackle.
Write to Done, which is considered one of the best blogs by writers, will also help you master several writing techniques and habits that you need to fulfill your writing dreams. Make sure not to miss out on all the writing tips that Write to Done has to offer, along with the motivational posts that will help you during tough writing times.  
8. Well-Storied

Kristen Kieffer is the author and genius behind Well-Storied. She is also a well-known author and writing coach who gives advice to all aspiring authors that need help. This writing blog offers great writing tips, as Kiffer has dedicated her time to helping writers unleash their true abilities.
When visiting this blog, you will be able to access her free courses, listen to her podcast, and join her community chats. You will also find that Well-Storied has a wide range of topics to help you improve your writing style. Thanks to her great tips and advice, you will find yourself turning to her blog every once in a while!
9. The Creative Penn
If you are planning to transform writing into a full-time job, then you should have a look at The Creative Penn. This writing blog discusses a lot of topics from genre-specific advice to publishing tips. Joanna Penn, who is responsible for managing this blog, is a bestselling author, which makes her advice both practical and beneficial.
The main aim of this blog is to educate writers on how to improve their writing. Penn has several self-help books for the writing community that are available for purchase. You can also access her podcasts, courses, writing tools, and anything else you need to help your writing process move forward; and the best part is that it's free of charge!
Top 5 Websites for Writers
Blogs can be a great source of writing advice, but sometimes writers need a tool that helps them with the process, and this is where writing websites come in. We have compiled a list of 4 of the top websites for all aspiring writers out there. You will be able to tap into your true potential through these writing websites.
1. The Book Designer

The Book Designer will help you with writing creative disclaimers and using social media in an efficient and effective manner. As mentioned in their tagline, this writing website offers practical tips on how to build better books and how to choose the right platforms for your book.

Inklyo is a writing website that offers tips for writers, bloggers, entrepreneurs, and students alike. This website will give you writing inspiration, along with practical tips that will help you develop your writing skills.
One of the main concerns for writers is remaining productive, which is exactly what Inklyo will help you with. If you are in the mood for getting some writing insight and instruction, then Inklyo offers several writing courses and e-books that help you learn how to write absolutely anything.
3. Kristen Lamb

Chosen as one of the "Best Websites for Writers" by both The Write Life and Writer's Digest, Kristen Lamb's website is the go-to for authors looking for consultations or on-demand classes. Lamb is a bestselling author with non-fiction books about writing on social media and blogs, as well as her fiction book, The Devil's Dance.
Besides the writing classes and videos, this website also offers guidance to writers through comprehensive posts that are seriously detailed. You will find that these posts are funny and easy to read, which is great for writers who do not have the energy to think too hard about their writing style.
4. Warrior Writers

Warrior Writers is a community of military veterans, service members, artists, allies, and healers dedicated to creativity and wellness. Some of the programs they offer highlight turning your pain into art. After all, writers put the ache in heartbreak, right?
If you feel like you are in a writing rut, then you will find this writing website offering inspirational stories that you need to hear about. Here is a review from a veteran who used this platform:
"It has been an amazing experience. It's a collaborative project and it's not something any of us could have done alone. I used to write before I went to Iraq, but when I got over there, I wasn't able to write. So through the Warrior Writers Project, I have been able to slowly begin to find my words again and share my experiences and what happened over there. It's been a healing experience." – Eli Wright, Iraq Veteran and Artist
5. Jane Friedman

From paid and free online classes and newsletters to blog posts and resources for writers, this website has it all. The one behind all of this is the published author Jane Friedman, who has more than 20 years of experience in the publishing industry. She has also written and contributed to many books that guide the authors through the process of writing and publishing.
Friedman is especially interested in how the digital age is transforming the writing and publishing industry. She aims to help authors find new business models in the internet era. Moreover, she has worked with many prominent institutions, such as IngramSpark , PublishersWeekly , and Authors Guild .
Final Thoughts
Writing doesn't have to be a lonely endeavor; there is an entire writing community that can help you out in any conundrum you may face. These writing blogs and websites will develop your writing skills and show you how to work on your writing style. When you visit these platforms, you will also find writing exercises, writing prompts, and many more tools to help you out! 

7 Steps You Need to Follow to Write Your Ebook
6 Fun Writing Strategies to Help You Write More
500+ Online Writing Courses to Join in 2022
Leave a Reply Cancel reply
Save my name, email, and website in this browser for the next time I comment.
Currently you have JavaScript disabled. In order to post comments, please make sure JavaScript and Cookies are enabled, and reload the page. Click here for instructions on how to enable JavaScript in your browser.
Kotobee is the complete end-to-end ebook solution for you and your business. Export multiple formats. Deliver securely.
Create, publish, and sell ebooks with ease
Kotobee es la solución completa de ebooks de extremo a extremo para usted y su empresa.
Cree, publique y venda libros electrónicos con facilidad
Recent Posts
Successful Book Launch Tips and Tricks for First-Time Authors
Best Microlearning Platforms and Tools for Employees (With Features and Prices)
Best Fonts for Ebooks in 2023: A Guide for Authors in the Digital Era
How to Write a Book Preface (with Examples & Templates)
Top 10 AI Content Creation Tools in 2023
Entries feed
Comments feed
WordPress.org
How to Write a Blog Post: A Step-by-Step Guide [+ Free Blog Post Templates]
Review a step-by-step guide plus useful templates to learn how to write an effective blog post for your target audience and customers.
6 FREE BLOG POST TEMPLATES
Save time creating blog posts with these free templates.
Updated: 09/15/23
Published: 09/15/23
Anyone can connect with their audience through blogging and enjoy the myriad benefits that blogging provides: organic traffic from search engines, promotional content for social media, and recognition from a new audience you haven't tapped into yet.
If you've heard about blogging but are a beginner and don't know where to start, the time for excuses is over. Not only can you create an SEO-friendly blog , but I'll cover how to write and manage your business's blog as well as provide helpful templates to simplify your blogging efforts.
What is a blog post?
How to start a blog, writing your first blog post, what makes a good blog post, blog post examples, how to write a blog post.
Let's get started with an important question.
Blogging may mean different things depending on your niche — so let's begin with this definition.
A blog post is any article, news piece, or guide that's published in the blog section of a website. A blog post typically covers a specific topic or query, is educational in nature, ranges from 600 to 2,000+ words, and contains other media types such as images, videos, infographics, and interactive charts.
Blog posts allow you and your business to publish insights, thoughts, and stories on your website about any topic. They can help you boost brand awareness, credibility, conversions, and revenue. Most importantly, they can help you drive traffic to your website.
But in order to begin making posts for a blog — you have to learn how to start one, first. Let's dive in.
Understand your audience.
Check out your competition.
Determine what topics you'll cover.
Identify your unique angle.
Name your blog.
Create your blog domain.
Choose a CMS and set up your blog.
Customize the look of your blog.
Write your first blog post.
1. Understand your audience.
Before you start writing your blog post, make sure you have a clear understanding of your target audience. To do so, take the following steps.
Ask yourself exploratory questions.
To discover your audience, ask questions like: Who are they? Are they like me, or do I know someone like them? What do they want to know about? What will resonate with them?
Jot down your notes in a notepad or a document. This is the time to brainstorm audience attributes from scratch, no matter how out of left field they may feel. You should also think about your audience's age, background, goals, and challenges at this stage.
6 Free Blog Post Templates
"How-to" Post
"What is" Post
Listicle Post
You're all set!
Click this link to access this resource at any time.
Carry out market research.
Doing market research sounds like a big task, but in truth, it can be as simple as accessing a social media platform and browsing user and blog profiles that match with your potential audience.
Use market research tools to begin uncovering more specific information about your audience — or to confirm a hunch or a piece of information you already knew. For instance, if you wanted to create a blog about work-from-home hacks, you can make the reasonable assumption that your audience will be mostly Gen Zers and Millennials. But it's important to confirm this information through research.
Create formal buyer personas.
Once you've brainstormed and carried out market research, it's time to create formal buyer personas . It's important because what you know about your buyer personas and their interests will inform the brainstorming process for blog posts.
For instance, if your readers are Millennials looking to start a business, you probably don't need to provide them with information about getting started on social media — most of them already have that down.
You might, however, want to give them information about how to adjust their social media approach (for example — from what may be a casual, personal approach to a more business-savvy, networking-focused approach). That kind of tweak is what helps you publish content about the topics your audience really wants and needs.
Don't have buyer personas in place for your business? Here are a few resources to help you get started:
Create Buyer Personas for Your Business [Free Template]
Guide: How to Create Detailed Buyer Personas for Your Business
[Free Tool] Make My Persona: Buyer Persona Generator
2. Check out your competition.
What better way to draw inspiration than to look at your well-established competition?
It's worth taking a look at popular, highly reviewed blogs because their strategy and execution is what got them to grow in credibility. The purpose of doing this isn't to copy these elements, but to gain better insight into what readers appreciate in a quality blog.
When you find a competitor's blog, take the following steps:
Determine whether they're actually a direct competitor.
A blog's audience, niche, and specific slant determine whether they're actually your competitor. But the most important of these is their audience. If they serve a completely different public than you, then they're likely not a competitor. That is why it's important to define your buyer personas before taking other steps in the blog creation process.
Look at the blog's branding, color palette, and theme.
Once you determine that they're your competitor, it's time to take note of their techniques so that you can capture a similar readership. Colors and themes play a huge role in whether you seem like part of a niche — for instance, a blog about eco-friendly products should likely use earthy tones instead of bright, unnatural colors such as neon yellow or pink.
Analyze the tone and writing style of the competition.
Take note of your competition's copywriting. Is it something you feel like you can successfully emulate? Does it ring true to the type of blog you'd like to create? What do readers most respond to? For most, creating a tech blog might be an excellent idea, but if journalistic, review-based writing doesn't work for you, then that might not be a good fit. Be aware of what you can feasibly execute or hire freelance writers.
3. Determine what topics you'll cover.
Before you write anything, pick a topic you'd like to write about. The topic can be pretty general to start as you find your desired niche in blogging .
Here are some ways to choose topics to cover.
Find out which topics your competitors often cover.
One easy way to choose topics for your blog is to simply learn what other blogs are writing about. After you determine your competitors, go through their archive and category pages, and try to find out which topics they most often publish content about. From there, you can create a tentative list to explore further. You might find, for instance, that a competitor only covers surface-level information about a subject. In your blog, you can dive more deeply and offer more value to readers.
Choose topics you understand well.
No matter what type of blog you start, you want to ensure you know the topic well enough to write authoritatively about it. Rather than choosing a topic you'll need to research as you write, think about those that come most naturally to you. What has your professional experience been like so far? What are your hobbies? What did you study in college? These can all give rise to potential topics you can cover in depth.
Ensure the topics are relevant to your readership.
You may find that you hold deep expertise in various topics, but how relevant are they to the audience you understood back in step one? If you're not serving their needs, then you'd be shouting into a void — or, worse, attracting the wrong readership. For that reason, after identifying the topics you can feasibly write about, ask yourself whether those are subjects your audience would like to explore.
Do preliminary keyword research.
Keyword research is the process of searching for topics using a keyword research tool , then determining whether there is demand by looking at each topic's (or keyword's) search volume. If you found the perfect topics that are the perfect cross between your expertise and your reader's needs, you've struck gold — but the gold will have no value unless people are searching for those terms. Only then can you capture the audience that is waiting out there.
4. Identify your unique angle.
What perspective do you bring that makes you stand out from the crowd? This is key to determining the trajectory of your blog's future, and there are many avenues to choose in the process.
Here's how you can find your unique selling proposition in crowded blogging niches:
Write a professional and personal bio.
Knowing your own history and experience is essential to determine your unique slant. To get started, write a professional bio that explains, at length, who you are and which experiences most inform your blogging efforts. While I could write a lengthy exposition about my childhood, that history isn't essential unless I'm launching a blog about raising children.
What unique experience makes you a trusted expert or thought leader on the topic? You can use your answers to that question to find your angle. Use this information to populate your "About me" page on your blog and share more about yourself.
Determine the special problem you will solve for readers.
Your readers won't trust you or return to you unless you actively help them solve a problem. As you try to find your angle, think about ways you can help your audience surmount challenges typically associated with the topics you've chosen for your blog. For instance, if you're creating a blog about sustainability, then you might help readers learn how they can compost organic materials in their home.
Choose an editorial approach.
Will you share your opinions on trending debates? Teach your readers how to do something? Compare or share original research? The editorial approach you choose will in part be informed by the topics you cover on your blog and the problems you're helping your readers solve. If your blog is about marketing trends and your goal is to keep marketers up-to-date on the latest changes, then your editorial approach should be journalistic in nature. This is only one example of how to choose a technique.
5. Name your blog.
This is your opportunity to get creative and make a name that gives readers an idea of what to expect from your blog. Some tips on how to choose your blog name include:
Keep your blog name easy to say and spell.
No need to get complicated at all with your name, though it might be tempting, since there are so many blogs out there. While choosing a unique name is essential, it's also important to choose one that is easy to memorize for readers. It should also be simple to remember as an URL (which will come into play in the next step).
Link your blog name to your brand message.
The more related your blog's name is to the topics you cover, the better. For instance, DIY MFA is all about writers doing their own Master of Fine Arts in writing at home. The brand's message is all about delving deep into one's writing practice without needing a formal degree. Try to do something similar for your own blog name: Alluding to your blog's message, value proposition, and covered topics in one sweep.
Consider what your target audience is looking for.
Your blog name should tie directly into what your readers want to achieve, learn, or solve. DIY MFA is about writers who don't have the money for graduate school, but who still want to develop their writing skills. The HubSpot Marketing blog is — you guessed it — about marketing trends and tips.
It's okay if your blog name feels "too straightforward." Straightforward names accurately communicate what you're about and effectively attract the right audience.
If you still need more assistance, try using a blog name generator . One last tip: Make sure the name you come up with isn't already taken, as it could lessen your visibility and confuse readers looking for your content.
6. Create your blog domain.
A domain is a part of the web address nomenclature someone would use to find your website or a page of your website online.
Your blog's domain will look like this: www.yourblog.com. The name between the two periods is up to you, as long as this domain name doesn't yet exist on the internet.
Want to create a subdomain for your blog? If you already own a cooking business at www.yourcompany.com, you might create a blog that looks like this: blog.yourcompany.com. In other words, your blog's subdomain will live in its own section of yourcompany.com.
Some CMS platforms offer subdomains as a free service, where your blog lives on the CMS, rather than your business's website. For example, it might look like this: yourblog.contentmanagementsystem.com. However, to create a subdomain that belongs to your company website, register the subdomain with a website host .
Most website hosting services charge very little to host an original domain — in fact, website costs can be as inexpensive as $3 per month when you commit to a 36-month term.
Pro Tip: You can connect your custom domain to free hosting with HubSpot's free CMS or in premium editions of CMS Hub. This includes access to built-in security features and a content delivery network.
Here are five other popular web hosting services to choose from:
7. Choose a CMS and set up your blog.
A CMS (content management system) is a software application that allows users to build and maintain a website without having to code it from scratch. CMS platforms can manage domains (where you create your website) and subdomains (where you create a webpage that connects to an existing website).
HubSpot customers host web content via CMS Hub . Another popular option is a self-hosted WordPress website on a hosting site such as WP Engine . Whether you create a domain or a subdomain to start your blog , you'll need to choose a web hosting service after you pick a CMS.
Pro Tip: You can get started for free with HubSpot's free blog maker . Our free CMS offers everything you need to get started– including hosting, a visual editor, and hundreds of free and paid themes to choose from.
8. Customize the look of your blog.
Once you have your domain name set up, customize the appearance of your blog to reflect the theme of the content you plan on creating and your brand.
For example, if you're writing about sustainability and the environment, green might be a color to keep in mind while designing your blog.
Image Source
If you already manage a website and are writing the first post for that existing website, ensure the article is consistent with the website in appearance and subject matter. Two ways to do this are including your:
Logo : This can be your business's name and logo — it will remind blog readers of who's publishing the content. (How heavily you want to brand your blog, however, is up to you.)
"About" Page : You might already have an "About" blurb describing yourself or your business. Your blog's "About" section is an extension of this higher-level statement. Think of it as your blog's mission statement, which serves to support your company's goals.
9. Write your first blog post.
Once you have your blog set up, the only thing missing is the content. While the design and layout are fun and functionally necessary, it's the content that will draw your readers in and keep them coming back. So how do you actually go about writing one of these engaging and informational pieces?
You've got the technical and practical tidbits down — now it's time to write your very first blog post. And nope, this isn't the space to introduce yourself and your new blog (i.e. "Welcome to my blog! This is the topic I'll be covering. Here are my social media handles. Will you please follow?").
Start with "low-hanging fruit," writing about a highly specific topic that serves a small segment of your target audience.
That seems unintuitive, right? If more people are searching for a term or a topic, that should mean more readers for you.
But that's not true. If you choose a general and highly searched topic that's been covered by major competitors or more established brands, it's unlikely that your post will rank on the first page of search engine results pages (SERPs). Give your newly born blog a chance by choosing a topic that few bloggers have written about.
Let's walk through this process.
1. Choose a topic you're passionate and knowledgeable about.
Before you write anything, pick a topic for your blog post. The topic can be pretty general to start. For example, if you're a company that sells a CRM for small-to-enterprise businesses , your post might be about the importance of using a single software to keep your marketing, sales, and service teams aligned.
Pro tip : You may not want to jump into a "how-to" article for your first blog post.
Your credibility hasn't been established yet. Before teaching others how to do something, you'll first want to show that you're a leader in your field and an authoritative source.
For instance, if you're a plumber writing your first post, you won't yet write a post titled "How to Replace the Piping System in your Bathroom." First, you'd write about modern faucet setups, or tell a particular success story you had rescuing a faucet before it flooded a customer's house.
Here are four other types of blog posts you could start with:
List ("Listicle") : 5 ways to fix a leaky faucet
Curated Collection : 10 faucet and sink brands to consider today
SlideShare Presentation : 5 types of faucets to replace your old one (with pictures)
News Piece : New study shows X% of people don't replace their faucet frequently enough
If you're having trouble coming up with topic ideas, a good topic brainstorming session should help. In the post I've linked, my colleague walks you through a helpful process for turning one idea into many. Similar to the "leaky faucet" examples above, you would "iterate off old topics to come up with unique and compelling new topics."
This can be done by:
Changing the topic scope
Adjusting your time frame
Choosing a new audience
Taking a positive/negative approach
Introducing a new format
And if you're still stuck, let's take a look at some first blog post idea examples.
First Blog Post Ideas
The difference between [niche topic] and [niche topic], explained by a [niche expert].
The Difference Between SEM and SEO, Explained by a Marketing Expert
The Difference Between Sedans and Coupes, Explained by a Car Mechanic
The Difference Between Baking and Broiling, Explained by a Professional Baker
The 10 Best and Worst [Niche Tools] for [Niche Activity]
The 10 Best and Worst Writing Software for Fiction Writing
The 10 Best and Worst CRMs for Nurturing Prospects
The 10 Best and Worst Family Cars for Cross-Country Roadtrips
8 [Niche Activity] Common Mistakes (+ Ways to Fix Them)
8 Non-Fiction Writing Common Mistakes (+ Ways to Fix Them)
8 Salmon Broiling Common Mistakes (+ Ways to Fix Them)
8 Car Maintenance Common Mistakes (+ Ways to Fix Them)
9 Proven Tips for [Niche Activity]
9 Proven Tips for Checking Plumbing Problems under Your Kitchen Sink
9 Proven Tips for Writing a Non-Fiction Bestseller
9 Proven Tips for Doing DIY Car Maintenance
Why We/I Switched from [Niche Tool] to [Niche Tool] (Comparison)
Why We Switched from Pipedrive to HubSpot (Comparison)
Why I Switched from Microsoft Word to Scrivener (Comparison)
Why We Switched from iMacs to Surface Studio (Comparison)
[Niche Tool] vs [Niche Tool]: Which [Tool] is Best for You?
Zendesk vs Freshcaller: Which Call Software is Best for You?
Air Fryer vs Convection Oven: Which One is Best for You?
Mazda Miata vs Toyota Supra: Which Sports Car is Best for You?
The Ultimate Roundup of [Niche Activity] Tips and Tricks
The Ultimate Roundup of Novel Writing Tips and Tricks
The Ultimate Roundup of Macaroon Baking Tips and Tricks
The Ultimate Roundup of Solo Traveling Tips and Tricks
Want some real examples of blog posts? See what your first blog post can look like based on the topic you choose and the audience you're targeting.
2. Target a low-volume keyword to optimize around.
Finding a keyword with low searches in Google (I recommend sticking to about 10 to 150 monthly searches). These topics offer less competition and should therefore allow your new blog post to rank more easily.
To choose a topic, you can either do a traditional brainstorming session or carry out keyword research. I suggest the latter because you can actually see how many people are looking for that topic.
Now, don't be intimidated by the term " keyword research ." It's not just for marketers, but for new bloggers, too. And it's really easy to do.
To jumpstart your keyword research, first begin by identifying the general topic of your blog.
Say you're a plumber. Your general, high-level topic might be "plumbing" (67K monthly searches).
Next, put this term into a keyword research tool such as:
When you run this term through the tool, a list of related keywords will appear. Scan the list and choose one with a lower search volume. For this example, we'll use "under sink plumbing" (1.4K monthly searches).
Run that keyword in the keyword research tool again. Look at the related keywords. Find one with a lower search volume. Do that again.
For this example, we'll settle on "plumbing problems under kitchen sink" (10 monthly searches). That's the topic for our first post.
TLDR ; Choose a low-volume, low-competition keyword that will ensure your first post ranks.
For more help on keyword research, here are more resources you can use:
How to Do Keyword Research for SEO: A Beginner's Guide
How to Perform Keyword Research and Rank
Top Tools For Finding Long-Tail Keywords
3. Google the term to understand your audience's search intent.
You've got your topic — now, you need to check that the user's search intent would be fulfilled by a blog post.
What does that mean?
If someone is looking for "plumbing problems under a kitchen sink," they might be looking for a tutorial, a diagram, an article, or a product that can fix the issue. If they're looking for the first three, you're good — that can be covered in a blog post. A product, however, is different, and your blog post won't rank.
How do you double-check search intent?
Google the term and look at the results. If other articles and blog posts rank for that term, you're good to go. If you only find product pages or listicles from major publications, then find a new topic to cover in your first post.
Consider the term "under sink plumbing bathroom" (30 monthly searches). It seemed like a perfect fit because it had low monthly searches.
Upon Googling the term, I found product carousels, product pages from Home Depot and Lowes, and guides written by major publications. (You'll also want to avoid topics that have been covered by major publications, at least for now.)
TLDR ; Before writing your first blog post about a low-volume topic, double-check the user intent by Googling the keyword. Also, don't forget to take a look at who's written about that topic so far. If you see a major brand, consider writing about another topic.
4. Find questions and terms related to that topic.
You've got a highly unique topic that's been covered by just a few people so far. It's time to flesh it out by covering related or adjacent topics.
Use the following tools:
Answer the Public : When you place your keyword into this tool, it will give you a list of questions related to that term.
Google : Google is your best friend. Search for the term and look under "People also ask" and "People also search for." Be sure to touch upon those topics in the post.
You can also use these keyword research tools we mentioned above in step one.
5. Come up with a working title.
You might come up with a few different working titles — in other words, iterations of approaching that topic to help you focus your writing.
For example, you may decide to narrow your topic to "Tools for Fixing Leaky Faucets" or "Common Causes of Leaky Faucets." A working title is specific and will guide your post so you can start writing.
Let's take a real post as an example: " How to Choose a Solid Topic for Your Next Blog Post ."
Appropriate, right? The topic, in this case, was probably "blogging." Then the working title may have been something like, "The Process for Selecting a Blog Post Topic." And the final title ended up being "How to Choose a Solid Topic for Your Next Blog Post."
See that evolution from topic, to working title, to final title? Even though the working title may not end up being the final title (more on that in a moment), it still provides enough information so you can focus your blog post on something more specific than a generic, overwhelming topic.
6. Create an outline.
Sometimes, blog posts can have an overwhelming amount of information — for the reader and the writer. The trick is to organize the info in a way so readers aren't intimidated by length or amount of content. This organization can take multiple forms — sections, lists, tips — whatever's most appropriate. But it must be organized!
Featured Resource: 6 Free Blog Post Templates
Download These Templates for Free
Let's take a look at the post, " How to Use Snapchat: A Detailed Look Into HubSpot's Snapchat Strategy. " There's a lot of content in the piece, so it's broken up into a few sections using descriptive headers. The major sections are separated into subsections that go into more detail, making the content easier to read.
To complete this step, all you really need to do is outline your post. This way, before you start writing, you'll know which points you want to cover and the best order to do so. And to make things even easier, you can download and use our free blog post templates , which are pre-organized for six of the most common blogs. Just fill in the blanks!
7. Write an intro (and make it captivating).
We've written more specifically about writing captivating introductions in the post " How to Write an Introduction ," but let's review, shall we?
First, grab the reader's attention. If you lose the reader in the first few paragraphs — or even sentences — of the introduction, they'll stop reading (even before they've given your post a fair shake). You can do this in a number of ways: tell a story or a joke, be empathetic, or grip the reader with an interesting fact or statistic.
Then, describe the purpose of your post and explain how it will address a problem the reader may be experiencing. This will give the reader a reason to continue reading and show them how the post will help them improve their work or lives.
Here's an example of an intro I think does a good job of attracting a reader's attention right away:
"Blink. Blink. Blink. It's the dreaded cursor-on-a-blank-screen experience that all writers — amateur or professional, aspiring or experienced — know and dread. And of all times for it to occur, it seems to plague us the most when trying to write an introduction."
8. Build out each section of your outline.
The next step — but not the last — is actually writing the content. We can't forget about that, of course.
Now that you have your outline or template, you're ready to fill in the blanks. Use your outline as a guide and expand on all points as needed. Write about what you already know, and if necessary, conduct additional research to gather more information, examples, and data to back up your points, while providing proper attribution when incorporating external sources. When you do, always try to find accurate and compelling data to use in your post.
If you're having trouble stringing sentences together, you're not alone. Finding your "flow" can be challenging for a lot of folks. Luckily, there are a ton of tools you can lean on to help you improve your writing. Here are a few to get you started:
Power Thesaurus : Stuck on a word? Power Thesaurus is a crowdsourced tool that provides users with a number of alternative word choices from a community of writers.
ZenPen : If you're having trouble staying focused, check out this distraction-free writing tool. ZenPen creates a minimalist "writing zone" designed to help you get words down without having to fuss with formatting right away.
Cliché Finder : Feeling like your writing might be coming off a little cheesy? Identify instances where you can be more specific using this handy cliché tool.
You can also refer to our complete list of tools for improving your writing skills . And if you're looking for more direction, the following resources are chock-full of valuable writing advice:
Copywriting 101: 6 Traits of Excellent Copy Readers Will Remember
How to Write Compelling Copy: 7 Tips for Writing Content That Converts
How to Write With Clarity: 9 Tips for Simplifying Your Message
The Kurt Vonnegut Guide to Great Copywriting: 8 Rules That Apply to Anyone
Your Blog Posts Are Boring: 9 Tips for Making Your Writing More Interesting
9. Publish and promote your first post any way you can.
As a new blogger, you likely don't have a social media following yet. Thankfully, you don't need a huge following before you can create a promotion strategy.
A promotion strategy is your master plan for how you create, post, and engage with your social media content. It helps you take advantage of social and digital technologies to share your business, or in this case, your content. Having a solid promotional strategy offers your audience from different marketing channels more ways to find your blog posts.
Here are more blog post promotion resources:
12 Tried-and-True Ways to Promote Your Blog Posts
10 Sites You Can Use for Free Blog Promotion
9 Link Building Email Outreach Templates That Actually Work
Inbound Link Building 101: 34 Ways to Build Backlinks for SEO
11 Creative (But 100% White Hat!) Ways to Earn Backlinks
Before you write a blog, make sure you know the answers to questions like, "Why would someone keep reading this entire blog post?" and "What makes our audience come back for more?"
To start, a good blog post is interesting and educational. Blogs should answer questions and help readers resolve a challenge they're experiencing — and you have to do so in an interesting way.
It's not enough just to answer someone's questions — you also have to provide actionable steps while being engaging. For instance, your introduction should hook the reader and make them want to continue reading your post. Then, use examples to keep your readers interested in what you have to say.
Remember, a good blog post is interesting to read and provides educational content to audience members.
Want to learn how to apply blogging and other forms of content marketing to your business?
Check out HubSpot Academy's free content marketing course .
Now, let's dive into some formatting guidelines to use before you publish your blog posts.
Blog Format Guidelines
Include H2s to arrange ideas.
Center your Images.
Add alt text.
Keep your sentences clear and concise.
Use media with purpose.
1. Include H2s to arrange ideas.
When you begin typing your blog content, it's important that you divide paragraphs into sections that make it easier for the reader to find what they need.
If you're just starting out, then focus on the overarching H2s you want to talk about, and you'll be able to branch off into subheaders and more naturally as you continue.
2. Center your images.
This is a simple practice that can help your content look more professional with little effort. Centering your images keeps the reader's attention drawn to the subject — not searching for elsewhere.
Centering also looks better when translating from PC to mobile devices. As formatting transitions to small screens or windows, a centered image will remain the focal point.
3. Add alt text.
So those images you centered earlier, make sure you have descriptive alt text for them, too.
Image alt text allows search engines, like Google, to crawl and rank your blog post better than pages lacking the element. It also leads readers to your blog post if the keywords included are what they searched for in the first place.
Besides SERP features, image alt text is beneficial to readers by providing more accessibility. Image alt text allows people to better visualize images when they can't see them, and with assistive technology, can be auditorily read aloud for people to enjoy.
4. Keep your sentences short and concise.
When you begin working on the body of your blog post, make sure readers can clearly understand what you're trying to accomplish.
You shouldn't feel pressure to elongate your post with unnecessary details, and chances are that if you keep it concise, readers will derive more value from your work.
5. Use media with a purpose.
Break up the monotony of your blog post with some multimedia content where seen fit.
Your reader will enjoy visiting a blog page with images, videos, polls, audio or slideshows as opposed to a page of black and white text.
It also makes it more interactive and improves your on-page search engine optimization (SEO).
Now, do you want some real examples of blog posts? See what your first blog post can look like based on the topic you choose and the audience you're targeting.
List-Based Post
Thought Leadership Post
Curated Collection Post
SlideShare Presentation
Newsjacking Post
Infographic Post
How-to Post
1. List-Based Blog Post
List-based post example: 17 blogging mistakes to avoid in 2021, according to hubspot bloggers.
List-based posts are sometimes called "listicles," a mix of the words "list" and "article." These are articles that deliver information in the form of a list. A listicle uses sub-headers to break down the blog post into individual pieces, helping readers skim and digest your content more easily.
As you can see in the example from our blog, listicles can offer various tips and methods for solving a problem.
2. Thought Leadership Post
Example: how hubspot's customers are shaping the next normal.
Thought leadership posts allow you to share your expertise on a particular subject matter and share firsthand knowledge with your readers.
These pieces — which can be written in the first person, like the post shown above — help you build trust with your audience so people take your blog seriously as you continue to write for it.
3. Curated Collection Post
Example: 8 examples of evolution in action.
Curated collections are a special type of listicle blog post. Rather than sharing tips or methods for doing something, this type of blog post shares a list of real examples that all have something in common in order to prove a larger point.
In the example post above, Listverse shares eight real examples of evolution in action among eight different animals — starting with the peppered moth.
4. Slide Presentation
Example: the hubspot culture code.
HubSpot Slides is a presentation tool that helps publishers package a lot of information into easily shareable slides. Think of it like a PowerPoint, but for the web. With this in mind, SlideShare blog posts help you promote your SlideShare so that it can generate a steady stream of visitors.
Unlike blogs, slide decks don't often rank well on search engines, so they need a platform for getting their message out there to the people who are looking for it. By embedding and summarizing your SlideShare on a blog post, you can share a great deal of information and give it a chance to rank on Google at the same time.
Need some slideshow ideas? In the example above, we turned our company's "Culture Code" into a slides presentation that anyone can look through and take lessons from, and then promoted it in a blog post.
5. Newsjacking Post
Example: ivy goes mobile with new app for designers.
"Newsjacking" is a nickname for "hijacking" your blog to break important news related to your industry. Therefore, the newsjack post is a type of article whose sole purpose is to garner consumers' attention and, while offering them timeless professional advice, prove your blog is a trusted resource for learning about the big things that happen in your industry.
The newsjack example above was published by Houzz, a home decor merchant and interior design resource, about a new mobile app that was launched just for interior designers. Houzz didn't launch the app, but the news of its launching is no less important to Houzz's audience.
6. Infographic Post
Example: the key benefits of studying online [infographic].
For example, when you're looking to share a lot of statistical information (without boring or confusing your readers), building this data into a well-designed, even engaging infographic can keep your readers engaged with your content. It also helps readers remember the information long after they leave your website.
7. How-to Post
Example: how to write a blog post: a step-by-step guide.
For this example, you need not look any further than the blog post you're reading right now! How-to guides like this one help solve a problem for your readers. They're like a cookbook for your industry, walking your audience through a project step by step to improve their literacy on the subject.
The more posts like this you create, the more equipped your readers will be to work with you and invest in the services you offer.
8. Guest Post
Example: your bookmarkable guide to social media image sizes in 2021 [infographic].
Additionally, these posts give your blog variety in topic and viewpoint. If your customer has a problem you can't solve, a guest post is a great solution.
If you begin accepting guest posts, set up editorial guidelines to ensure they're up to the same standards as your posts.
So we've gone through the different types of blog posts you can make, but how do you consistently make quality blog posts that your viewers will enjoy?
Draw from your buyer personas and what you know about your audience.
Pull from your content strategy and/or brainstormed topics.
Identify what's missing from the existing discourse.
Choose what type of blog post you're writing.
Generate a few different titles and choose the best one.
Create your outline and designate keyword-rich H2s and H3s.
Write your blog post!
Proofread your post.
Add images and other media elements to support your ideas.
Upload your post into your CMS.
Determine a conversion path (what you want your audience to do next).
Add calls to action to guide your audience to take action.
Link to other relevant blog posts within your content.
Optimize for on-page SEO.
Publish and promote the blog post.
Track the performance of the blog post over time.
1. Draw from your buyer personas and what you know about your audience.
Before you start writing your blog post, make sure you have a clear understanding of your target audience.
Ask questions like: What do they want to know about? What will resonate with them?
This is where the process of creating buyer personas comes in handy. Consider what you know about your buyer personas and their interests while you're coming up with a topic for your blog post.
For instance, if your readers are millennials looking to start a business, you probably don't need to provide them with information about getting started in social media — most of them already have that down.
If you haven't developed buyer personas yet, I've found that it's easiest to get started by gathering the information you already have about your audience and looking for trends. Sending out feedback surveys and interviewing followers can also be helpful.
Does your blog attract a specific age group? Does your audience live in a certain region? How do readers typically discover your content? Finding answers to these questions can help you get a better idea of who your buyer persona is.
2. Pull from your content strategy and/or brainstormed topics.
If you already have a pre-existing portfolio to look back on, it would benefit you to pull from those brainstormed post ideas or previous content strategy.
One thing that's been helpful for me is specifically looking at content performance data when brainstorming ideas. In doing this, I've discovered which topics tend to resonate with my audience (and which ones don't) and created content around them.
By focusing on your core blog topics, or clusters , you can establish yourself as a thought leader, gain the trust of your audience, rank better on search engines, and attract new readers.
3. Identify what's missing from the existing discourse.
Fill in the gaps of the existing discourse in the topic of your choosing.
You want to meet a need that hasn't already been met in your topic cluster. Otherwise, you run the risk of writing content for topics that are already over-saturated.
It's hard to beat saturated search queries when you're trying to rank against high authority publications — but not impossible if your content is answering the queries the competition hasn't.
To discover what's missing within a topic, I conduct a competitive analysis to see what my competitors offer in their content and how I can make my blog post better. Here are some things to look out for:
Unanswered user queries
Content depth
Content freshness
Media richness
User experience
If your competitors are lacking in any of these areas, you can use that to your advantage and focus on them when writing your blog post.
Another way to differentiate your blog is by offering original data, quotes, or perspectives. Some of my best performing posts have come from getting a unique quote from an industry expert.
4. Choose what type of blog post you're writing.
There are several types of blog posts you can create, and they each have different formats to follow.
Six of the most common formats include:
The List-Based Post
The "What Is" Post
The Pillar Page Post ("Ultimate Guide")
The Newsjacking Post
The Infographic Post
The "How-To" Post
Save time and download six blog post templates for free.
5. Generate a few different titles and choose the best one.
Your blog title should tell readers what to expect, yet it should leave them wanting to know more — confusing, right?
This is why when you're coming up with a blog post title that you should brainstorm multiple ones instead of just one. I find it helpful to share these titles with a couple coworkers to get their feedback and see which one is most engaging to them.
I've also enlisted the help of ChatGPT to generate sample blog post titles by inputting a prompt like, "Write a list of blog titles about [topic]." Even if it doesn't give you exactly what you want, it can still get ideas flowing.
6. Create your outline and designate keyword-rich H2s and H3s.
When outlining, you need to center your main ideas with keyword-rich H2s and H3s. These are going to be your headers and subheaders that readers typically search for, and the information that Google crawls when indexing and ranking content.
I use keyword research tools, like Ahrefs and Semrush , to find the best words for my blog post. To find the right keywords, I focus on the following elements:
Relevance to topic and search intent
How authoritative my blog is on the topic
The amount of search traffic my blog could gain
Remember, your outline should serve as a guide to make writing your blog post easier, so make sure you include all the important points you want to discuss and organize them in a logical flow.
7. Write your blog post!
I already told you how to build out your outline earlier in the post, so we'll quickly go over the main points once more.
You've already outlined your main headings and subheadings, so now's the time to add the body.
Write about what you already know, and if necessary, conduct additional research to gather more information, examples, and data to back up your points, while providing proper attribution when incorporating external sources. When you do, always try to find accurate and compelling data to use in your post.
This is also your opportunity to show personality in your writing. Blog posts don't have to be strictly informational, they can be filled with interesting anecdotes and even humor if it serves a purpose in expressing your ideas. It also factors into creating and maintaining your blog's brand voice .
Don't be discouraged if you're having trouble stringing sentences together, you're not alone. Finding your "flow" can be challenging, but there are many tools to ease the process. Software such as HubSpot's Free AI Blog Writer can help you generate copy for your blog post. You can even use it to outline and generate title ideas.
8. Proofread your post.
The editing process is an important part of blogging — don't overlook it. I tend to self-edit while I write, but it's essential to get a second pair of eyes on your post before publishing.
Consider enlisting the help of The Ultimate Editing Checklist and ask a grammar-conscious co-worker to copy edit and proofread your post. I also really enjoy free grammar checkers, like Grammarly , to help proofread while I'm writing.
If you're looking to brush up on your self-editing skills, turn to these helpful posts for some tips and tricks to get you started:
How to Become a (Better) Editor: 13 Editorial Tips
How to Become a More Efficient Editor: 12 Ways to Speed Up the Editorial Process
10 Simple Edits That'll Instantly Improve Any Piece of Writing
9. Add images and other media elements to support your ideas.
When you're finished checking for grammar, shift your focus to adding other elements to the blog post than text. There's much more to making a good blog post than copy, here's some following elements to add in support of your ideas:
Featured Image
Choose a visually appealing and relevant image for your post. As social networks treat content with images more prominently, visuals are more responsible than ever for the success of your blog content.
For help selecting an image for your post, read " How to Select the Perfect Image for Your Next Blog Post " and pay close attention to the section about copyright law.
Visual Appearance
No one likes an unattractive blog post. And it's not just pictures that make a post visually appealing — it's the formatting and organization of the post, too.
In a well-formatted and visually-appealing blog post, you'll notice that header and sub-headers are used to break up large blocks of text — and those headers are styled consistently.
Here's an example of what that looks like:
Screenshots should always have a similar, defined border so they don't appear as if they're floating in space — that style should stay consistent from post to post.
Maintaining this consistency makes your content look more professional and easier on the eyes.
Topics and Tags
Tags are specific, public-facing keywords that describe a post. They also allow readers to browse for more content in the same category on your blog. Refrain from adding a laundry list of tags to each post. Instead, put some thought into a blog tagging strategy.
Think of tags as "topics" or "categories," and choose 10-20 tags that represent all the main topics you want to cover on your blog. Then stick to those.
10. Upload your post into your CMS.
You filled out your blog post with all the optimized content you can, now is the time to publish it in your content management system.
I also use this step as an opportunity to double check my post for any errors that were potentially missed during the proofreading process. It's especially important to preview your post before publishing to make sure there aren't any formatting issues.
You can opt to post your content immediately, save it as a draft, or schedule when you want it to be posted live in case you adhere to a posting schedule.
11. Determine a conversion path (what you want your audience to do next).
A conversion path is a process by which an anonymous website visitor becomes a known lead. It sounds simple enough, but creating an effective conversion path requires a clear understanding of your target audience and their needs.
Having a conversion path is important because when you share your content on the web, you should have an idea of what your audience should do next, or in other words, provide them with a path forward.
The HubSpot Flywheel model is a great example of this as it shows how our organization gains and maintains leads.
12. Add calls to action to guide your audience to take action.
Call to action (CTA) are a part of a webpage, advertisement, or piece of content that encourages the audience to do something. You can add them to your blog post to guide your reader with "next steps" or a conversion path.
Different types of call to actions include asking readers to:
Subscribe to your newsletter to see when you publish more content.
Join an online community in your blog domain.
Learn more about a topic with downloadable content.
Try something for free or discount to convert readers to customers.
To get a better idea of how to make a CTA that readers want to click, we have a whole list of effective call to action examples for you to check out.
13. Link to other relevant blog posts within your content.
When you're completing your blog post, you should link relevant content throughout it. An effective way to do this is to link within the same content cluster.
One thing I do to make finding relevant links easier is going to my search browser and typing "site:website.com: keyword." By doing this, you can find all the posts you have published on that topic.
Keeping relevant content throughout your post can provide your readers with more helpful information, and potentially boost search engine rankings with corresponding longtail keywords .
But we'll talk more about how to improve your ranking in the next step.
14. Optimize for on-page SEO.
After you finish writing, go back and optimize the on-page elements of your post.
Don't obsess over how many keywords to include. If there are opportunities to incorporate keywords you're targeting, and it won't impact reader experience, do it. If you can make your URL shorter and more keyword-friendly, go for it. But don't cram keywords or shoot for some arbitrary keyword density — Google's smarter than that!
Here's a little blog SEO reminder about what you should review and optimize:
Write your meta description.
Meta descriptions are the descriptions below the post's page title on Google's search results pages. They provide searchers with a short summary of the post before clicking into it. They are ideally between 150-160 characters and start with a verb, such as "Learn," "Read," or "Discover."
While meta descriptions no longer factor into Google's keyword ranking algorithm, they give searchers a snapshot of what they'll get from reading the post and help improve your clickthrough rate from search.
Optimize your page title and headers.
Most blogging software uses your post title as your page title, which is the most important on-page SEO element at your disposal. But if you've followed our formula so far, you should already have a working title that will naturally include keywords or phrases your target audience is interested in.
Don't over-complicate your title by trying to fit in keywords where they don't naturally belong. With that said, if there are clear opportunities to add keywords you're targeting to your post title and headers, feel free to take them. Also, try to keep your headlines short — ideally, under 65 characters — so they don't get truncated in the search engine results.
Consider anchor text best practices as you interlink to other pages.
Anchor text is the word or words that link to another page — either on your website or on another website. Carefully select which keywords you want to link to other pages on your site because search engines take that into consideration when ranking your page for certain keywords.
It's also important to consider which pages you link to. Consider linking pages that you want to rank for a specific keyword. You could end up getting it to rank on Google's first page of results instead of its second page — and that isn't small potatoes!
Write alt text for all of your images.
Alt text conveys the "why" of an image as it relates to the content of your blog post to Google. By adding alt text correlating to the topic clusters and keywords of the post, Google can better direct users' searches to you.
Check that all images are compressed for page speed.
When Google crawls different websites, a page's load speed holds weight in page ranking. Make sure the images you include throughout the page aren't unnecessarily large to shorten the duration it takes to load.
Use apps like Squoosh to minimize the size of your images without losing the quality.
Ensure that your blog post is mobile friendly.
More than 60% of organic visits are carried out on a mobile device. As such, having a website with a responsive design is critical. In addition to making sure your website's visitors (including your blog's visitors) have the best experience possible, optimizing for mobile will score your website some SEO points.
15. Publish and promote the blog post.
Share your post across all the marketing channels in your repertoire. The further the reach, the more of a possibility that readers will find it.
Channels to expand your blog post promotion strategy include:
Social Media Marketing : Sharing your content on the most popular social media networks like Twitter, Instagram, TikTok, etc.
Email Marketing : Sharing the newest post with your email subscribers to find.
Boosted Posts or Paid Ads : Allocating budget toward advertisement on search engines inorganically.
Word of Mouth Marketing : Actively influencing people to read your content organically.
16. Track the performance of the blog post over time.
Your post is published for the world to see, make sure you're keeping an eye on its performance over time so you can see if your blog post strategy is working well enough for your goals.
Here are some blog KPIs I like to keep track of:
Total traffic per post
Average CTR
Average SERP position
Traffic source breakdown
Number of search queries per post
Average comments per post
Social shares per post
New blog leads
Conversion rate
There's a plethora of website traffic analysis tools that you can take advantage of to better understand your audience's behavior on your blog posts.
Quick Blog Writing Tips
If you're feeling stuck as a new writer, don't give up. It gets easier with practice. Whether you're struggling with writer's block or wanting some ways to add depth to your content, here are some quick tips I compiled to help take your blog writing to the next level:
If you don't know where to start, start by telling a story.
When you're facing writer's block, start with what you know. Not only will sharing personal anecdotes help you get ideas flowing, but it can also keep your readers engaged with what you're saying.
Stories can simplify complex concepts and make your content more relatable. Plus, they add a human touch and help set the tone for the rest of your blog post.
Include interesting quotes or facts for emphasis on the subject.
When you back up your ideas with unique, expert quotes or share facts from reliable sources, it shows that your blog post is well-researched and trustworthy.
If you don't know where to start with finding quotes, think about the people you know and their expertise. For example, I'm lucky enough to have incredibly knowledgeable coworkers here at HubSpot that I can reach out to if I need a quote.
I've also reached out to connections on LinkedIn to see if they can provide a quote or know someone who can. HARO can also be a great resource if you need a quote in a pinch.
Make your content skimmable; break it into digestible chunks.
There's nothing that turns readers off more than opening an article and seeing a large wall of text. Think about it: most internet users have a short attention span and tend to skim through content rather than reading every word.
That's why I recommend breaking up your blog post into smaller chunks to make it more digestible. You can do this by utilizing subheadings (H2s, H3s, H4s, etc.), bullet points, and short paragraphs.
Not only does breaking up your content make your blog post more visually appealing, it also helps readers quickly find the information they're looking for without getting lost in a sea of text.
Paint a full picture with images, graphics or video.
Aside from aesthetic appeal, visuals can help convey complex ideas in an easier way and help readers remember the information you share.
I recommend reading through your blog post and putting yourself in your reader's shoes. Is there anything you wrote about that would be better explained with the support of an image or graphic?
For instance, whenever I write about the pros and cons of something, I like to create a graphic that shows those pros and cons in a side-by-side comparison.
I also look at search engines results when determining what images to add to my post. Does the SERP for the keyword you're targeting have an image pack? See if you can add in images and optimize them with alt text to increase the chances of appearing in those results.
Each sentence should convey a single idea.
Keep it simple, stupid. There's no reason to write overly complex sentences that confuse your readers. Instead, opt to convey your message in a simple and accessible manner. At the end of the day, readers just want to find the answers they're looking for, and writing in a straightforward manner can effectively meet this need.
I like to use the Hemingway App to make sure that my writing doesn't get too dense.
Use active voice.
Although your writing should captivate the reader, you should avoid overwhelming them with fluff. Using active voice can help keep your writing clear, concise, and energetic while still getting your point across.
For example, instead of saying something like "the product was loved by customers," write "customers loved the product."
Ready to blog?
Blogging can help you build brand awareness, become a thought-leader and expert in your industry, attract qualified leads, and boost conversions. Follow the steps and tips we covered above to begin publishing and enhancing your blog today.
Editor's note: This post was originally published in October 2013 and has been updated for comprehensiveness.
Don't forget to share this post!
Related articles.
Do People Still Read Blogs in 2023? We Asked Consumers [New Data]
How to Create Detailed Buyer Personas for Your Business [+Free Persona Template]
How to Write a Blog Post Outline: A Simple Formula to Follow [+Tips from Our Blog Team]
What HubSpot's Highest Performing Blog Posts Have in Common & Why These Elements Work
5 Blogging Trends to Leverage in 2023, According to HubSpot Leaders
How to Create a Perfect Blog Post Template in Google Docs
Which Format Is Right for Your Next Blog Post?
9 Ways to Crush the End of a Blog Post
Can You Really Drive Traffic With Clickbait Articles?
7 Tips for Making Dull Blog Topics Interesting, According to Our Blog Team
100% free crm.
Nurture and grow your business with customer relationship management software.

10 Best Free Blogging Sites to Build Your Blog for Free in 2023: Tested, Compared and Reviewed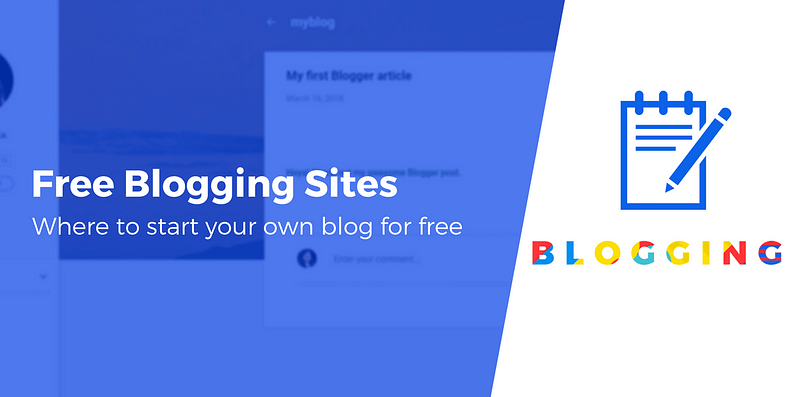 Looking for some free blog sites to help you start sharing your writing with the world? Whether you just want to share updates with your family and friends or you want to start a blog and build a broader audience, we've put together ten great sites where you can start a blog for free .
We'll also try to steer you towards the specific platform that's best for you so that you can easily create a blog for free. Here's what you need to know:

Bluehost gives you a free domain name and lets you create a website from an easy-to-use interface. You also get an SSL and additional features without limiting any customizations. You're the sole owner of your website, which is not standard with some of the other platforms. With their entry-level plan, you get rates as low as $2.75/month for 36 months straight.
Best free blog sites to consider in 2023
Here are the best free blogging sites you can use to start your own blog today:
1. Wix (www.wix.com)
Every Wix plan also comes with website hosting included, so you don't have to go elsewhere to get it, but can instead focus on arranging your layouts, picking a template, and writing some content. Wix also provides a nice collection of free and premium themes and templates for different purposes – including blogging. The design of the platform overall is very intuitive and modern, so it can be used by both beginners and advanced users alike.
To launch a Wix blog, just sign up and make a choice: you can either let the Wix ADI create a site for you based on a questionnaire or build your blog yourself – which includes selecting a template and arranging the layouts via the Wix editor. If you go with the second option, all you need to do is find a beautiful template and start customizing everything on the front-end, in a live preview mode.
You can add multiple elements to your pages, from multimedia widgets to backgrounds, menus, typography, forms, video boxes etc. When you think the site is ready, click Publish and start blogging your stories. After publishing, you can return anytime to edit the content blocks.
2. WordPress (www.wordpress.org)
👉 Best for : People who want 100% control of their blog. Perfect for a serious website that you plan to work on long-term.
WordPress is an excellent choice for anyone looking to create a blog for free. As an open-source platform, it offers an immense range of customizable features. You can choose from thousands of free themes and plugins. This makes it easy to design a unique, professional-looking blog without any coding knowledge. Furthermore, its active community is always on hand to offer help and advice.
While WordPress itself is free, to make your site live on the internet, you'll need to sign up for a web hosting account. Those are usually paid. This service stores your site's files and makes them accessible to visitors online. It's a necessary step to transition from creating your site on WordPress to sharing it with the world.
⚡ This is where Bluehost comes into play. It is a great solution for the web hosting needs of most WordPress sites. Not only is it affordable ( from $2.75/month ), but it also ensures that your site is going to be accessible and fast-loading. Bluehost guarantees nearly 100% uptime and offers good customer support. Plus it even includes a free domain for the first year. It's the perfect blend of cost-efficiency and quality for those looking to use WordPress for a live site.
Hosting the WordPress software yourself is like being the captain of your own ship. You steer the look, functionality, and revenue generation of your site. However, every captain must know their vessel. This means a slightly more hands-on approach during setup, equipping you with a more intimate understanding of your site's workings. Embrace the adventure! It's part of the voyage to successful blogging.
Here's what the WordPress interface looks like when creating a new post:
Some more reasons to make WordPress your choice among the other best free blogging sites that the market has to offer:
WordPress offers ultimate customization, letting you craft your site to suit your individual needs.
It's open-source, meaning a global community contributes to its ongoing development and security.
Thousands of free and premium themes allow you to create a professional-looking site, regardless of your design skills.
With a vast array of plugins, you can add almost any functionality to your site.
WordPress is SEO-friendly, helping your site rank higher in search results.
It's perfect for all types of sites – from blogs and ecommerce stores to portfolios and business sites.
3. LinkedIn (www.linkedin.com)
👉 Best for : Business owners and professionals who want to reach a pre-existing audience.
You probably didn't see this one coming. LinkedIn isn't most people's first choice when considering which of the free blogging sites to choose. That being said, it really does deserve some attention!
Two main reasons for this: easy to use tools, and pre-existing audience.
About that second thing – the audience – what's great about LinkedIn's user base is that those are highly focused users, professionals and business owners. In fact, it's reported that more than 30 million businesses are active on LinkedIn. And they're not just there for the sake of it. Other data indicates that 94% of B2B marketers use the platform as one of their primary lead sources.
In short, LinkedIn just works as a platform where you can get exposure. This makes it one of the overall best free blogging sites on the web.
From a technical point of view, publishing on LinkedIn is easy. Just go to your LinkedIn feed and use the "Start a post" widget at the top of the page. To convert your status into a full post, click on "Write an article on LinkedIn" to open the full-screen editing window.
This is where you can find all the editing tools that you're used to – for text formatting, adding images, and more.
If you want to learn more about how blogging on LinkedIn works, read this in-depth guide .
4. Weebly (www.weebly.com)
Weebly is another website builder that you can use not only to blog but also to sell products or showcase your portfolio. It is somewhat similar to Wix to the extent that it provides a WYSIWYG editor with drag-and-drop elements. If you want to add a certain button, you can simply drag it to the page and customize it. The same happens with photo galleries, slideshows, and any other multimedia element.
Weebly provides sidebars, media boxes, forms, ad spaces , social media icons, newsletter subscription, and many more. Moreover, the platform comes with built-in analytics and lets you use your own customized domain (for which you need to pay).
On the free plan, you get five custom pages, a Weebly subdomain, 500MB storage, and ad spaces.
5. Medium (www.medium.com)
👉 Best for : Users who just want to write, are looking for a built-in audience, and don't care about having their "own site."
Medium is a multipurpose platform tackling diverse topics, where anyone with an account can write. Unlike most other free blogging sites, the big advantage of Medium is that your articles will be exposed to a wide audience since the platform is visited by 60 million readers (*) per month (and the number increases every year).
It's super simple to use – you pretty much just sign up and start writing. But the downside is that all your content is on Medium. That is, you're not really building your own "space" like you would with WordPress. Read this post for more on the differences between WordPress and Medium .
6. Ghost (www.ghost.org)
This is another WordPress-like blogging platform. While the Ghost software can be downloaded for free , you need paid hosting for fuel. DigitalOcean is a great service that supports Ghost: it is cheap and comes with a bunch of nice features to get you started.
The downside is that installing Ghost isn't as straightforward as WordPress, and you might have to get your hands dirty with some server work – depending on the host you choose for your blog.
To create a post in Ghost is easy once you set up your website. The editor is simple and minimalist, and it offers a live preview of your text on the right side of the screen. On the front-end, you get a Medium vibe, so it's nice. Near the editor screen, there is a sidebar with settings, where you can choose your preferences.
7. Blogger (www.blogger.com)
👉 Best for : People who want to write and aren't concerned about owning their own site.
Blogger is one of the oldest free blog sites, though its popularity has dipped in recent years.
It's a solid solution for personal blogs , but it's not the best resource for professional use. It works just like the other hosted platforms: you need to create an account first in order to use it. After you create it (which is simple), you have to pick one of the default themes and you can start writing your thoughts down. This platform has an interface similar to a Google+ profile and the editor looks like a Word page.
Blogger delivers a bunch of themes to choose from, each providing different skins, advanced color filtering, and various minimalist gadgets (aka widgets). But nothing too fancy or any advanced design customization. In general, Blogger has simple appearance options. This keeps the focus more on your writing rather than some complex design. A nice part about this site is that it comes with ad spaces that you can place within your content pieces.
8. Tumblr (www.tumblr.com)
👉 Best for : Users who are into more short-form, image-focused content and don't need any "regular website" functionality.
Tumblr is one of the original free blogging sites on the web. It's just a bit 'milder' than the others on the list. Unlike the rest of the platforms that are mostly created for publishing purposes, this one here is more oriented to multimedia or social media-like content. The interface of Tumblr is more playful and is easy to get started with. You can simply sign up and then you're allowed to start posting.
Just like a regular blogging platform, it provides multiple post formats for different types of content. The thing with Tumblr is that it is purely for personal use and wouldn't put up a great solution if you have business-oriented plans. It is simplistic, offers basic customization options and, like I said earlier, has more of a social media vibe.
Despite not being built for business, it does let you display ads on your page, use affiliate links, and integrate your blog with Google Analytics .
9. Joomla (www.joomla.org)
👉 Best for : People who are looking for a WordPress alternative that is capable of handling heavy load. Not the best platform for simple blogging.
Joomla is similar to WordPress.org but not as obvious when considering the free blog sites available out there. Just like WordPress, the software is free but needs hosting and a domain. As in the WordPress case, we recommend Bluehost because it is both very cheap and reliable (and it includes a free domain).
In general, Joomla has a flexible interface that can be used not only for blogs but also for more complex websites (you can choose from a variety of templates and extensions to add custom functionality).
When it comes to the ease of use, the platform provides an old-school editor, that somehow looks like Microsoft Word. It allows you to choose the font, color, size, emoticons, tables, or background. I mean, the tools in the menu make you feel like you're in a Word window.
The Joomla editor is tabbed. The first tab is the classic texting window per se, then you need to switch tabs to select the post categories, tags, date, meta description, keywords etc.
10. Jimdo (www.jimdo.com)
👉 Best for : People who want to launch simple websites with an added blogging module.
As you would expect, Jimdo is a tool you can use to build a blog for free. The way you make your site is by giving Jimdo some quick pointers about what you'd like to build and what the blog should look like. With these answers, Jimdo will create your blog automatically based on them.
On the free plan, Jimdo lets you publish your blog under its own subdomain (.jimdosite.com). If you'd like a custom web address, you'll need to upgrade.
What's unique about Jimdo is that it gives you more of a "page builder" feel. The main difference is that you create your blog posts directly within your website's main customization page, and not in a separate editor like you might with other blogging platforms. To edit content, you click on a given content box on the live site and then edit whatever you think needs work. You can do all this without having to go to a different page. You can even edit your site's footer and logo in this way.
You'll find even more options to tweak your blog post on the left side of the Jimdo interface. There, you can add things like the post's date, title, category, whether it's published or still a draft (the post's status) , a summary, and a preview image. Basically, your article is built from many individual pieces that you can edit one by one. These include things like text, pictures, and buttons, and you can decide what order they go in.
FAQs about free blogging sites and what it takes to create a blog
The process is just a couple of steps:
✅ Sign up for web hosting (we recommend Bluehost ).
✅ Pick a domain name for your blog.
✅ Install WordPress through Bluehost with one click.
✅ Find your perfect WordPress theme. Personalize the design of your blog to match your taste.
✅ Get some WordPress plugins to add some useful features like social sharing or image optimization.
✅ Start writing, sharing and engaging with your followers on your favorite subject.
Here's a video walk-through of the steps required to start your own blog on WordPress. You can treat it as a summary of what's been said above.
You can start blogging for free by using any of the platforms from our list. Keep in mind though that some of them might offer only limited features on their free plans.
A blogging platform is a service or software that facilitates the creation, customization, and management of an online blog, handling the design, and publishing of content.
Wix, LinkedIn, Weebly, Medium, Ghost, Blogger, Tumblr and Jimdo all offer options to create, customize, and publish a blog for free. Some of them also come with optional paid upgrades for additional features.
This depends on whether you want to just write and worry about nothing else – in that case it's Medium Or, maybe you're more interested in having full control of your blog – in which case it's WordPress.
WordPress is a great option for small business owners because of its scalability, plugin options, and ability to add ecommerce features.
WordPress is ideal for monetizing a blog through various avenues like ads, affiliate marketing, and selling your own products or services.
If you want to do that, however, you'll need to launch your WordPress blog through a web host like Bluehost . It will not only handle the WordPress installation itself for you, but will also make sure that your site is visible to customers worldwide.
Ready to launch a blog with these free blog sites?
What do you think? Which one sounds like the best solution for you?
Also, if you used any of these free blog sites in the past, we would like to hear about your experiences. Submit a comment below.
4 Essential Steps to Speed Up Your WordPress Website
Follow the simple steps in our 4-part mini series and reduce your loading times by 50-80%. 🚀.
* This post contains affiliate links, which means that if you click on one of the product links and then purchase the product, we'll receive a small commission. No worries though, you'll still pay the standard amount so there's no additional cost on your part.
By Adelina Tuca
Themeisle contributor, you can check also:.
How to Create and Start a WordPress Blog in 15 Minutes or Less (Step by Step)
7 Best Free Email Marketing Services Compared for Nov 2023
10+ Best Keyword Research Tools in 2023 (Including Free Options)
5 Best Mass Email Senders for Bulk Email Blasts
6 Most Profitable Blog Niches for 2023 (Based On Real Data)
Do I Need a Website for My Business? 10 Reasons Why the Answer is Yes
How to Use Gmail With Your Own Domain Name (2 Methods, 1 Is Free!)
7 Best Gmail Alternatives in 2023 (Most Are Free)
Page Indexing Issues Detected? 10 Most Common Causes + Fixes
10 Best AI SEO Tools in 2023 (Software to Help You Rank)
2 Easy Ways to Add Facebook Pixel to WordPress
How to Send a Mass Email in Gmail
How to Increase Organic Traffic to Your Website (5 Strategies)
How to Become an Amazon Affiliate: Every Step Covered for 2023
The Complete Personal Blog Guide: How to Start a Personal Blog on WordPress
Best Blog Name Generator List: 10+ Tools to Find Blog Name Ideas
How to Make Money Blogging in 2023 (Complete Guide)
How to Start a Lifestyle Blog in 6 Steps and Make Money: Complete Guide
Or start the conversation in our Facebook group for WordPress professionals . Find answers, share tips, and get help from other WordPress experts. Join now (it's free)!
Most Searched Articles
Looking for some free blog sites to help you start sharing your writing with the world? Whether you just want to share updates with your family and friends or you want to start a blog and build a broader audience, we've put together ten great sites ...
Ready to create a WordPress blog? You've made an outstanding choice! Learning how to start a blog can be your path to an exciting new adventure. Lucky for you, WordPress is an excellent tool you can use for that. It's free, user-friendly, powerful, ...
There's plenty of space on the internet for everybody. People love to share ideas, voice their thoughts, and maybe even try to reach a global audience. How do you set yourself up to achieve those goals? Well, one way to do it, is to start a ...
Handpicked Articles
How to make a wordpress website: step-by-step guide for beginners.
Even though it might not seem like so at first, knowing how to make a website from scratch is a must-have skill for today's small business owners. The following guide takes you by the hand and shows you all the steps to getting the job done with ...
7 Fastest WordPress Hosting Companies Compared (Nov 2023)
The web host you choose to power your WordPress site plays a key role in its speed and performance. However, with so many claiming to offer the fastest WordPress hosting out there, how do you decide which company to use? In this post, we'll look at ...
How to Install XAMPP and WordPress Locally on Windows PC
Want to install XAMPP and WordPress – aka. install WordPress locally? This is a great idea if you want a development site that can be used for testing or other purposes. XAMPP lets you run a website from your very own computer. And once you ...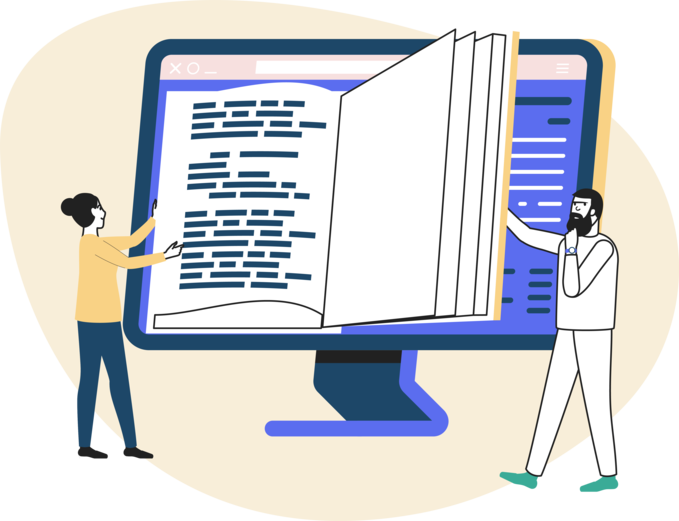 23 must-read blogs and sites for writers
The B2B Brand Differentiator
Is your business brand more milquetoast or marketing genius? Bland or bold? Try our Differentiator to find out!
Our popular articles
Choosing good project names
What does a copywriter do?
How to increase organic traffic
Marketing manager vs agency
What you find helpful, inspiring or informative can be a very subjective business, but not knowing where to go when you're confronted by a writing roadblock is a universally frustrating experience. With that in mind, here are 23 must-read blogs and sites gathered from my own bookmarks, the brains of others and the cream of the Google search crop. Enjoy.
It's simple enough to find blogs to read, but it's altogether harder to find good blogs that are actually worth subscribing to. You need to do your research, sift through the rants and the op-eds to get to the good stuff. And what's most popular isn't always what's best.
Here are a few recommendations:
News and current affairs
1. Google . Let's start with the obvious. Need to learn about a new topic? Stuck on a grammar conundrum? Simply need a break and fancy a trawl through what's out there? Google it, find out and be inspired.
2. BBC News . It doesn't matter what you are writing, you need to know what is going on in the world, otherwise how can you talk to the people living in it. Spot trends in most shared, find out something new and let things catch your attention.
3. The New York Times . The reasons behind this one are twofold. Firstly you can learn about the world from another perspective: remember that your online readers could live anywhere in the world, so it's worth knowing what's happening where they are. Secondly, the quality of writing in the New York Times is wonderful. Read, analyse, write better.
4. The New Yorker . If you're looking to make your writing truly outstanding, this is a no-brainer.
5. Fast Company . Technology, design, innovation and business. The articles are well written and the topics so diverse they could send you writing in all sorts of directions.
Writing advice
6. Daily Writing Tips . This is for the technical side of writing. Learn about misplaced modifiers and fragmentary sentences and put your words together well.
7. Jeff Goins Writer . About writing, by a writer, this blog has been featured in the Top Ten Blogs for Writers for the last two years.
8. Write to Done . Good quality, informative articles about writing, and the site that decides on the Top Ten Blogs for Writers!
9. Copyblogger . A blog dedicated to copywriting: tips, tricks and information all about creating compelling and effective content.
10. Write for your life . Practical tips for writing and productivity. I particularly like ' The heart, mind and murder test for writers '.
11. Content Marketing Institute . When it comes to content marketing, these guys (as their name suggests) are in the big leagues. Their blog is full of practical, applicable advice for budding copywriters.
Writing inspiration
12. Letters of Note . A fascinating glimpse into words with personal intent. This site scribes and scans genuine letters, notes, telegrams, etc. that are, as they say, 'deserving of a wider audience'.
13. Positive Writer . Another one that appears on the Top Ten Blogs for Writers. Practical and motivating posts from a writer that hopes to encourage his readers.
14. Book Riot . About books, about reading. Any good writer will be a dedicated reader, so why wouldn't I recommend a site that is 'Always books. Never boring.
15. Amazon . Speaking of books, the best thing a writer can do is read as much as possible about as many things as possible. Walk to Waterstone's or your local independent book shop and peruse the shelves. Occasionally click and consume on Amazon. However you consume, just make sure you are always surrounded by books.
Miscellaneous inspiration
16. Brain Pickings . In the words of a fellow wordsmith, this site is 'just amazing!' A site that describes itself as 'a human-powered discovery engine for interestingness'.
17. TED: Ideas Worth Spreading . I'm sure you will have come across these, but go back to them. They're full of new and exciting ideas presented by people who really believe in them. It's a chance to give your eyes a break from reading!
18. Design Sponge . A total break from words this time. It's surprising how a stunning image or a beautiful object can lead you to produce wonderfully-crafted writing.
19. The Articulate blog . A great site full of tips and thoughts on writing, marketing and technology - but then, you already knew that, didn't you?
Social media
20. Twitter . Yes, I went there. Some say Twitter is phenomenal, others say it is just a shameless stream of self-promotion. Well, it all depends on how you use it and who you follow. I find all sorts of interesting articles, sites, people and facts through Twitter. Follow writers ( @alaindebotton @ashleigh_young ), magazines ( @TheAtlanti c @PublishersWkly ), funny people ( @thewritertype @TheDailyShow ) and anything else that takes your fancy ( @thefworduk @beanandground ). You cannot write when you are bored so, get distracted and get excited.
21. Instagram . If you're looking for a writing community, Instagram might be the place to find it. Countless bloggers have a strong presence on the platform, making it a great place to connect with fellow wordsmiths.
22. Social Triggers . Looking at content marketing through the lens of psychological impulses. If you want to write things people will read, it's worth taking a moment to think about what makes people tick.
23. Social Media Today . You want people to read what you've written, don't you? Social Media Today's site is full of advice and industry know-how to help you get the word out.
Top tip: if you want to learn how to start a blog of your very own, take these blogs as inspiration and let your creativity fly TODAY, not tomorrow.
[This content was updated in September 2019]
We recommend reading these articles, next...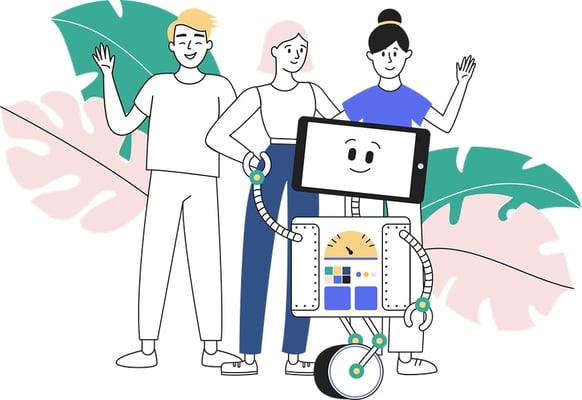 The future of AI - 7 innovations that prove AI is a force for good
The future of Artificial Intelligence (AI) is bright. While there are issues to resolve, these 7...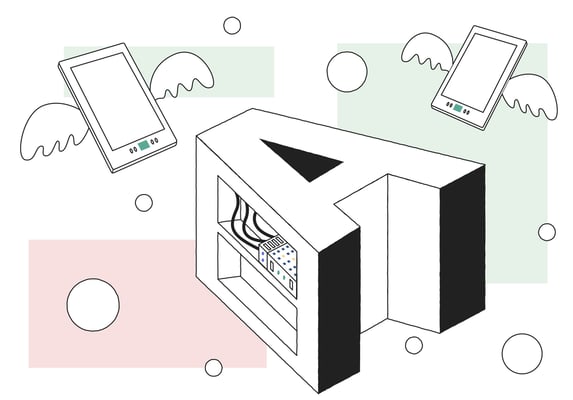 Examples of genuine thought leadership in the age of mistrust
Find out what thought leadership has to do with dishwashers and why the best newspapers have...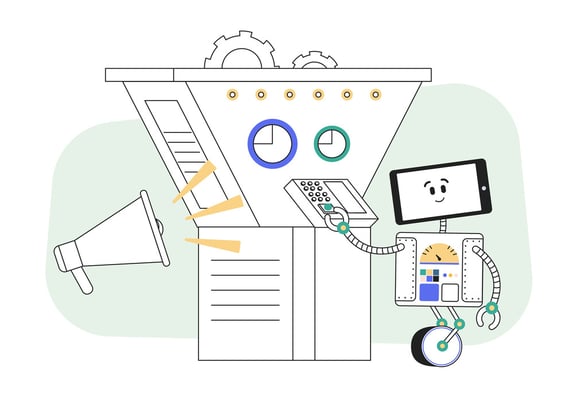 A marketer's take on ChatGPT and the applications of AI marketing
Discover the evolving world of AI and its applications in marketing. Explore the risks and...
BLOGGERS DATABASE
FOR BLOGGERS
News Reader
Brand Monitoring
Blogger Outreach or Influencer Marketing
Combined Newsletters
Embeddable RSS Widgets
RSS Combiner beta
Select Page
Get 250k Bloggers, Podcasters and Media outlets with email contacts. Export Full Database
100 Best Writing Blogs You Must Follow in 2023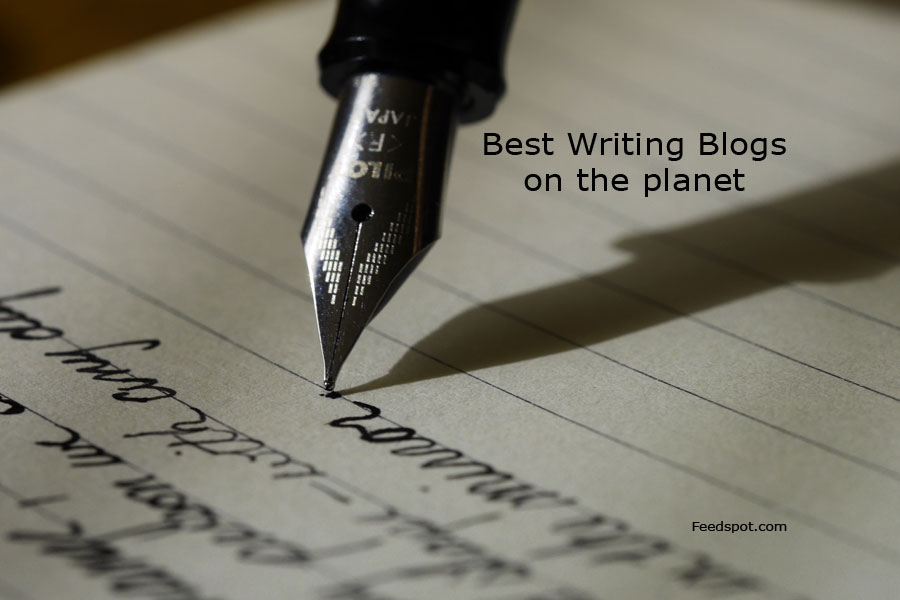 The Creative Penn
Jane Friedman Blog
The Write Practice
Helping Writers Become Authors
The Write Life
Daily Writing Tips
Terrible Minds
Live Write Thrive
Writer's Digest Magazine | Write Better, Get Published, Be Creative
Advice to Writers | Writing Advice Blog
The Passive Voice | A Lawyer's Thoughts on Authors, Self-Publishing & Traditional Publishing
The Book Designer
Writer Unboxed
Writer's Relief Blog
Nathan Bransford
Writers Write | Write to communicate.
Romance University
The Writing Life by Terry Whalin | Non Fiction Book Writer
Lauren Sapala's Diary
FundsforWriters by Hope Clark
The Write Conversation
The Marginalian
Writers Write
Elizabeth Spann Craig
Alliance of Independent Authors
Now Novel Blog
Indies Unlimited
Writers Helping Writers | Descriptive Writing Blog
The Reedsy Blog
Literary Rambles
Australian Writers' Centre
Kiran Manral | Indian Writer
Writing Cooperative
Stuart Danker | I Write Stuff
Lisa Tener | Writing and Publishing Blog
Rachelle Gardner Blog
K.M. Weiland
Make A Living Writing | Freelance Writing Blog
Anne R. Allen's Blog… with Ruth Harris
Debbie Ridpath Ohi Blog
Nin Chronicles
About Editing and Writing by Jack Limpert
Kristen Lamb's Blog
Write Now Coach!
Janice Hardy's Fiction University
Books & Such Literary Management Blog
Become A Writer Today
Write with Fey
The Publication Coach
Jerry Jenkins Blog | Proven Writing Tips
The Novelry Blog
Writers and Authors
Go Teen Writers
Textbook & Academic Authors Association
Writers In The Storm
Life Marbles
The Ugly Writers
Memory Writers Network Blog
LESLEY WHEELER
All Indie Writers
Bum Glue: The true secret of (Nita's) writing
Bad Girls, Good Guys, and Two-Fisted Action
Hidden Gems
Writers Republic Blog
The Writers Alley | Inspirational Writing Blog
Meta/ Phor(e) /Play
Derek Goneke
Writing Class Radio Blog
Home - Home
Writing Bloggers
Writing Blogs
Here are 100 Best Writing Blogs you should follow in 2023
1. The Creative Penn
2. Jane Friedman Blog
3. The Write Practice
4. Helping Writers Become Authors
5. The Write Life
6. Daily Writing Tips
7. Terrible Minds
8. Live Write Thrive
9. Writer's Digest Magazine | Write Better, Get Published, Be Creative
10. Seth Godin
11. Advice to Writers | Writing Advice Blog
12. Grammarly
13. The Passive Voice | A Lawyer's Thoughts on Authors, Self-Publishing & Traditional Publishing
14. The Book Designer
15. Nanowrimo
16. Writer Unboxed
17. Writer's Relief Blog
18. Nathan Bransford
19. Writers Write | Write to communicate.
20. Romance University
21. The Writing Life by Terry Whalin | Non Fiction Book Writer
22. Lauren Sapala's Diary
23. FundsforWriters by Hope Clark
24. The Write Conversation
25. The Marginalian
26. Writers Write
27. Elizabeth Spann Craig
28. Alliance of Independent Authors
29. Bang2Write
30. Now Novel Blog
31. Indies Unlimited
32. Writers Helping Writers | Descriptive Writing Blog
33. The Reedsy Blog
34. Literary Rambles
35. Australian Writers' Centre
36. Kiran Manral | Indian Writer
37. Writing Cooperative
38. Stuart Danker | I Write Stuff
39. Lisa Tener | Writing and Publishing Blog
40. Rachelle Gardner Blog
41. K.M. Weiland
42. Make A Living Writing | Freelance Writing Blog
43. Anne R. Allen's Blog… with Ruth Harris
44. Debbie Ridpath Ohi Blog
45. Nin Chronicles
46. About Editing and Writing by Jack Limpert
47. Kristen Lamb's Blog
48. Write Now Coach!
49. Janice Hardy's Fiction University
50. DIY MFA
51. Books & Such Literary Management Blog
52. Kill Zone
53. Become A Writer Today
54. Write with Fey
55. The Publication Coach
56. Jerry Jenkins Blog | Proven Writing Tips
57. The Novelry Blog
58. Writers and Authors
59. Go Teen Writers
60. Textbook & Academic Authors Association
61. Writers In The Storm
62. Life Marbles
63. The Ugly Writers
64. Memory Writers Network Blog
65. LESLEY WHEELER
66. All Indie Writers
67. Bum Glue: The true secret of (Nita's) writing
68. Bad Girls, Good Guys, and Two-Fisted Action
69. Hidden Gems
70. Writers Republic Blog
71. The Writers Alley | Inspirational Writing Blog
72. Meta/ Phor(e) /Play
73. Derek Goneke
74. Writing Class Radio Blog
75. Home - Home
Writing Blogs By Topic
Business writing blog.
Business Writing Blog About - I'm Lynn Gaertner-Johnston, founder of Syntax Training in Seattle, Washington, and a fan of business writing. Right now, my profession and passion are one and the same: teaching business writing, and teaching it well.
Christian Writing Blog
Christian Bookaholic | Christian Book Reviews About - Christian Bookaholic is a site mainly for reviews of books. I undertake blog tours for authors and publishing houses in both the UK and America.
Content Writing Blog
Content Writers Blog About - At ContentWriters, our mission is to empower you to focus on yours. We craft your message through high-quality content from knowledgeable and passionate writers - hand-picked for your project.
Creative Writing Blog
GrubStreet About - Creative Writing blog by Grub Street, one of the nation's leading creative writing centers. We believe that narrative transforms lives, builds bridges, and produces empathy.
Crime Writing Blog
Criminal Element About - Criminal Element is a community website featuring daily content for fans of the crime and mystery genres in all of their forms.
Email Writing Blog
Business Email Etiquette About - Business E-mail Discussions, Tips and Proper Practices.
English Writing Blog
Live-English.net About - Live-English.net is an online language school that offers English lessons via Skype or by phone. It has helped thousands of people around the world to improve their English.
Essay Writing Blog
Custom Writing About - We are a high quality writing service established in 2005. We are dedicated to providing customized, authentic papers to our clients in the United States, the UK, Canada, Australia and other countries of the world.
Fantasy Writing Blog
Best Fantasy Books | Reviews, Discussions, and Giveaways About - BestFantasyBooks.com is your number one source for fantasy and science fiction recommendations -- books, comics, anime, movies, and games.
Fiction Writing Blog
Fictionophile About - Fiction reviews, author interviews, fiction, bookworm, books, reviewer, bookblogger.
Food Writing Blog
Dianne Jacob | Will Write For Food About - My blog is aimed at food writers and bloggers. Established in 2009, it covers trends, issues, and techniques. The New York Times, Publishers' Weekly, Chow, Eater, BlogHer, have linked to my posts.
Freelance Writing Blog
Freelance Writing About - Freelance Writing Jobs is a leading network and community for freelance writers.Freelance writing resources, jobs, gigs and advice.
Funny Writing Blog
Comedy Writing Blog About - Info on how to add humor to your communications – whether you're speaking in front of group or writing something for people to read, you can be funnier.
Inspirational Writing Blog
Marie Forleo About - Through our free content, our paid online training programs and anything else we might offer — we're in this to make a difference. To help you build a life that you truly love. A life that is one of a kind, unique and brilliantly tailored for you.
Legal Writing Blog
Legal Writing Prof Blog About - Law Professor Blogs, LLC is the nation's only network of legal blogs edited primarily by law professors, deans, and lawyers.
Letter Writing Blog
Letter Writers Alliance About - In this era of instantaneous communication, a handwritten letter is a rare and wondrous item. The Letter Writers Alliance is dedicated to preserving this art form.
Medical Writing Blog
Cognibrain - Medical Writing and Medical Communication About - Cognibrain is an expert provider of medical writing and medical communication services. We also offer medical manuscript writing, scientific, medical editing and research publication services.
Mystery Writing Blog
The Strand Mystery Magazine » Writing Tips About - Want the best in mysteries? Look to The Strand Mystery Magazine. Each issue delivers stories of mystery and suspense by some of today's leading mystery writers.
Nature Writing Blog
Human Nature About - This blog is written by a diverse group of passionate people who believe in CI's mission to safeguard nature's critical services for the well-being of all of us.
Novel Writing Blog
Now Novel | Novel writing blog About - Now Novel's mission is simple: to get you to stop making excuses and start writing your novel. We have all the necessary tools to get you to reach your goal in the time you set to complete it.
Resume Writing Blog
Great Resumes Fast About - Resume writing tips from certified resume writers and personal branding professionals. Blog by Award-Winning Executive Resume Writer Jessica H Hernandez.
Screenwriting Blog
Script Magazine About - Script has been the leading source for information on the craft and business of writing for film and television for over 15 years. With inside information, articles written by working writers and filmmakers, and in-depth interviews, Script is the resource on every scriptwriter's must-read list.
Short Story Writing Blog
Every Writer About - EWR: Short Stories is a site of short stories from authors old and new.
Songwriting Blog
Song Town | Songwriting Community About - SongTown provides a creative community of potential co-writers, world-class pro mentors, and a support system to inspire and guide your progress.
Story Writing Blog
One Story Blog About - One Story is an award-winning, not-for-profit literary publisher committed to supporting the art form of the short story and the authors who write them—through One Story, One Teen Story, education, community, and mentorship.
Travel Writing Blog
Rick Steves' Travel Blog About - I'm sharing my travel experiences, candid opinions and what's on my mind.
Web Writing Blog
Web Writing Advice About - I create SEO web marketing content such as blog posts, social media updates, white papers, online articles, e-books, original photography and static web page text.
Media Contact Database
Magazine newsletter.
What's the Best Blogging Platform for Writers?
Written by Julia McCoy
Which blogging platform is best for writers?
This question, simple yet profound, often leaves many aspiring bloggers scratching their heads.
More than one-third of all websites are blogs. WordPress — one of the best blogging platforms for writers — has over 835 million blogs . This means around 43.2% of all websites in the world are built with it.
But is WordPress the best blogging platform for writers today? What should you look for in blog platforms?
Today, 6 million blog posts go live every day on average — with the most prolific bloggers earning sponsorship deals like celebrities.
If you're planning to start a personal blog, choosing a reliable blogging platform should be your priority.
The perfect blog platform should be able to cater to your specific needs as a writer and help you connect with your audience effectively.
In this article, we'll take a look at options for the best blogging platform for writers and find out what makes them a good choice for your content.
Table of Contents:
What is a blogging platform, 2. customizable templates, 3. editor style, 4. ease of use, benefits of using wordpress for writing blogs, how to get started with wordpress, benefits of using medium for writing blogs, how to get started with medium, benefits of using squarespace for writing blogs, how to get started with squarespace, benefits of using ghost for writing blogs, how to get started with ghost, benefits of using wix for writing blogs, how to get started with wix, evernote and postach.io, is blogging good for writers, what should i blog about as a writer, what is the best platform to write articles.
A blogging platform is a service or software that allows writers to create and manage blogs. Blog sites are designed to provide bloggers with the tools necessary to easily publish content , customize the look of their personal blogs, and interact with readers.
There are many blogging tools available today, each offering unique features that make it suitable for certain types of blogs or audiences. There are free blogging platforms — great for beginners — and paid blogging software that offer advanced capabilities for expert authors.
Some of the most popular blogging platforms are WordPress (for those who want more control over design), Tumblr (for quick multimedia sharing), and Medium (for those who prefer writing without distraction).
How to Choose the Best Blogging Platform for Writers
The best blogging platform for writers is one that meets your priorities. Think about your needs in terms of cost, customization options, your level of technical savvy, and how advanced your blogging knowledge is.
When it comes to choosing blogging sites, the cost is usually the first consideration. Free blogging platforms can be great options for those on a budget, but make sure you check out what features they offer.
Many free blogs have limited customization options and require add-ons to get more advanced features. Look into the primary features each provider offers and see if these basics meet your writing needs. If a free blog doesn't have enough tools, then consider a paid service when you start blogging.
Themes and templates can be an important part of a free blog platform. Consider how many themes or templates are available, as well as their quality and variety. You'll also want to look at how easy it is to customize a blog platform with drag-and-drop tools or HTMLCSS coding skills.
There are free blogs that offer a wide selection of high-quality themes so you can create a professional-looking blog without needing extra design work from outside sources.
A decent blogging platform should have a good text editor. For most bloggers, the content editor will be where they spend most of their time writing. It's essential that this editor is intuitive enough so that writers don't feel overwhelmed by its complexity yet powerful enough so that experienced bloggers have all the tools they need when creating content for their blogs.
When testing different blogging sites, take some time to try out each content editor. The toolbars should be easy to figure out. For instance, if the editor includes built-in Grammarly, that's definitely a plus.
As with any piece of software, ease of use matters a lot when choosing the best blogging platform for writers. No matter how feature-rich a free blog might be, people won't stick around if it takes too long to set up.
See if there are options such as "one-click install" or "quick setup wizard" that allow you to start blogging right away even when you're not tech-savvy. You should be able to set up a free blog in no time and learn its custom features as you grow along your blogging journey.
Screenshot from HubSpot
The Best Blogging Platform for Writers
To help you decide on the best blogging platform for writers, we'll share some of the most popular blogging platforms today. We chose these top blogging platforms for their popularity, top-notch design, ease of use, and cost.
WordPress is an open-source content management system (CMS) that powers millions of websites, blogs, and online stores. WordPress is a great blogging platform for authors because of its wealth of features and customization options, making it the go-to blogging platform for experienced writers.
Screenshot from WordPress.org
With WordPress, you can create a professional blog with ease and customize it however you like without any coding knowledge. You can also add several features to your site with WP's vast collection of themes and plugins. Plus, there are plenty of SEO tools available to help optimize your content for search engines.
Using WordPress for blogging offers a lot of benefits over other content management systems, like Medium or Squarespace.
For one thing, it's incredibly easy to use — even beginners can get started quickly without having to learn complicated coding languages or HTML markup language.
Additionally, because it's open-source software, anyone can contribute code changes or develop new plugins which make customizing the user experience easier than ever before.
And finally, since there are so many SEO tools available in the form of plugins, optimizing your content for search engine visibility is much simpler with WordPress vs. other platforms like Wix or Ghost, which don't offer this type of functionality.
Getting started with WordPress blogging is fairly straightforward. All you need is a domain name and hosting provider where you will install the software from their cPanel interface (or similar).
Once installed on your server space, simply log into your admin panel via "yoursiteurl/wp-admin", then begin creating pages.
You may want to select a theme first depending on what kind of design aesthetic you prefer. These are readily available in both free and paid varieties within the official repository at wordpress.org/themes .
Finally, you can add plugins such as Yoast SEO if you want more control over how search engines crawl and index web pages in your blog.
Screenshot from WordPress
WordPress is a great blogging platform for writers, offering many features that can help you create an engaging blog . However, Medium also has its advantages and may be the better choice for certain types of audiences.
Medium's user-friendly interface and wide reach make it a go-to platform for writers worldwide. It caters specifically to the needs of writers, providing an intuitive environment to publish your thoughts and ideas.
Plus, the popularity of Medium ensures maximum exposure for your content, helping you connect with readers from all corners of the globe.
Screenshot from Medium for Creators
Medium was founded by Twitter co-founder Evan Williams in 2012 as a way to make it easier for people to connect with each other through writing and storytelling. The platform has since grown into one of the most popular blog platforms on the web for writers, bloggers, entrepreneurs, and content creators alike.
Content creators have been drawn to Medium due to its capacity to present their writing in a professional atmosphere without any need for technical proficiency or coding know-how. The platform also offers various features such as the ability to customize posts, embed images and videos , and track reader engagement metrics.
Using Medium as a blogging tool can be incredibly advantageous to both experienced writers and those just getting their feet wet. It's a breeze to use, requiring no coding or design expertise in order to get started creating your own blog on the platform.
If you choose to monetize your blog through ads or sponsored posts on Medium, they'll take care of all the tedious administrative tasks related to running a website (like hosting), allowing you more time for writing great content.
Creating an account on Medium is easy. Go to the Medium homepage and enter some basic information about yourself such as name and email address. Then click the "Get Started" button.
Once inside your dashboard, you can create new posts directly from here – either type out text manually or upload existing documents (e.g. Word Docs, Google Docs) into the editor window.
You can also add images, videos, and audio files too!
After proofreading, hit "Publish" to post it live immediately.
You can also customize the look of your personal blogs from the settings menu before going public. Choose from different themes, colors, and fonts.
Image from TechCrunch
Medium is a great blogging service that provides multiple functions and options to help writers get published.
Squarespace
Squarespace is another popular choice for bloggers looking to make their mark on the web.
Squarespace is a website builder and hosting service that provides users with the tools they need to create beautiful, modern websites and blogs.
Screenshot from Squarespace
Using its simple drag-and-drop editor, Squarespace helps you design a modern website or blog without any coding experience. Squarespace also offers powerful features like e-commerce integration , SEO optimization, and more.
Using Squarespace for writing blogs can be incredibly beneficial in terms of time savings and efficiency. Using Squarespace's drag-and-drop editor, you can easily add images , videos, or other content elements to your posts.
Its integrated SEO tools can also help optimize your basic blog posts so they appear higher in search engine rankings.
Finally, Squarespace has an analytics feature that allows you to track visitor numbers and gauge the success of your posts.
Getting started with Squarespace is easy. All you need to do is sign up for an account on the website builder's homepage and then follow the prompts from there – it only takes a few minutes.
Once you have created an account, all that's left is to design your blog page by choosing a template or starting from scratch using the drag-and-drop editor interface. Both options are equally easy to do while also allowing plenty of room for customization if desired.
From there, you can start creating content such as text articles or video clips – whatever works best for your target audience – then publish them directly onto your newly designed blog page.
Squarespace offers an effortless way for authors to produce beautiful, professional-style blogs in no time. Nevertheless, Ghost may be a more suitable choice if you're searching for something lighter and open-source.
Ghost is another decent blogging platform designed to make it easier for authors and bloggers to generate sleek websites in no time.
Screenshot from Ghost
Ghost is built with Node.js, offering customizability and scalability so that you can modify the design or features as your blog increases in size. Ghost provides a variety of styles and extensions that let you easily modify your website.
Plus, its Markdown editor makes writing posts simple and straightforward, making it ideal for those who are new to blogging or don't have much experience with coding.
Ghost puts a priority on crafting content rather than web development, allowing users to spend more time creating engaging material and less energy understanding the technical aspects. With traditional blogging platforms like WordPress, there's often a lot more emphasis on designing the website itself rather than creating content.
Additionally, since Ghost is built around JavaScript, there are plenty of customization options available if you want to tweak things further. Plus, integrated SEO blogging tools help ensure your articles get seen by potential readers!
Ghost is a professional blogging platform that's easy to set up. First, you'll need a domain name and hosting plan before you can begin using Ghost as your CMS.
Once those are taken care of, you can install Ghost by downloading the blogging software package from its website and following the instructions provided there.
If you don't feel comfortable doing this yourself, many web hosts offer one-click installation of Ghost through their control panels.
Once your blog is set up, it's time to customize it with a theme – essentially a template that determines how your site looks and functions when visitors come across it online.
There are plenty of free themes available on the official Ghost Marketplace. But if you have some coding knowledge or experience working with HTML/CSS/JavaScript, then you could create something unique yourself too.
Traditional blogging platforms offer certain features that make writing posts easier such as drag-and-drop images or auto-saving drafts while editing them, but what makes Ghost stand out from other platforms is its built-in Markdown editor which allows users to quickly format text without having to use complicated HTML tags.
This makes creating beautiful articles much simpler than ever before!
Finally, using plugins such as Yoast SEO helps improve your SEO score by ensuring all technical aspects such as sitemaps are properly configured.
Ghost is an ideal choice for authors wanting to craft a sophisticated, attractive website. However, Wix offers more options for personalizing a blog's appearance than Ghost does.
Wix is an all-in-one website builder and blogging platform that's easy for bloggers to learn. In addition to creating stunning websites, Wix offers a wide range of features, including drag-and-drop editing, free hosting, SEO tools, mobile responsive designs, and more.
Screenshot from Wix
Wix also provides access to hundreds of templates and design elements so you can customize your basic blog easily. With an intuitive user interface, anyone can build a professional-looking website at Wix in no time.
Writing blogs on Wix has many advantages over other platforms like WordPress or Squarespace.
First off, the process is much simpler than using other content management systems. Setting up your blog on Wix is effortless, as the platform automates all plugin installation and configuration processes.
And since it's cloud-based, there are no hosting fees associated with writing blogs on the platform – making it incredibly cost-effective compared to self-hosted blogging platforms like WordPress which require monthly server costs in addition to domain registration fees.
Finally, Wix offers powerful SEO tools that help optimize content for search engine rankings – giving bloggers an edge over their competition when trying to rank higher on Google results pages.
To get started with Wix, simply head over to their website where you'll find a variety of templates available depending on what type of project you're working on.
Once you've chosen one that fits your needs, then all that's left is adding content before publishing it live.
If you're a fan of note-taking apps and blogging, then the integration between Evernote and Postach.io is worth exploring. This combo offers a seamless transition from idea generation through note-taking into publishing blogs, all in one place.
Screenshot from Postach.io
The beauty of this integration lies in its simplicity — jot down your ideas in Evernote, flesh them out into full-fledged blog posts, and publish directly to Postach.io without ever leaving the app.
No more copy-pasting or switching between tabs. It's all streamlined for maximum efficiency.
Beyond simplifying the writing process, this platform also enhances user engagement by integrating commenting tools like Disqus .
Your readers can easily leave comments on your posts using their social media accounts or anonymously if they prefer, encouraging interaction and fostering community around your content.
In essence, Evernote's integration with Postach.io transforms your notes into an interactive blog where ideas flow freely and conversations thrive, creating a dynamic space for dialogue and learning.
Are you a writer looking to create a strong personal brand? Look no further than Silvrback — the perfect platform for writers seeking to amplify their online visibility.
A non-traditional blog platform, Silvrback offers easy integration with social media channels, allowing you to share your content across various platforms with just a few clicks.
Customizable aesthetics are also available, giving you the freedom to design your simple blog according to your unique aesthetic preferences.
Pro tip: Use a social media management tool like Buffer or Hootsuite, along with Silvrback's social media integration feature, for consistent posting across all platforms and maximum exposure of each post.
Remember, consistency is key when it comes to building an effective personal brand.
Screenshot from Silvrback
Why You Should Automate Blogging Now
If you're just starting to write blogs, your workflow process most likely includes manually researching, writing, and editing your content pieces. That's fine if you're writing one blog post per week. But what if your blog has finally gained traction and is starting to gain a wide readership?
As your content calendar starts to fill up, manually researching, writing, and editing content becomes more and more difficult. This is when you should consider automating your blogging process .
Automated blogging uses software to write blogs and publish them within minutes. It helps streamline the entire blogging process from research and writing to editing and sharing on social media platforms.
Automation tools like Content at Scale allow bloggers to save time by eliminating manual tasks such as brainstorming topics, writing drafts, formatting posts, adding images, and proofreading, while still producing quality blog posts.
Additionally, automated blogging can help improve SEO rankings by providing fresh content more frequently than manual processes would allow for.
Benefits of blog automation with Content at Scale:
Increased efficiency in terms of both time and money spent on blog management.
Improved accuracy with fewer errors.
Zero plagiarism thanks to a free Copyscape scan.
Better organization through tagging systems.
Improved visibility and ranking with SEO checklists.
All these benefits combined make automated blogging an attractive option for many bloggers looking to maximize their blogging platform.
FAQs – Best Blogging Platform for Writers
The best blogging platform for writers depends on the writer's individual needs and preferences. WordPress stands out for its convenience, an extensive selection of plugins, and the potential to personalize themes.
Blogger offers an easy setup process with limited design options but allows users to make money blogging .
Medium is a great platform for those looking to access an extensive readership without needing to worry about the technical aspects of running a blog.
Ultimately, each platform has pros and cons that should be weighed carefully before making a decision.
Yes, blogging is an excellent tool for writers. It allows them to hone their writing skills and share their work with a wide audience.
Blogging also provides an opportunity to network with other writers and build relationships within the industry.
Additionally, it can help improve SEO rankings by providing fresh content on a regular basis which helps draw in more readers and potential customers.
Overall, blogging is a beneficial tool for authors to enhance their visibility while refining their writing skills simultaneously.
As a writer, you should blog about topics that are relevant to your target audience. This could include industry news, trends and developments in the field, helpful advice for readers, or interesting stories related to your niche.
The right platform for authoring content depends on the kind of material you're producing. For in-depth, comprehensive works that necessitate research and investigation, a desktop publishing application such as Microsoft Word or Google Docs is the perfect platform.
If you need to create shorter blog posts or web copy quickly and easily, WordPress is an excellent choice.
Remember, the best blogging platform for writers is the one that fits your needs.
WordPress is a great option if you need more customization, while Medium offers an easier way to get started.
Squarespace provides a wide array of aesthetically pleasing templates, allowing users to craft attractive sites quickly and easily.
Ghost has powerful features but may be too complex for some users.
Wix is ideal for beginners who want an all-inclusive website builder with plenty of options and flexibility in design choices.
Ultimately, your specific publishing goals will determine which is the best blogging platform for writers.
Helping agencies, publishers, marketers, and business owners create large amounts of quality content.
About the author
Julia McCoy
Join our list to see how to dominate any market, topic, or niche with content.
Want to learn more contact us.
Have questions that aren't answered here? Start a chat with us!
Content at Scale 20280 N 59th Ave #115-141 Glendale, AZ 85308
We're Social!
We often share behind-the-scenes clips and new feature releases on our social profiles first!
AI Content Detector | Prompt Library | Affiliate Program | Content Marketing Playbook | Get Access Now | Sign in | Careers (we're hiring!)
© Content at Scale, part of Workado LLC
🎉 Our next novel writing master class starts in – ! Claim your spot →
Looking to publish? Meet your dream editor on Reedsy.
Find the perfect editor for your next book
1 million authors trust the professionals on Reedsy, come meet them.
Last updated on Feb 07, 2023
The 50+ Best Writing Websites of 2023
The Internet is full of writing websites and blogs to help people reach their creative goals . If you've always dreamt of writing your own book, but don't know how to get there — or if you're in the process of writing, but feel unsure about what to do next — then it's your lucky day! Here we have all the best writing websites of 2023 in one single place for your convenience. They're also organized by category, and alphabetically within each of those categories, to make each one easier to find. Enjoy!
Best writing websites for writing craft and inspiration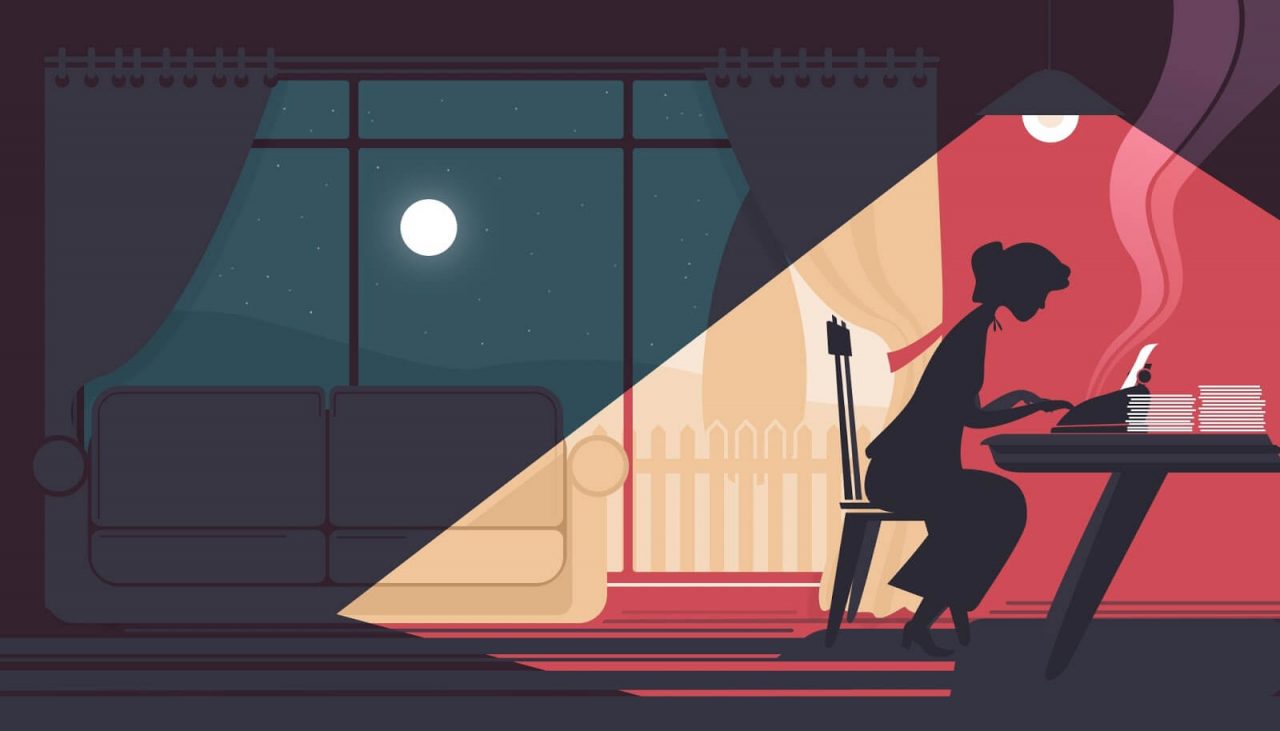 1. Almost an Author
Offering up new content every day, Almost an Author covers a grand scope of writing topics. From genre-specific advice to emotional support on your writing journey, there's tons of useful info here for beginner and veteran writers alike.
2. Association of Writer & Writing Programs
Having just marked their 50th anniversary, AWP is one of the premier authorities on writing. The AWP website provides resources and ample opportunities for authors, teachers, and students at every point in their career. Here you'll be able to find information about writing programs, career options, and conferences all over the world. Keep in mind, though, that access to some of these features is restricted to members only.
3. Creativity Portal
This is a wonderful hub for creative resources that has been around for a whopping nineteen years! Here you can find writing prompts , creative coaching, printable writing templates, and interviews with authors that will help nourish the right side of your brain.
4. Daily Writing Tips
As the name suggests, this site offers daily writing tips ranging from open-ended prompts and exercises to grammar, spelling, punctuation, and vocabulary. It also covers all writing levels and professions, so it doesn't matter how far along you are in your writing career — DWT is sure to help you out.
Instead of spending thousands of dollars on a master's degree, you can get your own "DIY MFA" right here! This site (founded by Gabriela Pereira ) aims to cover everything you would learn in a graduate program, while giving you the freedom to choose your own areas of concentration and allocate your time as you please. 
6. Electric Literature
While not exactly a craft-focused website — so no straight-up writing advice or prompts — this nonprofit digital publisher showcases literature-related essays, criticism, and recommended readings. If you're looking to brush up on both literary theory and recent literary trends, Electric Lit is the place for you.
7. Fiction University
This virtual university, run by award-winning author Janice Hardy, contains tons of advice and concrete examples to help authors build a strong writing foundation. It's full of blog posts by professionals who share their own processes and techniques, providing tips not just on what you should do as a writer, but on how  to make it happen.
8. Helping Writers Become Authors
Longtime author K.M. Weiland offers writing advice that ranges from outlining and structuring to characterization and dialogue — plus all the little details in between. She updates her blog faithfully with topical posts that would pique any writer's (or non-writer's) interest.
9. Insecure Writer's Support Group
Writing is intimidating for everyone , whether you're a multi-published author or you're just starting out. That's why getting support, guidance, and motivation throughout the process is vital! On IWSG, you'll discover a wealth of information on writing, publishing, marketing, and anything else you might need to ultimately overcome your insecurities.
10. Literary Hub
LitHub boasts a superb selection of content for all things literary. Here you can get all the latest book-related news, posts on design and the craft, your daily dose of fiction, and sparkling reviews of new works. One of this site's best features is its section on literature in translation — a great resource for those who want to read books and authors from around the world.
11. LitReactor
The LitReactor blog consists of writing classes, workshops, and a myriad of posts on writing and books ( some of which are even written by us! ). There's also an online magazine that includes interviews, criticism and analysis, and seasonally appropriate reads and recommendations.
12. LitRejections
An unfortunate occupational hazard of with writing is rejection. This is where a site like LitRejections comes into play! It offers personal stories to help discouraged writers persevere through rejection, and maintain hope and motivation as they move forward in their careers.
13. Live Write Thrive
In this website by professional writer and editor C.S. Lakin, you'll find plenty of nuanced writing anecdotes and tips. Lakin also supplies annotated critiques that can help you prep your book for publication.
14. NaNoWriMo
Besides serving as the official information hub for NaNoWriMo , this site also lends constant support for those struggling to "win" National Novel Writing Month. Make sure to check out the NaNoWriMo forums, which are chock-full of other people's personal writing tips and strategies to get you through November — and every other month of the year — as a writer.
15. Now Novel
This comprehensive website, founded by author Bridget McNulty , is a go-to for just about every writing-related question you might have. Here you'll also find advice, courses, and even an author dashboard where you can keep track of your own writing progress.
16. Positive Writer
If you often feel uncertain about your creative abilities, this is the site for you. Bryan Hutchinson created Positive Writer to encourage and inspire all those who want to write, no matter how much experience or confidence they have.
17. ProWritingAid
ProWritingAid offers a fantastic manuscript editing software that analyzes your writing and creates reports for you to learn from! This tool also includes a thesaurus, grammar checks, style suggestions, and more — you can learn all about it on the ProWritingAid blog, or in our review of the app !
18. She Writes
A well-established writing website with a feminist bent, She Writes is "the largest online community and content site for women writers... all around the world." The site features thoughtful posts and resources to help writers on their journeys, as well as a personal She Writes blog page for every user who signs up.
19. Well-Storied
Here you can find recent articles, workbooks, tutorials, and fascinating discussions on writing. Kristine Kieffer has an extensive archive of posts as well, where you can procure information on just about any topic related to books and writing.
20. The Write Practice
Fulfilling the promise of their name, every single post on this site emphasizes putting theory into practice! There's simply no better way to become a writer than by creating a routine, and that's exactly what The Write Practice helps facilitate.
21. Writer's Digest
Writer's Digest is one of the most encyclopedic writing websites out there — after all, the print magazine has been around for almost a century now! Here you'll find genre and vocation-organized articles, events and competitions, webinars, templates, tutorials, and so much more.
22. Writer Unboxed
Writer Unboxed features articles by authors and industry professionals, focused specifically on the craft and business of fiction writing.
23. The Writing Cooperative
Plain and simple, this is a group of people who want to help each other become better writers. On Writing Cooperative, you will find articles that cover just about every aspect of the writing life. They also have monthly writing challenges to keep you incentivized, and there's even a space where you can submit your own article to the blog!
24. Writing.com
This is an absolutely all-inclusive community for writers . It's open to all levels and provides a creative, supportive environment for all members, as well as portfolios to store and display their writing. Like most writing websites, it also includes a plethora of writing tools , contests, and rewards.
25. Catapult: Don't Write Alone
Don't Write Alone is a blog written by the Catapult team dedicated to helping writers grow their skills. As a publisher and magazine founded in 2005, Catapult has seen a lot of works and now they're spilling all the details. From interviews, to craft essays, to writer lifestyle essays, Catapult covers it all.
26. Kirkus Review's Writers' Center
Kirkus Review is known for its prestigious $50,000 dollar annual prize and its bi-monthly issues where they critique hundreds of recently published books. But, did you know they also have a section of their website devoted to helping emerging writers grow their skills and navigate the publishing industry? They're always up to date on the latest trends — if they aren't creating new trends themselves.
27. Writers Write
An invaluable resource for creative writers, business writers, or bloggers, Writers Write offers over 1400 articles, courses, and workbooks to help you take your writing practice to the next level. Alongside their educational content, they offer book reviews, trivia on famous authors, and prompts. Sign up for their inspirational newsletters for regular hits of motivation that will keep you writing.
28. The Narrative Arc
Beginning as a home to Andie R. Cranford's writing journey, The Narrative Arc is now a treasure trove of practical tips and prompts to inspire your creativity. Breakdowns of popular books are particularly handy for the budding author — but whether exploring writing for the first time or tightening the bolts on your Franken-novel, the site's ideas on craft are elegant and inspiring.
Best writing websites in the publishing industry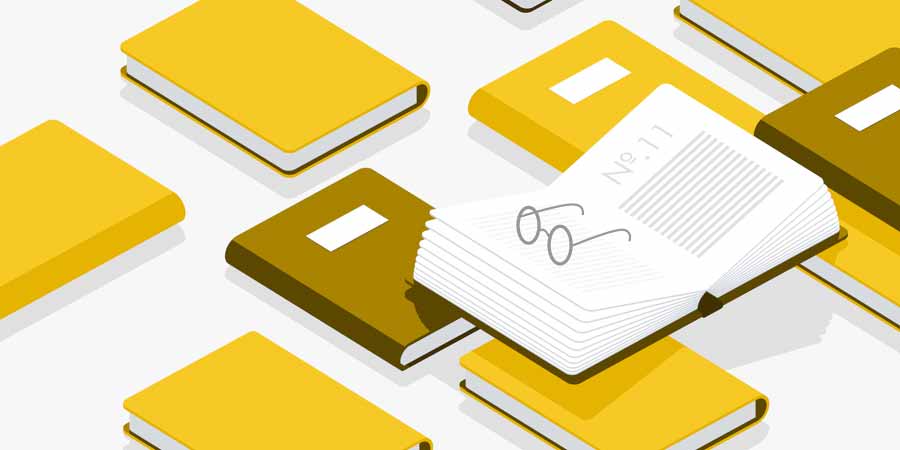 29. Agent Query
This database allows authors to perform in-depth searches for literary agents . You can narrow your search by genre and keywords, view agents' full profiles, and see if they are currently accepting queries — all for free!
30. The Creative Penn
Besides being a bestselling author on various topics, Joanna Penn is also a leading voice in self-publishing . On her punnily named site, you'll find abundant information related to writing, self-publishing, marketing, and everything else you mind need to make a living as a writer.
31. Digital Pubbing
Digital Pubbing provides industry news, interviews with indie authors, and resources for learning all about ebooks and the publishing industry. In accordance with the name, this is the perfect site for any author hoping to absorb some serious digital knowledge.
32. The Independent Publishing Magazine
We know it might seem like we're repeating ourselves, but this website really is all about publishing (both independent and traditional, despite what the name indicates). Whatever info you need about self-publishing, trad pub, or hybrid publishing , you'll definitely be able to find it here.
33. Publishers Weekly
And if you have a specific question about the publishing world, you'll most likely find the answer here. This weekly magazine is packed full of news, reviews, announcements, and many other resources on the industry. It has been dubbed as "the Bible of the book business" and with its extensive archive, it's easy to see why.
34. Publishing Perspectives
Publishing Perspectives is another leading source of publishing info, specializing in industry news and topical articles. Aimed at publishers, agents , and authors alike, it features a variety of posts that cover book fairs, distribution, education, and much more.
35. Query Shark
Not sure where your query letter is up to snuff? Query Shark offers the opportunity to have your query critiqued, and to read detailed query critiques of other authors' letters, so you can get the best possible results for your book. Be warned, though, that this sharp-toothed feedback isn't for the weak of heart.
36. Writer Beware
This amazingly thorough site compiles information on schemes and scams that affect authors , especially those run through email and the Internet. It's sponsored by the Science Fiction and Fantasy Writers of America, but obviously applies to authors everywhere. If you're a fresh-faced author trying to get published, definitely check it out — it could save you from losing thousands of dollars in an elaborate scam.
37. The Darling Axe
When the industry professionals at The Darling Axe aren't working on manuscripts, they flock to the internet to share their hot takes on the publishing industry. They also host writing contests throughout the year to build a writing community and give unpublished authors the chance to get feedback from professionals.
Best writing websites for marketing and design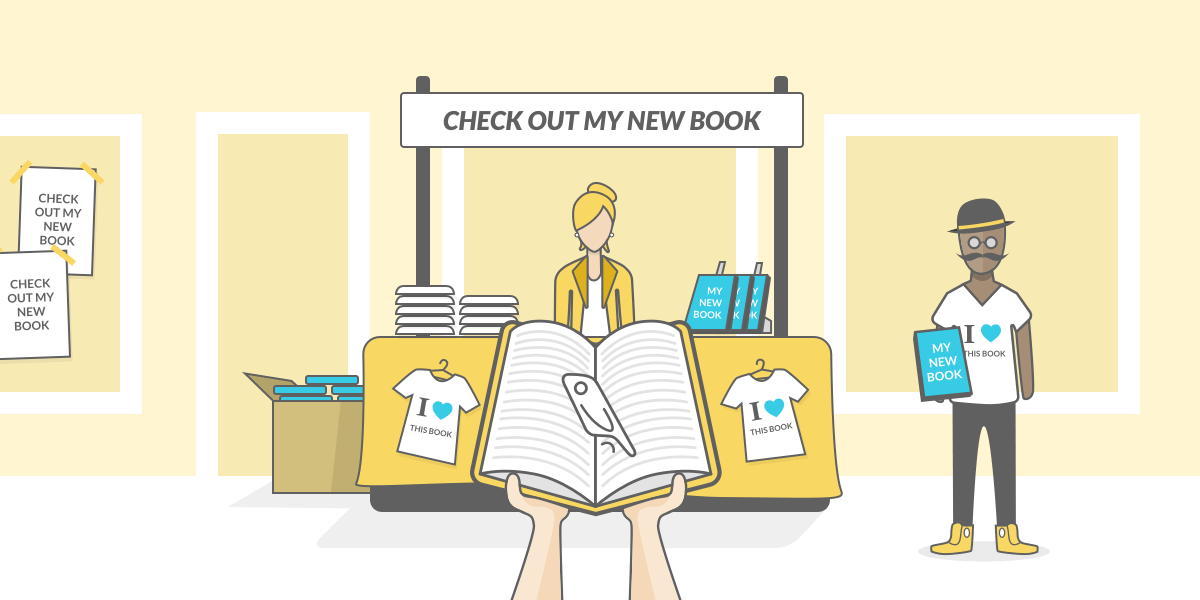 38. David Gaughran
An experienced author of historical adventures, short stories, and popular books for writers , David Gaughran is one of the definitive writing experts out there. His eponymous blog contains plenty of info on marketing and self-publishing, plus workshops to help aspiring authors. And similar to Writer Beware, he's the noble opposition of online publishing scams and scammers — so if you're frustrated by these issues, you'll discover a blissfully sympathetic voice on his blog.
39. Kikolani
Focused specifically on marketing, Kikolani offers tips and strategies for bloggers who want to grow their presence and attract more readers. Here you'll find information on brand development , social media, customer retention, and other useful tips that you can put to good use as a blogger. (If you're just getting started, though, we'd recommend this course .)
40. Kindlepreneur
Dave Chesson is — in his own words — a "digital marketing nut." His blog has all the information you could ever need about Kindle book publishing , how to write to market, increasing your rankings on Amazon, and lots more practical tips and advice.
41. Storiad
Storiad is a marketing platform that helps authors and publishers sell books. Go here for essential information on writing apps , databases, tools, and budgeting to help you run your own publishing campaign from start to finish.
42. Writers & Artists
Part of the distinguished Bloomsbury, Writers & Artists has quite a few articles on writing and the self-publishing process. They also offer editorial services and events on many different topics, like genre-specific writing courses and how to get connected with agents .
43. Your Writer Platform
Naturally, this site is dedicated to building your very own writer platform. There are tons of tips, resources, tools, how-tos, and even individual consulting services to help you build the platform that works best for you and your marketing needs.
Best writing blogs by industry professionals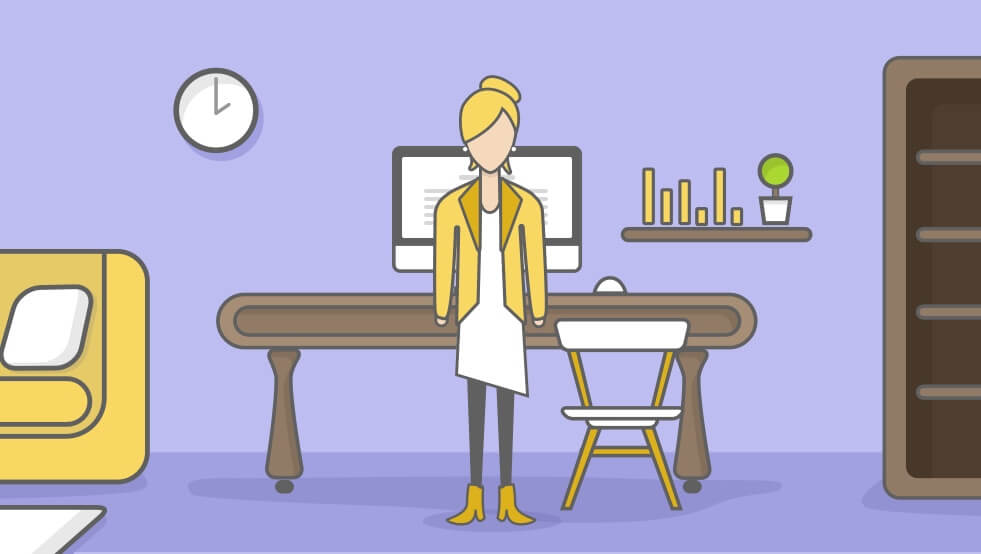 44. Goins, Writer
Bestselling author Jeff Goins created this blog to share his thoughts on writing and to inspire others to chase their creative dreams. He's especially good at breaking complex topics down into digestible bits — new writers, go here for your primers.
45. Jane Friedman
With copious experience in the publishing industry, Jane Friedman offers online classes and articles on the entire process of book publishing. She's a real goldmine of business knowledge, so keep her in mind for when you're ready to publish your book.
46. Nail Your Novel
As a bestselling former ghostwriter who now publishes under her own name, Roz Morris provides advice about writing, self-publishing, and of course, ghostwriting . If you're interested in becoming a ghostwriter, be sure to check out her courses!
47. Nathan Bransford
Nathan Bransford is a former literary agent who posts all about the inner workings of publishing, as well and information on agents and self-publishing. He also does consultations, edits, and critiques . 
48. Rachelle Gardner
Skillful agent Rachelle Gardner has negotiated over 200 contracts with over twenty publishers and helped more than 100 authors fulfill their dreams of publishing. On her blog, she offers writing, publishing, and social media coaching, along with general writing and publishing tips.
49. Kris Writes
For regular insights from a New York Times bestselling author, look no further than Kristine Kathryn Rusch's blog. On Mondays, she posts free short stories for authors to find inspiration in, and Wednesdays she posts in her "Business Musings" collection where she breaks down news from the publishing industry and offers her inside opinions. 
50. The Marginalian  
Maria Popova describes her site as "a record of my own becoming as a person — intellectually, creatively, spiritually, poetically — drawn from my extended marginalia on the search for meaning across literature, science, art, philosophy, and the various other tendrils of human thought and feeling." She sends out a Sunday newsletter with thoughtful deconstruction of the week's best liberal arts goings-on to help broaden her readers' appreciation of the creative world.
51. John August
For all the screenwriters out there, John August co-hosts a weekly podcast with fellow screenwriter Craig Mazin discussing both the craft and business of screenwriting while breaking down popular movies. To help screenwriters really get a feel for the process of working with a studio, John has posted multiple versions of scripts from different stages in the production process on films and series he's written, including Charlie and the Chocolate Factory , Big Fish , and Chernobyl .
What are some of your favorite writing websites? Let us know in the comments below!
Continue reading
Recommended posts from the Reedsy Blog
What is Pathos? Definition and Examples in Literature
Pathos is a literary device that uses language to evoke an emotional response, typically to connect readers with the characters in a story.
How to Start a Children's Book: Coming Up with Your Big Idea
If you've ever dreamed of writing a children's book but aren't sure where to start, check out this post to learn more about how you can create the perfect story for kids.
How to Become a Travel Writer in 5 Steps: A Guide for Travel Bugs
If you want to get paid to share your adventures, learn how to become a travel writer with these five tips.
How to Write a Biography: A 7-Step Guide [+Template]
Portraying someone's life on paper in a comprehensive and engaging way requires solid preparation. Here are 7 steps you can follow.
When to Use Semicolons: 4 Rules and Examples
Confused about when to use a semicolon and how it's different from other punctuations? Here's a breakdown, with plenty of examples.
Alright vs All Right: What is the Difference? [+ Examples]
Wondering what the difference is between alright and all right? Or which spelling is correct? This posts breaks it down using plenty of examples.
Join a community of over 1 million authors
Reedsy is more than just a blog. Become a member today to discover how we can help you publish a beautiful book.
1 million authors trust the professionals on Reedsy, come meet them.
Enter your email or get started with a social account:
Bring your stories to life
Our free writing app lets you set writing goals and track your progress, so you can finally write that book!