Case Study Kellogg
CASE STUDY: CAREER DEVELOPMENT AT KELLOGG'S Career development is the process used to create opportunities for employees
Views 810 Downloads 25 File size 281KB
Report DMCA / Copyright
Recommend Stories
Kellogg's Case Study
9 1 93KB Read more
Case Study on Kellogg's Company
Submitted by Voice of Marketing Jagannath University (Bangladesh) Submitted to Mr. Mahmudul Hasan Fouji Department of
22 3 323KB Read more
Kellogg's Financial Statement Case Study
Financial Statement Case Study Khoa Huynh Professor LaRosa Samantha Schoenberg Business 101 October 30, 2009 CONTENTS
27 3 592KB Read more
Case 3 Kellogg
CASE STUDY J. Cereal Partners Worldwide (CPW): the number 2 world player is challenging the number 1 - Kellogg On a l
13 2 7MB Read more
56 7 22KB Read more
Caso Kellogg
1,905 1,737 20KB Read more
Proses Kellogg
1. Proses Kellogg Gambar 1.1 : Flowsheet Pembuatan Amoniak (Austin, 1987) Proses Kellog terdiri dari enam fase dasar y
80 7 195KB Read more
37 4 81KB Read more
CASO KELLOGG
72 1 47KB Read more
Citation preview
CASE STUDY: CAREER DEVELOPMENT AT KELLOGG'S Career development is the process used to create opportunities for employees' professional interests and capabilities and to help meet current and future business needs. Career development at Kellogg's is becoming a more formalized process. The changes for 2004 are subtle and include: A new, required form (Employee Profile) to be completed by all Kellogg's non-production employees. The Employee Profile provides a snapshot of an employee's career, including biographical information, work experiences, development plans, and assessment on leadership competences and Kvalues. The Individual Development Plan (IDP) has been incorporated into the Employee Profile. It includes an overview of employee development for current accountabilities and future career opportunities. All people managers have a Performance Management Plan (PMP), which concerns their accountability for the development of employees. Development is a critical process because: Change seems to be occurring at a faster rate than ever and employees must learn to change and adapt quickly. Relying solely on employees' current capabilities would place the company at a competitive disadvantage. Recent survey data indicated that Kellogg's employees have an interest in development. Focused development builds stronger teams and attracts and retains the best and brightest talent. What is an effective development plan? Development requires more than just identifying the areas or competences that are going to be developed. Just like a project at work, development is more successful when there is a specific plan to accomplish the change in behavior. Employees will have better success in development if their plan: is tied to their PMP accountabilities; has relevance to the business needs; is limited to three or four areas for development; has specific development actions required for each area; consists of primarily experience-based development actions; identities the resources and support needed for each development action; species a date for completion. Kellogg's philosophy is that the manager and the employee share responsibility for an employee's development. The employee is responsible for keeping skills current and developing skills for future opportunities. Managers make sure employees' expectations are realistic and opportunities to grow are offered and supported. Manager's and employee's responsibilities for employee's development Manager's role employee's role 1. Review Employee Profile; 1. Take responsibility for own career; 2. Complete the manager's page of of the Employee 2. Perform well in current role; Profile 3. Review previous feedback and development 3. Complete the employee page 4. Consider possible development actions 4. Clarify career interests; 5. Determine realistic career goals; 5. Understand what is required to make development 6. Learn more about position requirements more successful 7. Learn more about position requirements 8. Consider possible development area to focus 6. Create key messages to share with employee in on meetings 9. Plan activities to improve in those areas 7. Check with employees to ensure they are Question Ask yourself what your organization could learn from Kellogg's approach and how this process might be enhanced in the future.
Report "Case Study Kellogg"
Web Development

Kellogg's - international food brand and parent company to Corn Flakes, Frosted Flakes, Eggo, Cheez-It, and more - was wasting resources on employee technical support questions and requests. In order to make it easier for employees to get answers to commonly asked questions and quickly add requests for new hardware/software, Kellogg's approached Marcel to update the employee portal user experience.
The Challenge
With employees located all over the world, Kellogg's needed a way for those employees to request new software or hardware, along with the ability to ask questions and provide feedback to Kellogg's. To do this, they created a phone support system that employees could call to put in those requests and ask questions. 
There was just one issue: the support line became a drain on resources, driving up internal costs to the tune of around $15 per call. Kellogg's discussed how they could still provide the same level of support to employees while also lowering costs. After many discussions, the decision was made to focus on leveraging an employee portal to host requests and and answers to commonly asked questions.
Kellogg's approached Marcel Digital's UX /   web development experts to rethink the entire employee portal experience to facilitate requests complete with a FAQ section that employees could quickly learn how to use and leverage when needed. This didn't just mean updating the portal to look better. It meant handling requests and questions in a more efficient manner and making it easier for employees to use the new portal without much training or hand-holding .
The Analysis
To get started, the   UX and usability experts at Marcel Digital took a deep dive into the existing employee portal to better understand how they were using it, what challenges they encounter, and what could be improved quickly. We then sat down with key stakeholders at Kellogg's who provided a full presentation on usability metrics and internal feedback of the portal. They also identified some of the key areas the portal had to include in order for the project to be successful. This included a way for employees to easily request new equipment or hardware, as well as a comprehensive Knowledge Base resource section .
The Solution
Our UX experts started with ideas. These ideas turned into whiteboarding and extensive wireframes accounting for the entire user journey; from the login page to the new and improved Knowledge Base. We then collaborated with the design team at Kellogg's to bring the wireframes to life. It was developed entirely on a test portal where functionalities and features could be tested and approved by Kellogg's stakeholders. We focused on surveying employee end users to solicit their feedback in improving the overall user experience. The entire process resulted in a new Kellogg's employee portal that was easy to use and easy to navigate.
The Results
We focused on simplifying the layout of the portal so employees could easily find important assets and features they were accustomed to finding in the old portal, while also giving prominence to request and Knowledge Base functionalities that they could now use instead of the phone support line.

All of these layout changes and functionalities lead to support phone calls decreasing by 57%. More employees were using the portal to put through requests and leveraging the Knowledge Base for important questions and answers. This decrease in phone calls meant costs from support calls were lowered by roughly 75%, accomplishing the goal of lowering Kellogg's costs while making it easier for employees to access information quickly and efficiently.
Have Questions?
Our team would love the opportunity to hear more about your needs. Fill out the form, and we'll reach out to you shortly. 

Kellogg Case Study
As any large corporation Kellogg has a variety of work functions and a large number of employees. Some of these jobs include engineering, marketing, sales, human resources, information technology, finance, and many other jobs. Kellogg is the world's largest breakfast cereal company, producing cereal in 18 countries and selling to over 180 countries. In order to have a company of this quality to succeed for over 100 years there had to be values to keep the company on top. Kellogg mission is to provide a great place to work and they go to great lengths to provide this service. These values incorporated by Kellogg was used to influence the employee's behavior on the job making it a positive to place to work. To keep up morale employees is encouraged …show more content…
Taylor's theory shows that monetary rewards can increase productivity. Kellogg uses Taylor's theory by motivating their employees with cash alternatives such as giving them the opportunity to buy and sell their holiday days. Another aspect of Kellogg as taken from Taylor's theory is that breaks down jobs into specialist tasks throughout the company. Although using monetary gain as a motivational tool is very useful and productive it is not without its problems. If employees focus mainly on the possible monetary gain or awards then this may cause them to rush through their work resulting in poor quality. Kellogg is a company that's known for encouraging creativity and use of imagination, using Taylor's theory would not apply to this. Taylor 's view of monetary reward for quality output is not appropriate for the motivation when it comes to encouraging creativity (Business Case Studies, …show more content…
Hygiene factors are referred to as dissatisfiers and Herzberg's motivators are called satisfiers. The hygiene factors are those things that make employees unhappy and the motivators are the things that make them happy. In Herzberg's theory, it is believed that employers need to minimize hygiene factors and maximize motivators. Kellogg does an outstanding job applying this theory. Kellogg offers access to fitness centers, free employee health checks and fitness assessment done by professional healthcare specialist. For those that need better or flexible hours Kellogg provides several alternatives of work: Part-time employment, job sharing, career breaks, working from home, and other alternatives. To show how dedicated Kellogg are to their employees, Claire Duckworth, an employee of Kellogg, have benefited from their use of Herzberg's theory. Claire competes in Latin American ballroom dancing, working for Kellogg enables her with flexible hours so that she can travel to different dance competitions. Claire is one of many successful and motivated employees of Kellogg (Business Case Studies,
In this essay, the author
Explains that kellogg is the world's largest breakfast cereal company, producing cereal in 18 countries and selling to over 180 countries.
Explains that fredrick taylor's theory shows that monetary rewards can increase productivity. kellogg uses taylor's theory by motivating their employees with cash alternatives.
Analyzes how kellogg employees are motivated to work through maslow's hierarchy of needs. they provide childcare vouchers, cash alternatives to company cars, and discounted life assurance schemes.
Explains that herzberg's two-factor theory is composed of two factors, hygiene and motivators. kellogg offers access to fitness centers, free employee health checks and fitness assessment done by professional healthcare specialist.
Explains that kellogg uses many motivational tools to keep employees happy and loyal. they provide monetary reward system, childcare, communication, flexible hours, and much more to their employees.
Click here to unlock this and over one million essays
Uris Hall Dairy Kitchen Case Study
The early days of Uris Hall's dormitory kitchen were characterized by excellent food and a content, tight-knit staff. The employees' feelings of satisfaction and utmost commitment to their jobs are best explained using Herzberg's Motivator-Hygiene Model. This motivation theory relies on the assumption that satisfaction and dissatisfaction in the workplace are independent of each other, and a different set of factors is responsible for causing each emotion. One motivating factor is the employees' sense of achievement in their work. The case stresses that the eleven women who worked in the kitchen felt a consistent sense of pride in their labor; they went to great lengths to ensure superior quality
Positive Effects of Workplace Reward Systems in Carol Patton's article, Rewarding Best Behavior
In a business or a workplace, it is essential for the organization, which consists of the employers, the managers, and their employees, to work towards reward programs within the human resources in order to create a healthy and cordial work environment and most importantly, to efficiently achieve business' goals. In Carol Patton's (2013) article, Rewarding Best Behaviors, she explains the importance of several companies that are beginning to recognize their employees, not just for the end-results, but for reflecting good behaviors towards the business' values, such as demonstrating creativity on certain projects, problem solving towards certain issues, and also collaborating with fellow co-workers. Patton stresses that these reward programs could help suffice the overall being of a company as long as the rewarded behaviors correlate with the corporate strategy. Patton expresses that some things human resources must comprehend include "how its company creates success, what drives its business strategy and what behaviors are needed from employees to achieve that success" (Patton, 2013 para. 15). Moreover, the employee would be reflected as a role model for others and perhaps influence them to demonstrate comparable behaviors.
The Container Store Case Study
There is a factor that drives employee success by just being a part of such a great rewarding atmosphere, and for that they would be intrinsically motivated. TCS takes the time to acknowledge employees special accomplishments and successes. The extrinsic motivation factor comes in with the pay grades, employees are always looking to increase their wage benefits and move to the next step in their career- this can be a huge factor in motivation for employees, seeking that next step. Both intrinsic and extentrisc motivation can influence employees behavior to achieving
Taylorism and Work Place Efficiency
Taylorism is a system that was designed in the late 19th century, not only to maximise managerial control, but to also expand the levels of efficiency throughout workplaces. With this being said, productivity levels increased and fair wage distribution was the main result. However, with other, more recent theories and systems, such as Maslow and Herzburg's theories, these helped to focus on the satisfaction and motivation of the workers rather than the concern of managerial control and empowerment. Fredrick W. Taylor ended up developing 4 main principles to help increase the work efficiency and productivity in workplaces; these will be discussed later on. Other theories relating to this include, Fayol, Follett, Management Science Theory as well as Organisational-Environmental Theory. All theories listed have an influence on the way businesses work effectively and put their skills to action. This essay will highlight how Taylorism was designed to maximise managerial control and increase productivity, furthermore, showing how more recent theories were developed to focus on empowering employees and to extend the use of organisational resources.
SASS Institute
According to Herzberg's two factor motivation theory, there are two types of motivating factors the first being hygiene factors. It is undeniable to say that CEO Jim Goodnight provides his staff with adequate accommodations at the work place. With the presence of benefits such as top of the line health care, flexible schedules, onsite childcare and much more, the level of dissatisfaction amongst SASS employees is limited. The ability to make your own schedu...
Cereal Case Study
Wheaties is a wheat and bran mixture baked into flakes. It was introduced by General Mills (then Washburn Crosby Company) in 1924 as a wholesome breakfast cereal. Wheaties was invented accidently while simmering bran gruel, which spilled hot stove and dried into flakes. This happy accident took place in 1922 and world's favorite breakfast cereal food was born. Initially the cereal was named Washburn's Gold Medal Whole Wheat Flakes. Later, the company changed its name to Wheaties.
Reward is a Reinforcer for Employees and Students
Intrinsic rewards are not patterned financial rewards are associated with the requirement for employees to achieve greater success , recognition, a sense of responsibility , influence and development of other individuals. The requirements of the above is a strong motivator and contrast to the one . Each employee has different needs and desires . Rate a tremendous appreciation and gratitude is enough to inspire us all because of the appreciation of the value of giving someone touches his soul and give vigor to keep trying. Appreciate or appreciated regardless of age or where only a thousand meanings. Skinner ( 1969 ) reveals that the reward is a reinforcer . Reinforcing Here the meaning is interrelated aspects to the values that influence an individual's needs . However , Wether states that reward is what an individual received in return for a given job . It is the responsibility of an organization or institution to provide compensation and benefits to employees or students commensurate with a workforce that has been poured . The importance of rewards and benefits are indeed undeniable. If the employee or student is not satisfied with the compensation and benefits provided , then this will result in the existence of such problems as absenteeism , job rotation rate employing high , declining productivity and not serious in doing work .
Kellogg's Ethics
The K Values™ that are practiced company wide from high management, to factory labor workers, are the manual for Kellogg's business practices. These core values include integrity, accountability, passion, humility, simplicity, and results. The first value, integrity, refers to a strong commitment to ethics, having respect for diversity, and speaking positively of coworkers even when they are not around. Accountability puts an end to people diverting blame. If people are accountable for their actions, results become the primary focus. Passion is one of the values, and is practiced by employees having pride in their brand, as well as passion to continually improve and innovate. Humility is a very important value in that it stresses the importance of admitting to mist...
Analysis Of Kellogg's
Kellogg's is an American multinational food manufacturing company headquartered in Battle Creek, Michigan, and United States. Kellogg's produces cereal and convenience foods, including cookies, crackers, toaster pastries, cereal bars, fruit-flavored snacks, frozen waffles, and vegetarian foods. The company's brands include Froot Loops, Apple Jacks, Corn Flakes, Frosted Flakes, Rice Krispies, Special K, Cocoa Krispies, Keebler, Pringles, Pop-Tarts, Kashi, Cheez-It, Eggo, Nutri-Grain, Morningstar Farms, and many more. Also, Kellogg's stated purpose is "Nourishing families so they can flourish and thrive."
Identify messages that you have seen or heard from several companies. Are the companies being consistent with their messages across the markets they are targeting?
Frederick Taylor's Theory Of Scientific Management Essay
Over the years, four theories became influential in understanding today's organizations. Beginning in the early 20th century, Frederick W. Taylor was incidental in analyzing organizational structure for the purpose of improving efficiency. Taylor's Theory of Scientific Management used science as a basis for evaluating production to maximize output. Employee motivation was based on the idea that as an "Economic Man," or individual acting in his or her rational best interest based on
Global Leader of Hospitality: Hilton Hotels and Resorts
...r investigate what sort of rewards or fringes would their employee's desire compared to the old method of monetary incentives for the beneficial for the company".
Organizational Behaviour Case Study
According to Herzberg, the hygiene factors cannot be regarded as motivators, but, note that motivational factors produce positive satisfaction. These factors are integral to work and motivate the employees for superior performance. These factors are known as satisfiers and are also involved in performing the job.
Frederick Herzberg Motivation Theory
As with any theory, the motivator-hygiene theory has its share of criticisms. Among them is the lack of consideration for individual differences. Herzberg's theory only takes into account internal organizational factors and does not consider personal attitudes and beliefs of one's work. Moreover, the two-factor theory assumes that high job satisfaction equates to performance at work. This, however, does not hold true in many situations.(insert example) A highly satisfied, content, and happy worker is not necessarily the hardest worker in an organization.
Motivation In The Workplace Essay
Of the numerous speculations of work motivation, Herzberg's (1998) motivator hygiene theory has been a standout amongst the most persuasive in late decades. Essentially, the hypothesis isolates propelling variables into two classifications: Motivator factors, which have a remark with the work itself, and Hygiene factors, which have a remark with the encompassing
More about Kellogg Case Study
Related topics.
Maslow's hierarchy of needs
Skip to primary navigation
Skip to main content
How Did She Get There? Our research paper is out now!
Read our study to find out the five key patterns that women leaders have in common which have led to their success.
Experts in organisational transformation & leadership development
How Kellogg's boosted its top talent pipeline
Kellogg's Power to Lead - a blended learning journey
Challenge: To support employees into senior leadership positions, improve retention rates and increase employee motivation.
Solution: A blended learning journey over six months, including immersive residential workshops, a strategic business challenge with external immersions, group learning pods and executive coaching.
Impact: Programme now in its sixth year, with an average 4.9/5 satisfaction score by participants for the last two years in a row. Recruitment costs have decreased by 47% since 2013 and 35% of alumni now in global, AMEA Leadership Team or Regional Leadership Team roles.
To read the full details, see below.
The challenge
Kellogg's started business over 100 years ago and has become a household-name, with brands including Corn Flakes, Special K and Rice Krispies. Its products are manufactured and marketed in over 180 countries and it is featured in the Fortune 500.
In 2013, Kellogg's identified that there was an opportunity to strengthen its top talent pipeline, with only 30% of senior leaders coming from within the organisation, high recruitment costs and low retention rates.
Our solution
The solution was Kellogg's Power to Lead (KPL), a transformative leadership development programme for talent at middle – senior management levels, across the Asia, Middle East and Africa (AMEA) region.
The bespoke programme has three main objectives:
Talent development: develop future leaders at an accelerated pace, to win at challenges arising from growth, change and expansion in the business
Talent engagement and retention: engage and retain key talent to create a robust talent pipeline for succession planning
Business problem solving: launch a breakthrough business and leadership experiential programme, targeted at high potential leaders, grounded in Kellogg's reality
KPL is a six-month blended learning journey, with diagnostic and 360-assessments, two residential workshops, a strategic business challenge with external immersions (such as field visits to other companies, government agencies, start-ups or retail stores), 1:1 leadership coaching and group learning pods.
The programme is completely co-created . Over the years, we have worked with Kellogg's to identify their needs at each transition point, map their desired outcomes and connect these to their organisational culture and values. Capability has been developed in-house too, as the programme is co-facilitated by both Kellogg's and BRIDGE.
Buy-in from top management and line of business managers was extremely strong since the conception of KPL, as they form an integral part of the programme. The leadership team, including the AMEA Head, act as Sponsors and Subject Matter Experts, providing the participants with strategic challenges for which they must develop solutions and strategies in smaller project groups. This forms a journey within KPL, with pre-work, immersions into the project context, conducting interviews with external experts to gain new perspectives, and design thinking workshops. The programme concludes with a 'Shark Tank' format with each project group presenting their business solution to Kellogg's AMEA leadership and seeking investment in their idea to implement it on a wider scale.
The business projects submitted by the Sponsors are live business challenges, meaning KPL is grounded in the company's reality and produces quality, business-centric outcomes. Many of these have been implemented at Kellogg's, a key success metric for KPL.
What was the impact?
The programme has had a transformational effect on Kellogg's AMEA region. It is consistently oversubscribed and has become an integral part of the company's strategy and culture.
Graduate feedback scores on their overall evaluation of the programme and its ability to help participants perform better are consistently above 4 out of 5, with the last two surveys receiving an average of 4.9 out of 5. Recruitment costs have decreased by 47%, and 35% of alumni are now in global, AMEA Leadership Team or Regional Leadership Team roles.
"KPL" is now sometimes used, somewhat mistakenly in wider Kellogg's, to mean any leadership development programme. The HR team often hears people requesting "a KPL for my business unit"! This is testament to the brand name that KPL has become. Since the inception of KPL, Global Engagement Survey Scores at middle and senior management levels have increased. Scores on aspects such as 'meaningful work' and 'recognition and reward' have increased by 11% and 23%, respectively.
Testimonials
"This will be the foundation of our business growth in the years to come" Amit Banati, President, AMEA (2018) "A true breakthrough and amongst the best leader ship programmes I have seen in my career." Ankush Raisinghani, Vice President HR, AMEA "I get a huge joy watching leaders develop, not just as a professional, but as a person, a husband, wife, mother, father, brother… KPL makes you a better human being." Gathoni Wang'ombe, HR Director, Organisational Development, AMEA "I was able to find a voice I had yet to unlock, and self-belief that needed to be explored. I valued the time I spent with my coach, and with my project team, and the extended connections I have made across the AMEA business, whom I still reach out to, to this day." KPL Participant "I've developed a clear sense of purpose and I feel that I am much more self-aware of my impact on others. Overall, I think I am a better leader, both in and outside of work." KPL Participant
Get in touch
We are truly global. Please select your territory below and get in touch with your local BRIDGE office
Further case studies
Growing faster than you can keep up: how a rapidly growing business managed to deliver more projects on time and in full, how a leadership team unlocked real value in one of the most controversial takeovers in uk corporate history, how hsbc's channel islands exco led together to deliver remarkable results.
The Experience
Inclusion and Belonging
Global Opportunities
Career Impact
History & Legacy
Convocation Ceremony
Degree Programs
Full-Time MBA
Evening & Weekend MBA
Executive MBA
Master in Management
Certificate Program for Undergraduates
Which Program is Right for Me?
Academic Calendars
Executive Education
Online Programs
Programs for Individuals
Nonprofit Programs
Programs for Groups
The Kellogg Advantage
Contact Executive Education
Request a Brochure
Find a Program
News + Stories
Alumni Network
Applying to Kellogg
Career Journeys
Global Impact
Inclusion & Belonging
Student Stories
Kellogg Magazine
Kellogg Insight
See All News + Stories
Academics + Research
Faculty Directory
Academic Departments
Research Centers
Research + Books
Case Studies
Faculty Recruiting
Faculty Teaching Awards
Data Analytics
Entrepreneurship
Family Business
Leadership & Organizations
Social Impact
Full-Time MBA Admissions
Evening & Weekend MBA Admissions
Executive MBA Admissions
Master in Management Admissions
PhD / Doctoral Admissions
Undergraduate Certificate Admissions
Admissions Events
Financial Aid Office
Log into my account portal
Companies + Recruiters
Career Development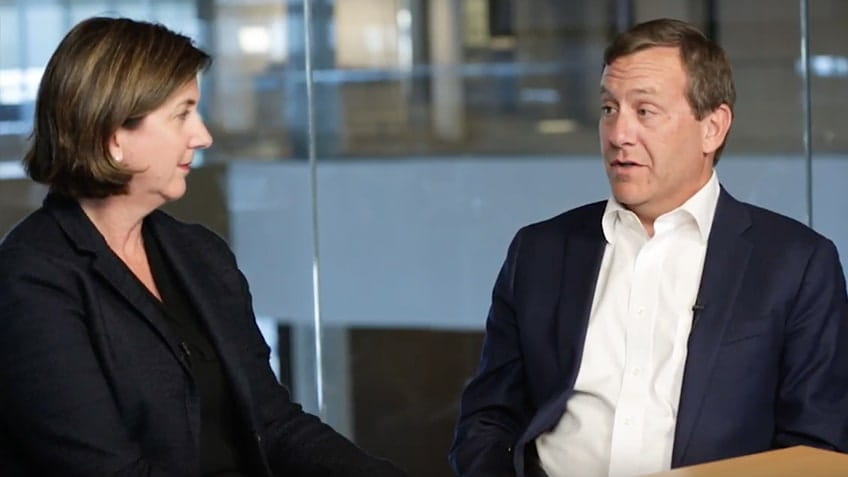 Owning Your Career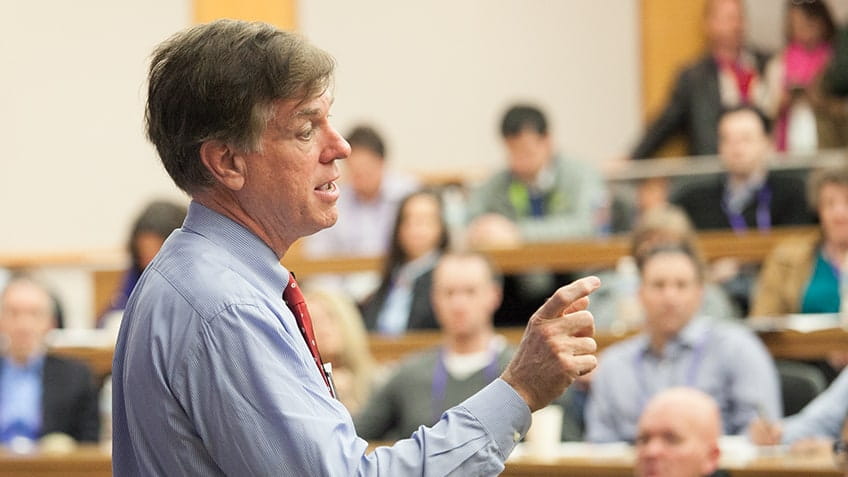 Career Agility
Kellogg Job Board
Search the Kellogg Job Board
Hire Kellogg
Manage Your Career
Alumni career & professional development provides all the resources you need to excel in your career, featured resources.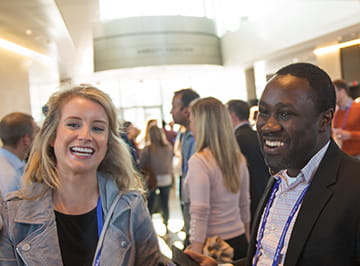 Connect With Alumni at Events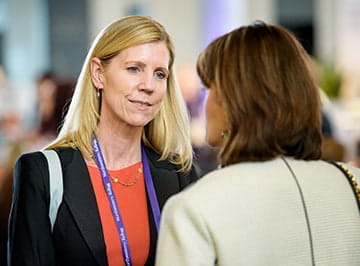 Receive Personalized Career Advice
CMC Library
Articles Filters
Career Transitions
Losing a Job
Navigating a Job Search
Work & Life
Flexible & Part-Time Arrangements
Independent Careers
Board Membership
International Careers
Defining your Career Vision
Leveraging LinkedIn
Executive Recruiters
Resumes & Cover Letters
Interviewing & Negotiating
US Work Authorization
Starting Out
Changing Careers
Success on the Job
Career Breaks
Retirement & Encore Careers
Brochure or Handout
Presentation
Research Guide
Resume Sample
Podcast: 3, 2, 1, iRelaunch
Intro to career re-entry, cover letter tips, intro to executive recruiters, immigration attorneys research guide.
847.467.5551
View all news
View alumni events