New posts weekly.
Feb 13 PRESENTING AND ACCEPTING AWARDS
Presenting an award requires the same discipline as introducing a speaker: you have to remember that you are not the main feature on the program; you have to keep your remarks to a minimum (no jokes; no editorializing); you must stick to your script or notes-- and you should always use a script or notes.
Following is a foolproof set of rules for presenting an award.
If you haven't already been introduced, tell the audience who you are and why you are there
Give a brief history of the award
Outline the criteria that have to be met in order to receive the award
Briefly outline how the recipient met the criteria, being careful to avoid exaggeration
Even if the audience already knows who the winner is, don't mention the recipient's name until the very end, and pause for a beat or two before announcing it with lots of excitement in your voice
Enthusiastically start the applause
If the recipient doesn't know what to do after his or her name is announced, issue a clear invitation to join you at the lectern.
All of the above should be carried off in a sincere, businesslike manner with no smart aleck remarks.
Here is an example of a perfectly appropriate award presentation speech.
"Good evening ladies and gentlemen. My name is Wendy Russell and it's my honour, as Chair of the Selection Committee, to present this year's Harry Carmichael Memorial Award. The Harry Carmichael Memorial Award was inaugurated in 1985 in memory of the late Harry Carmichael, who was an outstanding athlete and citizen of our city. The recipient of the Harry Carmichael Award must have demonstrated, over a significant period of time, dedication to the promotion of athletics in our city, combined with a strong sense of civic and family duty. It's been said of this year's winner that he has for some time, and continues to, put his whole heart and soul into his community, his sports and his family. He's a past president of the Kiwanis Club. He's a member of City Council. In his younger days he played baseball and football at the High School, College, and State levels. He's coached kids' football and baseball for the past twenty years. He and his wife have raised four outstanding children. Ladies and gentlemen please acknowledge this year's Harry Carmichael Memorial Award winner…………Mr. Hank Dalton!"
If Hank remains frozen in his chair, you should say something like, "O.K. Hank, come on up here and receive this honor that you so richly deserve!"
When Hank arrives at the lectern, congratulate him, give him his award, and ask him if he'd like to say a few words.
When you're finished, go and sit down.
If you've ever watched an award show you are aware that acceptance speeches represent another wonderful opportunity to make a bad impression on an audience. This needn't be the case at all. A little thought beforehand, some preparation, and some rehearsal will ensure success.
The thought beforehand should consist of two things: deciding who you will include in your list of people to thank, and what you intend to do with the award. Be absolutely ruthless when deciding who to thank, including only those who played a truly important role in your achievement. If you include people who were only marginally involved you diminish the importance of the role played by those with whom you could not have done without.
Just as with any other speech, you need to write out and rehearse your acceptance speech in order to get it into the appropriate form and length. With the exception of a list of the names of the people you're going to thank, you probably don't need to have any notes at the lectern; but if you'll be more comfortable having a script or notes, by all means do so. You should write out the names of those you're going to thank, even if there are only two.
Rehearse your acceptance speech out loud at least two or three times, and continue to go over it in your mind whenever you get a chance, such as in the shower, waiting for an elevator, or stuck in traffic.
Any time you're attending an event where there is even the remotest chance that you might receive an honor, have something prepared, at least in your mind.
Here is a can't-fail formula for an effective acceptance speech.
Thank the sponsoring organization for whatever it is you're receiving (certificate, gift, trophy, plaque or whatever) and acknowledge how you feel about it
Briefly thank anyone who played an important role in your reaching the particular achievement
Tell the audience what you intend to do with the award or gift, such as, "This will occupy a place of honour on the fireplace in my den"
Close with another simple, general "thank you"
Here is an example of an appropriate speech of acceptance:
"I sincerely thank the Financial Times for nominating me, and The Press Club for honoring me with this National Business Writing Award. Believe me, ladies and gentlemen, it is a very proud recipient who is standing here before you. I especially want to thank my writing mentor, Dave Scott, whose gentle wisdom and great wit have been instrumental in encouraging me and improving my writing. I also thank my partners who, without complaint, have allowed me the time to indulge in what, for an international accounting firm, is truly a sideline. This certificate will always have a place of honor on my wall. Thank you again."
(This column is based on my book The Elements of Great Public Speaking. )
Feb 27 IMPROMPTU SPEAKING
Feb 6 more than talent required.
Advertising
Applications
Assessments
Certificates
Announcement
Invitations
Newsletters
Questionnaires
Food & Beverages
Recruitment
Marketing Examples
Transportation
16+ Award Speech Examples in PDF
Award Acceptance Speech Sample
Award Acceptance Speech
Mandela Award Recipient Speech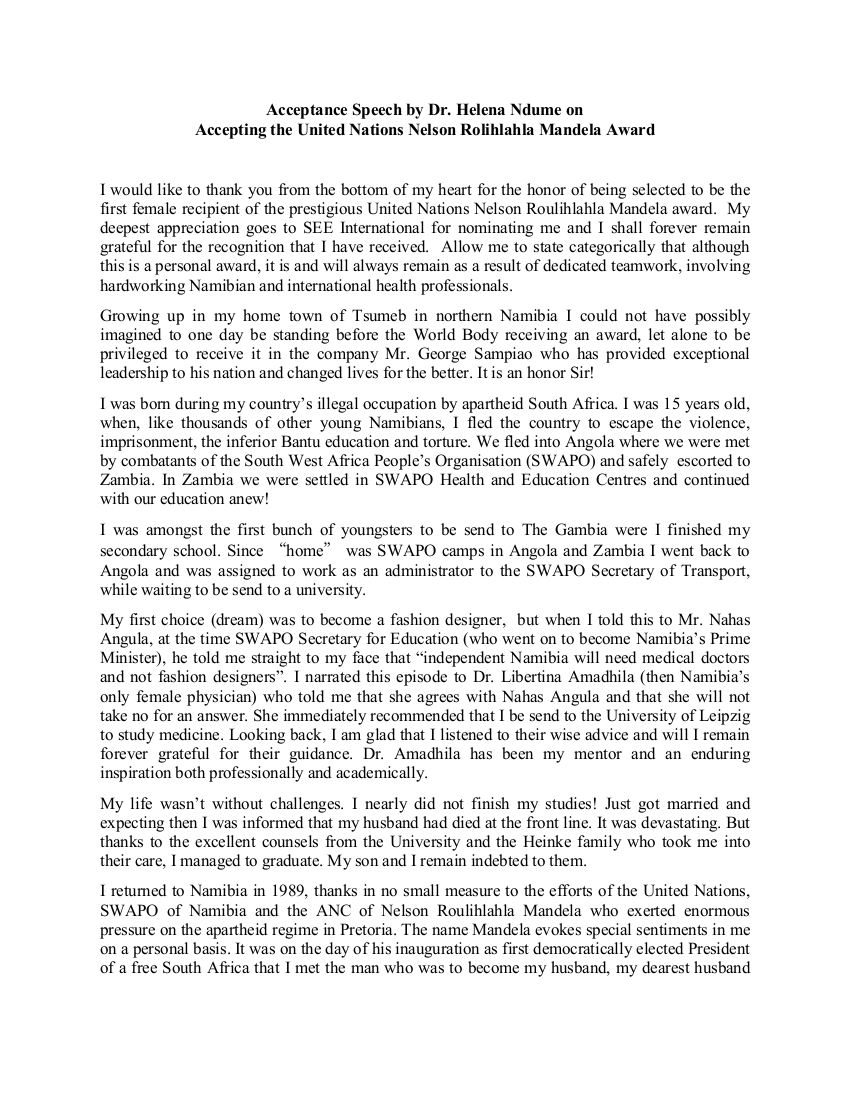 Wilder Award Acceptance Speech
Steps on Writing for Your Award Presentation Speech
1. the introduction, 2. the body of the speech, 3. the conclusion of the speech, award acceptance speeches, education award acceptance speech.
Service Award Acceptance Speech
Career Award Acceptance Speech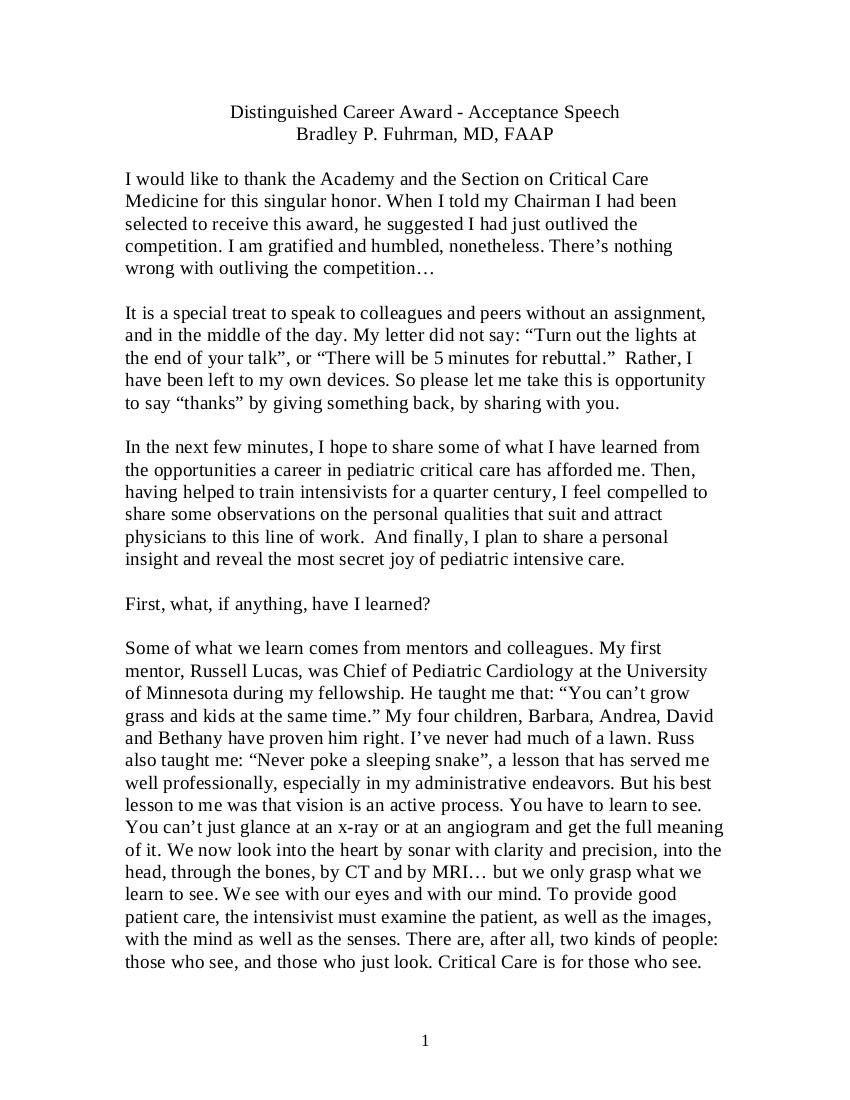 Award Presentation Speeches
Sample award presentation speech.
Ceremony Award Presentation Speech
Awards Ceremony Presentation Speech
Enginerring Heritage Award Presentation Speech
Prize Presentation Speech
What to Keep in Mind When Writing for Your Award Acceptance Speech
1. list down the people you have to give thanks, 2. reminisce your struggles and mini-victories before achieving the award, 3.  read other award acceptance speeches for inspiration, high school science award presentation speech.
Fund Awards Presentation Speech
Presentation Speech and Script for Emcee
Principal's Presentation of Award Speech to Graduates
Presentation of Award Speech to Parent and Learners
Tips for Delivering Your Award Acceptance Speech
More design, 4+ presentation speech examples, samples, how to conclude a speech, 23+ speech examples in pdf, 6+ speech outline examples, samples, how to start a speech, 8+ graduation speech examples, samples, 7+ retirement speech examples, samples, 7+ valedictorian speech examples, samples, 7+ motivational speech examples samples.

Related Articles
id; ?>)" rel="noopener" role="button" tabindex="0" aria-label="postclick">6+ Appreciation Speech Examples, Samples
id; ?>)" rel="noopener" role="button" tabindex="0" aria-label="postclick">5+ Introduction Speech Examples, Samples

Want to create or adapt books like this? Learn more about how Pressbooks supports open publishing practices.
30 Award Speech: And the Winner is…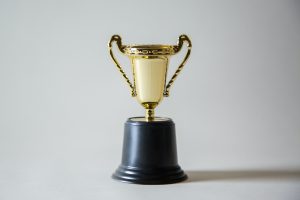 People in leadership have the privilege of recognizing the achievement of others by giving them awards.  This is an important moment, and you want to help make it special. In this chapter, I will teach you the five-step process on how to give an award, I will share with you practical things to think about in terms of setup and execution, and finally, I will share with you ways to elevate this speech to a professional level.
Ceremonial Speaking Wheel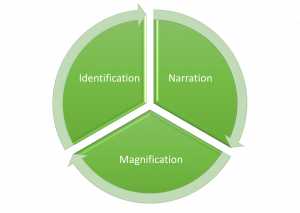 All ceremonial speeches should include the trio –narration, magnification, and identification.
Identification
You are not talking to an audience; you are sharing with an audience. You are celebrating with them and collectively celebrating shared values and shared appreciation for their accomplishments. Saying "we" are here to honor the recipient and reminding the audience of shared values helps the audience to be a part of the process.
The use of story helps the audience to be drawn in and want to listen. The narration can be about the organization, how the award was formed, or about the person receiving the award. It is better to tell a story of a complex problem they solved instead of saying "they are a good problem solver."
Magnification
Take a trait of the individual and magnify it. I'm not talking about superfluous embellishment; I'm talking about honest elaboration. If they discovered an accounting mistake, talk about the difficulty of noticing such a mistake, and talk about the financial impact on the group because the correction was made. In short, find heroism in events where others might not notice. Magnification means finding the extraordinary which is often hidden:  loyalty, work ethic, going the extra mile, and standing up under adversity. Let us truly see the person's accomplishments with a bright spotlight, not just a little candlelight.
Now you know of the key elements that should be in your speech, let's talk about the specific five-step structure of an award speech.
Five-Step Award Process
Greet the audience.
Welcome the audience to the event. Thank them for attending and address any special guests or sponsors.
Describe the Award
Open your speech with a greeting and then describe the award. Tell about the organization that is giving the award and why this award was created. Who founded this award? What's the story behind the award? What makes this award unique?  Describe the criteria for selecting a winner. Who decides? What are the criteria?
Tell Why They Deserved the Award
Describe the attributes of the person who will be receiving the award.  If possible, tell a story about the person. The more details, the better. People who come to awards ceremonies like to be inspired and they like to feel included. The more you can make everyone feel like they are part of something special, the better your speech will be. This is the most important part of the award. Make the recipient feel special by telling stories of their achievements and calling out specific highlights of their achievements.
If there are multiple recipients for the same award, for example, awards for everyone who completed upper-level training, you can highlight the task they had to do to receive the recognition. You can tell a story about one part of the training that will be familiar to those who completed it.
Present the Award
Announce the person's name who will be receiving the award.  Consider writing yourself a note on how to pronounce the name.  Find out in advance their preferred name and if you should use an honorific. As they approach to claim the award, be sure that they know where they are supposed to stand. If you didn't tell them before the presentation, you should indicate in some way where they should go and what they should do. Do they stand beside you or somewhere else? Will there be a handshake? Do they hold the award? Do they grab the award and go or do they stay while you talk about them? This is their moment, and you don't want to make them feel awkward because they don't know what they are supposed to do.
Present the award to them with a handshake and a smile. Be sure to pause so the photographers can take a picture.
Wish Them Well
While they are still upfront, give a statement that wishes them well. This is done most effectively when it is connected to the theme of the award. If it is a sales award, make reference to sales, if it is a teaching award, make reference to teaching, if it is an academic award, make reference to how they will use their academics.
Practical Mechanics
You have your speech written and you are setting up the room where you will give the award. It is time to think of some very practical things like the location of the award, the location of the handshake, and the location of the photographer.
Location of the Award
Where are you going to set the award?  If there are multiple awards, you will likely need to set up a table and have someone help pass out the awards.  Before the event, you should have someone pretend to get an award to help you figure out any potential issues.
Location of the Handshake
Where are you going to do the handshake? When they come up and receive the award, are you going to shake their hand and give them the award or will another distinguished leader give the award and the handshake? If you are standing behind the podium, it is hard to shake hands and get a good photo, so it will be important that you step in front of the podium or off to the side for the handshake.
Location of the Photographer
Where are you going to have the photographer stand? In high-profile awards, there may be a professional photographer who requires a special setup. Always be mindful of where they will be located and make sure they don't block the view from the other guests. In addition, most people will have family, friends, colleagues in the audience who will want a picture. Make sure you have an aisle clear, so photo takers have a clear view. Write yourself a note to pause and let the pictures be taken.
Handshake Matters
Shake with the right hand.
Hand the award with the left hand.
The award or certificate goes on top.
Pause, smile, and face the camera.
Handshake tips.  When people get nervous, their hands may get sweaty. Keep a tissue in your pocket to wipe your hand on just in case. When you go in to shake someone's hand open your hand wide and go in for the web of skin between the thumb and pointer finger. A typical handshake is two to three pumps, but an award handshake is typically two pumps and a long pause while pictures are being taken.
Taking it to the Next Level
To elevate the quality of your speech, add advanced language devices sometimes called colorful language. Let's talk about the three main types that can make you sound like a speech professional–Theme, alliteration, and parallel construction.
More on using colorful language in a speech. 
Alliteration: Repeat the same sound three times
Jake is polished, practical, and professional
LaShay's got grit and goes after things that impact
Parallel Construction: Repeat the same phrase at least three times.
Passionate about students…
Passionate about learning…
Passionate about teaching…
Theme: Pick a theme that fits the person and the award
Accounting is his life.
He can multiply his impact.
The bottom line is…
When you look at his character, it all adds up.
Remember, your award speech is not about you– it is about the recipient and people who care about them. It is about creating a celebratory atmosphere where the audience and the recipient can feel good.  Doing the work it takes to write the speech well will make a big difference. The joy you will feel from making someone else feel special will be its own reward.
Key Takeaways
Remember this!
The more details about why the person deserves this award the better.
Include identification, narration, and magnification.
Practice your handshake and how to hand the award to the recipient.
Tell them what the award is, tell them why they deserve the award, give them the award, wish them well.
Media Attributions
Award trophy © Giorgio Trovato is licensed under a CC BY (Attribution) license
Colorful language wheel © Lynn Meade is licensed under a CC0 (Creative Commons Zero) license
Award Chart © Lynn Meade is licensed under a CC0 (Creative Commons Zero) license
Advanced Public Speaking Copyright © 2021 by Lynn Meade is licensed under a Creative Commons Attribution-NonCommercial 4.0 International License , except where otherwise noted.
Share This Book
Module 11: Speaking to Entertain and for Special Occasions
Award and acceptance speeches, learning objectives.
Define the characteristics of award speech.
Identify characteristics of an acceptance speech.
Presenting an Award
In an award speech, a speaker or emcee introduces an award and the winner. The introduction is meant to build excitement, and often the winner is not known until just before the award is to be presented.
Introduce yourself and thank the group or organization asking you to speak. Then name the award and explain briefly about the award you are presenting. Be sure to include the scope of the award, be it local, regional, national, or international.
Next explain what the winner accomplished to win this award. Did they write a paper or did they lead for a cause? Did they grow the largest pumpkin, finish first in a marathon, or bring community groups together to fight for justice? Your job is to present the facts and summarize the story behind their story.
Lastly, if there are other people in attendance who were competing with the winner, make sure to acknowledge them in the time you were allotted. Be sure to finish with the actual award presentation to the person or team, raising your voice and starting the applause after inviting them to receive their award.
Accepting an Award
An acceptance speech often follows an award speech and is given by the winner of the award.
An acceptance speech, like any other speech, should be prepared in advance. Thanking the givers of your award is your first order of business. State how much and why you are grateful for this honor, and if possible, name the people in the organization individually.
Then thank and give credit to those who helped you achieve the award including family, friends, mentors, and others who supported you in this endeavor. Include their names, their roles, and how their combined efforts made it possible for you to receive this honor. If you can't name all the individuals, name the groups as time will allow.
Briefly share what the honor of the award means to you, and be generous with your praise and your gratitude toward your colleagues and the organizations involved. Smile and carefully look for directions on leaving the stage.
To Watch: Berta Cáceres, Goldman Prize acceptance speech
Environmental and indigenous-rights activist Berta Cáceres, co-founder of the Council of Popular and Indigenous Organizations of Honduras (COPINH), won the Goldman Prize for grassroots environmental activism is 2015 after organizing the Lenca people of Honduras to force the world's largest dam builder to pull out of the Agua Zarca Dam project on the Río Gualcarque. Tragically, Cáceres was assassinated the following year.
You can view the transcript for "Berta Caceres acceptance speech, 2015 Goldman Prize ceremony" here (opens in new window) .
What to watch for:
In the case of winning an award for a social cause (in this case, environmental activism), it is common to focus on the severity of the problem at hand—that is, to shift the focus from yourself to the problem you are fighting against. Note how Cáceres begins by framing the cause within the belief system and worldview of the Lenca people. She then explains the mission of the organization she helped to found. Next she turns to her call to action: "¡Despertemos¡ ¡Despertemos Humanidad¡ Ya no hay tiempo." (Let us wake up! Let us wake up, humanity! We're out of time.) The ending of her speech reminds us that gratitude and humility are the most important elements of an acceptance speech. If thanks aren't in line with the gravity of the topic, a dedication can serve a similar purpose: "Dedico este premio a todas las rebeldías, a mi madre, al Pueblo Lenca, a Río Blanco y a las y los mártires por la defensa de los bienes naturales." (I dedicate this award to all the rebels, to my mother, to the Lenca People, to the Río Blanco, and to all the martyrs who gave their lives in the struggle to defend our natural resources.)
Berta Caceres acceptance speech, 2015 Goldman Prize ceremony. Provided by : Goldman Environmental Prize. Located at : https://youtu.be/AR1kwx8b0ms . License : Other . License Terms : Standard YouTube License
Award and Acceptance Speeches. Authored by : Patricia Atkinson with Lumen Learning. License : CC BY: Attribution
My Speech Class
Public Speaking Tips & Speech Topics
Award Presentation Speech
Jim Peterson has over 20 years experience on speech writing. He wrote over 300 free speech topic ideas and how-to guides for any kind of public speaking and speech writing assignments at My Speech Class.
Presentation Speech Topics For Award Ceremonies
Presentation speech template including eleven speech topics for presenting an award, prize or gift to a happy recipient leading to a brief photo opportunity in the end. Bear in mind that you have to be short and sweet epitomizing. Each of the public speaking speech topics take two or three sentences maximally. The layout in this tutorial helps an enchanted public speaker to set up a good and aesthetically ceremonial award presentation.
The first remark you have to make is a commenting to the occasion. Refer why you are here together, refresh their memories a bit by stipulating why this is such a special day. Enforce the power of the delightful purpose of this meeting, and the happy recipient.
Explain in your presentation speech what the award represents. Be brief, since the audience has read the invitation and publicity material. Describe these underlying elemental public speaking power factors:
Describe the organization you are representing. Tell why you are privileged to present. Make your speech personal, offer personal thoughts, experiences and feelings.
Praise the recipient. Present outstanding contributions, achievements or records that are relevant. Adapt them to the goals and meaning of the ceremonial special occasion .
Explain why the contributions are outstanding or unique. What offers did it take the winner? Refer to special qualifications and to similarities with other recipients.
Again: keep it short – 3 minutes for your award speech will do most of the time. Although it even can be somewhat shorter.
Mention the reasons for choosing her or him as recipient. Link the contributions to the meaning of the honor.
Make a concluding characterization by telling a compelling story or anecdote in the presentation speech text.
Ask if the receiver will come forward and declare her or him the winner.
Link the previous speech topics to what the prize gift stands for. Tip: read the inscription out loud and show the golden medal, the engraved plaque, the recognition trophy cup, or the certificate words.
At the end of your address congratulate her or him.
Hand over the award, prize, diploma, certificate or gift card.
Shake hands with the person or group being honored. Schedule a brief photo opportunity and smile to the camera! After the ceremony you could allow a small interview to invited journalists.
Finally, of course give the winner the opportunity to speak after your award presentation speech address. And start clapping your hands to express your honest approval after she or he has completed the thank you phrases.
Keep smiling all the time.
Epideictic Speech [Topics and Examples]
Birthday Speech [From Celebrant or For a Guest]
Leave a Comment
I accept the Privacy Policy
Reach out to us for sponsorship opportunities
Vivamus integer non suscipit taciti mus etiam at primis tempor sagittis euismod libero facilisi.
© 2023 My Speech Class
Writing: Get your essay and assignment written from scratch by PhD expert
Rewriting: Paraphrase or rewrite your friend's essay with similar meaning at reduced cost
Editing: Proofread your work by experts and improve grade at Lowest cost
Enter phone no. to receive critical updates and urgent messages !
Error goes here
Please upload all relevant files for quick & complete assistance.
New User? Start Here
Award Presentation Speech Topics
Find the best award presentation speech help from top experts.

Award Presentation Speech
An award ceremony needs a good speech for the award presentation as well which would help the audience in understanding who is getting the award and under which category. An award presentation speech is very different from other kinds of speeches because in this case the person is supposed to talk about others who are achievers in their respective fields.
It is important that the speaker keeps the speech precise and to the point. Elaborate speeches are of no use especially while presenting the award because there are supposedly a number of categories that need to be announced. This paper will talk about how to write an effective award presentation speech in detail.
It is however important to be crafty and smart with the speech. We, at MyAssignmentHelp.com , are always working forward to improve the experience of the students who ask for Award presentation speech help. Our subject matter experts have been selected after a stringent academic writing process only to address the complicated areas of Award presentation speech.
Connect Now
Award Presentation Speech Template
The person delivering the award ceremony speech should remember that their tone needs to be enthusiastic and enchanting at the same time to keep the audience hooked and focussed. In case of failure to do so, the audience might actually walk away. The award presentation speech should begin with talking about the event first.
The speaker should take the opportunity to talk about why everybody is present there in the first place. He or she should brush up on the memory of the audience a little bit and talk about why the ceremony is important for all the people who are present there. This should be done in a way that the audience feel energized and this can be done only if the speaker himself or herself is enthusiastic about the whole thing.
The speaker has to be delighted as well for others to feel the same way. Then as the speaker moves to their main purpose which is to present the award speech, they must talk about why the award is important and what will it represent. In other words, the speaker must talk about the act due to which the award is being presented. This should be done in simplistic language so that the audience can follow. The speaker must talk about what the award exactly symbolizes. An example could be the award for being the most environmentally friendly brand.
Enjoy Custom Speech Topic Assistance
Enjoy Custom Speech Topic AssistanceConsult with professional elocutionists to discover innovative topics
Trending Speech Topics
Looking for innovative speech topics?
Writer of The Month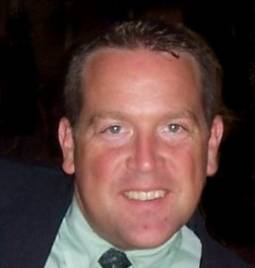 Houston Strickland
Renowned rhetorician with a stellar record
Research Proposal
Order a premium Research proposal and score your desired grades.
Editing & Proofreading
Enjoy 100% error-free speeches
Article Publication
Get your article published in an internationally renowned journal.
How do you give a speech after receiving an award?
The speaker can talk about the goal as well. The speaker can talk about the goal of the person receiving the award and how they have been successful in achieving the goal in their respective fields. This brings to the category of award. There can be several categories under which different people belong to the category of the award should be clearly mentioned like a student winning the award for excellent performance will fall under the academic's category.
The speaker can also talk about the history of giving away the award. In other words, the speaker must talk about how the award for a certain category came into being, that is, since which year and what was the purpose or thought that went behind the creation of the category and the award. The importance of the award and its symbolical representation can also be mentioned in this case. This would create a sense of honor among the audience for the person receiving the award.
Award Presentation Speech- Talk about Organization
The speaker should talk about the organization which is represented by them. The speaker must show gratitude for being there. They must talk about their relationship with the organization and why was the speaker given this opportunity to deliver the award in the first place. The speech should be taken to a personal level at this point. It is important that they share their experience with the organization behaviour and how they feel about the work that is done by them.
Offering some personal thoughts and insights would make the speech seem lively rather than feeling mechanical. While this speech is done for a mechanical job but that should not be reflected in the way the speaker begins to speak. It is important that the speaker is prompt and adaptive. They must change their tone and the way of presentation depending on the circumstances. They should praise the person receiving the awards. The praise could move beyond the normal greetings and wishes and could be more in-depth. The use of better words rather than the normal ones can make the speech seem more personal and persuasive rather than seeming more pretentious and mechanical. This is a good way to keep the audience hooked.
A mechanical speech might actually seem boring and the whole thing might seem disinteresting. The audience can sense disinterest from the way the speaker speaks so it is important to mean whatever praises the speaker showers. They must know what they are saying and should be in control of their words and their tone as well. It is good to talk about how difficult it is to get an award in that particular category. This might be safer in case the person receiving the award is not known to the speaker on a personal level. The speaker must explain to the audience why is the contribution within that particular category so important. They must talk about what did the person receiving the award do that they are getting the award in the first place. It is in the hands of the award presentation speaker to create importance with respect to the award and the category in which it belongs. The speaker for this reason should talk about the qualifications that are needed for getting that kind of award. They must also talk about the skills which help a person in being under the category of receiving the award.
Keep Award Presentation Speech Short
The tips mentioned above can help in creating a good speech but it is important to remember that all these must be fit within the allotted time period. An award presentation speech should not exceed three minutes. It is suggested to keep the speech within the time period and this is why all the aspects that are discussed above should be structured properly in a way that does not seem to be overlapping the other. A speech that is organized well can touch upon all the important topics without wasting most of the time and keeping the audience intact throughout.
If you have decided to take academic help from our essay assignment help experts, you are bound to score the best in the examination. Hire the academic writing service associated with the Award presentation speech from us. We guarantee top-class award presentation speech essay writing to the students.
Award presentation speech topics need not to be formal all the time. Award presentations can be conducted annually in classrooms, offices, and in other professional areas. Some of the most moving, yet interesting presentation speech topics are –
Celebrating the achievement of a team or a group
A brief speech honouring a senior colleague
Recognizing the feats of an innovative leader
Commending the role of an inspirational mentor
Appreciating the extra efforts by a single or group of dedicated employee
Acknowledging the donations from a charitable organisation
Recognizing and rewarding loyalty of valued customers
Celebrating a volunteer's service
Honouring a batch of distinguished alumnus
Recognising the on-job heroes in an organisation
Celebrating a student's Academic Success
Recognizing the young achievers in an organisation
Appreciating a community advocate
Honouring a local politician
Recognizing an outstanding and decorated teacher
Commending the ideas of a visionary entrepreneur
Celebrating the records of a world-class athlete
Praising the donation and philanthropy acts of a businessman
Recognizing the dedicated services of faithful service member
Recognizing the contributions of a retiring employee
Celebrating the role of a person who played Mentor to the team
Honouring the lifetime achievement of a loyal employee
Acknowledging the lifetime dedication of a staff
Celebrating the creativity and efficiency of a team
Recognizing a lifetime of service
Appreciating the leadership acumen of a mentor
Praising a lifetime of generosity of the CEO
Honouring employees who keeps workplace safe
Celebrating a lifetime of inspiration
Recognizing the lifelong contribution of an employee with Lifetime of Excellence
Honouring a respected Ex-Colleague
Appreciating the employees with zero absentees
The Role of Mentorship in Award Success
How awards motivate others to achieve
The impact of awards on career advancement
The significance of professional awards
Recognizing community excellence
The role of awards in achieving dreams
Acknowledging achievements in the arts
Celebrating Innovation and Creativity
Honouring contributions to education
Recognizing achievements in science and technology
Celebrating contributions to humanitarian causes
The impact of awards on Social Change
Acknowledging Academic Excellence
Honouring Perseverance and Commitment
The impact of awards on employee morale
Recognizing future leaders of the company
Celebrating Excellence in Sports
The Importance of Awards in Promoting Diversity
Honouring Achievements in the Military
Acknowledging Achievements in Business
The Impact of Awards on Cultural Exchange
Celebrating Achievements in Philanthropy
Honouring Achievements in Public Service
Recognizing Achievements in Environmental Protection
The Role of Awards in Promoting Positive Change
Appreciating Achievements in the Media
Honouring Achievements in Healthcare
Recognizing Achievements in the Legal Profession
Celebrating Achievements in the Government
The Impact of Awards on International Relations
This is a partial list. You can find many other topics on award presentation speech by contacting an expert from MyAssignmenthelp.com.
TO DOWNLOAD " Company Law Case Studies
The best expert top experts.
MS in Biology...
I am skilled to do research to find proper content for research papers, thesis and dissertation. I give only verified co...
I took a MBA degre...
Along with an in-depth knowledge in marketing I am also skilled in composing assignments especially case studies with pr...
M.sc in Electronic...
Allotting responsibilities and giving directions on achieving the targets within the team. Excellent research and creati...
MS in Computer Sci...
I boast excellent observation and analysis skills. I am excellently thorough with the subject knowing all the aspects, a...
MS in Statistics...
I am skilled in creative writing to craft any kind of assignment especially essays, thesis and dissertations of any kind...
Msc in Nursing fro...
I am in this field for 15 years, which helps me come up with unique topics and cases for students' papers. I have comp...
Masters in Account...
I am thorough with the changing financial scenario in US and the factors behind it. I am also updated with the changing ...
Skip to primary navigation
Skip to main content
Skip to primary sidebar
Skip to footer

Social Mettle
Award Acceptance Speech Samples
Winning an award is quite shocking in itself, and to give an acceptance speech thereafter can fluster you thoroughly. Here, we provide some sample award acceptance speeches that will help you overcome your shock and surprise, and deliver a good speech. Take a look.
So you have been nominated for an award, and you think your chances of winning are high. Of course, every nominee has that thought and as much as they say that there's no chance that they are going to win, everyone secretly practices their award speeches and their graceful acceptance of the award. While in your head your thoughts are clear and you know exactly what you are going to say, when you actually win the award, things are different. As much as you wanted to win it, you find yourself flustered, scared, shocked, and sort of numb. All those speeches you had practiced are forgotten. As much as you don't want that to happen, and want to be that person who can crack jokes and elicit a little laugh from the audience upon giving your acceptance speech, just consider the occurrence of the aforementioned scenario likely. In any case, there are always some sample award speeches you can go through, along with some tips on keeping your cool so that you can give the acceptance speech exactly as you had imagined it.
How to Give an Award Acceptance Speech A little charm is all you want, to bedazzle your audience, when you go up to accept the award and follow it up with a speech. How do you go about doing that? Let's take a look.
Start by looking good on the day. When you win an award, you will definitely be in the limelight. Whether the award is for scoring well on a subject at the year end in school, or for employee of the year, dress well.
When your name is called out, go and accept your award graciously. Then, head to the podium to make your award speech.
Your job is to make a good connection with the audience. Start by thanking the 'jury' for the award, followed by a thanks for everyone who has helped you win this award. This does not mean you include your pet's name in the speech too. You can mention how shocking it is for you to receive the award, but don't do that unless it comes from within. In some cases, it just looks forced.
Your speech has to be short. You cannot stretch it for anything longer than two minutes, else it will get boring. Think of how you would feel as a part of the audience, if an award winner would just not stop talking about what his award means to him.
While these were some basic tips on writing a good award speech, here are two samples that will give you an idea about giving an excellent speech.
All in all, an award acceptance speech has to be given straight from the heart. No matter how much you read up and how much you practice, it is the flood of emotions at that particular moment that directs your speech. If you can be funny, feel free to add a dash of humor to your speech. Just don't crack jokes that will dampen the audience's mood. If you think you can't be funny, keep it simple, and you will do just fine. All the best!
Like it? Share it!
Get Updates Right to Your Inbox
Further insights.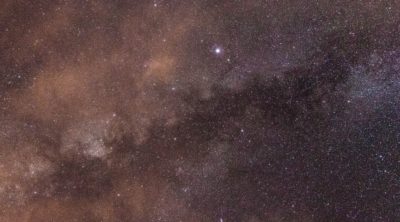 Privacy Overview