Senior Research Seminar

Write an Introduction
The introduction answers the questions:.
What am I studying?
Why is it an important question? Why should the reader read on?
What do we know already about it?
What basis do I need to provide (such that the reader can understand my study)?
The introduction
includes a statement of the goal of the study: why it was undertaken
sets the context for your proposed project and must capture the reader's interest
give sufficient background information to allow the reader to understand the context and significance of the question you are trying to address
reviews what is known about your research topic as far as it is relevant to your thesis
all cited work should be directly relevant to the goals of the thesis
give enough references such that a reader could, by going to the library or on-line, achieve a sophisticated understanding of the context and significance of the question
try to cite those who had the idea or ideas first, but also cite those who have done the most recent and relevant work.
this is not a place to summarize everything you have ever read on a subject
explain the scope of your work, what will and will not be included (if you are answering only part of the question you are posing)
should be at a level that makes it easy to understand for readers with a general science background, for example your classmates
The structure of the introduction can be thought of as an inverted triangle – the broadest part at the top representing the most general information and focusing down to the specific problem you studied. Organize the information to present the more general aspects of the topic early in the introduction, then narrow toward the more specific topical information that provides context, finally arriving at your thesis statement.
For long introductions give the reader already an indication earlier of what question you'll be addressing.
Be sure to include a hook at the beginning of the introduction. This is a statement of something sufficiently interesting to motivate your reader to read the rest of the paper, it is an important/interesting scientific problem that your paper either solves or addresses. You should draw the reader in and make them want to read the rest of the paper.
It can be useful to sketch out the introduction backwards, start with the specific focus of your study and work upward to the broader context. It is hard to write a good introduction until you know what the body of the paper says. Consider making a concept map, it will help to identify the elements you need in the introduction.
You can break up the introduction section into logical segments by using subheads.
Writing an introduction (pptx)
How to write a thesis ( proposal )
The Structure, Format, Content, and Style of a Journal-Style Scientific Paper
Meharg A.A. et al. (2006) Codeposition of Organic Carbon and Arsenic in Bengal Delta Aquifers. Environ. Sci. Technol. pdf of article
PRO Courses Guides New Tech Help Pro Expert Videos About wikiHow Pro Upgrade Sign In
EDIT Edit this Article
EXPLORE Tech Help Pro About Us Random Article Quizzes Request a New Article Community Dashboard This Or That Game Popular Categories Arts and Entertainment Artwork Books Movies Computers and Electronics Computers Phone Skills Technology Hacks Health Men's Health Mental Health Women's Health Relationships Dating Love Relationship Issues Hobbies and Crafts Crafts Drawing Games Education & Communication Communication Skills Personal Development Studying Personal Care and Style Fashion Hair Care Personal Hygiene Youth Personal Care School Stuff Dating All Categories Arts and Entertainment Finance and Business Home and Garden Relationship Quizzes Cars & Other Vehicles Food and Entertaining Personal Care and Style Sports and Fitness Computers and Electronics Health Pets and Animals Travel Education & Communication Hobbies and Crafts Philosophy and Religion Work World Family Life Holidays and Traditions Relationships Youth
Browse Articles
Learn Something New
Quizzes Hot
This Or That Game New
Train Your Brain
Explore More
Support wikiHow
About wikiHow
Log in / Sign up
Education and Communications
Presentations
How to Introduce Yourself Before Giving a Seminar
Last Updated: January 17, 2023 Approved
This article was co-authored by Patrick Muñoz . Patrick is an internationally recognized Voice & Speech Coach, focusing on public speaking, vocal power, accent and dialects, accent reduction, voiceover, acting and speech therapy. He has worked with clients such as Penelope Cruz, Eva Longoria, and Roselyn Sanchez. He was voted LA's Favorite Voice and Dialect Coach by BACKSTAGE, is the voice and speech coach for Disney and Turner Classic Movies, and is a member of Voice and Speech Trainers Association. There are 7 references cited in this article, which can be found at the bottom of the page. wikiHow marks an article as reader-approved once it receives enough positive feedback. In this case, 83% of readers who voted found the article helpful, earning it our reader-approved status. This article has been viewed 395,186 times.
Giving a seminar is an exciting opportunity to share your professional or academic knowledge. No matter who your audience is, begin your presentation with a personal introduction to give the attendees some context about why you're there. We know how much work goes into preparing for public speaking, so we've put together this list of tips to help make introducing yourself a breeze!
Stand up straight.
This can also help if you're feeling a little nervous before giving your seminar. A powerful stance helps you feel more confident in yourself as well.
Smile at the attendees.
Smiling is another thing that can help you feel confident about your presentation before you get into it. This is because it releases endorphins that can calm down anxious feelings.
Your presentation instantly comes from a very strong place when you start with a big smile, lots of energy, and lots of volume.
Chat with people before the seminar starts.
For example, if you're giving a seminar about psychology at a university and you're up at the front of the classroom with some audience members who are already seated in the front row, you can say something like: "Hi everyone, thanks for coming. Are you all psychology majors?"
Keep your introduction short.
This is your chance to get the audience's attention. If you go on too long about yourself before you even get into the content of your seminar, the people might just tune you out right from the start.
Start with your name.
For example, say something like: "Hi everybody, thank you all so much for coming today. My name is Bob Johnson."
If you have any professional titles, such as "Doctor," include those when you say your name as well.
State your company or profession.
For instance, say something like: "I'm with Creative Consulting LLC." Or, say something like: "I work in the marine biology department."
Say what your specialty is.
For example, say something along the lines of: "Our specialty is working with new companies to develop their brand's identity." Another idea is something like: "My specialty is studying local marine life along Washington's coast."
Give an overview of your background.
For example, you can say: "I studied public relations and journalism at Washington State University and I've worked in marketing for almost 10 years now." Or, say: "I've taught marine biology 101 and 209 here on campus for the past 8 years, as well as being involved in the research program for the past 5 years."
Provide more personal info that you feel is important.
For instance, you could say: "I'm originally from Canada, but I've lived in Washington for half my life now." Or, say: "When I'm not helping companies with their marketing strategies, I like to go skydiving."
Introduce your seminar topic.
For example, say: "In the past decade, we've seen a drastic reduction in the native whale populations along Washington's coast. Today I'm going to compare the current whale activity with that of the 90s, discuss why the population has declined so much, and propose some ways to help the population bounce back over the coming decade."
It can be good to introduce your seminar topic intro with an attention-grabbing fact. For instance, if your presentation is about homelessness in Seattle, say: "Every night, more than 3,000 people sleep on the streets of Seattle."
It's also helpful to take the audience on a little journey into their won experience. You might start off with a statement like "Think back on your happiest childhood memory..." or "What was the scariest moment of your life?"
Practice your intro ahead of time.
Your whole intro might go a bit like this: "Hi everyone, thanks so much for coming today. My name is Sarah Ramirez and I'm with Red Door Recruiting. My specialty is recruiting for the finance industry. I studied business at USC and I've worked in recruitment for 5 years now. Every year, 25,000 students graduate from our state's universities and start seeking employment. Today, I want to discuss some of the new platforms and technologies we have for finding and connecting with those new professionals."
Expert Q&A
You Might Also Like
Expert Interview
Thanks for reading our article! If you'd like to learn more about introducing yourself, check out our in-depth interview with Patrick Muñoz .
↑ https://www.inc.com/larry-kim/15-power-up-tips-to-make-you-a-better-presenter.html
↑ https://www.youtube.com/watch?t=67&v=_mc1ckQGHpk&feature=youtu.be
↑ https://www.youtube.com/watch?t=93&v=_mc1ckQGHpk&feature=youtu.be
↑ https://www.youtube.com/watch?t=99&v=_mc1ckQGHpk&feature=youtu.be
↑ https://www.youtube.com/watch?t=124&v=_mc1ckQGHpk&feature=youtu.be
↑ https://www.engineering.iastate.edu/ecs/students/the-employment-process/the-employment-process-for-graduate-students/interviewing-as-a-graduate-student/on-site-interviewing/interview-seminar/
↑ https://www.luc.edu/media/lucedu/lurop/pdfs/Guide%20to%20Oral%20Presentation%20Introductions.pdf
About This Article
Reader Success Stories
Purity Obiora
Aug 7, 2017
Did this article help you?
Oct 8, 2016
Salman Akhtar
Nov 15, 2017
Featured Articles
Trending Articles
Watch Articles
Terms of Use
Privacy Policy
Do Not Sell or Share My Info
Not Selling Info
wikiHow Tech Help Pro:
Develop the tech skills you need for work and life
Law 6233 Constitutional Law Seminar Guide (Rosen)
Topic Selection
Preemption Check & Setting Up Alerts
General Structure
Traditional seminar/term paper structure.
Treatises & Print Resources
Law Journals & Articles
Electronic Resources
Traditionally, a seminar/term paper will consist of four major sections: (1) Introduction; (2) Background; (3) Analysis; and (4) Conclusion. This section contains a brief outline to follow, but each subsection is examined in detail in the subsequent pages.
1. Introduction - Set out the "Crux" of the Paper
Introduce and note why the topic is important
Briefly summarize necessary background information
State your thesis
Convey your organization of the paper -- (i.e., "roadmap"). Tell the audience what your paper will show and in what order. If you can concisely summarize your research and outline the arguments of your paper, then odds your audience will be able to follow your analysis.
2. Background - Orient the Audience
Describe the genesis of the subject
Describe the changes that have occurred during its development.
Explain the reasons for the changes
Describe where things are now (You may also want to indicate the reasons for further change).
3. Analysis - Explain the Thesis
Large-Scale Organization:
Discuss the major issues;
Separate issues and sub-issues
Order issues logically
Small-Scale Organization
Introduce and conclude on each issue
Present your arguments and rebut opposing arguments
Use organizational paradigms where appropriate
4. Conclusion
Restate the thesis of the paper
Summarize major points
If you chose to use a hypothetical in your introduction, revisit the hypothetical to "tie-up" your paper.
<< Previous: Preemption Check & Setting Up Alerts
Next: Treatises & Print Resources >>
Last Updated: Nov 29, 2023 1:00 PM
URL: https://libguides.law.ttu.edu/c.php?g=552130

25,000+ students realised their study abroad dream with us. Take the first step today
Meet top uk universities from the comfort of your home, here's your new year gift, one app for all your, study abroad needs, start your journey, track your progress, grow with the community and so much more.

Verification Code
An OTP has been sent to your registered mobile no. Please verify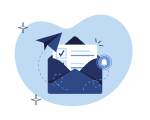 Thanks for your comment !
Our team will review it before it's shown to our readers.
Self-introduction in Seminar
The first impression is the last impression. It doesn't matter if you are applying for a new job, introducing yourself to your team, or cracking an MBA interview at IIM. Self-introduction is an art to attract your audience. It plays a very important role in creating an impression about yourself. In this blog, we will discuss how you can do a self-introduction in a seminar with a professional and captivating self-introduction.
In this competitive world you have to make sure that with the first line itself, you engage your audience, hold their interest, and captivate them to hook on to you. Giving a self-introduction in a seminar is more challenging because you have to present yourself in front of a vast audience.
This Blog Includes:
Key elements of self-introduction in a seminar , prepare beforehand , look confident, start with greetings , begin with your name and profession , mention your speciality, education qualification , introduce the topic , sample .
Presenting a seminar is an excellent opportunity to introduce yourself in front of a huge audience. It is an opportunity to share your knowledge and professional experience. It's important to give a well-informative and charming self-introduction, as it will give them an idea of who you are. We have mentioned the key elements that should go in a self-introduction when you are in a seminar.
Thank you note for their time
Your name
Your company name
What you do
Your speciality
Brief about the event
How to Self-Introduce in Seminar?
Self-introduction in a seminar is all about confidence and public speaking skills . If you are good with interaction and public speaking, you are surely gonna nail the seminar. However, to make your self-introduction more interesting and impressive we have mentioned a few tips below
Preparing a self-introduction takes time. You need to craft the content a day before so that you get enough time to practice. Practice makes a person confident and perfect.
Some gestures make you look bold and confident. Standing straight is one of them. While you give a self-introduction don't remain seated, stand straight and keep a smile on your face. This not only makes you look confident but also natural and professional.
Start with a warm greeting to set a pleasant and positive tone for the seminar. Keep your greetings short to hold the interest of the audience. Also, make sure you appreciate your audience for the time they are spending at your seminar. You can thank them in the beginning for taking out their precious time to be present there.
Must Read: Software Developer Introduction in Interview
Your name is one of the most important parts of your self-introduction. Along with your name, state your company and designation. This will give the audience clarity and a clear context of your Identity. If you are in a college seminar you can mention your department and year.
Mention your speciality that states why you are in the seminar. For example, you can say 'I am the researcher of the Global warming project, my speciality is studying the consequences of global warming'.
Give a short brief about your education qualification, or a background of your work. You can mention some of your famous project works.
Provide an overview of the seminar topic to your audience. Your audience should know the topics of discussion and the content. You can shift from your self-introduction to the seminar topic with an interesting question that will grab the attention of your audience or a briefing about an issue that surrounds the topic.
While giving self-introduction make sure you use simple words and language that is easy to understand. Here is an example of a self-introduction for your reference.
Hello and welcome Thank you for taking out time from your schedule to join us today. My name is Alivia Mukherjee and Im a Chief Marketing Manager at YYY. My speciality is conducting extensive research and developing 360 campaigns for reputed brands. I have done my graduation in Journalism from Bennet University. I have been working in the marking and public relation industry for the last 15 years. Before we start with the seminar today, I have a question for you all. Which is your favourite advertisement from your childhood days and why?
Ideally, the seminar introduction should be shorter as, people who came to attend your seminar, already know about you. Try to sum up your interview in 2 mins max.
Yes, you can mention your educational qualification in a seminar introduction. It will put a good impression on your listeners.
You can shift from your self-introduction to the seminar topic with an interesting question/fact/story that'll grab the attention of your audience or a briefing about an issue that surrounds the topic. 
Hope the reader finds the information mentioned above helpful. Don't forget to keep a smile on your face and sound enthusiastic in a seminar.
For more such blogs and the latest on Interview Preparation, Careers and more, follow the Leverage Edu website and YouTube channel .
Alivia Mukherjee
Alivia is an associate content writer at Leverage Edu. She specializes in writing blogs on Indian Exams, Scholarships and study abroad topics. She can be found writing, designing and developing great content which are SEO focused.
Leave a Reply Cancel reply
Save my name, email, and website in this browser for the next time I comment.
Contact no. *
Thank you for the guidance

Leaving already?
8 Universities with higher ROI than IITs and IIMs
Grab this one-time opportunity to download this ebook How would you describe this article ?
Please rate this article
We would like to hear more.
Have something on your mind?
Connect With Us
25,000+ students realised their study abroad dream with us. take the first step today..

Resend OTP in

Need help with?
Study abroad.
UK, Canada, US & More
IELTS, GRE, GMAT & More
Scholarship, Loans & Forex
Country Preference
New Zealand
Which English test are you planning to take?
Which academic test are you planning to take.
Not Sure yet
When are you planning to take the exam?
Already booked my exam slot
Within 2 Months
Want to learn about the test
Which Degree do you wish to pursue?
When do you want to start studying abroad.
September 2023
January 2024
What is your budget to study abroad?

Before you leave
Explore hundreds of study abroad options
Make your study abroad dream a reality in January 2022 with
India's Biggest Virtual University Fair
Essex Direct Admission Day
Why attend .
Don't Miss Out
Self Introduction
Start Conversation
Self Introduction Generator
Introduction in Other Languages
10+ Examples of Self Introduction For Seminar (2022)
It's rather dull, but we've all got to do it at some point in our lives, so why not get good at it? That's right – self-intros are a skill you'll need to master one day, and you might as well get used to practicing them while you can.
After all, they're a great way of making new friends at work, when you travel, or pretty much anywhere. So here are the basics of writing a self introduction for the seminar – please feel free to share your feedback with us!
How To Introduce yourself in Seminar?
1. Prepare a brief introduction
2. Practice your introduction
3. Make eye contact
4. Smile and be confident
5. Establish a connection with the audience.
6. Know the time limit.
7. Briefly describe your strengths.
8. Have an objective.
9. Finish with a call to action.
10. If you don't take the time to introduce yourself, you fail to become a member of the group.
Self Introduction For Seminar
My name is [name], and I am a [degree] student at the University of [name of University]. I am interested in pursuing a career in [career path].
I was born and raised in [city] but currently live in [town]. I have worked as an information technology specialist for the past five years, which has given me a lot of experience with technical tasks such as setting up computers, troubleshooting computer problems, and installing software.
I have volunteered with local organizations such as [nonprofit] for over two years. During this time, I learned how to help people struggling with basic tasks such as making meals or paying their bills on time. These experiences have taught me how to work effectively with others towards a common goal.
My goal is to help students struggling with essential tasks like making their meals or paying their bills on time by providing them with resources like books or online tutorials so they can learn how to do those things themselves!
Hi, I'm [name], and I'm here to discuss self-care's importance.
I've worked in the wellness space for almost a decade, and I've seen many people struggle with feeling like they deserve better than what life has given them. This lack of self-care can manifest in many ways, both physical and emotional. But let's be honest: it's not always easy to know how to take care of yourself when you're busy running around all day doing important things but don't necessarily make you feel like you're giving your best effort.
So today, we're going to discuss how self-care is something everyone should do, regardless of whether or not they feel like they deserve it! You might think that self-care isn't as important as other things on your list—but trust me: it is (and here's why).
I hope this seminar helps you understand why taking time for yourself is so important—and how much more powerful it makes you when you do!
Hi, my name is [name]. I'm a [job], and I've worked in the field for [number of years]. I love what I do and hope to make a difference in the industry by sharing my expertise with you today.
I'm excited to show you how we can use [technology] to solve some of our industry's biggest challenges!
Self Introduction Ppt Examples
Hi, I'm [name], and I'm a writer.
I have been writing for the past ten years and have written many books, articles, and scripts. My passion is writing about different topics like health, fitness, lifestyle, finance, etc.
I'm very passionate about my work. I love to research before writing anything. I aim to make the readers happy with my work by making them feel good about themselves after reading my articles or books.
I love to learn new things every day from different sources like online courses, books, and other sources. In fact, I am always reading something new daily to improve myself as a writer every day.
Hi, I'm [name] and I'm a [job/position].
I've worked in this field for [number of years], but it's not always been easy. I've had to work hard to get where I am today, and I hope my experience will help you succeed in whatever you're looking to do.
I've been lucky enough to have some great mentors who have helped me learn from their mistakes and made me better at what I do. Some of them are listed here:
10+ Examples of Self Introduction Sample For Masters or PhD Interview
10+ Examples of Self Introduction Email To Client
Hi, my name is [name] and I am a [title] at [company].
I have been working at [company] for five years now and have been involved with all aspects of the business, from sales to marketing.
I love what I do because it allows me to work with passionate people about their products and services, which is rare in this day and age.
It's an honor to be able to work with you!
Self Introduction In Conference
Hello. My name is [self-introduction]. I'm a conference speaker and here to tell you about myself.
I've been speaking for over 20 years, and this is my 7th conference. This year, I'm particularly excited to be on the panel with my friend Tim Cook: he's not just a great CEO and leader—he's also a master of public speaking!
I hope you'll join me for the rest of the day's sessions and dinner at 6pm (which is when we'll determine our seating assignments). All of us speakers are excited to share our experiences with you!
I am [name] from [company name]. I'm excited to be here, and I hope you will join me in celebrating the success of our customers. We have been working hard to create a wonderful experience for them and have had some great results.
When I started at [company name], we had only a few customers. Now, we have [number] customers who are enthusiastic about our service and happy with the results they get from it. Our team has grown to include many new people helping us improve the process even further. This is an exciting time for us!
We look forward to continuing to grow as a company together, and I hope you will take time out of your day to talk with us about how we can improve what we do even more!
Hi! I'm [name], and I'm a [job title].
I joined the team at [company name] because it seemed an excellent fit. Before coming here, I worked in an office with a bunch of other people doing very similar jobs. But it still didn't feel like home.
That's when I found out about this place! It's all about working with people with the same interests and skillsets but also having their own unique perspectives on the world—and that means we can bring something fresh to our work every day.
I'm excited to start learning more about what your company does and get started on my new adventure here at [company name].
Self Introduction In Training
Hello, and welcome to my training!
I'm [name], and I'll lead you through this course.
I'm an experienced trainer who has been teaching for over 10 years, and I have a lot of experience with all sorts of subjects. Right now, I'm working on teaching you how to use the [product name] software. We'll start by going over some basics: what it is, how it works, and why you should use it. Then we'll dive into some of the features that make this software great! We'll also go over some best practices for using it effectively.
At the end of this course, you'll have learned everything there is to know about using this software—and hopefully, be ready to take on any new challenges you might encounter in the future!
I am a straightforward-going person. My goal is to help you be the best you can be by teaching you everything I know about [topic].
My name is [name], and I have been teaching for over 5 years. This is my first year teaching at [school name], but I have taught at several different schools in the past, including [last school name] and [last school name].
I have always been passionate about learning new things and helping others learn. From kindergarten through college, I was involved in many different activities, such as choir and cheerleading. In high school, I volunteered at an after-school program where children with disabilities were taught how to read.
I love seeing students grow and become successful adults, ready for anything life throws at them!
Hello, my name is [name], and I'm a new employee at [company name]!
I have been working in the field of [field of study] for the past 5 years. During that time, I have worked with many different clients and found that my work has always been valued.
My main goal is to provide excellent customer service, including a positive experience throughout the entire sales process. I believe this will be achieved by demonstrating empathy and understanding of the client's needs and wants. I assure you that I will always be available to answer your questions or concerns and offer advice whenever possible.
I look forward to meeting you soon!
How To Introduce Myself In Seminar For Students?
Hi, everyone! My name is [name], and I am a first-year student at [school]. I am excited about this seminar and would like to share some tips with you.
First, I know you're all probably very busy with schoolwork and social lives, so I'll keep it short. I will talk about the importance of networking in business and how it can help you get back on track after a setback.
Secondly, if there is any other information that you'd like me to cover during my presentation, please let me know!
Hi! My name is [name]. I am a student at [school] and am excited to attend this seminar.
I first want to thank you for inviting me here today and for the opportunity to learn how to write better presentations.
I would like to start by introducing myself. My name is [name], but my friends call me [nickname]. I'm an aspiring writer and have been writing poems since I was little. While in high school, I wrote a few short stories and plays that were published in our school newspaper and on some of the local websites. At this time, though, I don't have any published work yet.
I have been working on my presentation for about two months now, and it's always been a struggle because I enjoy writing so much. But suppose there's one thing I've learned from all my writing projects so far (including this one). In that case, it's that if you stick with it long enough, your ideas will come together in some way eventually! As long as you keep trying something new repeatedly until something works out—or at least produces something interesting enough that someone else might want to read it—everything will come together eventually.
Hello, I'm [name], and I'm a student.
I'd like to talk about my experience with [field].
I think that it is essential to have a good understanding of the history of the field, as well as its current state. I am currently studying this field at [school name], but I have been working in this field for five years.
I have interned at [company name] and was a freelancer for [company name].
My experience has taught me many things, including working efficiently in a team environment and writing effective reports.
I would like to discuss my background further if you are interested.
The Verdict: Self Introduction For Seminar
You need to know how to introduce yourself effectively when attending a seminar. The seminar is a perfect platform for meeting people and making friends with the same interest. With the proper introduction, people will get a better impression of you and are more likely to become your friend. Please contact us for more details about the seminar.
Hi, I a Usmaan Ali, a content writer. I've always been passionate about writing and blogging. I hope you enjoy my blog posts as much as I enjoy writing it!
Related Posts
5+ examples of business self introduction email, self introduction in interview for experienced candidates, self introduction for medical representative interview, leave a reply cancel reply.
Save my name, email, and website in this browser for the next time I comment.
Type above and press Enter to search. Press Esc to cancel.
Library electronic resources outage May 29th and 30th
Between 9:00 PM EST on Saturday, May 29th and 9:00 PM EST on Sunday, May 30th users will not be able to access resources through the Law Library's Catalog, the Law Library's Database List, the Law Library's Frequently Used Databases List, or the Law Library's Research Guides. Users can still access databases that require an individual user account (ex. Westlaw, LexisNexis, and Bloomberg Law), or databases listed on the Main Library's A-Z Database List.
Georgetown Law Library
Research Process
Research Strategies for Seminar Papers
Introduction
STEP 1: Select a Topic
STEP 2: Preemption Check
STEP 3: Background Research
STEP 4: Focused Research
Additional Resources for Scholarly Writing
Law Library Reference Department
Reference Desk : Atrium, 2nd (Main) Floor (202) 662-9140 Request a Research Consultation
Update history.
Updated 7/2020 (ROJ) Updated 12/2022 (ROJ) Updated 7/2023 (ROJ)
Key to Icons
Georgetown only
On Bloomberg
More Info (hover)
Preeminent Treatise
Research is a Fundamental Component of the Seminar Paper
Per the Georgetown Law Student Handbook: "The upperclass legal writing requirement builds upon the first year Legal Practice course by developing students ability to independently engage in a sustained, in-depth research and writing project for a legal audience. Working on the paper challenges students to hone their research skills, engage in complex legal analysis, develop and test a thesis or argument, gain mastery over a specific topic, and enhance the clarity and precision of their writing all components of the art of legal writing that are valued in practice regardless of the particular field that the student might pursue." This paper requires students "to engage in deep and sustained research into a wide range of materials." [emphasis added]
The seminar paper will require you to find a large amount of information and use many types of resources with which you are unfamiliar, as well as conduct original analysis using the information you've found, and cite to everything you've used with extensive footnotes.
Tips For Making your Research Effective and Efficient
STAY FOCUSED ON YOUR TOPIC. One of the easiest mistakes to make as you begin your research is to find and read interesting materials that are not directly relevant to your work. If you think they may be useful later, make a note of them in your research log. Always stay focused on what you need to research at the stage you are in. You can always go back to good sources later.
PLAN AHEAD. For your seminar paper, you are required to do thorough, scholarly research . This cannot be done well in a day or a weekend. Allow yourself enough time to find, read, and analyze your research materials before you outline your paper. The drafts will allow you to identify weaknesses in the paper - you might need to do additional research to addresses these gaps. Also, you must allow time for items that we do not have access to at the Library to arrive via interlibrary loan or consortium loan . Obtaining physical items via interlibrary loan can take a few days or a week or more.
KEEP TRACK OF YOUR RESEARCH. Because of the extensive nature of the research needed for the seminar paper, you must keep track of your research. There are multiple ways to do this:
Use a research log. Research logs can take many forms - the best research log is one that you will actually use. The log itself can be created in any format and organized in any way, as long as it is able to store information on your research: what you found, where you found it, and how you will use it. Creating a log using Excel, Google Sheets, or Apple Numbers has the added benefit of using ctrl+F/cmd+F to quickly find items in the log by keywords.
Use the internal tools of the databases. Identify the tools within databases that assist with saving your research and use them. Look for folders, copy text with citation, and capturing the link, etc. These tools are often at the top of the page in a website, or along the right or left side of the page.
Save or capture the citation information for everything you use. Since your paper requires complete and comprehensive citations you must have a record of everything you read. You do not want to waste time searching for the information of something in order to complete a citation. Make a note of everything you read in a research log, or some other organized document or folder, and include the information that is generally required in a citation: authors' name, title, publisher, published date, volume number, page numbers, and URL, if applicable. This information might not be sufficient to format a citation completely, but it will make it much easier to find the item again much more efficiently, should you need it.
We're Here to Help!
Reference librarians are here to help you with all aspects of your research - our goals is to make sure your research is efficient, effective, and complete.
We offer a one-on-one research consultation service , during which we go over the resources for your specific topic, and/or for a specific information need. These consultations are by appointment only, and do require some lead time in order for the librarian to prepare for your topic.
For quick questions, or questions about library services and resources, the Reference Desk is a great place to start! Please see our Reference Desk hours to find out when a reference librarian is on duty. You can also reach us by chat or email .
Additional Resource
Requirements and Criteria - Seminar Papers 
Your professor will give you details on the requirements for your paper. The general requirements for the upperclass Legal Writing Requirement are published in the Student Handbook of Academic Policies by the Registrar's Office.
Publishing Your Seminar Paper
You may want to consider submitting your seminar paper for publication. See the Law Library's guide on publishing articles in law reviews and journals for information on the process and resources.
Next: STEP 1: Select a Topic >>
© Georgetown University Law Library. These guides may be used for educational purposes, as long as proper credit is given. These guides may not be sold. Any comments, suggestions, or requests to republish or adapt a guide should be submitted using the Research Guides Comments form . Proper credit includes the statement: Written by, or adapted from, Georgetown Law Library (current as of .....).
Last Updated: Jul 10, 2023 1:54 PM
URL: https://guides.ll.georgetown.edu/seminar_papers