Awards Season
Big Stories
Pop Culture
Video Games
Celebrities
Exploring Different Approaches to Writing Lyrics: Finding Your Unique Voice
Writing lyrics is an art form that requires creativity, passion, and a unique perspective. Whether you are an aspiring songwriter or an established musician looking to enhance your skills, it's important to explore different approaches to writing lyrics in order to find your own unique voice. In this article, we will delve into various techniques and strategies that can help you create compelling and memorable written lyrics.
Understanding the Power of Words
Words have the power to evoke emotions, tell stories, and connect with audiences on a deep level. When writing lyrics, it is crucial to understand the impact that words can have on your listeners. Each word carries its own weight and meaning, so choosing them wisely is essential.
One approach to writing impactful lyrics is through storytelling. By creating vivid imagery and painting a picture with your words, you can transport your listeners into a world of emotions and experiences. Drawing inspiration from personal experiences or observing the world around you can provide a wealth of material for storytelling in your lyrics.
Another approach is using metaphors and symbolism. By using figurative language, you can add layers of depth and complexity to your lyrics. Metaphors allow for abstract concepts to be conveyed in a relatable manner, enabling listeners to connect with the message on a deeper level.
Developing Your Writing Process
Finding your unique voice as a lyricist involves developing a consistent writing process that works for you. This process may vary from person to person, but there are some key steps that can help guide you along the way.
Firstly, setting aside dedicated time for writing is crucial. Carving out specific periods in your schedule allows you to focus solely on crafting lyrics without distractions. It also helps train your mind to be more creative during those designated times.
Next, brainstorming ideas and themes is an important step in the writing process. This involves jotting down any thoughts or phrases that come to mind, even if they seem unrelated or incomplete. This initial brainstorming session can serve as a foundation for further exploration.
Once you have a pool of ideas to work with, organizing and structuring your lyrics becomes essential. Consider the overall flow and structure of your song, ensuring that each verse, chorus, and bridge complements the others. Experiment with different arrangements to find the most impactful structure for your lyrics.
Collaborating with Others
Collaboration can be a powerful tool in finding your unique voice as a lyricist. Working with other musicians or writers can bring fresh perspectives and ideas into your creative process. Collaborating allows you to tap into the strengths of others and learn from their experiences.
One way to collaborate is through co-writing sessions. This involves working with another songwriter to create lyrics together. Co-writing allows for different styles and approaches to blend harmoniously, resulting in a unique fusion of voices.
Another form of collaboration is seeking feedback from trusted individuals in the industry. Sharing your lyrics with fellow musicians or mentors can provide valuable insights and constructive criticism that helps refine your craft. Embrace feedback as an opportunity for growth and improvement.
Evolving Your Style
As you continue on your journey as a lyricist, it's important to embrace growth and evolution in your writing style. Finding your unique voice is an ongoing process that requires experimentation, exploration, and continuous learning.
Take inspiration from different genres of music and diverse artists who have mastered the art of lyrical storytelling. Study their techniques and incorporate elements that resonate with you into your own work while still maintaining authenticity.
Additionally, remain open-minded to new experiences and perspectives. Engage in activities outside of music that broaden your horizons and provide fresh inspiration for lyrical content. This could include reading books, exploring different cultures, or engaging in thought-provoking conversations.
In conclusion, finding your unique voice as a lyricist involves exploring different approaches to writing lyrics, understanding the power of words, developing your writing process, collaborating with others, and evolving your style. By embracing these strategies and techniques, you can create written lyrics that are compelling, authentic, and resonate deeply with your audience. So go forth, explore, and let your unique voice shine through your lyrics.
This text was generated using a large language model, and select text has been reviewed and moderated for purposes such as readability.
MORE FROM ASK.COM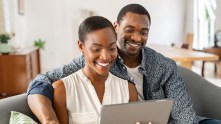 QuestionsAnswered.net
What's Your Question?
How to Write a Professional Business Email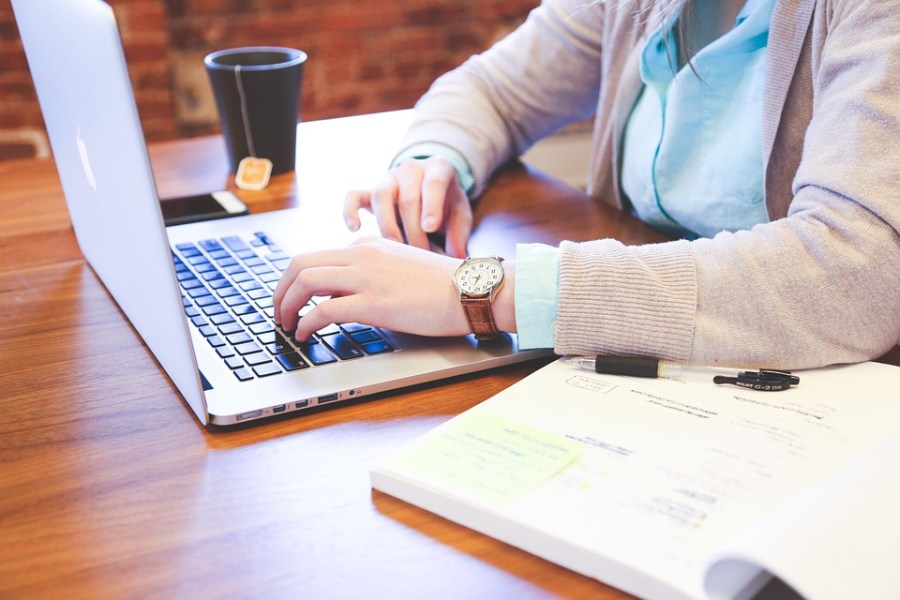 Writing effective business emails begin with good organization and a great opening. Just as you prepared in school to write a perfect essay, so you must prepare in the working world to write a business email. Sometimes the old school approach of beginning with a blank paper to write on is in order. This allows you to create a brief outline to best frame your message. Then flesh out the outline as you compose the email at your computer. By taking this simple preparation step, you'll produce a much more professional write up. Read on for more tips to help you write great business emails.
How to Grab the Email Receiver's Interest
Just as you target product design and marketing strategy for a particular audience, so you must design your email for that email's "audience." The person receiving the email might be your boss, a subordinate, peer, or it may be someone outside of your firm. All come from different backgrounds and have different priorities in mind as they read through their emails. One of the first places to start in capturing interest is to ensure your Subject is substantive enough to peek interest. But be careful that substance doesn't end up being so long that the recipient can't read it in their summary list. Because objective one is to have your email rise above the masses and receive an opening click. But don't resort to trickery. That is sure to work against you in the end.
Begin with a salutation just as you would in a business letter. The formal "Dear James" or less formal "Good Morning James" salutation sets up the email with the desired tone. If emailing a peer with whom you are collaborating on a project, be more informal in the greeting. Even beginning with a "Great work on the Ellison project, James" would be appropriate. It would also be a good start for a congratulations email to a subordinate. But when emailing someone outside of your firm, keep a more professional tone.
One Purpose per Email
Each email should serve one master. If you share information on two widely different topics – say you are looking for feedback on a recent staff presentation, do not also ask for recruits for the company softball team. These topics require two separate emails. However, one topic can also have several related components. Then a bulleted list is in order. Your email body is not the place for a lot of detail. If a reference piece is necessary to provide information needed for decision making, attach a document.
Is Email the Right Medium for this Message?
When delivering bad news, a telephone call or in-person visit is always preferable, followed by written communication to document the action. Never email someone that their services are no longer required – whether it is an employee or an outside product provider. This is just poor form and does not reflect well on you or your firm.
Another topic to avoid in email is information that is particularly sensitive. Emails are easily forwarded. If you would not like to have this information shared in writing, don't send it in a medium that allows sharing with a keystroke.
A similar caution is offered for long email strings where the sender has emailed a group and the group members are responding to all. Sometimes it's better to jump out of the email string and write an individual message back to the sender.
Email Messages and Email for Business Development
Email is a valuable means of communication. You wonder how anyone waited for snail mail just a few short years ago. Use email to congratulate, thank, request information, provide information and also to solicit new business.
There are even online services that conduct massive, but highly targeted, email campaigns to generate new business for your firm. They will regularly send email on your behalf. Firms such as Constant Contact provide easy to use email templates and can even capture addresses through your online sites. A full-service contact management system, their email program allows for excellent customization of a message. And their emails are designed to produce. Constant Contact also believes in the "you get what you measure" mantra as they provide detailed reporting on activity and results.
MORE FROM QUESTIONSANSWERED.NET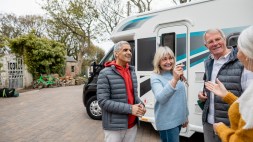 Professional Writing
Creative and Critical Approaches
Lisa Kesteven 0 ,
Andrew Melrose 1
Chilbolton, UK
You can also search for this author in PubMed Google Scholar
Brighton, UK
First guide on professional writing for students taking Creative Writing and other Humanities degrees
Provides practical advice for building a career as a freelance writer
Includes a comprehensive range of exercises, case studies, examples, tips and further reading
5302 Accesses
About this book
Authors and affiliations, about the authors, bibliographic information, buying options.
Available as EPUB and PDF
Read on any device
Instant download
Own it forever
Compact, lightweight edition
Dispatched in 3 to 5 business days
Free shipping worldwide - see info
Tax calculation will be finalised at checkout
Other ways to access
This is a preview of subscription content, access via your institution .
Table of contents (12 chapters)
Front matter, introduction to professional writing.
Lisa Kesteven, Andrew Melrose
Writing for Business
A career in professional writing, the art of communication and the freelancer, writing for an online market, self-promotion, finding work, navigating the bid process on freelancing platforms, estimating writing projects, planning and managing writing projects, the editing process, building a successful career as a professional writer, back matter.
Creative writing
Career skills
Employable skills
Making a living
Digital developments
Portfolio careers
Vocational skills
Lisa Kesteven
Andrew Melrose
Lisa Kesteven is a lecturer on Creative and Professional Writing and has designed and led modules on Professional Writing. As well as being a writer of fiction and non-fiction, Lisa has worked freelance for a number of years and has her own freelancing business.
Andrew Melrose is an Emeritus Professor of Critical and Creative writing and a writer. He has over 160 film, fiction, non-fiction, research, songs, poems, chapters and other writing credits, including 15 films and 39 books.
Book Title : Professional Writing
Book Subtitle : Creative and Critical Approaches
Authors : Lisa Kesteven, Andrew Melrose
DOI : https://doi.org/10.1007/978-3-030-84899-6
Publisher : Palgrave Macmillan Cham
eBook Packages : Literature, Cultural and Media Studies , Literature, Cultural and Media Studies (R0)
Copyright Information : The Editor(s) (if applicable) and The Author(s), under exclusive license to Springer Nature Switzerland AG 2022
Softcover ISBN : 978-3-030-84898-9 Published: 02 February 2022
eBook ISBN : 978-3-030-84899-6 Published: 01 February 2022
Edition Number : 1
Number of Pages : XIII, 186
Topics : Creative Writing , Writing Skills , Career Skills
Find a journal
Publish with us
Account Options
Try the new Google Books
Advanced Book Search
Get this book in print
Springer Shop
Barnes&Noble.com
Books-A-Million
Find in a library
All sellers »
Selected pages
Other editions - View all
Common terms and phrases, about the author (2022).
Lisa Kesteven is a lecturer on Creative and Professional Writing and has designed and led modules on Professional Writing. As well as being a writer of fiction and non-fiction, Lisa has worked freelance for a number of years and has her own freelancing business.
Andrew Melrose is an Emeritus Professor of Critical and Creative writing and a writer. He has over 160 film, fiction, non-fiction, research, songs, poems, chapters and other writing credits, including 15 films and 39 books.
Bibliographic information
You are here
Professional writing: creative and critical approaches (paperback).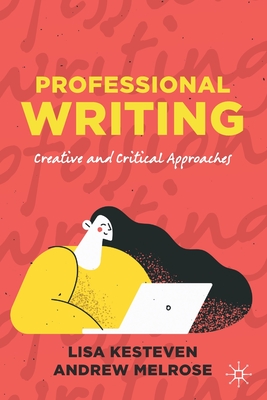 Description
About the author.
Writing - General
Study & Test-Taking Skills
Counseling - Career Development
Terms and Conditions Privacy Policy . Return Policy Shipping Info
© 2021 The Ripped Bodice
Скидки дня
Справка и помощь
Адрес доставки Идет загрузка... Ошибка: повторите попытку ОК
Продажи
Список отслеживания Развернуть список отслеживаемых товаров Идет загрузка... Войдите в систему , чтобы просмотреть свои сведения о пользователе
Краткий обзор
Недавно просмотренные
Ставки/предложения
Список отслеживания
История покупок
Купить опять
Объявления о товарах
Сохраненные запросы поиска
Сохраненные продавцы
Сообщения
Уведомление
Развернуть корзину Идет загрузка... Произошла ошибка. Чтобы узнать подробнее, посмотрите корзину.
Product Identifiers
Publisher Springer International Publishing A&G
ISBN-10 3030848981
ISBN-13 9783030848989
eBay Product ID (ePID) 10050406682
Product Key Features
Author Lisa Kesteven, Andrew Melrose
Publication Name Professional Writing : Creative and Critical Approaches
Format Trade Paperback
Language English
Publication Year 2022
Type Textbook
Number of Pages Xiii, 186 Pages
Item Length 9.3in
Item Width 6.1in
Item Weight 11.1 Oz
Additional Product Features
Number of Volumes 1 Vol.
Lc Classification Number Pn171.4-239
Table of Content 1 Introduction to Professional Writing 2 Writing for Business 3 A Career in Professional Writing 4 The Art of Communication and the Freelancer 5 Writing for an Online Market 6 Self Promotion 7 Finding Work 8 Navigating the Bid Process on Freelancing Platforms 9 Estimating Writing Projects 10 Planning and Managing Writing Projects 11 The Editing Process 12 Building a Successful Career as a Professional Writer
Copyright Date 2022
Topic Counseling / Career Development, Composition & Creative Writing
Dewey Decimal 808.066
Dewey Edition 23
Illustrated Yes
Genre Education, Language Arts & Disciplines
Nonfiction Criticism Paperbacks Books
Nonfiction writing paperbacks books, nonfiction criticism paperbacks books in french, nonfiction criticism paperbacks books in spanish, nonfiction criticism paperbacks books in english, lisa jackson fiction paperbacks books.

This article reconsiders the perceived tensions between "creative" and "critical" practices in the study of Creative Writing. The "critical-creative problem" is first defined in broader historical and cultural contexts, then in relation to contemporary critics who recognize a more specific split within Creative Writing pedagogy. By analyzing the language of creative-critical division within AHRC funding guidelines and NAWE subject benchmarks, I argue that redefining our own terms may be the most effective first step towards changing the realities of institutional structures. The second half of this article reflects on the development of a new MA module ("Critical Approaches to Creative Writing") in order to test these ideas in practice. Hierarchies of lesson planning and degree planning are considered, along with ways the language of validated documents might affect student expectations. Finally, the specific assignment of a "manifesto" is proposed as an alternative to "reflective commentary" or "poetics", which might help engender a more fluid interchange of creative and critical practice. The article concludes with reflections on feedback from this module's first run.
Keywords: creative writing, critical reflection, pedagogy, practice-based research, manifesto
Introduction: The Critical-Creative Problem
Writers and academics often bristle at the suggestion that any real divide exists between creative and critical practice. It is understandable that so-called "creative writing" practitioners would insist on the critical scope of their work, and that research scholars would point out the creativity involved in theirs. Nevertheless, practical configurations within higher education – e.g. programme design, teaching specialization, assessment modes, funding structures, and the commitments these require in writing practice – undeniably work to maintain what is, after all, a fairly ancient cultural binary. Already in 380 BC, Plato acknowledges the "old quarrel between philosophy and poetry" in his Republic . More recently, Richard Sennet has expanded on the claim that "History has drawn fault lines dividing practice and theory, technique and expression, craftsman and artist, maker and user; modern society suffers from this historical inheritance" (2008). However, the reasons for this very old "disconnection", as Kim Lasky (2013) calls it, are less well-documented. Further along in Western philosophy, René Descartes' (1641) nearly four-hundred-year-old conception of a mind-body divide still persists in popular notions of division within the mind, between rational and emotional, or analytic and creative thinking, often envisioned in relation to a physical division between the brain's right and left hemispheres.
However we have inherited this abstract binary, its repercussions include the institutional divisions mentioned above, which create, in turn, very real challenges for the academic study of Creative Writing. The practical and pedagogical consequence is that, as Lasky suggests, "Somehow, conceptually, the creative and critical processes have become falsely separated" (2013). Partly, this may be due to the role a creative-critical divide plays in the conception or identity of "Creative Writing" as a distinct discipline. However, it may be worth remembering that Ralph Waldo Emerson's 1837 address to the Phi Beta Kappa Society at Harvard, which includes perhaps the first use of the term "creative writing", defines it reciprocally: "One must be an inventor to read well … There is then creative reading as well as creative writing." Plenty of the growing number of researchers who focus on Creative Writing pedagogy insist on a similar "synergy between the creative, the practical and the critical" (Kroll and Harper, 2013), or cite a tradition of holistic humanism, from Matthew Arnold's idea of poetry as "criticism of life" (1880) or George Steiner's insistence that "All serious art, music and literature is a critical act" (1991). Yet, for every suggestion of continuity, another writer-critic maintains the separation. Laura Riding, for instance, writes:
It is improper to advance that criticism and poetry spring from the same kind of personal impulse … Criticism and creation do not face the same way, but face each other, criticism forgoing creation in order to be able to describe it (2014).
For practical reasons, this is the view that often prevails in the academy. Beyond the broad ideals, the day-to-day integration of specific contemporary critical practices into a field which self-identifies as a "creative", craft- (rather than research-) oriented discipline remains an open question. As Paul Dawson argues:
The challenge for writing programmes is how to accommodate the insights of critical theory, identity politics and cultural studies, and the critiques of literature which these offer, while still retaining the central pedagogical aim of Creative Writing, which is to teach students how to develop their writing skills in order to produce literary works (2003).
In many ways, the time seems ripe for implementing such integration on a deep level, within Creative Writing programmes and across the field. Critics like Dawson (2003) and Hecq (2013) argue that the "post-theory" state of literary study offers an opportunity for adopting a more self-reflective and self-critical stance towards now canonical "Theory" within creative contexts. Others, like Michelene Wandor (2008), have stressed the importance of critical engagement as a means beyond Creative Writing's traditional emphasis on individual student development, or avowedly narcissistic notions of "finding one's voice" and bringing individual work to "publishable standard". Finally, the first generation of UK academics with PhDs in Creative Writing, whose own critical and creative practices have developed in hybrid circumstances, seem well-positioned to help re-define the subject area, and help it move beyond the compartmentalization – or "siloing", as Madeleine Morris (2013) calls it – they have had to negotiate in defining their own place within HE institutions.
Representing one of these new crossbreed PhDs myself, and as one of many lecturers who teach across Creative Writing and English Literature programmes, I want to focus on very practical concerns for the critical and creative sides of my own pedagogic role. Again, the timing seems just right, as the planning and validation of a new introductory MA module called "Critical Approaches to Creative Writing" provided an ideal case study, or opportunity to put these ideas into practice.
A New Spectrum: Practice-Based Research vs. Research-informed Practice
Although I suggested there is a disjunction between the ideals of critical-creative "synergy" and the realities of institutional structures, I would still argue that the first step towards changing these structures involves a change in thinking. By adopting new language that reflects these goals, general or personal philosophies regarding the critical-creative relationship will inevitably interact with and eventually affect institutional or otherwise official discourses that enforce those practical realities. To achieve a more integrated and reciprocal use of the terms "critical" and "creative" (which have specific meanings that make them worth keeping), we might begin by reconfiguring, or perhaps refreshing, their already shared claims to the words "practice" and "research". Reasserting a definition of "practice" as a process structured by repetition, or habitual activities, helps to emphasize the endless loop of exercise (or "practice" in the preparatory sense) and application involved in any criticism or creativity. We might similarly revive a broader conception of "research" as recherché , with its analogous textual pursuit, via memory and applied concepts or strategies. As Jeri Kroll reminds us, helpfully: " Research is both a noun and a verb" (2013). Research (and re-searching), is always an on-going, circular practice, which, conversely, always involves a re-search in some form. Positing an analogy between the work of a Creative Writing classroom and what takes place in more "scientific" laboratories, Kroll stresses existent parallels:
Writers followed a similar practice-led research loop, conducting and replicating experiments, interpreting results, gathering information, before gaining fresh insights and moving on.
In this way, we begin to see creative and critical practice in the Humanities involved in a common discursive process and goal. Both draw, first and foremost, on language's ability to establish new possibilities of experience – whether intellectual or sensual – and do so by virtue of the relationship between their textual products and inherently textual processes. Kroll highlights this continuity: "Writers in the academy are researchers within an institutional community whose goal is the production of new knowledge" (my emphasis). Moreover, this output shares with all disciplines a commitment to established forms and genres – whether the monograph, novel, article, or poem – and their associated rhetorical "craft". Thus, beyond the vague humanistic dream of common ground or business-like "synergy", a spectrum of practice emerges in more concrete terms.
Creative Writing's particular "bandwidth" along this spectrum falls between forms we might define as practice-based research and research-informed practice. In the most basic sense, practice-based research pertains to any research presented in "creative" forms. (Scientific poems like Lucretius' On the Nature of Things (1st century B.C.) or Erasmus Darwin's Botanic Garden (1791) are obvious historical precedents.) At the other end, research-informed practice might include all creative work that draws to some degree on research (i.e. all creative work). But rather than pinning down a piece of work at some point between those poles, the glaring paradox which closes the loop between them allows us to re-envisage Creative Writing as a self-reflexive, continuous movement along the spectrum, sliding between reading and writing strategies, collaboration and individual work, process and product, and consumption and production throughout every project. Although clearly due to the transitional, emerging status of the discipline, the fact that the Quality Assurance Agency for Higher Education (QAA) has yet to publish a set of benchmarks specific to the Creative Writing subject area leaves us free to define that spectrum of practice in relation to the assorted Creative Writing guidelines often tacked on to English Literature. In practical terms, these attempts to accommodate creative work into traditionally critical frameworks might help us to do the opposite. For their funding awards, for instance, the Arts and Humanities Research Council's "Definition of Research" stipulates:
Creative output can be produced, or practice undertaken, as an integral part of a research process as defined above. The Council would expect, however, this practice to be accompanied by some form of documentation of the research process, as well as some form of textual analysis or explanation to support its position and as a record of your critical reflection. Equally, creativity or practice may involve no such process at all, in which case it would be ineligible for funding from the Council (2012).
I will address the specific issue of an accompanying "form of documentation" below, but already we can see the difficulties that arise from such a rigid distinction between the "creative output" itself and the required "explanation", assumed to be a separate document. The very notion of a potentially "ineligible" creative output – which somehow springs into existence without any evidence of research, self-explanation or self-positioning within the work itself – suggests a similarly unhelpful straw man. On the positive side, however, we see the AHRC grappling towards less restrictive structures in the definition's lack of precision towards the output "produced, or practice undertaken", the final form of that documentation, or the slight contradiction (i.e. wiggle room) between a creative process which is "an integral part of a research process" and one which is merely "accompanied" by critical reflection.
In lieu of 'official' benchmarks, (which the QAA are currently preparing for publication in late 2015), Creative Writing programmes are often designed and validated with reference to benchmarks published in 2008 by the National Association of Writers in Education. Although the NAWE benchmarks might be accused of the inverse problem, or of "tacking on" gestures towards critical integration, a bridge between the two approaches begins to develop. In points 3.1.2 and 3.2.2, the NAWE benchmarks include requirements of "critical awareness" and "critical engagement". For pedagogical purposes, "critical awareness" measures the student's abilities "to contextualize writing" within critical frameworks and "to reflect constructively" on their "own process and product" (3.1.2). "Critical engagement," on the other hand, pertains to the student's ability to employ more traditional critical practices, including analysis, argument, referencing, and response to existing criticism (3.2.2). Likewise, NAWE's recent follow-up report, Beyond the Benchmark (2013), notes the more common emphasis on "reading like a writer" or "critical reflection", rather than specific instances in which critical practice might be integrated into creative production. Between the AHRC's approach from the research side and NAWE's from the creative (and between the NAWE benchmarks themselves), the extent of a "hybridity" problem becomes clear. Both criteria maintain a certain distinction between creative and critical practice, which both expect to be manifest in double requirements – the "primary" creative work and supplementary evidence of critical facility. In my case study of a new MA module called "Critical Approaches to Creative Writing", I will argue that the tension between these segregated guidelines and a more fluid "spectrum of practice" applies to more than mere assessment criteria, and must be considered from the first conceptions of a module or programme.
Case Study: "Critical Approaches to Creative Writing"
If changing one's own conception of the relationship between critical and creative practice is the first and easiest step to take towards developing a pedagogy which promotes their mutual benefit, a hierarchy of further negotiations – from most immediate and flexible to most remote and inflexible – might be built up from session planning, syllabus design, and module design, to programme design, and broader faculty, institutional, or sector-wide considerations. In the second half of this paper, I want to turn from the more speculative discussion of how critical and creative practices might co-exist to a specific scenario on which these arguments came to bear. The development of a new MA module, "Critical Approaches to Creative Writing," was part of the larger evolution of the York St John University MA in Creative Writing, which, like many writing programmes, had its initial incarnation as a pathway for students on a Literature MA. Although the separate Creative Writing award was established in 2009, the introduction of this new module represents the final break from that shared structure, where a foundational module, "Introduction to Research, Theory, and Writing Practices," previously catered to both Literature and Creative Writing students. Although this evolution is by no means unique, it helps to emphasize the relationship between those different levels of design control.
Workshop vs. Seminar
At the level of module design, one of the first decisions, which may seem incidental, but deeply affects student expectations and perception, is whether sessions would be labelled "seminars" or "workshops". (At the undergraduate level, the connotations of "lecture" are added to the options.) This loaded question brings baggage from the whole history of Creative Writing as an academic discipline, from its beginnings at Harvard in the 1880s. There, the novelty of Barrett Wendell's model was the role of peer-critique for new creative work presented in the class, or what would come to be known as "workshopping" with the founding of the Iowa Writers' Workshop at the University of Iowa in 1936. As Seth Abramson, a historian of the discipline, has noted, a key difference between the Harvard and Iowa models was that the former (which quickly became prevalent across the US in the early twentieth-century) was always integrated into a more "traditional" study of literature, partly by virtue of its instructors having advanced degrees in English and often teaching across the two disciplines (2012). The Iowa programme, on the other hand, introduced the "studio" model of workshopping – a still pervasive model, especially in non-academic settings, which is convergent with "masterclass" formats in the history of other Fine Art disciplines.
The seeds of the current debate over critical-creative writing practice are sown in this history of the writing workshop, which figures pointedly into new questions of hybridity and integration. Whether or not students (or their instructors) are aware of this specific history, it plays a deep background role in their expectations when joining and paying for a programme that advertises itself as workshop-led. For all of these reasons, some critics have been keen to separate the discipline from such historical baggage, either to the extreme of Michelene Wandor's insistence that "the workshop must go" (2008), or Jeri Kroll's reimagining of a Creative Writing "laboratory" (2013). On the other hand, I have been heartened to witness the recent trend of applying the workshop label to Literature contexts as well, an appropriation which seems to perform the same necessary re-opening of a term for, in simplest terms, a place where work is done. In this context, the name "workshop" offers a fine reminder, for both subjects, of the circular, on-going, and literally creative practice they share. In this way, its fraught history gives the label a useful flexibility. As Paul Munden argues in NAWE's Beyond the Benchmark :
To describe [the workshop] as an "established" or "signature" pedagogy is to misunderstand it and cast it as orthodoxy – the very thing that Creative Writing programmes strive to avoid. The workshop's mercurial, enigmatic character is part of its purpose (2013).
I do sympathize with critiques of the workshop model that focus on its tendency to isolate creative and critical practices, and with broader criticism of the emphasis on individual development that a workshop model often entails. However, other commentators have suggested that the workshop allows for an openness that might be conducive to mixed critical approaches, while also drawing on established critical contexts as a means to counter such unproductive individualism. (See Dawson, 2003; Hecq 2013.) The validated Rationale for my "Critical Approaches" module proposes to provide students, first of all, "the opportunity to explore the relationship between critical thinking and creative writing, and to think about the role of research in their writing practice" (Welsch, 2013). However, I include "workshopping" among a list of activities, and consent to the labelling of sessions as "workshops" in the timetable, due to my hope for the open exchange of ideas and work – and ideas about the relationship between ideas and work – it might encourage.
Learning Outcomes
From this fairly pedantic start, the design for my module proceeded along a trajectory of constructive alignment through learning outcomes, assessment, and finally (after validation of the initial components) the syllabus for its first delivery. As Biggs notes, "in a constructively aligned system, all components," including these three main areas, will "support each other, so the learner is enveloped within a supportive learning system" (2011:109). After any number of committee revisions, the final, validated wording of the four learning outcomes for "Critical Approaches" are as follows:
Critically reflect on the nature of the literary text and its production in terms of their own work and the work of other writers.
Articulate a sophisticated position in relation to their creative practice.
Produce a body of original creative writing that engages with the technicalities and creative strategies within contemporary writing.
Demonstrate a comprehensive understanding of generic techniques.
On the surface, these learning outcomes might appear to support a segregation of critical and creative practices, insofar as the first two seem to suggest critical outputs and the latter two will require creative work. Within the individual outcomes as well, as much as there is an attempt to bridge the creative and critical, there remains a clear conception of them as distinct activities and/or outputs. For example, LO 1 requires that the critical "reflection" on "the nature of the literary text" be in reference to the student's "own work" as well as "the work of other writers." Likewise, LOs 3 and 4 imply that the student's own creative output will "engage" with and demonstrate an "understanding" of techniques – either of which could conceivably be evidenced for assessment in the creative work itself, or else accompanying "critical" material.
One great challenge when formulating learning outcomes in any discipline is how to represent the circular processes discussed above within a seemingly linear (or, at least, assessment-oriented) structure. In the often disputed, but ubiquitous terms of Bloom's taxonomy, the "reflection", "articulation" of a position, and "production" of new work from outcomes 1-3 all pertain to higher levels in the (revised) Cognitive domains of Applying, Analyzing, Evaluating, and Creating. LO 4, on the other hand, with a possibly practical or possibly critical demonstration of "understanding", might align with lower level Understanding as well as higher level application of that knowledge (Krathwohl, 2002). As an M-level module, it seems appropriate that learning outcomes would pertain mostly to those higher levels, while drawing upon and broadening basic understanding. Again though, the main concern here is in negotiating an effective balance between (1) a linear module structure, (2) this hierarchical requirement for increasingly "advanced" knowledge, and (3) the circularity of practices which move continuously between new ideas and application, free to slide easily along a creative-critical spectrum.
Assessment: the Dreaded "Commentary"
As the learning outcomes suggest, the real test for integrating creative and critical practice came with assessment design. Here again, a standard model looms. As Wandor notes, the most common strategy for assessing "critical" practice in Creative Writing
has been to develop, for both undergraduate and postgraduate students, what is variously called commentary, self-reflective writing, a critical essay, a writing journal, an exegesis, ficto-criticism, or the supplementary discourse (2008:145).
NAWE's Beyond the Benchmark survey of HE Creative Writing programmes confirms that "the critical commentary is viewed by many to be of crucial importance", while admitting that the "vocabulary can be confusing" (2013). At our university, on the many undergraduate and postgraduate modules which adopt this "supplementary" model, we call it a "Critical Self-Commentary" – which is perhaps no better or worse than any other name, although I do feel it helps to foreground a "critical" over vaguely "reflective" stance. While our validated module documents refrain from prescriptiveness to allow for future flexibility, students at all levels are provided with extensive guidance and support regarding the contents of a "Critical Self-Commentary". In many cases though, this does not seem sufficient to allay students' anxieties about the unfamiliar form. Partly, this seems related to a tension between the module designer's conception of an on-going relationship between critical evaluation and creative output and student perceptions of a linear process, aimed solely towards the final assessment point. As Lasky writes:
Faced with the task of producing a preface, introduction, commentary, or some other critical discourse related to their work, writers often forget that they have, actually, been engaged in a wealth of critical activity during the process of composition (2013).
Another common concern relates to what Carole Satyamurti calls, only half-jokingly, the fear of "premature evaluation" (2003). In this case, the popular cultural division between creative and critical practice, or so-called imaginative and analytic thinking, seems to underlie a worry that switching from the right to left brain, even for a moment, will somehow derail the artistic process. The problem with the commentary model, however it is defined, is that it exacerbates these fears by indulging them, reinforcing a perceived difference between types of writing which belong in either the preface or main body of the submitted assignment. Wandor is similarly disparaging about this "solution, which might appear to hybridize the relationship between the creative and the critical, or even transcend their differences," but ultimately "raises more questions and problems," due to the commentary's "accompanying" status (2008:145). Again, the Beyond the Benchmark survey supports this, reporting general feedback that this component "is not always well taught, [and] viewed by students as an 'add-on'" (2013).
For this new module, I proposed a mixed strategy, with two assessment points, the latter of which, at the end of the term, consists of "A Portfolio of original writing totalling 5,000-6,000 words (or agreed equivalent for poetry)," including "a Critical Self-Commentary of no less than 1000 words" (2013). The "no less than" qualification for the Commentary, which we include on all modules, allows students to set the balance as they see appropriate to the work. (An extreme example I use is that I would be happy to mark a haiku poem followed by 6,000 words of commentary.) Furthermore, the ambiguity of "original writing", in place of more prescriptive requirements (e.g. fiction, poems), is intended to encourage students to include writing they might not think of as primarily or entirely "creative".
The Manifesto
The major innovation for this module, however, is the requirement of "a Manifesto of approximately 2,000 words" at a separate, earlier assessment point, for 20% of the overall mark. In some ways, the "manifesto" assignment chimes neatly with Lasky's advocacy (in an article published after our validation) of having students write a "poetics". For Lasky, the Greek term poetics , with its etymological emphasis on "making" and its historical association with Aristotle's famous treatise (380 B.C.), make it an ideal framework for helping students
to develop a reflective critical perspective on their work continuously throughout the composition of a piece [and] encourages them to gather together a storehouse of material that will inform a critical discourse about their creative work (2013).
Lasky's emphasis on drawing out the circularity of the critical-creative process fits well with the philosophy above. Likewise, the notion of gathering a "storehouse" underscores the relationship between that on-going process and a final assessment point that includes a "critical discourse." The stress placed on how a working "poetics" might facilitate the development of a "knowledge that grows in the shift between writing and reflecting modes," is also most welcome.
Nevertheless, Lasky's conception of a poetics still fails to provide for the possibility of writing output that integrates critical and creative processes on a deeper, formal level. Without delving too far into the history of the manifesto form, it will suffice to point out the way many well-known examples of literary or artistic manifesto – following F.T. Marinetti's genre-founding First Futurist Manifesto (1909) – use the form as a means to enact the same principles they espouse. Where some manifestos adopt an integrated hybrid approach – such as William Carlos Williams' Spring and All (1923), with its prose argument broken up by verse "illustrations" – others present themselves in formally innovative modes that make their case almost entirely by way of demonstration. The many Dada manifestos by Tristan Tzara, or Guillaume Apollinaire's visual texts of L'Antitradition Futuriste and other manifestos fall squarely in this category. The fact that the literary manifesto (like all writing genres) has such a specific cultural history provides a further opportunity for critical-creative engagement with tradition, which might include its longer history in political, religious, and legal contexts, for instance. One could argue, furthermore, that the emphasis on "manifest" form (literally "to be held in the hand") in the Latinate name, manifesto , finally offers a structure in which – and through which – to reflect on the complex, circular relationship between thought and work, or process and product, at the often unseen root of all Creative Writing study, as discussed above.
For all of these reasons, the module rationale also specifies that "Part of [students'] learning will involve analysis and discussion of various 'manifesto' style pieces" (2013). The topic and assignment are introduced to students within these historical and formal contexts, and with an emphasis on the form's inherently hybrid, critical-creative nature. This includes discussion of the growing body of critical theory around manifestos, such as Jerome Rothenberg's description (1997) of it as "personal accounting & a prescription/directive for future acts," or Mary Ann Caws' emphasis (2000) on what she calls the manifesto's "madness" and its "deliberate manipulation of the public view". Beyond this, we are deliberate broad in our examples and deliberately vague in our prescription of the shape a student's manifesto might take. Some students stick to a bullet-pointed list of principles; some submit fiction or poetry which takes a "meta" approach to illustrating its values; others create visual text collages or parodies that would have done the Dadaist proud.
Conclusion: "Critical" Reflections
"Critical Approaches to Creative Writing" ran for the first time in Autumn 2013. I never saw the relatively small and not terribly radical intervention of assessing a manifesto as a "solution" to the critical-creative problem, partly because such problems often seem as productive as they are niggling. Having taught and directed the module's first run, I am also much more aware of the variety of responses such unexpected assignments will generate, especially from a cohort with such a variety of backgrounds and interests. Those responses can be quantified to the extent that no student failed the assignment (or scored below 50%), and that 70% of the 20-strong cohort received a mark of 60 or higher. The fact that none of the manifestos were marked either very low or very high (nothing above 75%) might reflect its place as the first assessment point on the degree, when students may not yet have the confidence for more ambitious approaches. In any case, informal feedback and the qualitative responses in module evaluations have already proven more useful as we plan towards another year.
As we might have expected, one frequent question was of the manifesto's relevance to the students' development as writers – as opposed to feedback on the "writing itself", presumably. The flip side of this is a more general anxiety about guidelines for the assignment. Although the intentions behind manifesto-writing were more specific, this echoes the worry Lasky saw in students tasked with writing the less familiar "commentary", which motivated the "poetics" assignment. The frustrating, but understandable double-standard here is a general preference for very open-ended guidelines when dealing with supposedly known quantities – a short story, or set of poems, for example – and the sense of guidance being "insufficient" for an assignment intended to break down assumptions about form and to encourage experimentation. In this regard, our first-run students seem decidedly split between those who felt encouraged or discouraged by the manifesto assignment. One simply "found the guidance insufficient." Another "did not understand what I was supposed to be doing … [and] did not find the instructions clear." A few more moderate views were able to "appreciate that because of the nature of the module, these things had to be quite open." And from the other side, a student writes: "We were given freedom on this assignment, the Manifesto, with some examples but no real guidelines; I really liked this approach. I felt it allowed us to think carefully about what was important to us as fledgling writers."
I wouldn't want to cherry-pick positive responses any more than I'd wish to dwell on the negative. Nor would I protest that our guidance was exhaustive, when we may have erred on the side of deliberate vagueness in this first run, hoping to encourage creativity with a more hands-off approach, once we had taught the history and offered a range of examples. The challenge of getting the balance right in future seems deeply bound up with the bigger open questions about the balance between creative and critical practices within the discipline. Given the assignment's place at the start of their programme, the stark disparities in these responses also point to the range of expectations, partly engendered by that wider cultural insistence on a divide. All the same, I don't expect new AHRC or QAA guidelines to effect from above the sort of subtle changes in perception and week-to-week pedagogy that will result a wide-scale shift away from perspective delineations of "critical" or "creative" output, within which students and tutors can work together towards the greatest range of real work. Achieving that balance, given the diverse needs of any given cohort, depends upon first changing our own language and seeking forms of learning flexible enough to respond to those needs.
Abramson, S. (2012) A Brief History of the Creative Writing MFA. Seth Abramson: The Suburban Ecstasies (blog). http://sethabramson.blogspot.co.uk/2012/06/brief-history-of-creative-writing-mfa.html
Arts and Humanities Research Council (2012) Definition of Research. Research Funding Guide. http://www.ahrc.ac.uk/Funding-Opportunities/Research-funding/RFG/Pages/Definition.aspx )
Biggs, J. B. (2011) Teaching for Quality Learning at University . 4th ed. Maidenhead: Open University Press.
Caws, M. (2000) Manifesto: A Century of Isms. Lincoln: Nebraska University Press.
Dawson, P. (2003) Towards a New Poetics in Creative Writing Pedagogy. TEXT: A Journal of Writing and Writing Courses , Vol. 7, No. 1, April 2003.
Emerson, R. W. (1983) The American Scholar [1837]. Emerson: Essays and Lectures. New York: Library of America.
Hecq, D. (2013) 'Creative Writing and Theory: Theory Without Credentials' in Kroll, H. and Harper, G. (eds.) Research Methods in Creative Writing . London: Palgrave Macmillan.
Krathwohl, D. (2002) A Revision of Bloom's Taxonomy: An Overview. Theory into Practice , Vol. 41, no. 4.
Kroll, J. (2013) 'Introduction' in Kroll, H. and Harper, G. (eds.) Research Methods in Creative Writing . London: Palgrave Macmillan.
Lasky, K. (2013) 'Poetics and Creative Writing Research' in Kroll, H. and Harper, G. (eds.) Research Methods in Creative Writing . London: Palgrave Macmillan.
Marinetti, F. T. (1909) First Futurist Manifesto. Reprinted in Caws, M. A. (2002) Manifesto: A Century of Isms . Lincoln: University of Nebraska Press.
Morris, M. (2013) Critical Fictional Voices: An Approach to Integrating Theory into Creative Writing. Investigations into Reading and Writing Erotic Fiction (blog).
Munden, P. (2013) Beyond the Benchmark: Creative Writing in Higher Education . York: Higher Education Academy.
National Association of Writers in Education (2008) Creative Writing Subject Benchmark Statement . York: NAWE.
Plato (380 B.C.) The Republic , trans. Benjamin Jowett. New York: Vintage Classics.
Riding, L. (2014) Contemporaries and Snobs . eds. Laura Heffernan and Jane Malcolm. Tuscaloosa: University of Alabama Press.
Rothenberg, J. and Joris, P. (1997) Poems for the Millennium, Vol. 2. California: Berkeley University Press.
Satyamurti, C. (2003) '"First time ever": writing the poem in potential space' in Satyamurti, C. and Canham, H (eds.) Acquainted with the Night: Psychoanalysis and the Poetic Imagination . London: Karnac.
Sennet, R. (2008) The Craftsman . New Haven & London: Yale University Press.
Steiner, G. (1991) Real Presences . Chicago: University of Chicago Press.
Wandor, M. (2008) The Author is Not Dead, Merely Somewhere Else: Creative Writing Reconceived . London: Palgrave Macmillan.
Williams, W.C. (1923) Spring and All. New York: New Directions.
J. T. Welsch is a lecturer in Creative Writing and English Literature at York St John University, where he teaches various writing forms and theory, and with a particular emphasis on creative research and employability skills. His primary research interests are in High and Late Modernism, with forthcoming articles on William Carlos Williams, James Joyce, and John Berryman. He has also published five chapbooks of his own poetry.
Warwick International Higher Education Academy
Book review: critical approaches to creative writing, critical approaches to creative writing, author graeme harper, reviewed by dr deborah biggerstaff (warwick medical school).
Why did I want to read this book?
I'm sure I'm not alone in the experience of hearing a student admitting that they find writing difficult, when they come to write up their assignment, however we may try to design an assignment activity that can best assess their learning. Over the years, I've frequently observed how many students, even perfectly competent postgraduate students, may admit to struggling with their writing, when trying to communicate their ideas clearly. As someone who generally enjoys the writing process, (although I also admit to sometimes wrestling with the challenges of writing!), I've become increasingly intrigued by what might be 'going on' among our students who say they find writing 'difficult'. Writing can be difficult: it is hard work and requires effort. Most students I've met over the years are bright, keen communicators in class. They are people who are generally highly engaged with their course, but then admit to struggling to get their thoughts and ideas down on the page. What can we do, as educators, to support our students to help them become better and more confident writers?
I've been thinking about this conundrum for some time now and have been exploring the field of creative writing to see how I might help support my students. Hence, my discovering this little book by Graeme Harper, who, as well as being an award-winning fiction writer, and a leader in the field of creative writing, is editor of the journal New Writing .
What I found appealing with this book.
I was attracted to this text since Harper, currently Professor of Creative Writing and Dean, Oakland University, Michigan, US, was the first person to be awarded a doctorate in creative writing in Australia. The author, in this book, also considers some of the critical aspects of creative writing. Thus, this book offers us, as reader, some useful insights into both the creative and critical elements of writing to examine what creative writing actually is , in order to help the reader gain a better understanding of the actual writing process. .
What I found appealing with this book is the author's emphasis on the critical, thus offering ideas and connections with those aspects relating to both academic writing and pedagogic enquiry. Harper examines what constitutes the process of creative writing, and how we can gain a better understanding of this process, whether for our own work, or for supporting our students' development, to become more competent writers.
Much of the book is concerned with what Harper describes as ' creative exposition' : a process whereby the practice of writing is explored, alongside thinking about the final finished 'product'. The ideas contained within the book are suitable for any discipline where clear communication in writing is needed, however broadly one might define the field. Everyone, whether student, writer, or academic, needs to develop skills in writing, if we are to get our ideas across clearly to whoever may be our audience.
As the author observes, the art of creative writing is "both an individual practice, based on the self (you, me, other creative writers), and a holistic one, reflective of cultural, societal and historical influences upon us and upon those around us." (preface, p. xviii). Further on, in this introduction section, Harper provides some additional definitions for creative writing as an emerging discipline, as a "field of scholarly inquiry and research". He considers some of the dynamics involved in creative writing while also reminding the reader that much of what we might do, as writers, belongs in the field of the personal, or the individual.
The Preface and Introduction section considers the creative writing process, linking writing to our ideals of personal satisfaction and self – expression in many creative fields. Throughout the book, the author asks a perceptive selection of questions we, as reader, can use as the starting point for our own creative thinking process for getting the words down on the page. We are asked to consider writing concepts such as 'distinctiveness' (p. 5) or 'Form, style, type genre' (p. 6) while also asking us, as reader, to pay attention to how our thoughts, and things that happen in our quotidian experiences, may "impact on the dynamics of creative writing" (p.7).
Later, within this same chapter, we are asked to consider what distinguishes creative writing from other forms of writing, with Harper suggesting that it is the heightened elements of what might be novel, of originality, and aspects of inventiveness that define what may be 'creative'. The author also explores ideas around ' exposition ' in relation to those more academic aspects of our writing where we might seek to expose or reveal an academic idea or explanation; supported by facts or the 'evidence'. This description is something we often prompt students when we ask them to support their ideas with citations from the relevant research literature. The reader is reminded that creative writing is as much a craft as a process, that includes utility, for the "purposes of both art and communication" and is associated with our lived-world experiences.
In a later chapter the reader is introduced to writing with imagination, where we may draw on observing events, or feelings from the past and present, while also perhaps re-working these experiences in the narrative telling of the story. Harper observes how, in our writing or reading, we may be "moving between different cognitive activities, in which the imagination, the intellect, our senses, memories, feelings all play a role." ( p.23). The reader is asked to consider how such creativity in writing may involve the symbolic, longevity, and the need for the 'story' to be transportable. Additionally, we are also reminded how writing can be encoded; that many writing styles have observable patterns or representations, thus suggesting a consistency of style or understanding to life – style. This last point, I suggest, may perhaps also apply across some intra-disciplinary fields in academia.
For what is quite a concise volume, the main points of the use of narrative in writing are covered well. The succinct approach would be particularly useful for some of our students who may struggle with the writing process when trying to put together a cohesive 'narrative' within their work. The reader is offered a thoughtful depiction of time and the role of sequence in writing: time may be multi-layered but the creative writing process may also offer us, as writer, "a kind of empowerment that releases us from day – to – day time" (p. 47).
This book also explores some of the many factors that can influence the writing process. Harper, as a North American writer, reflects briefly on the role of culture in creative writing, and conceptual viewpoints across time. He also shares some of his thoughts on writing in relation to different lifestyles and the changing perceptions of 'nation', while ideas relating to macro-history, are also introduced. Other topics which may influence creative writing such as location and place are considered; these include environment, the tools we use, stimuli and, of note for some of the students we teach, how a writer may use research materials, and accumulated resources for whatever project they may be working on. The also explores aspects of identity, psychology and personality involved in creative writing influences, with some suggested models for the interested reader to consider.
Some of the main practices of creative writing are covered well, with sound advice on the actual process: the stages of Pre-writing; Writing and Post-writing are described clearly with some useful tips and advice as to how to help strengthen that first draft. The author reminds us that the 'post-writing' stage is where the skilled writer will concentrate the most time since "it is in post-writing where creativity and intelligence have most opportunity to flourish" (p. 67).
The concluding section of the book covers evidence in creative writing and how we might assess 'value', whether as writer or reader. The critical assessment of the evidence and the quality of that evidence is examined. We are invited to consider the different components of writing, including how a writer may choose to reveal what they have undertaken (as practice) and what role evidence may have to play on such practice. Some aspects of research methods are introduced to the potential writer, with a short summary of how such method might be incorporated, or applied, within the practice of creative writing.
Finally, and perhaps the section that offers the reader the most pedagogic utility, the reader is provided with a Checklist section where different elements relating to creative writing are set out as a series of questions. I particularly liked these short, practical exercises, linked to the content for each chapter. The questions proposed by the author help to bring home, and clarify, the main points covered within each preceding chapter. These questions could either be used by students for self-directed learning, or as a source of support when designing a teaching session where we want to help students develop their academic writing skills. Being able to communicate clearly is a core component for all our students' professional and personal development, and their 'employability', whatever discipline.
Would I recommend this book?
Critical Approaches to Creative Writing is a thoughtful, concise little book that I enjoyed reading. If I was to use a star rating (five stars being maximum) I would award this useful volume 4.5 stars since it has much to offer. My only reason for not giving it the full five stars? Although the author does provide a few, limited, references, personally, I would like to have seen a few more, and a complete reference list provided for the reader.
The author has distilled a lifetime of knowledge and skills, drawing on his expertise as a creative writer. This is a great little book and an engaging read: sometimes good things really do come in small packages!
Dr Deborah Biggerstaff
Warwick Medical school
Access the book through the Library
Our Courses
Undergraduate Courses
Postgraduate Courses
Online Distance Learning
Degree Apprenticeships
CPD Short Courses
Architecture and Construction
Business and Law
Creative Industries
Digital and Cyber
Health and Social Care
Teaching and Education
Courses A-Z
Order a Prospectus
How to apply
Ask about a course
Film, Media and Screen
Social Work and Social Care
Sport and Physical Activity
Accounting, Finance and Economics
Business and Management
Public Health
Pharmacy, Pharmaceutical Science and Pharmacology
Computer Science
Architecture
Civil Engineering and Built Environment
Cyber Security
Health Sciences
Students' Union bar returning at University of Wolverhampton's City Campus
University Life
Living in Wolverhampton
Make a Course Enquiry
Opening Times
Student Memberships
Bus Stop Locations
Humans of WLV
Disability Support
Mature Students Support
Part-time work
Student Safety
How do I apply?
City Campus
Walsall Campus
Telford Campus
Springfield Campus
Our Facilities
Virtual Tour
News and Events
Find the right course for you
Making your application
After you've applied
Scholarships
Costs and Funding
Repayment Options
Contact the Gateway
Looking for Bright Sparks: Engineers to teach Physics in new project
Research project gives insight into race and equality in university sport
International
Entry requirements.
English Entry Requirements
Apply Direct
International Fees
Prospective Students
New Students
Current Students
Who to Contact
University shares IT expertise with Uzbekistan
Schools & Institutes
Wolverhampton School of Art
University of Wolverhampton Business School
University of Wolverhampton Law School
Screen School
School of Social Science and Humanities
School of Allied Health and Midwifery
School of Education
School of Nursing
School of Psychology
School of Health and Society
School of Sport
School of Architecture & Built Environment
School of Engineering, Computing and Mathematical Sciences
School of Life Sciences
School of Pharmacy
Helping citizens break free from the chains of their birth postcode
Work With Us
National Brownfield Institute
University of Wolverhampton Science Park
e-Innovation Centre
Business and Technology Centre
Conference Booking
Dining & Refreshments
Guide for Employers
Apprenticeship Courses
Make an Enquiry
Adopt green processes (EnTRESS)
Knowledge Transfer Partnerships
University Procurement
University Jobs
Executive Education Programmes and Courses
Accessing our graduate talent pool
General Higher Education sessions
Partnerships
Aspire to HE
Supplying the University
University renews chamber patronage
Our History
Governance
Academic Calendar
Equality & Diversity
Contacts & Maps
Corporate Information
Security Services
Safeguarding
Applicant Day
Campus Tours
Latest News
Media Relations
Follow Our Socials
Teaching and Research
Human Resources
Training & Development Opportunities
eLearning Portal
Digital Print Services
Staff Wellbeing Hub
Comms Toolkit
Careers Enterprise and The Workplace
Student Support
Academic calendar
Course Guides
Student Voice
Stay in touch – Update your details
Benefits & Services
Transcripts & Certificates
Volunteer Opportunities
Make a donation
Search Library Resources
Using the library
Subject Resources
Skills for learning
Digital Campus
BA (Hons) Creative and Professional Writing with Foundation Year
We are one of a handful of UK universities to offer a single honours programme in Creative and Professional Writing, offering you the unique opportunity to solely concentrate upon the act and art of writing for different audiences, in different contexts and genres, and with a view to fulfilling ambitions in your own practice.
Why choose this course?
We are one of a handful of UK universities to offer a single honours programme in Creative and Professional Writing, offering you the unique opportunity to solely concentrate upon the act and art of writing for different audiences, in different contexts and genres, and with a view to fulfilling ambitions in your own practice. We believe Creative and Professional Writing to be an art, a vocation, a craft, occupation, and practice that can be historicised, theorised, genderised, digitalised and regionalised, and all of our modules are dedicated to offering you the best start to your writing career.
With a real emphasis upon employability, we are passionate about nurturing new voices and encourage you to explore the subjects and stories you want to write about. It is why our programme is specifically designed to enable you to take ownership over your own learning from Level 5, giving you the choice of pursuing a specific learning pathway in a particular medium to develop your expertise – poetry, prose, professional – or to continue with the traditional piecemeal approach. Taught by a dedicated team of published writers with national reputations with an as you write it, we're writing too ethos, we offer a variety of specialist modules that draw from our own practice and expertise including Writing, Region and Identity, Geo-Poetics and Eco-Narratives, Crime Writing, and Children's Literature – which includes the opportunity to work on a writing project with an illustrator from the School of Art. In your final year, alongside your Independent Study Project, we have the unique opportunity to not only begin a novel in semester 1, but to continue working on that novel and perhaps towards completion, with a practising novelist throughout semester 2. We also offer a dedicated Writing Week where you will have access to guest authors, industry speakers, and masterclasses, and be encouraged to write for personal projects. There is also the opportunity to perform your own work at the various Literature Festivals we partner in the region and to join us for our End of Semester panel events discussing the subjects that challenge us writers today.
Meet our creative writing teaching team here.
What's unique about this course?
We are one of a handful of UK universities to offer a single honours programme in Creative and Professional Writing.
With a real emphasis upon employability, we are passionate about nurturing new voices and encourage you to explore the subjects and stories you want to write about.
A foundation year provides an essential overview of Creative and Professional Writing practice by focusing upon the fundamental skills and techniques writers use and how they might apply to your own work.
What happens on the course?
Level 4 provides an essential overview of Creative and Professional Writing practice by focusing upon the fundamental skills and techniques writers use and how they might apply to your own work. You will take six core modules across two semesters that are designed to challenge and develop your own practice and to further understand the writing process. We'll introduce you to the craft of short fiction and the various strands of creative non-fiction. You will engage in how to read and write poetry and be introduced to the ideas behind the authorial intention and the reader-engagement theories underpinning subjective interpretation in Reading as a Writer. You'll be introduced to the art of Screenwriting and explore the literature by writers living and working here in the Midlands, past and present.
Level 5 shows our dedication to your writing career and is therefore all about your module choices. Here, you take ownership over your own learning by choosing to pursue a particular learning pathway – in poetry, prose or professional writing – in order to specialise in a medium and further develop your practice within it, or to pursue the traditional piecemeal approach which enables the flexibility to try your hand at multiple writing crafts. This means no core modules and a stronger focus upon where you intend to take your writing. We offer more specialist topics in terms of Genre Writing – Crime, Thrillers, Regional Narratives, Horror, Speculative and Children's Literature – whilst enabling you to advance your studies in Creative Non-Fiction via the Life Writing module or to develop your poetry practice in From Page to Stage. Professionally, our module Writing Features introduces you the foundations of journalism and features writing with the opportunity to contribute your work to our departmental blog.
Level 6 offers a continuation in your learning pathway or to again embrace the piecemeal approach. The poetry pathway shifts the focus to Geo-Poetics and Eco-Narratives, and the prose pathway offers you the unique opportunity of producing a novel (or part of) over 2 semesters, better preparing you for the publishing industry. Our Writing Futures module enables practice within the multitude of writing-specific careers, and Literature in the Digital Age explores how writers have adapted to and used the medium of cyberculture as a means of production. You will also be expected to complete an independent creative writing study as a way to reflect and represent your 3 years here as a student of Creative and Professional Writing.
Many of our modules have Book Clubs discussing set texts, collaborative writing opportunities, group presentations, informal workshops, and online discussion forums to continue thinking beyond the seminar. Our dedicated Writing Week is scheduled in week 7 each semester, its aim to bring all students of all levels together as one learning community to engage in a series of events and masterclasses and have access to guest authors and industry speakers. Our End of Semester panel events culminate a semester's learning by discussing the topics that continue to challenge writers with a guest author in the hot seat.
Course Modules
You will have the opportunity to study and understand contemporary social issues from different disciplinary perspectives. You will engage with current academic debates about a range of social issues and debate and discuss ideas about the social world that will challenge and extend your thinking. The module will provide an exciting basis for your future study of the Social Sciences.
This module is designed to introduce you to university life. It will support you in exploring the university environment. It will also introduce you to the wide variety of academic skills needed to succeed at university and will support you in the development of these skills.
In this module, you will work collaboratively with other students on a project that reflects an area of shared interest relating to the broad themes of Business, Law or the Social Sciences. You will have the opportunity to work as a small team to devise, design and plan a project relating to a topic of shared interest. In many aspects of life and work, teamwork and collaboration are the norm to solve real world-problems. This group-based project will allow you to develop a range of skills, including leadership skills, time-management, negotiation, communication, creativity, problem-solving and critical thinking skills. By investigating and responding to a complex question, challenge or problem, you and your group will acquire a deeper knowledge of your topic. The module will conclude with a conference, where your group's project will be presented to the other groups in your class.
This module introduces you to Wolverhampton and the people who live there using concepts and insights from a variety of academic subjects, for example Social Policy, Sociology, History, Criminology and Criminal Justice, Law, and Politics, amongst others. You will explore a range of cultural and social issues.
This module aims to: acquaint students to a wide range of ideas about language and writing; develop a foundational understanding of language, text and the craft of writing for future creative and professional writing experiences; enable students to make informed judgments about the nature and function of language and writing; and apply their understanding by writing original texts.
This will be a team taught module that utilises the expertise of the entire team and will cover a range of texts from different eras, cultural heritages, genres and forms, but all with a local connection to the West Midlands region.
This module aims to integrate the critical reading of creative non-fiction with the student's choice of writing assignment. You will examine theories of self-representation in various forms and cultures and consider past and contemporary markets, publication outlets and trends for creative nonfiction texts. You will be encouraged to explore the possibilities of different forms, genres and sub-genres encompassed in the term of creative non-fiction (e.g. the lyric essay, the graphic memoir, travel writing, nature writing, food writing, true crime, the comedic essay...). Special attention will be paid to narratives that address the complexity of the self in all its different iterations including gender, sexuality, class, race, health and more.
This module will explore a broad and inclusive selection of poetry from different periods of literary history and representing diverse voices, including Black, Asian, and minority ethnic poets from global backgrounds. Using these examples, our emphasis will be on learning techniques for formal analysis (close reading), creative expression (writing poetry), and performance. We will consider aspects of reading, writing, and performing poetry, including form, rhythm and meter, diction, figurative language and sound. We will also consider the development of particular genres (e.g. the ballad, the sonnet) and forms (e.g. blank verse, free verse) over time and across cultures, from the medieval period to the present, with an emphasis on the reader expectations that accrue around poetic forms and genres.
This module will teach students how to read with an eye for technique. It will focus on how writing is structured and the various ways in which authors create compelling narratives. It will address a variety of modes of writing and genres including novels, short stories, poetry, and creative non-fiction, and tap into reading and critical theories. Students will be given the opportunity to experiment creatively within those modes, and reflect on what can be learned from the study of other people's work.
This module will introduce students to the devices and concepts of narrative structure in film, and provide models with which to analyse narrative and its various functional elements. We will consider the particular aspects of film narrative, and how these have been drawn from and, in turn, influenced other narrative forms. This will include addressing the processes through which written and graphic text, and dramatic performance, become transferred and adapted into film narrative. These issues will be explored further through a group assessment exercise in which a scene from a short written narrative will be adapted into a scene from a screenplay.
This module offers a critical and creative engagement with literature written for children, designed for Creative Writing and English students. In studying the historical trajectory of children's literature, students will be encouraged to analyse texts in relation to their cultural, social and gendered contexts, and mindful of the changing politics of childhood as an identity category. What did 'childhood' mean in different eras, and what was the literature intended for them meant to do?
This module aims to integrate the critical reading of horror and speculative fiction with the student's own choice of writing assignment. You will examine theories of representation in various forms and cultures and consider past and contemporary markets, publication outlets and trends for horror and speculative fiction texts. Especial attention will be paid to ways in which the horror and speculative fiction genres can be made more diverse and inclusive by means of addressing contemporary debates around sex, gender, race, class and health through fiction.
How do we think about the outside world, the relationship between our environment, humanity and its living inhabitants? What cultural and philosophical, religious, political and racial attitudes shape the literature of space, and place and do they affect our daily lives? This module examines historical and contemporary cultural attitudes to nature and the environment by examining a range of texts across multiple genres, places, cultures and periods which engage with notions and representations of 'nature', place, the pastoral, cities, development, agriculture, animals, gardening, outdoor leisure, environmentalism, industry, climate change, social justice and the ways in which humans have conceptualised our relationships with the natural world. You will engage with poems, plays, novels, non-fiction, religious texts from multiple traditions, film, television and other media from across the world and throughout history, plus appropriate critical and theoretical work including eco-fiction theory.
This module studies the personal essay across a range of cultures and periods, examining its diversity, its formal properties and its social and personal value as witness to oppression, a form of consciousness- raising, personal testimony and literature. This module also takes from other similar forms such as memoir and biography to offer the students a wide array of techniques and approaches to writing about the self.
This module explores contemporary culture's continuous reworking of texts across different media. It investigates film and television adaptation as a heightened example of postmodern approaches to originality and authorship which encourage us to think of "all texts as intertexts, all reading as rereading, all writing as rewriting" (Leitch 2005, p.239). The sessions explore historical explanations of adaptation, from fidelity analysis to dialogism, and apply these ideas to diverse adaptations of both canonical and non-canonical sources.
This module explores professional approaches to writing scripts for film and television, and gives you the experience of creating and developing a short screenplay. You will be introduced to two common practices for script development: the increasingly common "writer's room" practice; and the scriptwriter/script editor practice.
Verse-atile - Poetry for Page, Stage and Beyond. Poetry is a constantly changing landscape. These changes are heightened in the light of our digital and multimedia cultures. You'll place your work in this context with this module. The focus on this module is to explore and experiment with new and radical ways of exploring poetic practice. Each week we'll experiment with some of the cutting edge practices in contemporary poetry, and explore different ways of presenting these. You'll study Ekphrastic Poetry, Geopoetry, Conceptual Verse, Hybridity, Film Poetry, Instapoems and Performance Poetry. Each week's key concept or theme will be used as a way of considering different non-traditional forms. As such, the reading for each week will include a filmpoem, a performance piece and a non-traditional text form, as examples of the theme or concept we'll explore in that session. Through this you will play with a diverse range of different forms and concepts; expanding and stretching your understanding of poetry, poetics and presentation. You will consider different and non-traditional forms of poetry for the digital age, in the anthropocene, in a hypermodern context. Together, we'll move, on one large project, from concept through to execution - producing sequences of poems Assignment: You will be required to submit a portfolio of work including: a sequence of poems based on one of the forms and concepts studied during the module; an in-class group performance or group filmpoem screening (as part of a public event); a critical reflection that discusses your poetics and considers the relationship between language, form and presentation.
In this module you'll research the readership and style of various magazines, websites (including blog spaces) and organisations, with a view to writing perfectly pitched feature articles. You will learn the varied forms of the feature and get practical experience of working on real-world publication ideas. This practical experience will also include the establishment, design and up-keep of an independent blog space, to provide a working knowledge of journalism/feature writing online. You will also have to produce a professional profile for yourself as a writer. Practical application is emphasised in this module and the assessment is relevant to the current freelance writing industry.
In this module students will develop an understanding of the narrative approaches used in writing crime and psychological thriller fiction. We will also consider the different target groups these works may be written for. Students will analyse examples of crime and thriller fiction, and then use their acquired knowledge of the conventions and possibilities in those genre to create and evaluate examples of their own crime and thriller writing. Throughout the semester, students will be given the opportunity to present work and receive feedback for such work, in both written and verbal form. This will culminate in a portfolio assessment at the end of the semester, where written feedback will again be provided.
This module offers students the opportunity to explore ways of working creatively with region and identity in their writing, particularly with regard to how the former impacts on the latter. It will consider the significance of setting, and the extent to which voice and character can be determined by place. It will create a context in which students can reflect on, and respond creatively to, their own environment as a means of producing original writing in a variety of forms.
The module aims to provide for the initiation of an in-depth individual writing project focussing specifically on the production of a first novel. The module will address some of the issues involved in researching and developing an extended narrative. Students will create the opening of an original novel together with a synopsis of the complete story and an account of how the project might be marketed once complete. Combining both classroom-based teaching, independent study, and tutor supervision, it aims to help students create the kind of documentation required to approach prospective publishers.
The various futures of writing involve a number of emerging practices. Good writers and editors can put their skills to use in a myriad of professional careers, including content writing and editing, book and magazine publishing, corporate communication, podcast writing, video games, publishing, web content development, arts promotion, advocacy, and many others. Although the career opportunities are wide and various for this discipline, all of them assume that practitioners have learned to handle text professionally and can apply key skills in a variety of industry contexts. In this module, you will learn different writing skills and registers to build your own portfolio as a professional writer. You will become familiar with professional fields such as marketing, content writing, podcasts, video games, journalism, and more. You will also explore other aspects of the professional writing career such as having a writing routine, dealing with rejection, creating professional relationships with agents and publishers, finding a writing community and many more. Assignments will build your skills in document design, writing in multiple modes and media, usability testing to develop more accessible texts, and ethical considerations for communication in professional settings.
We live in a time of fraught climate, ecology and nature debates and poetry is taking a centre stage in these discussions. This module is a creative exploration the cutting-edge practices of Geopoetics - The Expression of the Earth. This module will develop your awareness of geological, ecological and geographical debates and concerns and consider how the Earth Sciences can be used in conjunction with poetry. You will be encouraged to offer your own creative voices to the existing poetic conversations about nature, climate and the living world.
This module provides an opportunity to apply academic skills and knowledge to a project negotiated with an external organisation. Students are required to identify, negotiate and research an issue which is relevant to both their academic study and the external organisation. This enables the student to demonstrate an awareness of academic research within an organisational context, together with an understanding of the parameters of research methodologies within an academic framework.
The Creative and Professional Writing Project enables you to work independently in an area of your choice and under the supervision of an appropriate member of staff, who then serves as the supervisor of that project. It allows you an opportunity to pursue an interest in a given subject/issue related to creative or professional writing or to produce extended creative writings to a greater depth and breadth than before. At the same time, it provides you with the chance to display the skills in organisation and research methods you've acquired in previous modules, as well as to demonstrate your mastery of the craft of creative and professional writing.
This module maps, historicises and analyses our rapidly changing experience in the digital age, which confronts us with new and diverging forms of social relationships, identities and changing human behaviour. The module explores how narrative form is changing by paying attention to new modes, media, formats, platforms and reading devices with new temporalities and possibilities, such as literature published via Twitter, gaming narratives, cell phone novels, and new genres such as 'tech thrillers'. We also analyse game narratives.
The aim of this module is to Familiarise you with the scope of employment and enterprise opportunities available to graduates engaged in the active pursuit of a career in the creative industries. Enable you to effectively investigate and then demonstrate knowledge of the current professional creative industries landscape and to contextualise this in relation to your own career goals and personal development needs To assist you to identify, understand research and reference information pertinent to your personal career ambitions. To provide opportunities for you to utilise written, verbal and visual presentation techniques in order to develop your transferable skills and gain confidence in applying for and attending formal job interviews. An opportunity to produce a body of evidence to secure the University of Wolverhampton Enterprise and Employability Award You will produce a variety of documents/artefacts to support entry into the creative industries and actively engage in class exercises to enhance your personal development. The exact scope of these will be outlined in the assignment brief in accordance with your specialist subject.
This module explores the ways postcolonial texts challenge dominant discourses of 'race', gender, sexuality, class, disability, and religion. Students will study a range of texts by authors of colour from Britain, the U.S. and other parts of the world and consider the intersections between different constructions of identities in literature and culture. Postcolonial cultural theory and critical race theory will be central to this module, alongside feminism and disability studies. Guest speakers will contribute towards the module at various points. Alongside the set texts on the module, students will be encouraged to bring literary and cultural texts from their own experiences to the classes, and to feed into the assessment. Students will have the opportunity to work together to produce a digital artefact which communicates their expert knowledge of this topic to audiences beyond academia.
This module follows on from 6CW001 Writing the Novel: Planning, Process & Preparation with the unique aim to enable you to continue to develop a longer work of prose at UG level. Since you will have already completed the first 4,000 words of an original novel together with a synopsis of the complete story as part of your 6CW001 submission, this complementary follow-on module will take you beyond those first chapters, enabling you to have the vision of the whole work as you continuing writing towards a mid-way point and/or beyond. This module will, therefore, be completely unique in its pedagogical strategy by tailoring weekly module content according to your collective and individual writing objectives. This will mean a fair percentage of self-directed study to further your creative process and in terms of meeting more personalised learning outcomes. For example, as per your requests, we might focus upon managing the genre balance or ensemble cast storylines; the techniques used in narrative tension for story arcs; instigating subtexts out of contexts. In essence, you will take ownership over your own learning as devised from your own practice. Module teaching will, therefore, be a combination of seminar and workshop, peer review, tutor supervision and peer mentoring, close reading analysis, publication pitches, guest speakers, and self-promotion techniques. You will look to complete the next 4,000 words of your project, including an account of how the project will add to existing canons, and how it may be pitched to prospective publishers.
Potential Career Paths
Copy writer, copy editor, technical writer, additional information.
Everything you need to know about this course!
Why Wolverhampton?
This course is one of the few in the country to combine English with creative and professional writing (most exclude the former). Thus there is a real emphasis on employability.
The course is taught by prize-winning, published writers whose books cover a wide range of creative, professional and critical disciplines (fiction, poetry, journalism, critical writing and scholarship etc).
Special visiting lecturers from the world of publishing are invited to speak on modules, as are internationally renowned authors.
Comments from our External Examiners on provision: "The team in themselves are highly active and productive as writers - their publications in contemporary fiction, humour writing, literary criticism and creative writing pedagogy are important contributions to their respective fields and ensure the relevance and currency of their teaching."
The members of academic staff who lead this course are Paul McDonald
What skills will you gain?
On successful completion of this course, you will be able to:
Think critically, reflectively and creatively about writing
Engage in the comprehension, analysis and appreciation of written texts using variety of written, oral and digital resources
Demonstrate key employment skills (e.g. self-management, IT, digital literacy, enterprise, working in groups)
Produce artistically coherent, original and technically adept writing
Articulate both orally and in writing knowledge and understanding of texts, theories, discourse conventions and strategies relevant to the study of creative and professional writing within a multicultural context
Source, research, assimilate and articulate material relevant to the production of creative and professional writing.
Course Fees and Finance
Additional course costs.
Additional Field Trips: At least £100 for field trips.
Further information on these additional costs will be provided during your studies.
Further information on these additional costs will be provided prior to the start of your studies
The University is committed to a transparent fee structure , with no hidden costs, to help you make an informed decision. This includes information on what is included in the fee and how fees are calculated and reviewed
Prepare for Foundation Pathway: - We will consider mature applicants (age 21 or over) who have not achieved 48 UCAS points (equivalence) from prior level 3 qualifications, if you have a keen interest in this subject area or hold relevant experience. You will be required to attend a compulsory Prepare for foundation assessment day where you will take part in a variety of activities which will assess your suitability for the course. If you would like more advice and guidance about this admissions pathway, please contact Gateway to discuss and support you making an application to us.
Academic Pathway: - 48+ UCAS tariff points
A-levels: Grade profile of DD
Access to HE Diploma: (60 credits) of which a minimum of 45 must be at Level 3 (48 UCAS point equivalence, minimum 45 credits at pass)
BTEC: Grade profile of PPP
T-Level: Pass grade with a core component profile less than C .
Tariff: Other Level 3 qualifications are accepted for entry. A minimum of 48 UCAS Tariff points will be required.
International entry requirements and application guidance can be found here
Use the UCAS Tariff calculator to check your qualifications and points
Other Requirements: Applicants must be 18 years old or above at the start of the course.
Tuition Fees Loan (Home Fee Status):
Most students will be able to apply for a loans to pay for these subject to eligibility. To find out more information please refer to the government Student Finance website.
Changes for EU students:
EU citizens living in the UK with 'settled' status, and Irish nationals living in the UK or Ireland, will still be classified as Home students, providing they meet the usual residency requirements, for more information about EU Settlement Scheme (EUSS) click here.
Self-funding:
If you don't want to take out a loan to pay your fees or if you aren't eligible to receive a loan, you might want to take advantage of the University's scheme to pay by instalments: See How to pay.
Your employer, embassy or organisation can pay for your Tuition fees:
If your employer, embassy or organisation agrees to pay all or part of your tuition fees; the University will refer to them as your sponsor and will invoice them for the appropriate amount.
We must receive notification of sponsorship in writing as soon as possible, and before enrolment , confirming that the sponsor will pay your tuition fees.
Financial Hardship:
Students can apply to the Dennis Turner Opportunity Fund.
Bursaries and Scholarships:
In addition the University also offers a range of Bursaries and Scholarships packages
You can find more information on the University's Funding, cost, fee and support pages.
01902 32 22 22
Order a prospectus
How We Compare
Find out how our course is rated on Discover Uni, the official website for comparing UK higher education courses
Full-time Course
Part-time course, make it happen, related courses, your recently viewed courses recently viewed.

Skip to Content
Bulletin Home
Institution Home
Current Students
Faculty and Staff
Find a Degree
Find People
Current and former students may login to show their courses completed, where relevant, in the Bulletin.
Public & Professional Writing Minor
The Public & Professional Writing (PPW) minor is designed for students who write extensively in their public, civic, and professional lives, equipping them with critical and rhetorical skills for analyzing and producing written, digital, and visual texts for real-world purposes and audiences. Housed in the English Department, it is designed for English majors who wish to hone their prose-writing, augment their knowledge of literary genres and theories with knowledge of professional and public writing genres and theories, and gain familiarity with a range of critical approaches to reading and producing texts. At the same time, it attracts students from across majors who foresee futures in communication-centric fields, including media, public policy, international relations, business, social work, law, medicine, and more. Attentive to questions of justice in the diverse local, national, and global contexts in which professional communicators work, it also appeals to students with interests in nonprofit, advocacy, and activist work.
Six (6) courses are required for the minor: 
A list of courses fulfilling the Texts and Contexts requirement can be seen on the  core curriculum page . Texts and Contexts courses have the TC attribute.
See below for a list of courses fulfilling this requirement.
PPW-Focused courses
Courses in this group have the PPWF attribute.
PPW-Designated courses
Courses in this group have the PPWD attribute.
Program Policies
Policy on double counting.
Students may double count up to two (2) courses towards the PPW minor and their major, or another minor. For PPW minors majoring in English or in English with a Creative Writing Concentration, one of those courses will be Texts and Contexts. Students may count no more than two PPW-Designated courses from outside of English toward the minor.
Study Abroad Policy
Students are not required to study abroad. However, students who choose to study abroad may apply up to two (2) pre-approved courses to the PPW minor.
Foreign Language Policy
There is no foreign language requirement for the PPW minor. However, students may fulfill elective requirements for the minor with appropriate courses in a language other than English.
Courses in which a student receives a grade of D or F will not count toward the minor.
Additional Information
For students who transfer from another school to Fordham, the department will consider counting up to two courses taken prior to arrival at Fordham toward the minor.
Credits earned for internships do not count for credit toward the Public & Professional Writing minor. Internship credits do count for general credits toward graduation. In order to receive academic credit for an internship, you must have completed 60 academic credits, have a minimum 3.0 GPA, and register for a tutorial with a faculty member who agrees to serve as your academic adviser. Depending on the amount of academic work involved in the tutorial, your faculty mentor will suggest that you register for a one- or two-credit tutorial. Internships are graded on a Pass/Fail basis. 
Advanced Placement credits in English Literature and in English Language count toward a student's total number of credits in the college but not within the minor. A score of 4 or 5 in AP English Literature will count toward college elective credits. 
Courses taken on a Pass/Fail basis cannot be counted towards Public & Professional Writing minor requirements.
Availability
The minor in public & professional writing is available at Fordham College at Rose Hill and at Fordham College at Lincoln Center. Students in Fordham's School of Professional and Continuing Studies may minor in public & professional writing only if they receive the approval of their advising dean and/or department, and their schedules are sufficiently flexible to permit them to take day courses at the Rose Hill or Lincoln Center campuses.
Print this page.
The PDF includes all information on this page and its related tabs. Subject (course) information includes any changes approved for the current academic year.
The PDF will include the entire catalog.