Social Work Practice with Carers
Case Study 3: Susan
Download the whole case study as a PDF file
Susan is the carer for her partner Grace who is 82. Grace has become increasingly frail and, following hospital admission and rehabilitation, has agreed to a trial three months in a care home.
This case study examines the impact of going into a care home on the caring relationship, and the need to support transitions and respond to family conflict, including through mediation. It also considers issues of identity and sexuality .
When you have looked at the materials for the case study and considered these topics, you can use the critical reflection tool and the action planning tool to consider your own practice.
Support plan
Transcript (.pdf, 60KB)
Name : Susan Reinfeld
Gender : Female
Ethnicity : White British
Download resource as a PDF file
First language : English
Religion : Humanist
Susan is 70 years old. She is primary carer for her partner, Grace, who is 82. In their younger days Susan and Grace travelled widely, they had a large network of friends and although they don't have any children of their own, they have nieces and nephews. Susan is particularly close to her nephew Graham. Grace has generally taken the lead in decisions and in the relationship. Sometimes now she gets angry with Susan if she doesn't do things the way Grace expects or if Susan makes a suggestion which Grace sees as 'stupid.' Grace's family have at times struggled with her sexuality and while her relationship with her nieces and nephews is good, her relationship with her brother Clive has been more difficult.
Over recent years Grace has become increasingly frail and has relied on Susan to wash and dress her, support her to use the toilet, as well as maintain the home and cook meals. Two months ago, Grace had a fall and was admitted to hospital. She was discharged to a rehabilitation bed in a care home. Before the hospital admission Susan and Grace were not in contact with services. Whilst in hospital and the care home, Susan has visited every day and helped Grace with personal care. Grace frequently phones and texts Susan. After six weeks of rehabilitation, Grace continues to need support to walk and with all her personal care, including support at night. You have been involved in a multi-disciplinary assessment which has recommended that Grace needs 24-hour care. As part of this assessment, Susan talked about how exhausted she is, and said that she no longer feels able to support Grace at home because of the impact on her health. Grace has agreed to a trial three months in a care home.
Susan and Grace are not legal partners, as they have not entered into a civil partnership nor are they married. Susan has no power of attorney for Grace. Susan is worried about the costs of a home and how this will be paid for. She feels guilty about 'letting Grace down' and sad about the future she will no longer have with Grace. Susan is also worried about Clive's reaction.
Susan has asked to speak to someone about her concerns. You meet with Susan and do an assessment and support plan.
Susan Reinfeld
What others like and admire about me
It depends on their politics! I am a human rights activist, a peace campaigner and environmentalist. My friends admire the strength of my life-long commitment to socialist principles.
What is important to me
Socialist feminism
Cinematography
Being outdoors
Walks and good food
How best to support me
Don't make assumptions about me.
Read the notes before meetings or discussions so that I don't have to repeat information.
Give me information and advice on how to find and finance the best possible care for my partner.
We need open-minded communities. Be aware and sensitive to us as a lesbian couple.
Recognise that I am still a carer even though Grace is in a care home.
Help me to carry on caring for Grace and to manage the impact for Grace and her family of her being in a care home.
Support me to understand the implications for our home, finances and future decisions as we are not civil partners or married.
Address : 69, Willow Crescent, Allpark, ZZ3 Z33
Telephone : 07856 765432
Email : [email protected]
Date of birth : 01.06.45 Age 70
GP : Dr Habeeb, Allpark Surgery
Chronology completed by
Organisation :
Date chronology completed : 08.03.16
Date shared with person : 08.03.16
Susan's Ecogram
Date completed : 8 March 2016
Carers Assessment
Name: Susan Reinfeld
Address: 69, Willow Crescent, Allpark, ZZ3 Z33
Telephone: 07856 765432
Email: [email protected]
Gender: Female
Date of birth: 01.06.45 Age 70
Ethnicity: White British
First language: English
Religion: Humanist
GP: Dr Habeeb, Allpark Surgery
How would you like us to contact you?
Mobile or email
Do you need any support with communication?
About the person/ people I care for
My relationship to this person: Partner
Name: Grace Wilson
Telephone: 07878 123456
Date of birth: 18.01.34 Age 82
Ethnicity White British
First language English
Religion Humanist
GP Dr Habeeb, Allpark Surgery
Please tell us about any existing support the person you care for already has in place. This could be home care, visits or support from a community, district or community psychiatric nurse, attending any community groups or day centres, attending any training or adult learning courses, or support from friends and neighbours.
GP, Dr Habeeb.
Phone calls from nephews and nieces.
Grace is currently in a residential care home for rehabilitation after being in hospital.
Social Worker who organised the step-down bed
Multi-disciplinary reablement team
The things I do as a carer to give support
Please use the space below to tell us about the things you do as a carer (including the emotional and practical support you provide such as personal care, preparing meals, supporting the person you care for to stay safe, motivating and re-assuring them, dealing with their medication and / or their finances).
Before Grace went into hospital, I used to support her throughout the day and night. Now I go to the care home after breakfast and stay until Grace goes to bed. Grace often rings me when I am not at the home including in the night.
This is what I generally do:
I launder Grace's clothes and bring them in – Grace is meticulous about her appearance – very stylish.
I take Grace to the toilet during the day – she needs support to be able to use the toilet and it is important to her that I do this.
I remind Grace about her medication and help her to take the correct ones at the right times.
I help Grace to go down to meals in the home – I bring in some food for her which I cook from her favourite recipes
Grace likes us to watch films or TV recordings together, especially documentaries. We usually manage at least one programme a day together. She likes me to keep her informed about what's going on in our political networks. I bring in books and local information, international news items, and read to Grace. I try to find things that interest her to bring in every day.
I help Grace to get undressed and showered in the evening – she likes to feel fresh at the end of the day.
When I get home, I sort things out there and get things ready for visiting the next day.
When Grace was at home I also:
Helped Grace to get washed and dressed in the morning.
Did all the shopping, meal preparation and cooking – Grace is a good chef and explained how things need to be done.
Arranged Skype calls with friends for Grace.
Helped Grace to have a bath each evening – we don't have a shower.
Helped Grace to the toilet in the night, usually a few times.
Fetched things for Grace in the night if she wasn't able to sleep.
Arranged any medical appointments and collected medication.
How my caring role impacts on my life
Please use the space below to tell us about the impact your caring role has on your life.
The last year or so has been very difficult. I have done my best to support Grace and this has gradually made me more and more tired. I have been feeling unwell due to the lack of sleep and am always exhausted.
I worry about letting Grace down but I cannot do all that she needs me to do at home. Even with help coming in, there would be so much time when it was just me. Grace has said that she will try a care home and I think this is best. However, I feel guilty every time I leave her.
Even while Grace has been in hospital, and now in the reablement home, I seem to be as busy as ever. Grace is anxious about being in the home so I visit every day. The food is definitely not up to Grace's standards – so I try to prepare something fresh to take in for her every day. Grace phones or texts me when I am not there and sometimes during the night. It is very stressful being 'on call'. She forgets that I may be asleep or driving to see her.
I used to like going to the cinema and I wanted to get involved in a "University of the Third Age" group which I saw is exploring the history of film. I would like to travel and carry on with campaigns. At the moment I am too tired to do more than visit Grace and I don't want to let Grace down by not being there for her.
It feels like my future is very bleak. We were planning to do so much more but all that has faded away along with Grace's health. I feel like I have already lost her in a way. I miss the relationship that we had. Grace gets frustrated and she can lash out with her tongue. She gets quite angry if I don't get it right. I know she doesn't mean it but it does hurt and I don't know who to turn to. Some of the staff in the home seem quite uncomfortable around us and some have made comments that I find quite oppressive.
My sister passed away last year and I miss her. Grace's brother, Clive, is hard work – he's very domineering. I'm concerned about his response if the decision is made for Grace to go into a care home for good. He has always expected me to cope no matter what – his attitude is that I've 'made my bed and must lie in it'. He expects me to continue caring for his sister as "that's what I would have to do if I was Grace's husband".
What supports me as a carer?
Please use the space below to tell us about what helps you in your caring role.
I have a very supportive network of friends, we phone and email a lot. The trouble is we are so spread out, and I don't really like talking about Grace behind her back, certainly not about the more private side of our relationship. I used to relax by walking, watching films, reading, studying or visiting new places.
My nephew, Graham – he only lives 20 miles away – he and I used to enjoy long walks together and we're very close. He phones often and we make plans but I am so busy trying to sort everything out I hardly see him now.
The GP is very good and comes when we need her, but there is not much she can do either now, it's the staff at the home who are looking after Grace at the moment. Some of the staff are very supportive.
My feelings and choices about caring
Please use the space below to tell us about how you are feeling and if you would like to change anything about your caring role and your life. I know I can no longer provide the level of care that Grace needs and it is right for her to be in a care home. However, I can't help feeling that I have failed her. There were so many things that we shared and we had plans for the future. I'm beginning to recognise that some of the feelings I have are bereavement – the life we once shared is coming to an end.
By the time evening comes I feel emotionally drained. I feel like I can't ever switch off from thinking about Grace. My life is on hold and I miss the things that I had hoped to be doing now, being more active in the world. I have had to give up a lot to support Grace and it is affecting my health. I want to support Grace as much as I can and ensure that she is happy. I do need to make sure I can keep going and that I can still be me.
I would like us to have time together that is not just about caring. I'm now providing personal care to my partner- our relationship has shifted – I'm not sure we feel like equal partners in life – not only from my perspective but I think Grace finds it difficult too. I'd love us to just be partners again, to have the intimacy we used to have with each other. I don't want that side of our relationship to disappear.
Grace's brother doesn't agree with the decisions that are being made. He has always found our relationship hard to accept, and he likes to be in charge. He has very traditional values. I want him to understand and to support us.
Information, advice and support
Let us know what advice or information you feel would help you and what sort of support you think would be beneficial to you in your caring role.
I'd like someone to discuss my concerns with and talk things through, so I feel reassured I am making the right choices, for both of us. I must get it right.
I'd like to not have to repeat my story and keep having to explain our relationship. I'd like to be able to stay over with Grace and feel free to visit when I and she want.
Good communication between all the professionals. An explanation of everyone's roles, and one person to co-ordinate it all. I'd like to know who to contact and who there is to help me.
Grace needs looking after properly and professionally but I don't know how I can pay for everything to keep our shared home going and sort out her care. Being clear about how the care home is going to be funded will help.
Confidence in the paid carers doing their job properly, that they know what equality actually means.
Grace to have access to the internet so that she can keep up with her interests when I am not there.
I need expert professional advice about looking after Grace's affairs, our home – which belongs to her, and our finances.
Having someone to attend meetings with me, be my advocate.
I don't know how to cope with her brother's response. I'd like help with this, and support from the f amily with this.
To be used by social care assessors to consider and record measures which can be taken to assist the carer with their caring role to reduce the significant impact of any needs. This should include networks of support, community services and the persons own strengths. To be eligible the carer must have significant difficulty achieving 1 or more outcomes without support; it is the assessors' professional judgement that unless this need is met there will be a significant impact on the carer's wellbeing. Social care funding will only be made available to meet eligible outcomes that cannot be met in any other way, i.e. social care funding is only available to meet unmet eligible needs
Date assessment completed 08 March 2016
Social care assessor conclusion
Susan has been providing significant daily support to her partner, Grace aged 82, who has recently been hospitalised after a fall and had six weeks support in a reablement bed. At 70 years of age herself, Susan is struggling to cope with the physical and emotional demands of caring for her partner. Susan describes feeling exhausted and says that her health is deteriorating. Before the hospital admission Susan and Grace weren't in contact with services. Following a six week reablement period, and during subsequent assessments, Susan and Grace have reluctantly come to the joint decision that a care home for Grace is needed due to the level of needs. Susan is determined to still be able to provide a high level of care for Grace, bringing her food and supporting her personal care, and activities during the day. Susan wants to maintain daily contact and be able to stop overnight with Grace. The impact of this decision and the pressures on Susan of trying to find a suitable residential home for Grace, sorting Grace's affairs and their legal position, are considerable. Susan is also concerned about Grace's brother's response to her going into a care home. The situation is having a significant effect on Susan's emotional wellbeing and she needs support in order to continue as a carer and maintain her relationship with Grace, and to engage in her own activities and maintain her home.
Eligibility decision Eligible for support
What's happening next Create support plan
Completed by
Organisation
Signing this form (for carer)
Please ensure you read the statement below in bold, then sign and date the form.
I understand that completing this form will lead to a computer record being made which will be treated confidentially. The council will hold this information for the purpose of providing information, advice and support to meet my needs. To be able to do this the information may be shared with relevant NHS Agencies and providers of carers' services. This will also help reduce the number of times I am asked for the same information.
If I have given details about someone else, I will make sure that they know about this.
I understand that the information I provide on this form will only be shared as allowed by the Data Protection Act.
My relationship to this person Partner
Name Grace Wilson
Address 69, Willow Crescent, Allpark, ZZ3 Z33
Telephone 07878 123456
Gender Female
Date of birth 18.01.34 Age 82
Support plan completed by
Date of support plan: 08 March 2016
This plan will be reviewed on: 08 May 2016
Signing this form
Susan has asked for this support plan to be considered as part of Grace's care and support plan but for it not to be shared with Grace.
Transition into a care home
Evidence shows that hospital social work is reported as highly valued but with carers feeling that empowering and person-centred practice was sometimes undermined by the discharge and care management processes (McLaughlin 2016). Issues of information for carers, their expectations of a social worker who has to move on to the next patient and the difficulties of reconciling the role of carers and the rights of service users – which can be at odds at the point of discharge (Fowler 2009) – are raised. Guidance for health and social care professionals on the transition from hospital settings to the community or care homes (NICE 2015) stressed the importance of shared information (with carers if the patient consents), communication and multi-disciplinary care planning.
NICE guidance on Transition between inpatient hospital settings and community or care home settings for adults with social care needs https://www.nice.org.uk/guidance/ng27
NICE quality standards on Mental wellbeing of older people in care homes
NIHR (2012) Understanding and improving transitions of older people: a user and carer centred approach
SCIE Quality in social care: achieving excellence in care homes for older people
Integrated work
Research highlights three characteristics of social workers in hospital discharge settings – first that they managed unanticipated events, second they made good use of a broad and interconnected perspective of the health and care system plus third, relationship building between patient, caregiver and health and care providers was an effective component of that social work (Fabbre et al 2011).
The College of Social Work and the Royal College of GPs (2014) GPs and Social Workers: Partners for Better Care Delivering health and social care integration together
Research in Practice for Adults Frontline: Supporting successful integration – improving outcomes in social care and health https://www.ripfa.org.uk/resources/publications/frontline-resources/supporting-successful-integration–improving-outcomes-in-social-care-and-health-frontline-briefing-2015
SCIE (2012) SCIE Research briefing 41: Factors that promote and hinder joint and integrated working between health and social care services
Kings Fund (2014) Making our health and care systems fit for an ageing population http://www.kingsfund.org.uk/publications/making-our-health-and-care-systems-fit-ageing-population
CarersUK (2016) Pressure Points: carers and the NHS
Transitions for carers
Research points to contributions of social workers to care transitions, specifically, informational continuity; patient-health care professional relational continuity; conflict resolution; mediation among family, patient, and health care professional (for example, doctors and nurses); collaboration with family caregivers and community supports; and relocation counselling.
Carers Trust (2014) Improving health outcomes – older carers voices and stories
Carers UK (2015) Need to know: transitions in and out of caring: the information challenge
Carers UK (2012) In sickness and in health http://www.carersuk.org/for-professionals/policy/policy-library/in-sickness-and-in-health
SCIE, The participation of adult service users , including older people and carers, in developing social care
Tool 1: Carer life transitions
Family complexity and conflict
Research shows that in situations of multiple and complex needs the distinction between client and carer blurred and could change circumstantially. The question of separate social workers for people in such relationships (Swetenham et al 2015) or the introduction of a carers advocate (SCIE, Care Act 2014) have received consideration. Family group conferencing, along with mediation as whole family approaches, were found to have particular applicability to adult safeguarding social work. (SCIE 2012).
RiPfA Key Issue: Balancing need: the relationship between carers' assessment and needs assessment
SCIE (2012) Safeguarding adults: Mediation and family group conferences
SCIE (2012) Safeguarding adults: mediation and family group conferences: Information for people who use services
Skills for Care and Carers Trust (2014) Assessing carer's needs: a short guide to taking account of everyone in the family who cares
Carers UK (2014) Caring and family finances inquiry
Tool 2: Mediation stages
Identity and sexuality
The significant potential of social work to ensure sustainable and effective support over the longer term, in forming relationships and undertaking comprehensive and sensitive assessments in partnership with (older) people and their carers has been documented. (Milne et al 2014 in making the case for gerontological social work).
SCIE, Personalisation briefing: Working with lesbian, gay, bisexual and transgender people
National LGB&T Partnership (2015) The Adult Social Care Outcomes Framework LGBT Companion Document
Safe Aging No Discrimination (2015) Researching the hopes, fears, experiences, expectations  of health & social care by older – and old ‐ lesbian, gay,  bisexual and trans people in Shropshire
Pugh S, McCartney W and Ryan J with the Older Lesbian, Gay Men, Bisexual and Transgendered People's Network (2010) Moving forward: working with and for older lesbians, gay men, bisexuals and transgendered people: training and resource pack
SCIE Working with lesbian, gay, bisexual and transgendered people: older people and residential care: Roger's story
Tool 3: Moving into a care home – checklist
Tool 4: Moving into a care home – advice for lesbian, gay and bisexual people
Tool 5: Top tips for including LGBT people – LGBT Health and Wellbeing (2014) Ten top tips for becoming more inclusive of lesbian, gay, bisexual and transgender people: a guide for services and organisations working with older people
Tool 6: LGBT Checklist for social care providers – Age UK Camden and Opening Doors London (2011) Supporting older lesbian, gay, bisexual and transgender people: a checklist for social care providers
Download tool as a PDF file
You can use this tool to consider a transition point in someone's life.
This tool is based on Transitions' extract from Lynne Wealleans (2013) A Life Course Approach to Promoting Positive Ageing. Beth Johnson Foundation
The life course model outlined in this report comprises five core elements; place, transitions, catalyst for change, personal resilience and control and enhancing future life choices.
Back to Summary
Tool 2: Mediation Stages
This tool sets out the stages of a mediation process. You can use it to plan and deliver a mediation session.
Establish the arena
Set the agenda, prioritise and plan
Discuss the issues and explore options
Develop solutions and secure agreement
Mediation – The stages
Stage 1: establishing the arena.
The mediator manages introductions, clarifies the process, establishes ground rules and confirms their role. They will make sure that all participants have signed the Agreement to Mediate, which sets out the terms and conditions of mediation.
Stage 2: Defining and clarifying the issues
The mediator will ask each participant to explain why they have come to mediation, their concerns and what they hope to gain from mediation. The mediator will summarise this information after each participant has presented their view, to ensure that they have understood the issues correctly and to acknowledge the concerns and feelings of each participant.
Stage 3: Agenda setting, prioritising and planning
The mediator will ask each participant to help set an agenda for mediation. The issues will be drawn from each participant's presentation in stage 1. The mediator will:
ensure that the participants lead the development of the agenda
include issues that are significant to the participants
help the participants to link issues, which can make resolution easier in stages 4 and 5
ensure that all issues that can be included are included.
The mediator will help the participants to prioritise the issues and agree an order in which to discuss them. It may be necessary for participants to be given the chance to resolve some issues before others can be discussed.
Stages 4 and 5: Discussing the issues and exploring options
The mediator will encourage participants to discuss each issue in the order set out in the agenda. They will listen carefully for agreement on certain issues and find ways to bring participants closer on issues they do not agree on. The mediator will also encourage participants to focus on interests – what each party needs – rather than positions – what each party wants. By establishing interests that are the same or similar, the mediator will encourage participants to be creative and explore options that meet everyone's needs and interests.
Stages 6 and 7: Solutions and securing agreement
The mediator will encourage participants to build on the options discussed in stages 4 and 5 to develop solutions that meet everyone's needs. Two important processes happen at this stage:
Participants are empowered to find their own solutions that work.
Participants work in partnership – collaborating to find solutions that are beneficial to everyone.
The mediator plays an important role here: to help the participants test the achievability of the solutions they have developed.
In appropriate cases, they will help the participants to focus on how their proposed agreement meets the needs of anyone – including those not present – affected by its outcome.
This information is based largely on: SCIE Mediation Stages
Download the tool as a PDF file
Care home checklist
Use our checklist to help you find out as much as you can about a care home and make an informed choice.
Where is the home?
Will visitors be able to get there easily?
Are there transport links near by?
Are facilities such as shops, pubs, parks and places of worship within easy reach?
How accessible is the home?
Will it be easy for you to enter and leave the building, and move between rooms and floors?
How good is the wheelchair access?
Is there a lift?
Does the home feel clean and inviting?
Are there any unpleasant smells?
Do the rooms feel hot and stuffy or cold and draughty?
Is there a relaxed and friendly atmosphere?
Will you feel comfortable chatting and socialising in the home's public areas?
Are chairs arranged in groups or round the edges of the rooms?
Is there a quiet living room for reading, as well as one with a television?
Are the rooms a good size?
Will you have a room to yourself?
Is there any choice of rooms to accommodate preferences such as sun, shade or quiet?
Do the rooms have en suite facilities or basins?
Will you be able to bring your own possessions such as pictures, plants and furniture?
Does the home allow pets?
Will you be able to settle into the home?
Would you prefer a larger or smaller home?
Based on AgeUK's care home checklist
Download the tool as a PDF
Moving into a care home – advice for lesbian, gay and bisexual people The Alzheimers' Society
Making the decision to move into a care home is never easy, for the person with dementia, their partner or relatives – whatever the person's sexual orientation. However, in spite of recent improvements in law to protect their rights, lesbian, gay and bisexual people can still find moving into a care home particularly difficult due to fears of homophobia or of not having their specific needs met. This factsheet provides some advice on choosing a suitable care home and suggests things to think about when the person moves in.
Ten Top TiPS for becoming more inclusive of lesbian, gay, bisexual and transgender people A guide for services and organisations working with older people LGBT Age
What does it mean to be inclusive of lesbian, gay, bisexual and transgender (LGBT) people? How can you make sure that LGBT people feel actively welcomed? Why is it important to go beyond 'treating everyone the same'? How can your organisation provide the best service possible to older LGBT people?
Supporting older Lesbian, Gay, Bisexual and Transgender people A checklist for Social Care providers Age UK Camden, Opening Doors London
This checklist 4 aims to assist organisations to become LGBT friendly (i.e. to 'come out' to older LGBT clients as "gay friendly") so that the organisations more readily meet their requirements under the Equalities Act and the older person feels able to "come out" to the organisation and be fully themselves.

Equal opportunities
Complaints procedure
Terms and conditions
Privacy policy
Cookie policy
Accessibility
Browser does not support script.

Getting started
Career progression
Teachers and careers advisors
Employment advisors
Case studies
Watch their stories - crg homecare.
Meet Molly, Connor and Ella Phoebe - they tell us what it's like working in the rewarding world of adult social care and supporting people like Martin, who describes the impact their support has had in helping him to live an independent life. These videos were created in collaboration with CRG Homecare .
Meet our carers - Curado
Meet Kimberly, Connar, Ada, Augustine, Juliana and Gloria, who discuss working in mental health care and share their tips and advice for others interested in a career in adult social care. This video was created by Curardo , who specialise in making a difference in the lives of people with mental health needs.
Direct care roles
These roles involve directly working with people who need care and support
Positive behaviour support assistant, Clara Burfutt
Clara supports adults with mental health conditions who also have behaviour that challenges.
Mental health support worker, Darren Sewell
Darren supports two people with mental health conditions in a small care home.
Management roles
Care supervisor, emma stowell.
Emma supervises a team who provide care to people in their own home.
Senior Care Assistant, Luke Britton
Luke works in a residential home for older people and is responsible for ensuring his shift runs smoothly.
Assistant manager, Aiste Trimakaite
Aiste supports with the management of a care home for people with mental health conditions.
Operational Lead, Adam Skerritt
Adam is responsible for the day to day running of the children and young people's services in his local council.
New Projects Manager, Andrea Wiggins
Andrea works in a team who set up special services for people with learning disabilities and/ or autism.
Locality Manager, Chris Hocking
Chris manages a team of 30 care workers who go out and provide care in people's homes.
Intervenor Service Manager, Deb O'Shea
Deb manages a team who support people with sight and hearing impairments, ensuring they get the services they need.
Registered Manager, Linda Douglas
Linda works for a domiciliary care provider and she supports a team with induction, supervision and training.
Registered Manager, Linda Pitt
Linda works in a care home for older people and is responsible for the day to day running of the home.
Home Care Manager, Liz Ingham
Liz works for her local council and assesses people who need care and support in their own home.
Managing Director, Michelle Apostol
Michelle is responsible for ensuring the organisation and its staff deliver high quality care.
Team Manager, Mike Maden
Mike manages three residential care homes for people with learning disabilities including organising activities for residents.
Head of Care Services, Nicola Taylor
Nicola is part of a development team who are building a new care service to support people with dementia.
Cluster Manager, Sally Gibbons
Sally manages a team of care workers who offer care, outreach and supported living services in the community.
Deputy Manager, Sophie Layton
Sophie supports the manager of a care home for people with learning disabilities with the day to day running.
Founder and Manager, Chris McGowan
Chris is the founder of a care agency who connect self-employed carers with people who need care and support at home .
Other social care roles
Support coordinator, julie king.
Julie works in a supported housing scheme and is responsible for the wellbeing and safety of residents who live there.
Team Leader and Moving and Handling Trainer, Nicola Pullen
Nicola has taken on additional responsibilities in her role to deliver moving and handling training to other staff.
Training Manager, Adrian Muir
Adrian organises and delivers training for care workers. He also runs induction sessions for new workers and thinks of new ways to run training.
Independent Living Advisor, Martin Hayden
Martin provides support and advice to people who need care and support to help them access the services they need.
Office Manager, Julie Allen
Julie's office role covers a range of tasks including training and supervision, interviews, sorting out wages and creating care plans.
Payroll Officer, Charlotte Truslove
Charlotte supports people who employ their own care and support to manage their finances and pay their carers.
Sales and Marketing Manager, Mike Allistone
Mike is responsible for promoting seven care services to potential customers.
Tenancy Sustainment Officer, Georgina Towers
Georgina visits vulnerable people in the community to help them remain their homes.
Independent Living Coordinator, Simon Ward
Simon supports disabled people to access the right services to help them live more independently.
Learning and Development Manager, Gemma Tomkinsmith
Gemma organises and delivers learning and training to ensure staff have the right skills and knowledge.
HR and Care Manager, Melissa Hall
Melissa works for a care agency and is responsible for recruiting self-employed carers.
Learning and Development Manager, Carol Glanfield
Carol identifies training needs, organises and delivers high quality training to ensure her colleagues have the knowledge and skills they need to deliver high quality care.
Regulated roles
Occupational therapist, penny marks-billson.
Penny supports people who have just left hospital or are at risk of going into hospital to help them live at home.
Occupational Therapist, Hanna Munro
Hanna supports six care homes with fall prevention, wheelchair and seating assessments, daily living equipment and rehabilitation.
Social Worker, Jane Haywood
Jane supports older people when they come out of hospital, and also coaches and mentors a social work team.
Codes of Professional Practice and guidance
Search the Register
Registration
Raise a concern about a social care worker
Safeguarding
Induction frameworks
Accessibility on our website
Increase text size
​Assessment and eligibility case studies
Last updated: 25 September 2022
Case Studies
These case studies have been designed as learning and development resources for direct care and support workers. They present examples of care and support needs by individuals and families, and the professional responses given.
Case Study - Julie and Steve (part one) DOC 466KB
Case Study - Julie and Steve (part two) DOC 470KB
Case Study - Julie and Steve (part three) DOC 466KB
Case Study - Gwyn Williams DOC 485KB
Case study - Jenny Thomas DOC 468KB
Case study - Jon Nichols DOC 468KB
Case study - Kaylee Harding DOC 490KB
Case study - Kyle and Seren DOC 377KB
Case study - Nathan and Gwen (part one) DOC 456KB
Case study - Nathan and Gwen (part two) DOC 482KB
Case study - Tom Davies DOC 347KB
Cookies on the NHS England website
We've put some small files called cookies on your device to make our site work.
We'd also like to use analytics cookies. These send information about how our site is used to a service called Google Analytics. We use this information to improve our site.
Let us know if this is OK. We'll use a cookie to save your choice. You can  read more about our cookies before you choose.
Change my preferences I'm OK with analytics cookies
Case studies
NHS organisations and local councils in England are joining forces to coordinate services around the whole needs of each person. Their aim is that people can live healthier lives and get the care and treatment they need, in the right place, at the right time.
Find out more through our case studies, short films and podcasts about how integrated care across the NHS is changing and developing to better meet people's needs.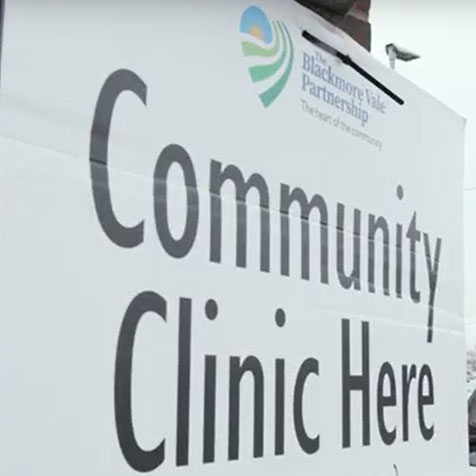 Improving support for people with frailty through Integrated Neighbourhood Teams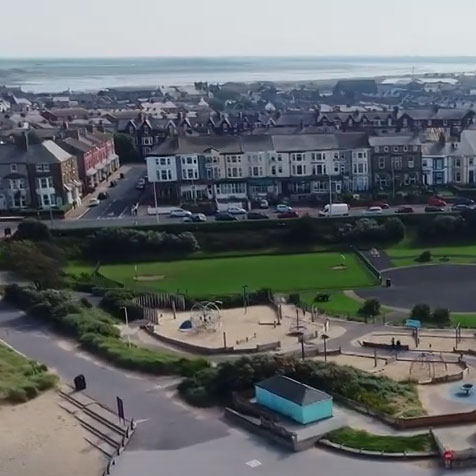 Working together to improve health in Fleetwood
Derbyshire integrated neighbourhood team reduces ambulance call outs and hospital stays.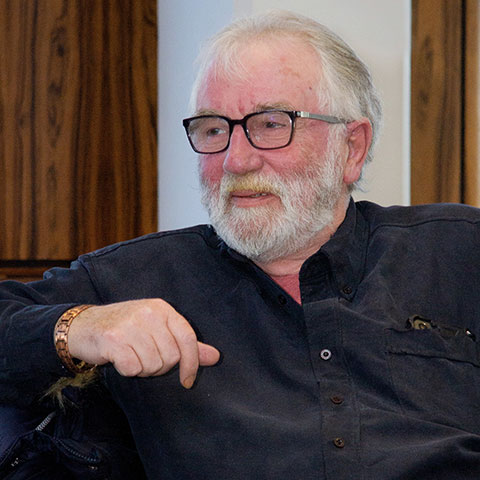 How people's lived experience is improving health and care services in the North East and North Cumbria
Collaborative working transforms the lives of people with a learning disability, autism or both in Leicester, Leicestershire and Rutland Integrated Care System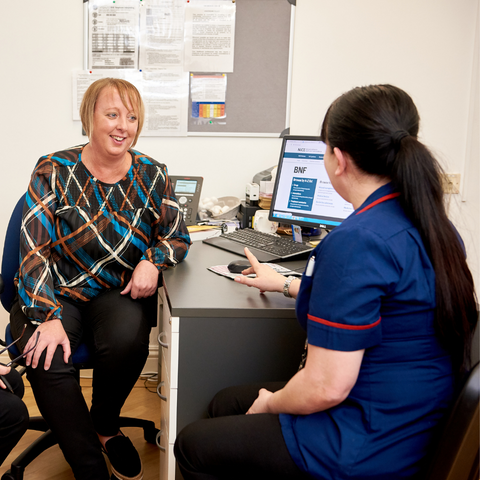 Surrey Heartlands Integrated Care System (ICS) tackles workforce challenges through partnership working and talent strategy
Norfolk and Waveney Community Voices – the power of shared insight across partners in an integrated care system
Artificial intelligence helping to speed up skin cancer diagnosis in Leicester, Leicestershire, and Rutland integrated care system
20,000 plus people avoid hospital admission in Birmingham thanks to new health approach
Warwickshire frailty service keeps half of patients at home after falls
Working together on South West London's 'virtual ward' reduces length of stay in hospital and eases winter pressures
Partnership working in Bradford District and Craven helps communities with the cost-of-living crisis
Partnership working between voluntary, community, faith and social enterprise (VCFSE) sector organisations and ICSs to improve health and care outcomes
Addressing health inequalities through co-developing the Healthy Eating and Active Lifestyles for Diabetes (HEAL-D) programme
Implementing a cloud-based productivity monitoring tool to facilitate management of cancer diagnostic pathways in Cheshire and Merseyside
Developing learning systems in the South West to facilitate sustainable adoption and spread of innovation within ICSs
Implementing a national innovative programme in the North East and North Cumbria
Developing an innovation mindset in Mid and South Essex NHS Foundation Trust
Driving innovation activities and a culture of innovation through the Dorset ICS Innovation Hub
Developing an enhanced integrated academic health, science and innovation system in Greater Manchester
Establishing an ICS role to develop a culture of innovation within the local health and care system
Strengthening local partnerships and driving innovative solutions using innovation hubs
Extra 500 people with complex health issues are supported by MDT thanks to Population Health Management
Patients with chronic conditions offered personalised care through population health management
Forty high-risk people with COPD given help to address wider determinants through PHM
Award-winning suicide prevention system saving lives
New £60k scheme to improve digital access for people with learning disabilities or severe mental illness
Innovative approach to vaccine hesitancy sees over 1000 homeless people vaccinated in Devon
Integrated referral scheme helps reduce accident and emergency visits by 60 per cent
Integrated recruitment scheme signs up 300+ for wide-ranging roles
Hundreds of children in South Yorkshire get timely emergency surgery during pandemic thanks to new integrated pathway
Army of tech angels to help people with shopping and virtual life
Thousands shielding got help with food and medication thanks to voluntary sector
20,000 calls to end loneliness during pandemic working alongside the voluntary sector
Schemes to improve health equality given £2.7million
First cross-sector ICS graduate training programme kicks off
Faster joined-up care thanks to the Open Mental Health Partnership
New film encourages Gypsy, Roma, Traveller and Showmen communities to 'Give COVID the Jab'
Parish council flyer drops to 10,000 homes in NHS and partners' new 'One Front Door' scheme
Surrey partners identify thousands on four or more waiting lists
Addressing inequalities for residents in Frimley
Joined up GPs and council teams find frail 'frequent flyers' who need help with bins
Children's hospital and partnership help children with hidden needs
Bowel cancer screening increased thanks to Oxford NHS and partners joint working
Manchester mental health scheme supports thousands of students
Dorset's virtual working helped monitor Covid patients at home
Free app reduces kids 'basic advice' visits to A&E
Caring for people most vulnerable to COVID-19 in Thanet, NHS Kent and Medway
The keys to achieving integrated care
Patients avoid 7,500 nights in hospital with 'tailored' home help scheme
Integrated care in action – children and young people
GP practices free up 3,000 extra patient appointments through Primary Care Network
Joined-up working rapidly reaping the rewards for patients
People feeling isolated or lonely helped by innovative health and social care partnership
Pain patients' hospital wait reduced by 90% saving NHS £200k a year
Older people living with frailty 'virtual ward' keeps them well at home and out of hospital
NHS and social care hub helps people at risk stay well and out of hospital
Child health hubs see patients closer to home and reduce unnecessary hospital trips
Pioneering price match scheme frees up millions for frontline care
17,000 hospital nights and £7m saved for NHS through early treatment 'iCares' scheme
NHS Chief hails scheme to help footy fans to slim down
New mental health 111 service reduces A&E visits by a third
Pioneering home alteration project between NHS and Council helps get people home from hospital sooner
Advice line for GPs saves hours of travel for patients and £100k to be reinvested back into NHS