Work in Production Blog
How to write about "problem solving" in your cover letter.
"Problem solving" comes up a lot in job listings. When it does, it is useful to give some examples of your ability in your cover letter. Indeed, recently I've seen this come up as a requirement in job listings.
Like every other qualification, it is useless to simply assert that you have an ability or experience. You have to prove it through referencing your work experience. Here is a template for writing the story about "problem solving."
Outline a problem that came up at work
Explain what disaster could have happened, or was happening, if it were not resolved
Elucidate what you did to solve the problem
Describe the good result that happened
Express the excellent wider consequences
" I'm good at solving problems [an adverb or descriptor from the listing like "quickly" or "innovatively" or "on the fly"], like the time when [something went wrong] at [your recent job]. This meant that [some horrible thing could happen or had happened] which we wanted to avoid. I realized that I should [do this, then that]. That meant that [immediate positive outcome going forward], and [excellent wider consequence such as work continued safely, money or time was saved, the client was very pleased and came back with repeat business.]"
One of the tricks here is to not say "the problem was avoided" as the good result or positive consequence. Just saying something like that doesn't give as good an impression. It could show you as someone who is problem-focused and stuck in negative language and thinking. It may take a few minutes to find a way to express what did happen , rather than what did not , but it will strengthen you cover letter enormously.
The template also works when the problem you solved was some kind of chronic or ongoing issue, rather than an emergency.
" At [my old job] we had an ongoing issue with [describe the problem]. This meant that every time [something happened] we had [this next thing happen.] This was costly [in some specific way – time, expenses, customer satisfaction, high churn]. I proposed that we [implement or institute this new procedure]. We were able to save [this is a good place to insert a metric – hours, dollars, %'age increase in sales]. It meant that the staff were much happier and able to focus on [some good thing instead of the problem, like delivering client services.]"
This step-by-step method is also a great way to approach this kind of question in an interview, especially if the interviewer asks you to describe your strengths. Have a couple of these stories, that reference the kind of problem that can come up at the prospective job, that you have practiced saying aloud.
The flip side of this skill is planning abilities. Remember the adage, " If you fail to plan, you plan to fail. " I like to start any problem-solving description with the phrase, " I find that attention to planning helps avoid many problems, but they still can happen. I'm good at solving problems "…..and so on.
You can learn more about writing cover letters and expressing your skills in terms of a narrative in my book, " Work In Production Part Two: How to write a killer cover letter the UPM will actually want to read. "
Share this:
Explore your training options in 10 minutes Get Started
Graduate Stories
Partner Spotlights
Bootcamp Prep
Bootcamp Admissions
University Bootcamps
Software Engineering
Web Development
Data Science
Tech Guides
Tech Resources
Career Advice
Online Learning
Internships
Apprenticeships
Tech Salaries
Associate Degree
Bachelor's Degree
Master's Degree
University Admissions
Best Schools
Certifications
Bootcamp Financing
Higher Ed Financing
Scholarships
Financial Aid
Best Coding Bootcamps
Best Online Bootcamps
Best Web Design Bootcamps
Best Data Science Bootcamps
Best Technology Sales Bootcamps
Best Data Analytics Bootcamps
Best Cybersecurity Bootcamps
Best Digital Marketing Bootcamps
Los Angeles
San Francisco
Browse All Locations
Digital Marketing
Machine Learning
See All Subjects
Bootcamps 101
Full-Stack Development
Career Changes
View all Career Discussions
Mobile App Development
Cybersecurity
Product Management
UX/UI Design
What is a Coding Bootcamp?
Are Coding Bootcamps Worth It?
How to Choose a Coding Bootcamp
Best Online Coding Bootcamps and Courses
Best Free Bootcamps and Coding Training
Coding Bootcamp vs. Community College
Coding Bootcamp vs. Self-Learning
Bootcamps vs. Certifications: Compared
What Is a Coding Bootcamp Job Guarantee?
How to Pay for Coding Bootcamp
Ultimate Guide to Coding Bootcamp Loans
Best Coding Bootcamp Scholarships and Grants
Education Stipends for Coding Bootcamps
Get Your Coding Bootcamp Sponsored by Your Employer
GI Bill and Coding Bootcamps
Tech Intevriews
Our Enterprise Solution
Connect With Us
Publication
Reskill America
Partner With Us
Resource Center
Coding Tools
Bachelor's Degree
Master's Degree
What Are Problem-Solving Skills, and How Do I Put Them on My Resume?
No matter what career you pursue, a problem-solving resume will always be valued by an employer. Companies want to hire people who can think creatively, break down problems into smaller parts, and come up with an effective solution to these problems.
As a result, knowing how to list problem-solving skills on your resume can be beneficial in your career search. It will help set you apart from all the other candidates out there and show off some of your soft skills to an employer. Other than problem-solving, these key skills include critical thinking, communication skills, decision-making skills, and interpersonal skills.
Find your bootcamp match
In this guide, we examine what problem-solving skills are, why they are valued by employers, and how you can list them on your resume. It is important to note that, while strong problem-solving skills will help you find employment in any field, you may also require certain technical skills. For example, if you want to work in the tech industry, free coding bootcamps are an ideal way to quickly learn both problem-solving abilities and technical skills.
What Are Problem-Solving Skills?
Problem-solving skills are the traits that allow you to identify problems and solve them efficiently and effectively. Problem-solving skills fall under the category of soft skills along with communication skills, critical thinking, interpersonal skills, and adaptability, to name a few.
Every day we encounter problems, whether at work or at home. For example, we may have to figure out how to travel to work if our regular commute is closed. Or we may have to identify ways to free up time on our schedule so that we can meet a deadline that we thought was tomorrow. Problem-solving abilities will help you find viable solutions for these challenges.
To be a good problem solver, you need to have a wide range of skills and a strong work ethic. You need to be good at analyzing problems. You also need to be capable of coming up with creative solutions and doing so with business constraints like capital and the limits of team members. Here is a list of a few problem-solving skills that are highly valued by employers:
Communication
Decision-making
Why Do Employers Value Problem-Solving Skills?
Businesses encounter problems every day. A sales department may be struggling to reach its goals, and wonder how it can catch up. An office supplies delivery may have been missed, which leaves some workers without paper supplies.
As a result, employers value job seekers who can solve problems. Employers want to hire people who can come up with solutions to the types of problems that are likely to come up in their job. You should be able to understand the nature of a problem, how it affects a business, and work either independently or as part of a team to come up with a solution.
What Are Some Examples of Problem-Solving Skills?
While you could list "able to solve problems" or "problem solver" on your resume, this is not a very accurate description of all the skills that make up the problem-solving process. Any worker that a business will hire should be capable of solving problems—that doesn't set you apart from the crowd.
A problem-solving resume should be specific when it comes to listing these skills. Furthermore, you should include a wide variety of problem-solving skills examples. Here are some problem-solving examples that you can list on your resume:
#1: Analysis
The first step in solving any problem is to identify the exact issue that you are dealing with. This is crucial because if you don't correctly identify a problem, it is very difficult to come up with an effective solution.
Once you have identified the problem you want to solve, you need to analyze it. This will involve using your analytical skills to understand why the problem has arisen and to determine what courses of action you can take to solve the problem. Analysis is an excellent example of problem-solving skills.
#2: Evaluation
When you are coming up with solutions to a problem, you may identify a few potential courses of action. This is because most problems don't have an obvious solution—there are many ways you can address them.
To be a good problem solver, you need to be capable of evaluating the strengths and weaknesses of pursuing a particular solution to a problem. For instance, you may need to evaluate whether a solution can be implemented quickly enough to be effective, or whether the business can afford to implement the solution you are considering.
In addition, you should also be able to evaluate the impact of your decisions after they have been made. Have your decisions led to the success that you expected? If a decision did not turn out in the way that you expected, why was that the case?
#3: Communication
Many of the problems that you'll face in your job will require input from other team members. Suppose you are working on a team project and have a problem to solve. You would need to communicate that problem to all members of your team and work with them to come up with a solution.
If you are not able to communicate clearly, different members of the team may walk away with a different understanding of the problem. This could lead to confusion down the line, and make it more difficult to implement a solution.
#4: Decision-Making
Planning out how you are going to solve a problem can only take you so far. At some point, you'll need to decide on how you are going to solve the problem. You should be able to use your evaluation skills to decide which solution to a problem is best.
You should also be capable of working with others and using their experience to better understand all the solutions you could use to address a particular problem. Then, once you have found a good solution, you should be able to implement it.
#5: Creativity
Some problems that you encounter will require creative solutions. This is because many problems have limitations within which your solutions must fall. For instance, you may be asked to come up with a solution within a budget, or you may be told that the business can only afford to delegate one team member to solve a problem.
Good problem solvers are capable of thinking outside of the box to arrive at the best solution for a problem. This will involve working with others to understand what has been tried before, and exploring new and novel approaches to problems. This methodical approach to problem-solving is ideal if you are a critical thinker.
How to List Problem-Solving Skills on Your Resume
You must know how to list problem-solving skills on your resume. These skills are a valuable addition to any resume. By knowing how to demonstrate problem-solving skills on your resume, you can better articulate the potential value you can add to a team and ace your job interview.
But, before you add problem-solving skills to your resume, you should ask if it is relevant to the position for which you are applying by checking the job description. Jobs such as programmers, accountants, and customer service representatives, for instance, all involve a high degree of problem-solving in their day-to-day duties.
There are two places you can list your problem-solving skills on your resume. First, you can list them in your skills section. This is where you list all your skills, whether they are technical skills or soft skills, in an orderly fashion. For instance, if you are applying for a job as a full stack web developer, you could use the following list of skills on your resume:
Full stack web developer skills: Creative thinking, problem-solving, proficient in HTML , CSS, JavaScript, and Ruby on Rails, good at working on teams.
Alternatively, you could list your problem-solving skills in the "experience" section of your resume, where you list your previous roles. While you may not explicitly mention "problem-solving" in this section, you can use some of the keywords we discussed earlier to highlight your experience using this skill.
The following is a good example of how to highlight problem-solving skills on your resume by using the "experience" section of your resume:
"Career Karma entered my life when I needed it most and quickly helped me match with a bootcamp. Two months after graduating, I found my dream job that aligned with my values and goals in life!"
Venus, Software Engineer at Rockbot
J&J Fast Food
District Manager
2014 – 2019
Averaged 30% annual revenue growth in home district.
Used analysis skills to plan out a sales campaign that helped attract younger customers to our stores.
Led the design and introduction of a new monthly inventory model for seven stores.
In this example, the candidate has mentioned that they have experience using "analysis" skills. Furthermore, their leading an initiative implies that they have experience implementing solutions to a problem.
Problem-Solving Skills: Resume Examples
Continue reading as we examine some more problem-solving skills examples for your resume. This first problem-solving resume example is for a video editing job. While a job like this requires advanced technical skills, problem-solving skills are just as important. You can use the "skills" section of your resume to showcase both technical and soft skills.
Advanced knowledge of Final Cut Pro and Adobe Premiere . Can use advanced editing features and tools for quick decision-making. These programs allow for creative problem-solving.
Working with clients . Experience and knowledge of video editing terms and practices to communicate clearly with clients in an easy-to-understand manner.
Ability to work under pressure . Video editing is a high-pressure job with tight deadlines. Completing past projects has led to a strong ability to work under pressure.
Collaboration . Video editing requires collaborating with a variety of industries and employees. Teamwork is key to quickly solving problems and meeting deadlines.
This second problem-solving resume example is for a sales assistant position at a video game store. Sales assistants spend their time interacting with customers, and therefore, must have strong communication skills. The "experience" section of your resume is an ideal place to showcase previous experience you have working with customers.
2015–2017
Dealt with customers daily.
Answered customer queries on the telephone.
Listened to and responded to customer complaints.
Helped customers choose the right products for them.
Worked as part of a team.
Recommended products to order based on customer feedback.
Demonstrated quick and on-the-spot decision-making.
Key responsibilities such as cashing out at the end of the day and handling customer orders.
Problem-Solving Skills for Cover Letter
Writing a strong cover letter is a great way to impress employers. Knowing how to add problem-solving skills to your cover letter is one of the best ways to do this. No matter what job you are applying for, problem-solving skills will be vital.
Adding problem-solving skills to your cover letter is easy, as you can use skills you have learned from previous work experience, education, or personal development. Most job descriptions will list specific traits and skills required. This will typically include problem-solving skills of some kind.
This next section will look at two examples of cover letters with problem-solving skills to help you land your dream job. As you will see, it is easy to add several problem-solving skills to a cover letter, as these skills are common in everyday use.
Problem-Solving Skills: Cover Letter Examples
This first problem-solving skills cover letter example is for an audio-visual technician role at Revolution Technologies. The job description indicates the need for technical skills and previous experience. It also mentions that the company requires a team player and a dependable employee. In this cover letter, problem-solving skills are showcased using a story from a previous audio technician job.
During my time at Five-Star Audio Visual, I worked full-time as an audio technician. I was part of a core team of five other employees who I worked closely with to help meet client expectations, analyze potential technical issues, and organize frequent events.
Being part of a team helped me to grow as a person and improve my technical learning. I worked under experienced audio technicians, event managers, and production managers. As such, my communication and decision-making skills vastly improved. I also found that working under tight deadlines helped me to deal with high-pressure situations.
The second example is for a senior analyst position at Magellan Health. The job description highlights many problem-solving skills requirements such as critical thinking, analysis, and organizational skills. Furthermore, a senior role like this requires strong leadership skills. In this example, skills learned from a data analytics bootcamp are used.
I recently completed the data analytics bootcamp program at Ironhack. During my studies, I collaborated with my peers on several projects. We used our analytical skills and critical thinking skills to identify and solve problems. Furthermore, we learned in-demand technical skills such as Git, Python, and SQL. This program was fast-paced and intense, which helped me to work quickly under pressure, both independently and as part of a team.
How to Improve Your Problem-Solving Skills
Not only should you know how to include them on your resume, but you must learn how to improve your problem-solving skills. The more problem-solving skills you can learn the better, as they can be applied to suit any job or situation. You should do your best to maintain, practice, and improve problem-solving skills as often as possible.
Learning how to improve problem-solving skills in the workplace will lead to better job opportunities and an increased salary. By listing problem-solving skills on your resume, you may land your dream job. However, to keep this job and advance up the career ladder, it is vital you understand how to improve your problem-solving skills.
Acquire More Technical knowledge in Your Field
There are plenty of free resources where you can improve technical knowledge in your field. Alternatively, you can earn an additional degree. For example, if you have a Bachelor's Degree in Computer Science , you may wish to improve your tech knowledge by enrolling in a master's program or certificate program.
Acquiring more technical knowledge will boost and improve your problem-solving skills. Technical skills training, such as coding, for example, is a great way to boost your critical thinking skills. Managerial training is excellent if you want to improve your communication and leadership skills. Higher education programs typically require collaborative work, which is excellent for improving your teamwork skills.
Seek Out Opportunities to Problem Solve
You can seek out opportunities to problem solve in your place of work or everyday life. This can be something as simple as asking those in your household if they need help with anything. You can also speak to friends or colleagues and find out if they have any problems that need solving.
The more problems you help solve, the better your problem-solving skills will develop. You might also find that you are seeking out problem-solving opportunities that are not part of your own skillset. This is a vital part of self-development and professional development, and will ultimately lead to job opportunities.
Do Practice Problems
You can use practice problems to work on and improve your problem-solving skills. This can be done at any time. For example, if you have a long commute to work, you can use this time to do practice problems. These problems can be based on past experiences where you had to problem-solve or on fictional problems.
You might find it helps to write the problems and solutions out, but you can also do it in your head. If you find there is a particularly difficult problem at work, you can use this practice to explore a variety of solutions and options. You can also work on practice problems with other people, which will have the added benefit of building teamwork and communication.
Observe How Others Problem Solve
One of the best ways to learn anything in life is to see how others do it. If you have the benefit of working with a particularly skilled employer, you can take advantage of their problem-solving skills by watching how they work and the methods they use. Students can often learn from their peers or instructors.
It is important to ask questions too. While simply observing how others solve problems is hugely beneficial, asking questions will help clarify their methods and techniques. You can also observe problem-solving in your everyday life if you pay close attention to your surroundings.
Why Is Problem-Solving Important in the Workplace?
You cannot underestimate the importance of problem-solving skills in the workplace. No matter what job you do, problems will arise. Being able to efficiently solve these problems is vital if you want to climb the job ladder, earn more money, and impress your employers. Furthermore, being able to problem-solve will make you less reliant on others for help which is another reason why problem-solving is important in the workplace.
Climb the corporate ladder . Problem-solving is a great way to impress your employee and climb the ladder. If you want to earn a promotion at work, you can use learned and improved problem-solving skills to ace the interview.
Earn more money . You can use problem-solving skills to help the company you work for make more money. This in turn can lead to a salary increase.
Team player. Strong problem-solving skills can make you a better team player. Working well as part of a team is vital in most careers.
Meet deadlines. Some jobs have very tight and strict deadlines. Strong problem-solving is key to quickly solving solutions to meet deadlines.
Should You Learn How to List Problem-Solving Skills on Your Resume?
Yes, you should learn how to list problem-solving skills on your resume because every job requires problem-solving. These skills demonstrate that you are able to tackle the inevitable challenges that will come up in your job effectively. Soft skills, such as problem-solving, are often taught at universities, colleges, and bootcamps. However, you will develop problem-solving skills in all walks of life.
By following the advice in this article, you'll have no trouble listing your problem-solving skills on your resume. These may just be the skills that help you convince your dream employer to reach out and schedule an interview with you!
How to List Problem-Solving Skills on Resume FAQ
Yes, you need to list problem-solving skills on your resume if you want the best chance of getting the job. For some jobs, problem-solving skills will be vital, and the more of these skills you can include on your resume the better. More technical jobs, like computer programmers, will need to list problem-solving skills on their resume, along with any technical training.
You can learn problem-solving skills anywhere. If you want formal training, most universities will offer soft skills training, which covers problem-solving. You will encounter problem-solving in everyday activities as well in the workplace.
Some examples of problem-solving skills include critical thinking, analysis, evaluation, creative thinking, and decision-making. These key skills will help you improve your performance in interviews and help you attain future career opportunities.
Other skills that employers look for include technical skills, project management skills, operational skills, creativity skills, organization skills, deductive reasoning, customer service skills, math skills, and quantitative skills. Highly developed problem-solving skills are essential, but you should read the job posting carefully to ensure you tick any other boxes required.
About us: Career Karma is a platform designed to help job seekers find, research, and connect with job training programs to advance their careers. Learn about the CK publication .
What's Next?
Get matched with top bootcamps
Ask a question to our community, take our careers quiz.
Leave a Reply Cancel reply
Your email address will not be published. Required fields are marked *
Problem solving: the mark of an independent employee
Abigail Lewis
Last updated: 24 Aug 2023, 08:40
Problem-solving abilities are essential in virtually any graduate role you can think of. Discover how to develop your problem-solving skills and demonstrate them to eagle-eyed recruiters.

Interviewers will be interested to discover how you'd approach problems that could arise in the workplace.
Problem solving is all about using logic, as well as imagination, to make sense of a situation and come up with an intelligent solution. In fact, the best problem solvers actively anticipate potential future problems and act to prevent them or to mitigate their effects.
Problem-solving abilities are connected to a number of other skills, including:
analytical skills
innovative and creative thinking
a lateral mindset
adaptability and flexibility
level-headedness
resilience (in order to reassess when your first idea doesn't work)
teamworking (if problem solving is a team effort)
influencing skills (to get colleagues, clients and bosses to adopt your solutions).
Identifying a problem is often the kernel for a new business or product idea – and, as such, problem solving is an essential ingredient of entrepreneurialism . It is also a key component of good leadership .
Short on time? Watch our one-minute guide to problem solving
how to answer problem-solving interview questions
how to think of examples of your problem-solving skills
a problem-solving technique you can use in any work or life situation.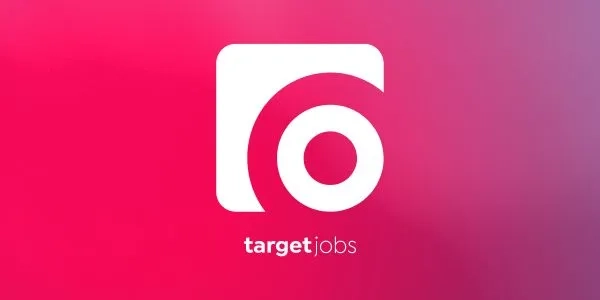 Our targetjobs careers expert gives you a quick guide to showing off your problem-solving skills in a job interview.
Why all graduates require problem-solving skills in the workplace
Some graduate careers revolve around finding solutions – for example, engineering , management consulting , scientific research and technology . Graduates in other careers, meanwhile, will be expected to solve problems that crop up in the course of their jobs: for example, trainee managers should deal with operational problems (such as delays in the supply chain) or resolve conflict between team members.
In fact, the ability to solve problems is an essential part of any employee's skill set, even if it isn't specified on the job description.
Get the insights and skills you need to shape your career journey with Pathways. Learn and practise a selection of simple yet effective reasoning strategies to take your problem solving to the next level.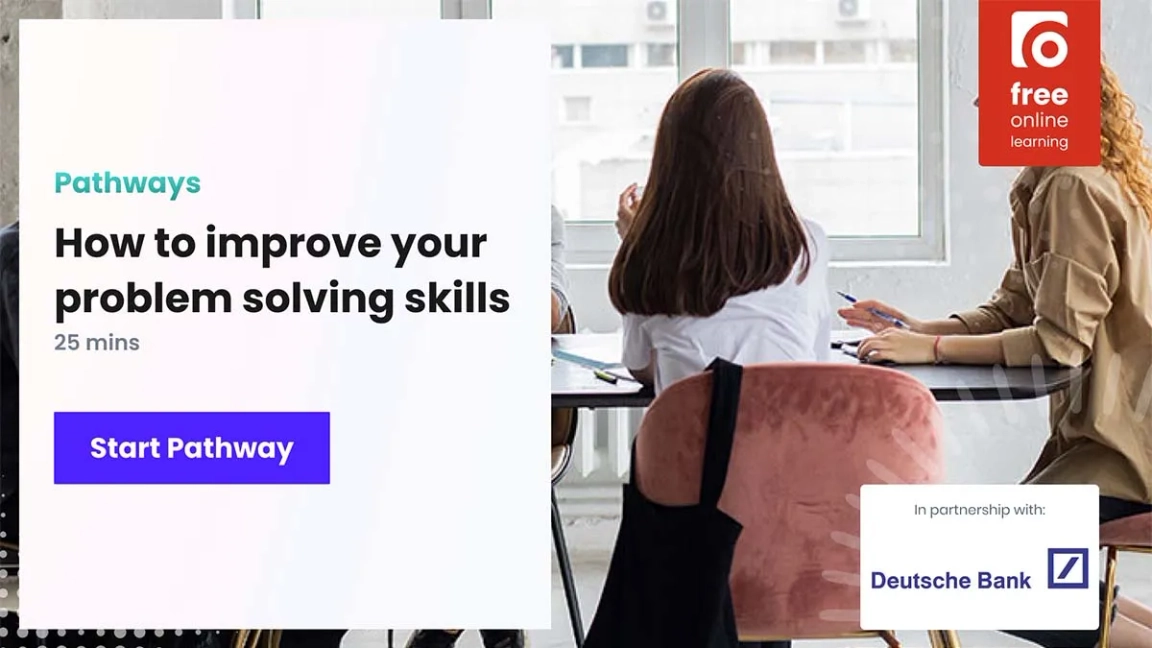 How will employers assess your problem-solving skills?
Your problem-solving abilities can be assessed in three ways: by asking for examples of times when you previously solved a problem; by presenting you with certain hypothetical situations and asking how you would respond to them; and by seeing how you apply your problem-solving skills to different tests and exercises.
Competency-based application and interview questions about problem solving
You may be asked for an example of when you solved a problem on an application form – for instance, an engineering firm's application form has previously included the question 'Please tell us about a time when you have used your technical skills and knowledge to solve a problem'. But these questions are more likely at interview. Typical problem-solving competency-based questions include:
Give me an example of a time when you ran into a problem on a project. What did you do?
Give me an example of a difficult problem you had to solve outside of your course. How did you approach it?
Tell me about a time you worked through a problem as a team.
Have you ever had a disagreement with a team member? How was it resolved?
Give me an example of a time when you spotted a potential problem and took steps to stop it becoming one.
Give me an example of a time when you handled a major crisis.
Give me an example of your lateral thinking.
Hypothetical interview questions about problem solving
Interviewers will also be interested to know how you would approach problems that could arise when you are in the workplace. The precise interview questions will vary according to the job, but common ones include:
How would you deal with conflict in the workplace? (This is especially likely to be asked of trainee managers and graduate HR professionals.)
What would you do if there is an unexpected delay to one of your projects because of supply chain issues? (This is particularly likely to be asked in construction, logistics or retail interviews).
What would you do if a client or customer raised a complaint?
What would you do if you noticed that a colleague was struggling with their work?
How would you react if given negative feedback by a manager on an aspect of your performance?
How would you judge whether you should use your own initiative on a task or ask for help?
Problem-solving exercises and tests for graduate jobs
Different tests that employers could set to gauge your problem-solving skills include:
Online aptitude, psychometric and ability tests . These are normally taken as part of the application stage, although they may be repeated at an assessment centre. The tests that are most likely to assess your problem-solving skills are situational judgement tests and any that assess your reasoning, such as inductive reasoning or diagrammatic reasoning tests.
Video 'immersive experiences' , game-based recruitment exercises or virtual reality assessments. Not all of these methods are widely used yet but they are becoming more common. They are usually the recruitment stage before a face-to-face interview or assessment centre.
Case study exercises. These are common assessment centre tasks. You'd be set a business problem, typically related to the sector in which you'd be working, and asked to make recommendations for solving it, either individually or in groups. You'll also usually be asked to outline your recommendations in either a presentation or in written form , a task that assesses your ability to explain your problem-solving approach.
In-tray (or e-tray) exercises. These always used to be set at an assessment centre but nowadays can also be part of the online testing stage. In-tray exercises primarily test your time management skills, but also assess your ability to identify a potential problem and take actions to solve it.
Job-specific or task-specific exercises, given at an assessment centre or at an interview. If set, these will be related to the role you are applying for and will either require you to devise a solution to a problem or to spot errors. Civil and structural engineering candidates , for example, will often be required to sketch a design in answer to a client's brief and answer questions on it, while candidates for editorial roles may be asked to proofread copy or spot errors in page proofs (fully designed pages about to be published).
How to develop and demonstrate your problem-solving skills
Here are some tips on how to develop the problem-solving techniques employers look for.
Seek out opportunities to gain problem-solving examples
Dealing with any of the following situations will help you gain problem-solving skills, perhaps without even realising it:
Sorting out a technical problem with your phone, device or computer.
Resolving a dispute with a tricky landlord in order to get your deposit back.
Carrying out DIY.
Serving a demanding customer or resolving a complaint.
Finding a way round a funding shortfall in order to pay for travel or a gap year.
Turning around the finances or increasing the membership of a struggling student society.
Organising a student society's trip overseas, overcoming unforeseen difficulties on the way.
Acting as a course rep or as a mentor for other students.
There should also be opportunities for you to develop problem-solving skills through your studies. Many assignments in subjects such as engineering and computer science are explicitly based around solving a problem in a way that, for example, essay topics in English literature aren't. But, then, English literature students may also encounter academic problems, such as difficulties in tracking down the best source material.
Some professional bodies (for example, those in construction) run competitions for students, which often ask students to suggest solutions for problems facing the industry; entering these can provide good evidence of your problem-solving skills.
Games such as Sudoku and chess can also strengthen your ability to think strategically and creatively.
Practise recruitment exercises beforehand
Any candidate, no matter how high-flying, may be thrown by undertaking an online test or attending an assessment centre for the first time, so do everything you can to practise beforehand. Access our links to free and paid-for practice tests. Contact your careers service and book in for a mock-interview or mock-assessment centre.
Keep in mind this problem-solving technique
If you're provided with a scenario or a case study during the graduate recruitment process, you could try using the IDEAL model, described by Bransford and Stein in their book Ideal Problem Solver . It breaks down what you need to do to solve a problem into stages:
Identify the issue
Define the obstacles
Examine your options
Act on an agreed course of action
Look at how it turns out, and whether any changes need to be made.
Give detail in your answers
You will need to explain how you identified the problem, came up with a solution and implemented it. Quantifiable results are good, and obviously the more complex the situation, the more impressive a successful result is. Follow the STAR technique outlined in our article on competency-based interview questions .
If you tackled a problem as part of a team, explain how your role was important in ensuring the positive solution, but also explain how your group worked together. This could be an opportunity to promote your teamworking skills as well.
targetjobs editorial advice
This describes editorially independent and impartial content, which has been written and edited by the targetjobs content team. Any external contributors featuring in the article are in line with our non-advertorial policy, by which we mean that we do not promote one organisation over another.
People reading this also searched for roles in these areas:
Graduate Jobs
Graduate Schemes
Internships
Related careers advice

We've got you
Interview Questions
Comprehensive Interview Guide: 60+ Professions Explored in Detail
26 Good Examples of Problem Solving (Interview Answers)
By Biron Clark
Published: October 31, 2023
Employers like to hire people who can solve problems and work well under pressure. A job rarely goes 100% according to plan, so hiring managers will be more likely to hire you if you seem like you can handle unexpected challenges while staying calm and logical in your approach.
But how do they measure this?
They're going to ask you interview questions about these problem solving skills, and they might also look for examples of problem solving on your resume and cover letter. So coming up, I'm going to share a list of examples of problem solving, whether you're an experienced job seeker or recent graduate.
Then I'll share sample interview answers to, "Give an example of a time you used logic to solve a problem?"
Problem-Solving Defined
It is the ability to identify the problem, prioritize based on gravity and urgency, analyze the root cause, gather relevant information, develop and evaluate viable solutions, decide on the most effective and logical solution, and plan and execute implementation. 
Problem-solving also involves critical thinking, communication , listening, creativity, research, data gathering, risk assessment, continuous learning, decision-making, and other soft and technical skills.
Solving problems not only prevent losses or damages but also boosts self-confidence and reputation when you successfully execute it. The spotlight shines on you when people see you handle issues with ease and savvy despite the challenges. Your ability and potential to be a future leader that can take on more significant roles and tackle bigger setbacks shine through. Problem-solving is a skill you can master by learning from others and acquiring wisdom from their and your own experiences. 
It takes a village to come up with solutions, but a good problem solver can steer the team towards the best choice and implement it to achieve the desired result.
Watch: 26 Good Examples of Problem Solving
Examples of problem solving scenarios in the workplace.
Correcting a mistake at work, whether it was made by you or someone else
Overcoming a delay at work through problem solving and communication
Resolving an issue with a difficult or upset customer
Overcoming issues related to a limited budget, and still delivering good work through the use of creative problem solving
Overcoming a scheduling/staffing shortage in the department to still deliver excellent work
Troubleshooting and resolving technical issues
Handling and resolving a conflict with a coworker
Solving any problems related to money, customer billing, accounting and bookkeeping, etc.
Taking initiative when another team member overlooked or missed something important
Taking initiative to meet with your superior to discuss a problem before it became potentially worse
Solving a safety issue at work or reporting the issue to those who could solve it
Using problem solving abilities to reduce/eliminate a company expense
Finding a way to make the company more profitable through new service or product offerings, new pricing ideas, promotion and sale ideas, etc.
Changing how a process, team, or task is organized to make it more efficient
Using creative thinking to come up with a solution that the company hasn't used before
Performing research to collect data and information to find a new solution to a problem
Boosting a company or team's performance by improving some aspect of communication among employees
Finding a new piece of data that can guide a company's decisions or strategy better in a certain area
Problem Solving Examples for Recent Grads/Entry Level Job Seekers
Coordinating work between team members in a class project
Reassigning a missing team member's work to other group members in a class project
Adjusting your workflow on a project to accommodate a tight deadline
Speaking to your professor to get help when you were struggling or unsure about a project
Asking classmates, peers, or professors for help in an area of struggle
Talking to your academic advisor to brainstorm solutions to a problem you were facing
Researching solutions to an academic problem online, via Google or other methods
Using problem solving and creative thinking to obtain an internship or other work opportunity during school after struggling at first
You can share all of the examples above when you're asked questions about problem solving in your interview. As you can see, even if you have no professional work experience, it's possible to think back to problems and unexpected challenges that you faced in your studies and discuss how you solved them.
Interview Answers to "Give an Example of an Occasion When You Used Logic to Solve a Problem"
Now, let's look at some sample interview answers to, "Give me an example of a time you used logic to solve a problem," since you're likely to hear this interview question in all sorts of industries.
Example Answer 1:
At my current job, I recently solved a problem where a client was upset about our software pricing. They had misunderstood the sales representative who explained pricing originally, and when their package renewed for its second month, they called to complain about the invoice. I apologized for the confusion and then spoke to our billing team to see what type of solution we could come up with. We decided that the best course of action was to offer a long-term pricing package that would provide a discount. This not only solved the problem but got the customer to agree to a longer-term contract, which means we'll keep their business for at least one year now, and they're happy with the pricing. I feel I got the best possible outcome and the way I chose to solve the problem was effective.
Example Answer 2:
In my last job, I had to do quite a bit of problem solving related to our shift scheduling. We had four people quit within a week and the department was severely understaffed. I coordinated a ramp-up of our hiring efforts, I got approval from the department head to offer bonuses for overtime work, and then I found eight employees who were willing to do overtime this month. I think the key problem solving skills here were taking initiative, communicating clearly, and reacting quickly to solve this problem before it became an even bigger issue.
Example Answer 3:
In my current marketing role, my manager asked me to come up with a solution to our declining social media engagement. I assessed our current strategy and recent results, analyzed what some of our top competitors were doing, and then came up with an exact blueprint we could follow this year to emulate our best competitors but also stand out and develop a unique voice as a brand. I feel this is a good example of using logic to solve a problem because it was based on analysis and observation of competitors, rather than guessing or quickly reacting to the situation without reliable data. I always use logic and data to solve problems when possible. The project turned out to be a success and we increased our social media engagement by an average of 82% by the end of the year.
Answering Questions About Problem Solving with the STAR Method
When you answer interview questions about problem solving scenarios, or if you decide to demonstrate your problem solving skills in a cover letter (which is a good idea any time the job description mention problem solving as a necessary skill), I recommend using the STAR method to tell your story.
STAR stands for:
It's a simple way of walking the listener or reader through the story in a way that will make sense to them. So before jumping in and talking about the problem that needed solving, make sure to describe the general situation. What job/company were you working at? When was this? Then, you can describe the task at hand and the problem that needed solving. After this, describe the course of action you chose and why. Ideally, show that you evaluated all the information you could given the time you had, and made a decision based on logic and fact.
Finally, describe a positive result you got.
Whether you're answering interview questions about problem solving or writing a cover letter, you should only choose examples where you got a positive result and successfully solved the issue.
Example answer:
Situation : We had an irate client who was a social media influencer and had impossible delivery time demands we could not meet. She spoke negatively about us in her vlog and asked her followers to boycott our products. (Task : To develop an official statement to explain our company's side, clarify the issue, and prevent it from getting out of hand). Action : I drafted a statement that balanced empathy, understanding, and utmost customer service with facts, logic, and fairness. It was direct, simple, succinct, and phrased to highlight our brand values while addressing the issue in a logical yet sensitive way.   We also tapped our influencer partners to subtly and indirectly share their positive experiences with our brand so we could counter the negative content being shared online.  Result : We got the results we worked for through proper communication and a positive and strategic campaign. The irate client agreed to have a dialogue with us. She apologized to us, and we reaffirmed our commitment to delivering quality service to all. We assured her that she can reach out to us anytime regarding her purchases and that we'd gladly accommodate her requests whenever possible. She also retracted her negative statements in her vlog and urged her followers to keep supporting our brand.
What Are Good Outcomes of Problem Solving?
Whenever you answer interview questions about problem solving or share examples of problem solving in a cover letter, you want to be sure you're sharing a positive outcome.
Below are good outcomes of problem solving:
Saving the company time or money
Making the company money
Pleasing/keeping a customer
Obtaining new customers
Solving a safety issue
Solving a staffing/scheduling issue
Solving a logistical issue
Solving a company hiring issue
Solving a technical/software issue
Making a process more efficient and faster for the company
Creating a new business process to make the company more profitable
Improving the company's brand/image/reputation
Getting the company positive reviews from customers/clients
Every employer wants to make more money, save money, and save time. If you can assess your problem solving experience and think about how you've helped past employers in those three areas, then that's a great start. That's where I recommend you begin looking for stories of times you had to solve problems.
Tips to Improve Your Problem Solving Skills
Throughout your career, you're going to get hired for better jobs and earn more money if you can show employers that you're a problem solver. So to improve your problem solving skills, I recommend always analyzing a problem and situation before acting. When discussing problem solving with employers, you never want to sound like you rush or make impulsive decisions. They want to see fact-based or data-based decisions when you solve problems.
Next, to get better at solving problems, analyze the outcomes of past solutions you came up with. You can recognize what works and what doesn't. Think about how you can get better at researching and analyzing a situation, but also how you can get better at communicating, deciding the right people in the organization to talk to and "pull in" to help you if needed, etc.
Finally, practice staying calm even in stressful situations. Take a few minutes to walk outside if needed. Step away from your phone and computer to clear your head. A work problem is rarely so urgent that you cannot take five minutes to think (with the possible exception of safety problems), and you'll get better outcomes if you solve problems by acting logically instead of rushing to react in a panic.
You can use all of the ideas above to describe your problem solving skills when asked interview questions about the topic. If you say that you do the things above, employers will be impressed when they assess your problem solving ability.
If you practice the tips above, you'll be ready to share detailed, impressive stories and problem solving examples that will make hiring managers want to offer you the job. Every employer appreciates a problem solver, whether solving problems is a requirement listed on the job description or not. And you never know which hiring manager or interviewer will ask you about a time you solved a problem, so you should always be ready to discuss this when applying for a job.
Related interview questions & answers:
How do you handle stress?
How do you handle conflict?
Tell me about a time when you failed
About the Author
Read more articles by Biron Clark
Continue Reading
15 Most Common Pharmacist Interview Questions and Answers
15 most common paralegal interview questions and answers, top 30+ funny interview questions and answers, 60 hardest interview questions and answers, 100+ best ice breaker questions to ask candidates, top 20 situational interview questions (& sample answers), 15 most common physical therapist interview questions and answers, 15 most common project manager interview questions and answers, create a professional resume for free.
No-sign up or payment required.
Online Degree Explore Bachelor's & Master's degrees
MasterTrack™ Earn credit towards a Master's degree
University Certificates Advance your career with graduate-level learning
Top Courses
Join for Free
7 Problem-Solving Skills That Can Help You Be a More Successful Manager
Discover what problem-solving is, and why it's important for managers. Understand the steps of the process and learn about seven problem-solving skills.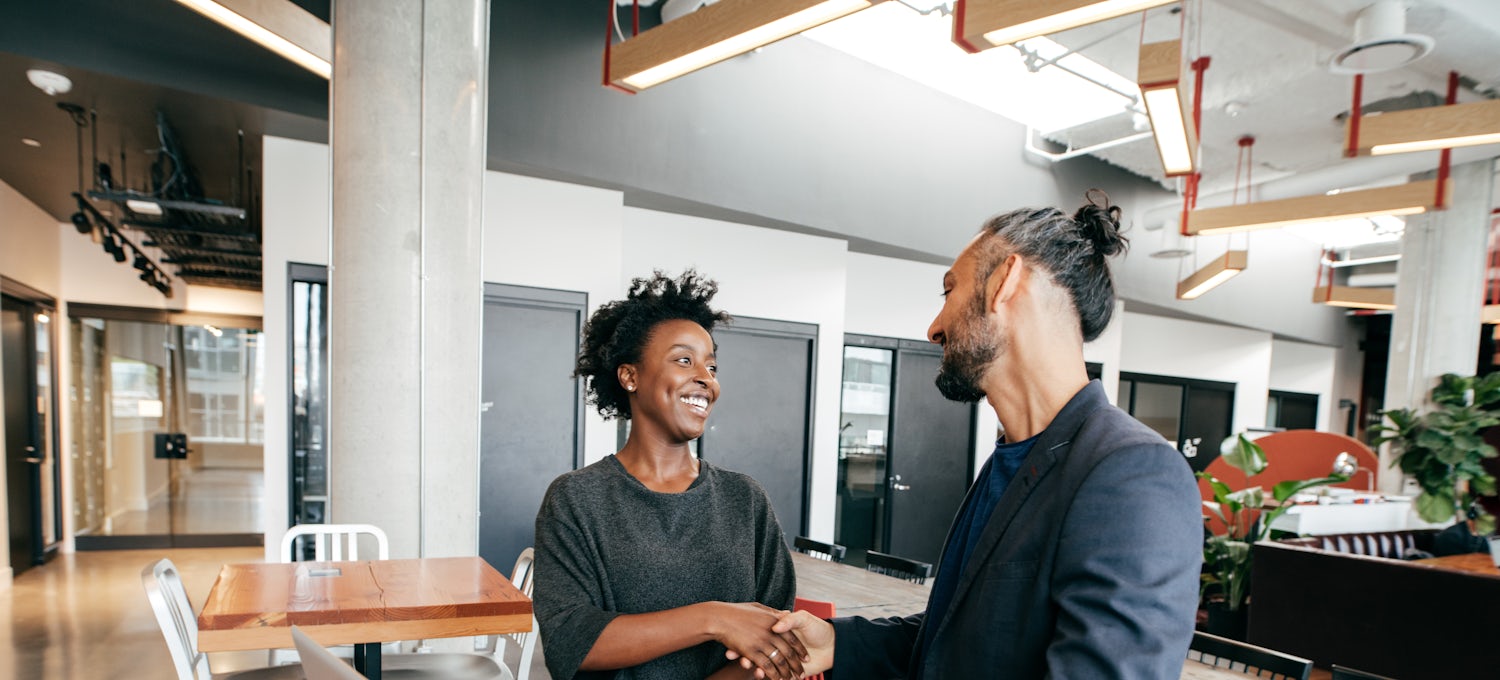 1Managers oversee the day-to-day operations of a particular department, and sometimes a whole company, using their problem-solving skills regularly. Managers with good problem-solving skills can help ensure companies run smoothly and prosper.
If you're a current manager or are striving to become one, read this guide to discover what problem-solving skills are and why it's important for managers to have them. Learn the steps of the problem-solving process, and explore seven skills that can help make problem-solving easier and more effective.
What is problem-solving?
Problem-solving is both an ability and a process. As an ability, problem-solving can aid in resolving issues faced in different environments like home, school, abroad, and social situations, among others. As a process, problem-solving involves a series of steps for finding solutions to questions or concerns that arise throughout life.
The importance of problem-solving for managers
Managers deal with problems regularly, whether supervising a staff of two or 100. When people solve problems quickly and effectively, workplaces can benefit in a number of ways. These include:
Greater creativity
Higher productivity
Increased job fulfillment
Satisfied clients or customers
Better cooperation and cohesion
Improved environments for employees and customers
7 skills that make problem-solving easier
Companies depend on managers who can solve problems adeptly. Although problem-solving is a skill in its own right, a subset of seven skills can help make the process of problem-solving easier. These include analysis, communication, emotional intelligence, resilience, creativity, adaptability, and teamwork.
1. Analysis
As a manager , you'll solve each problem by assessing the situation first. Then, you'll use analytical skills to distinguish between ineffective and effective solutions.
2. Communication
Effective communication plays a significant role in problem-solving, particularly when others are involved. Some skills that can help enhance communication at work include active listening, speaking with an even tone and volume, and supporting verbal information with written communication.
3. Emotional intelligence
Emotional intelligence is the ability to recognize and manage emotions in any situation. People with emotional intelligence usually solve problems calmly and systematically, which often yields better results.
4. Resilience
Emotional intelligence and resilience are closely related traits. Resiliency is the ability to cope with and bounce back quickly from difficult situations. Those who possess resilience are often capable of accurately interpreting people and situations, which can be incredibly advantageous when difficulties arise.
5. Creativity 
When brainstorming solutions to problems, creativity can help you to think outside the box. Problem-solving strategies can be enhanced with the application of creative techniques. You can use creativity to:
Approach problems from different angles
Improve your problem-solving process
Spark creativity in your employees and peers
6. Adaptability
Adaptability is the capacity to adjust to change. When a particular solution to an issue doesn't work, an adaptable person can revisit the concern to think up another one without getting frustrated.
7. Teamwork
Finding a solution to a problem regularly involves working in a team. Good teamwork requires being comfortable working with others and collaborating with them, which can result in better problem-solving overall.
Steps of the problem-solving process
Effective problem-solving involves five essential steps. One way to remember them is through the IDEAL model created in 1984 by psychology professors John D. Bransford and Barry S. Stein [ 1 ]. The steps to solving problems in this model include: identifying that there is a problem, defining the goals you hope to achieve, exploring potential solutions, choosing a solution and acting on it, and looking at (or evaluating) the outcome.
1. Identify that there is a problem and root out its cause.
To solve a problem, you must first admit that one exists to then find its root cause. Finding the cause of the problem may involve asking questions like:
Can the problem be solved?
How big of a problem is it?
Why do I think the problem is occurring?
What are some things I know about the situation?
What are some things I don't know about the situation?
Are there any people who contributed to the problem?
Are there materials or processes that contributed to the problem?
Are there any patterns I can identify?
2. Define the goals you hope to achieve.
Every problem is different. The goals you hope to achieve when problem-solving depend on the scope of the problem. Some examples of goals you might set include:
Gather as much factual information as possible.
Brainstorm many different strategies to come up with the best one.
Be flexible when considering other viewpoints.
Articulate clearly and encourage questions, so everyone involved is on the same page.
Be open to other strategies if the chosen strategy doesn't work.
Stay positive throughout the process.
3. Explore potential solutions.
Once you've defined the goals you hope to achieve when problem-solving , it's time to start the process. This involves steps that often include fact-finding, brainstorming, prioritizing solutions, and assessing the cost of top solutions in terms of time, labor, and money.
4. Choose a solution and act on it.
Evaluate the pros and cons of each potential solution, and choose the one most likely to solve the problem within your given budget, abilities, and resources. Once you choose a solution, it's important to make a commitment and see it through. Draw up a plan of action for implementation, and share it with all involved parties clearly and effectively, both verbally and in writing. Make sure everyone understands their role for a successful conclusion.
5. Look at (or evaluate) the outcome.
Evaluation offers insights into your current situation and future problem-solving. When evaluating the outcome, ask yourself questions like:
Did the solution work?
Will this solution work for other problems?
Were there any changes you would have made?
Would another solution have worked better?
As a current or future manager looking to build your problem-solving skills, it is often helpful to take a professional course. Consider Improving Communication Skills offered by the University of Pennsylvania on Coursera. You'll learn how to boost your ability to persuade, ask questions, negotiate, apologize, and more. 
You might also consider taking Emotional Intelligence: Cultivating Immensely Human Interactions , offered by the University of Michigan on Coursera. You'll explore the interpersonal and intrapersonal skills common to people with emotional intelligence, and you'll learn how emotional intelligence is connected to team success and leadership.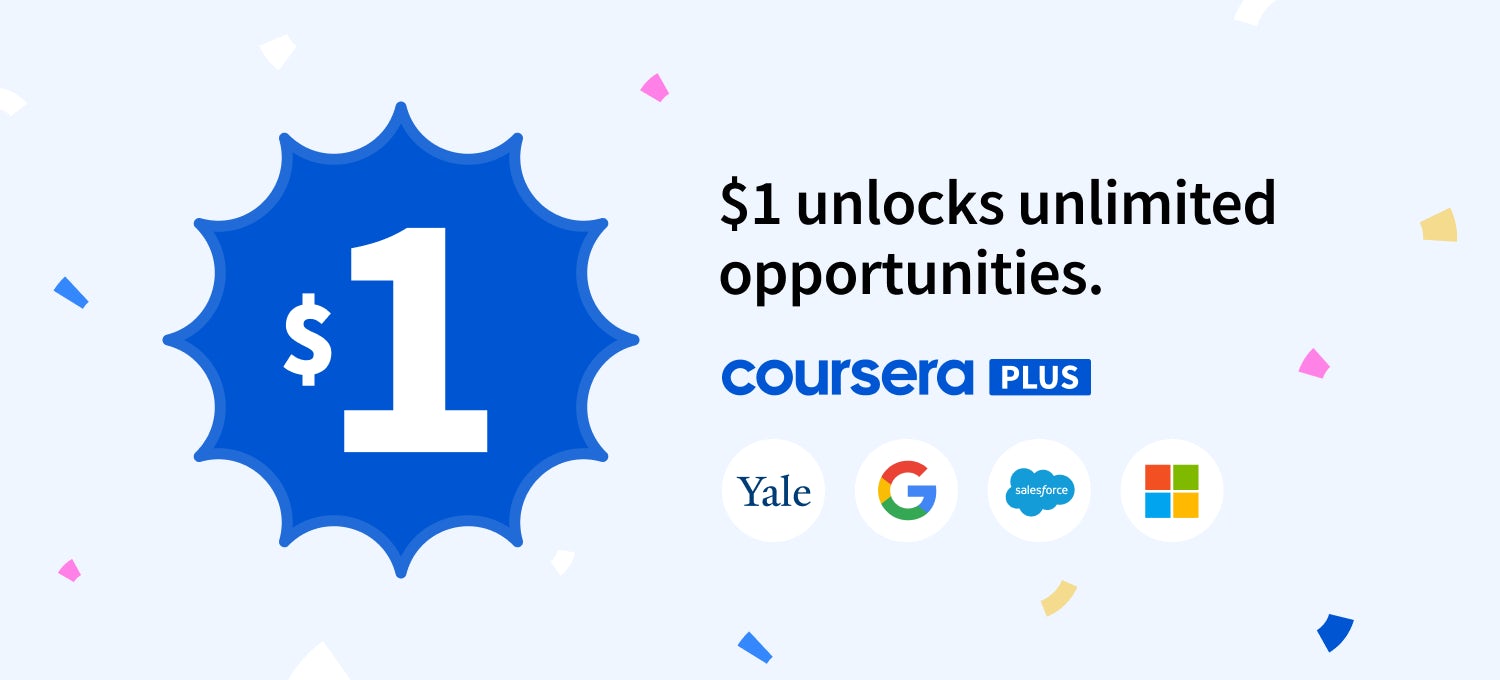 Article sources
Tennessee Tech. " The Ideal Problem Solver (2nd ed.) , https://www.tntech.edu/cat/pdf/useful_links/idealproblemsolver.pdf." Accessed December 6, 2022.
This content has been made available for informational purposes only. Learners are advised to conduct additional research to ensure that courses and other credentials pursued meet their personal, professional, and financial goals.
Develop career skills and credentials to stand out
Build in demand career skills with experts from leading companies and universities
Choose from over 8000 courses, hands-on projects, and certificate programs
Learn on your terms with flexible schedules and on-demand courses
The Top 5 Problem-Solving Skills Employers Want In 2023
Problem-solving is one of the top resume skills that employers believe will grow in importance over the next five years (and beyond), according to the Future of Jobs report by the World Economic Forum.
"Research in the past few years points to problem-solving skills as being crucial to business success. Many employers now put these ahead of technical skills," says John Kleeman , founder of the online assessment platform Questionmark.
What does this mean for you, the job seeker?
It means that it's more important than ever to show employers that you can identify and solve problems quickly and efficiently, whether you're applying to an entry-level job or a senior executive position.
Table of Contents
What are problem-solving skills, the top 5 problem-solving skills to put on your resume, why are problem-solving skills important, how to highlight problem-solving skills on a resume, how to highlight problem-solving skills in a job interview, how to develop and improve your problem-solving skills.
Use Jobscan's free ATS-friendly resume templates and start building your resume that gets noticed by recruiters!
Problem-solving is a complex skill. It involves critical thinking , decision-making, creativity, and information processing.
Effective problem-solvers use a systematic approach that allows them to break down difficult problems into smaller, more manageable parts.
In its simplest form, problem-solving involves three basic steps:
Step 1 – Identify the problem. This may seem obvious, but it is important to take the time to really understand what the problem is before trying to solve it.
This can involve talking to people who are affected by the problem, doing research, or consulting experts in the field.
Step 2 – Generate a list of possible solutions. Consider how effective each solution would be and whether or not it is feasible to implement.
Once you have narrowed down the list of possible solutions, you can then start testing out the most promising ones.
Step 3 – Implement the solution . This step also includes determining what resources are needed to put the solution into action, such as money, personnel, or technology.
Ultimately, the goal is to come up with the most effective, practical solution that will address both the immediate issue and any underlying causes.
By following these three steps, you should be able to easily identify and solve problems quickly and efficiently!
Employees who have good problem-solving skills are vital for the successful functioning of any business.
But what specific skills are employers looking for?
Here are five of the most important problem-solving skills that businesses want their employees to have.
1) Creativity
" Problems are nothing but wake-up calls for creativity. " –Gerhard Gschwandtner
Creativity allows us to examine a problem from multiple perspectives, use outside-the-box thinking, and come up with innovative solutions.
By embracing creativity, we open ourselves up to new possibilities and make our problem-solving efforts more effective.
How to use creativity in the workplace
Create processes to improve workflow and reduce costs.
Brainstorm ideas to develop new products or services for a company.
Develop strategies to increase customer loyalty and satisfaction.
Leverage technology to create more efficient processes and systems.
Analyze data to identify trends and opportunities for improvement.
2) Research
" Research is formalized curiosity. It is poking and prying with a purpose ." – Zora Neale Hurston
Research skills are essential when resolving complex problems.
Only by gathering and analyzing data from multiple sources can we begin to assess the problem and determine the most appropriate solutions accurately.
How to use research in the workplace
Identify new markets or customer segments to target.
Gather information about competitors and their products/services.
Stay up to date on industry news and developments.
Evaluate potential partners, vendors, or products before purchasing.
Analyze past performance in order to make projections for the future.
3) Communication
" Good communication is just as stimulating as black coffee, and just as hard to sleep after ." -Anne Morrow Lindbergh
Once you've identified a potential solution to a problem, you need to be able to explain it clearly to others.
This involves both verbal and written communication , as well as the ability to listen carefully and understand the perspective of others.
How to communicate in the workplace
Clarify goals and make sure that everyone is on the same page.
Resolve conflicts quickly and efficiently.
Promote collaboration among team members by fostering trust and respect.
Allow employees to exchange feedback regularly.
Provide recognition and appreciation to team members.
4) Teamwork
" Alone we can do so little; together we can do so much ." – Helen Keller
Being able to work on a team is an important skill that contributes to effective problem-solving.
When team members work together to tackle complex issues, the best solutions are often found because each individual has a unique perspective and skill set that can contribute to solving the problem.
How to be a team player in the workplace
Foster an environment of open communication, feedback, and growth.
Utilize the strengths of individual team members to achieve a common goal.
Develop trust, respect, and camaraderie among team members.
Promote a culture of accountability and ownership for projects.
Encourage creativity, risk-taking, and an atmosphere of experimentation.
5) Decision Making
" You cannot make progress without making decisions. " – Jim Rohn
It's important to be able to identify problems and analyze possible solutions. Still, at some point, you need to make a decision .
Good decision-makers focus on solving the problem rather than wasting time analyzing all of the available data or endlessly debating which option is best.
How to make decisions in the workplace
Use feedback constructively to make better decisions in the future.
Take risks when necessary while being aware of the potential consequences.
Learn from mistakes and use data to develop better solutions.
Demonstrate confidence and decisiveness when making difficult choices.
Analyze situations based on facts and data, not assumptions or emotions.
Problem-solving is considered a soft skill, or "people" skill.
Soft skills are personal attributes that can be transferred from one job to another and help employees interact more effectively with others in the workplace.
For example, in addition to problem-solving, soft skills include time management , empathy, teamwork, flexibility, and having a positive attitude.
In today's rapidly changing world, soft skills have become more valuable than ever to employers.
"When we look at today's workforce," says Eric Frazer , the author of The Psychology of Top Talent , "there's definitely been a shift away from just having what I would call 'tacit knowledge' and 'tacit skills'…meaning, you're just good at what you do." Instead, "There is a deeper understanding that people have to come first, before performance."
Problem-solving skills are crucial to the success of any business. Employees face problems every day. How they deal with them can mean the difference between success and failure.
If you can learn to identify and solve problems quickly and effectively, you'll be an invaluable asset to your team.
It's essential to highlight your problem-solving skills when writing your resume. Remember, employers are specifically looking for them!
Here are a few things you can do to make your problem-solving skills stand out more:
1. Use action verbs
When describing your skills on a resume, try to use catchy, memorable language that packs a punch.
In particular, try to use action verbs . These are words that describe "doing" – like "riding" a bike or "walking" to school.
The best action words to use on your resume are those that are descriptive and specific . These will paint a more vivid picture of your skills and experience.
For example, instead of writing " helped solve problems," you could write " identified and solved critical issues."
Other phrases that use strong action verbs are:
Developed creative solutions to complex problems.
Researched and implemented best practices for problem prevention.
Streamlined processes to reduce errors and increase efficiency.
2. Quantify your accomplishments
It's one thing to say you have strong problem-solving skills, but it's even better to back it up with hard numbers .
Whenever possible on your resume, include metrics that show just how effective you are at solving problems. For example, "reduced customer complaints by 30%."
Here are some other ways to show off numbers:
Managed a budget of $200,000 and reduced expenses by 10%.
Achieved a 95% success rate in meeting objectives.
Resolved an average of 100 customer complaints per month.
3. Describe your research skills
Research skills play a key role in solving problems. If you're good at conducting research and finding relevant information, make sure to include that on your resume.
For example, an office manager could say they "utilized extensive research skills to investigate new methods for streamlining inventory management."
Here are some more examples:
Compiled statistical data for reports and analysis.
Analyzed research findings to develop creative solutions.
Routinely updated databases with new information.
4. Highlight your creativity
There are many problems that cannot be solved with conventional methods.
If you're the type of person who is good at thinking outside the box and coming up with creative solutions, make sure to mention that on your resume.
For example, you might say, "suggested new approaches to customer service that increased customer satisfaction."
More examples include:
Resolved a long-standing issue with our website's design by implementing a new coding solution.
Generated fresh ideas for product development and marketing campaigns.
Turned a failing project around by coming up with a solution that no one else had thought of.
5. Emphasize your collaboration skills
In many cases, problems can't be solved by one person working alone.
If you're good at collaborating with others and working as part of a team, that's something you should try to highlight on your resume.
For example, a you could highlight your financial analyst skills by saying you "worked cross-functionally to launch an annual industry report."
Other examples include:
Brought together stakeholders with different objectives and helped them find common ground.
Helped resolved misunderstandings between departments, resulting in a 30% increase in sales.
Facilitated weekly team meetings to ensure consistent communication and successful completion of tasks.
When interviewers ask about your problem-solving skills, they are looking for specific examples of how you have identified and solved problems in the past.
These problem-solving examples could be from work, from your studies, or even taken from your personal life!
Here are some tips on how to highlight your problem-solving skills in a job interview:
1. Describe your process
When describing how you solved a problem, be sure to include all the steps you took in your explanation. This will show the interviewer that you are systematic and thorough in your approach.
For example, you can highlight your account manager skills by saying something like:
"I began by analyzing our current sales figures and identifying where we were losing customers. I then looked at our marketing strategy and identified areas where we could improve. Finally, I implemented a new marketing strategy and monitored the results closely. This led to a significant increase in sales within six months."
2. Use problem-solving skills in the interview itself
Some interviewers will ask you to solve a problem on the spot as part of the interview process. This is usually done to assess your analytical and critical thinking skills.
For example, someone applying for a job as a business analyst may be asked to review a company's financial reports and identify areas of concern.
When solving problems in an interview, be sure to think out loud so the interviewer can understand your thought process.
If you're not sure of the answer, don't be afraid to say so. This shows that you're willing to admit when you don't know something and are willing to learn.
3. Make connections to responsibilities included in the new job
Be sure to highlight how your problem-solving skills will be relevant to the responsibilities of the position you're applying for.
For example, if you're applying for a job as a restaurant server, you might talk about a time when you had to diffuse a difficult customer situation.
If you make connections between your past experiences and the new job, it shows the interviewer that you're qualified for the position and that you're excited about the opportunity to use your skills in a new way.
4. Use specific examples and data
When describing how you used your problem-solving skills in the past, mention specific examples and support your claims with data.
This makes your story more convincing and shows that you're not just making things up.
For example, if you're claiming that you increased sales, be sure to back it up with sales reports, graphs, or even customer testimonials.
Improving your problem-solving skills can open up a variety of different career opportunities.
Here are some things you can do to strengthen your problem-solving abilities:
1. Be proactive
The first step to solving any problem is to recognize that it exists!
This might seem obvious, but many people choose to ignore problems instead of facing them head-on.
Pay attention to the things that are going wrong in your life and work, and don't sweep them under the rug.
2. Break down big problems into smaller ones
When you're faced with a big problem, it can be overwhelming. But if you break the problem down into smaller pieces, it will be much easier to solve.
For example, let's say you're trying to lose weight. This is a big goal, but it can be broken down into smaller goals, like eating healthy meals and exercising regularly.
Once you have a plan for each of these smaller goals, you'll be one step closer to solving the bigger problem.
3. Be open-minded
Being open-minded means that you're willing to consider all possible solutions, even if they're not what you were originally thinking.
If you're closed-minded, you might miss out on the best solution to the problem. So don't be afraid to try something new.
4. Be persistent
Persistence is another important quality for problem-solvers. If you give up at the first sign of trouble, you'll never find a solution.
When you're facing a difficult problem, it's important to keep trying different things until you find a solution that works.
Don't give up, and eventually, you'll find the answer you're looking for!
5. Ask for help
If you're having trouble solving a problem, don't be afraid to ask for help. There's no shame in admitting that you need assistance.
There are many people who are happy to help others solve their problems. So reach out to your friends, family, or even a professional if you need some guidance.
Developing better problem-solving skills can take some time and effort, but it's worth it!
Track and manage your job applications and interviews all in one place. Use Jobscan's Job Tracker for FREE.
Click here to start using Job Tracker for free!
More expert insights on this topic:
Top 10 Transferable Skills to Put on Your Resume to Get More Interviews in 2023
Leadership Skills You Need to Include On Your Resume That Employers Actually Look For
5 Sections You Should Never Leave Off Your Resume
Join 25,000 job seekers who get bi-weekly job search tips
Get the insider knowledge and tools you need to optimize you resume, cover letter, and LinkedIn profile to get more job interviews.

OPS Commitment to Diversity, Inclusion, Accessibility, and Anti-Racism:
What can i expect to do in this role, how do i qualify, specialized knowledge:, analytical and problem-solving skills:, team leadership and project management skills:, communication skills:, relationship management skills:, additional information:.
1 English Permanent, 777 Bay St, Toronto, Toronto Region
The information that you provide for the purpose of this competition and the results from this competition may be used to fill other positions. These positions may be of various tenures, including short-term assignments. Your information and the results from this competition will be retained for the purpose of filling vacancies in accordance with the applicable collective agreement or policy provisions.
T-MA-204478/23
How to apply:
You must apply online .
Your cover letter and resume combined should not exceed five (5) pages. For tips and tools on how to write a concise cover letter and resume, review the Writing a Cover Letter and Resume: Tips, Tools and Resources .
Customize your cover letter and resume to the qualifications listed on the job ad. Using concrete examples, you must show how you demonstrated the requirements for this job. We rely on the information you provide to us.
Read the job description to make sure you understand this job.
OPS employees are required to quote their WIN EMPLOYEE ID number when applying.
If you require a disability related accommodation in order to participate in the recruitment process, please Contact Us to provide your contact information. Recruitment services team will contact you within 48 hours.
The OPS is transitioning to bilingual external job ads. French translations of job ads are currently available for some English language positions and all English/French designated bilingual positions. To confirm the language requirements of a job, check the "language of position" information at the top of each job ad. For all positions, candidates will be assessed in English, the business language of the Ontario Public Service. For English/French designated bilingual positions, candidates will also be assessed through French language proficiency testing.
La FPO passe à des offres d'emploi externes bilingues. La traduction française des offres d'emploi est actuellement disponible pour certains postes de langue anglaise et pour l'ensemble des postes désignés bilingues (anglais et français). Pour connaître les exigences linguistiques, vérifiez les renseignements sur la « langue du poste » figurant dans le haut de chaque offre d'emploi. Pour tous les postes, l'évaluation des candidates et candidats se fera en anglais, la langue usuelle de la fonction publique de l'Ontario. En ce qui concerne les postes désignés bilingues, la maîtrise du français des candidates et candidats sera également évaluée.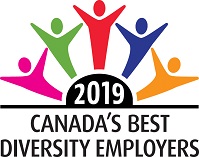 You must enable JavaScript in your browser to access full functionality on the OPS Careers website.
Vous devez activer JavaScript dans votre navigateur pour avoir accès à toutes les fonctionnalités du site Carrières dans la FPO.


Project Management Support Specialist - Capacity Building
Kenya Multi-Country Office (KEMCO)
Kenya Multi-Country Office (KEMCO) sub-region currently consists of an established Operation Centre in Nairobi/Kenya which manages a portfolio of engagements in multiple countries in East and South Africa. These countries include Kenya, Mozambique, Zimbabwe, Zambia, Uganda, Tanzania, Eritrea and several island states. KEMC focuses on Infrastructure, Procurement, Project Management, HR and Transactional Services, and Fund Management services in those countries. Our goal is to support countries, help people in need and enable our partners through delivering on our mandate of infrastructure, procurement and project management in the countries across East and South Africa. The Project will fall under the purview of the UNOPS KEMC.
In 2018, INL began the East Africa Transnational Organized Crime (EA TOC) Regional Program in response to the increased trafficking of Afghan-produced heroin trafficked through East and Southern Africa along the "Southern Route." Initial funding focused on building the capacity of national-level counternarcotics units in Kenya, Mozambique, and Tanzania to investigate and prosecute drug cases. Given that illicit goods are transported through the Western Indian Ocean, the EA TOC program expanded its support to include programs to improve the interdiction, investigation, and prosecution of maritime crimes. Countries benefiting from the program may include: Djibouti, Comoros, Kenya, Madagascar, Mauritius, Mozambique, Seychelles, Somalia, South Africa, and Tanzania.
The proposed UNOPS project will provide needed advisory, procurement, and logistics support for the EA TOC program throughout the entire region. UNOPS advisors will provide mentorship and guidance on key EA TOC issues, including maritime security, law enforcement, and rule of law. The project will also work on logistics and procurements to further support EA TOC efforts, particularly for the U.S. Drug Enforcement Administration (DEA).
Through the INL TOC project under the advisory services component, the Bureau of International Narcotics and Law Enforcement Affairs (INL) East Africa Transnational Organized Crime (EA TOC) program has requested UNOPS to provide necessary supports enhancing the project management capacity and strategic governance of its partner beneficiary KCGS, Kenya Coast Guard Service.
The Kenya Coast Guard Service is responsible for maritime law enforcement and safety in Kenyan waters. However, during its formative and interim phase, she faces challenges in developing its doctrine, internal policies and project management capabilities. This has led to difficulties in coordinating and integrating international partnerships, causing issues such as a lack of centralization in project management, the inability to sustain project outcomes, and a lack of strategic governance that is future looking.
In response to the request, UNOPS is seeking a qualified and experienced Project Management Support Specialist to embed within the KCGS, Kenya Coast Guard Service to enhance its project management capacity and strategic governance. The specialist will be responsible for conducting a needs assessment, developing a capacity building plan, and implementing a project management plan to address the identified gaps.
Under the direct supervision of the Project Manager, the incumbent will enhance the sustainable project management capacity within the KCGS, making the KCGS more efficient in planning, implementing agency institutional development projects, and achieving its operational goals. The duty station will be Mombasa, Kenya (Family duty station) . The incumbent will accomplish this by performing the following duties:
Conduct a needs assessment to identify the KCGS's current project management capabilities and gaps.
Analyze existing assessment reports, if available, and research capacity building needs and gaps.
Liaise with relevant stakeholders, including key KCGS personnel, to understand strategic perspectives and capacity building needs.
Develop a capacity building plan, in cooperation with the KCGS, including an estimated budget and timeline, to address the KCGS's identified needs and gaps.
Assist in the formulation of maritime security policies and strategies in alignment with national and international frameworks
Develop a project management plan that outlines the necessary steps for implementing a project management framework within the KCGS that improves the success rates of projects within the organization.
Implement the capacity building plan and project management framework, providing ongoing support to the KCGS.
Ensure timely delivery of all capacity building activities, with effective risk and issue management.
Regularly monitor and mainstream project outcomes into routine operations.
Provide strategic governance over the project management function.
Train and mentor internal staff (4 – 6) KCGS, ensuring that project management knowledge and skills are embedded within the organization for the long term.
Deliverables:
The specialist will be responsible for delivering the followings:
A needs assessment report identifying the KCGS's current project management capabilities, needs, and gaps.
A capacity building plan, including an estimated budget and timeline.
A project management plan outlining the steps for implementing a project management framework.
A project management implementation plan, with regular evaluation and monitoring.
A final report summarizing project findings and recommendations for capacity sustainability.
A small, sustained Project Management cell (Director's Initiative Group) within the KCGS organogram, approved by KCGS leadership.
Development of the KCGS Service Doctrine.
Advanced university degree (Master's or equivalent) in Project Management, Business Administration or other relevant field is required;
An additional 2 years of relevant work experience in combination with a relevant first university degree (Bachelor's or equivalent) may be accepted in lieu of the Advanced university degree.
2 years demonstrable working experience in training trainers is required
5 years of experience in project management, with an advantage given to international development sector experience is required
Proficiency with various project management methodologies and tools is desirable
Strong analytical and problem-solving skills is desirable
Demonstrable working background in maritime law enforcement desired.
Experience in project management roles within a maritime service will be an added advantage.
Knowledge of the UN system and familiarity with UNOPS procedures an advantage;
Proficiency in computer skills, including Microsoft Office and G Suite is desirable
Project Management Professional (PMP) Certification is desired
Language requirement:
Fluency in written and oral English is required
Knowledge of another official UN official language is an asset
Contract type: International Individual Contractor Agreement (IICA) Contract level: IICA-2/ ICS10 Contract duration: Short-Term ICA – Maximum duration 6 months
Please note that UNOPS does not accept unsolicited resumes.
Applications received after the closing date will not be considered.
Please note that only shortlisted candidates will be contacted and advance to the next stage of the selection process, which involves various assessments.
UNOPS embraces diversity and is committed to equal employment opportunity. Our workforce consists of many diverse nationalities, cultures, languages, races, gender identities, sexual orientations, and abilities. UNOPS seeks to sustain and strengthen this diversity to ensure equal opportunities as well as an inclusive working environment for its entire workforce.
Qualified women and candidates from groups which are underrepresented in the UNOPS workforce are encouraged to apply. These include in particular candidates from racialized and/or indigenous groups, members of minority gender identities and sexual orientations, and people with disabilities.
We would like to ensure all candidates perform at their best during the assessment process. If you are shortlisted and require additional assistance to complete any assessment, including reasonable accommodation, please inform our human resources team when you receive an invitation.
Terms and Conditions
All UNOPS personnel are responsible for performing their duties in accordance with the UN Charter and UNOPS Policies and Instructions, as well as other relevant accountability frameworks. In addition, all personnel must demonstrate an understanding of the Sustainable Development Goals (SDGs) in a manner consistent with UN core values and the UN Common Agenda.
It is the policy of UNOPS to conduct background checks on all potential personnel. Recruitment in UNOPS is contingent on the results of such checks.
APPLICATION TIPS
Together, we build the future.