Young Writers Project
Join our community
of young writers & visual artists
The Daily Read
By Amelia_v
I'm warning you
When I fall in love
Every moment
Is made into poetry 
By Writer1326
Forever Certain
I am certain that I am forever changing,
like the moon, who has different phases. 
I am certain that like the moon, I am drawn to the sea.
The peaceful sound of the waves creating music on the shore.
By zelovepral
Exoneration
Characters: 
Adrienne, high-school student, best friend of August, female, 15-17
August, high-school student, best friend of Adrienne, male, 15-17
Photography
Apple Picking
By Samara Raiche
By ruth petit
Church In Fall
About YWP's New Website
Welcome to our new site! 
Deadline September 29 2023
"Never forget this moment, my child …" Use this sentence at the beginning or end of a poem or story.
How do you imagine yourself at age 30? Can you imagine it? What has changed? And what has stayed the same?
Choose your favorite song and bring it to life in a photo or painting. 
Deadline October 15 2023
Fall: Writing
In the genre of your choice, write about fall, conveying the meaning of the season from your own unique and creative perspective. Respond to the challenge in whatever way you choose – for prizes and publication.
Fall: Visual Art
In any artistic medium, share your interpretation of fall – anything from the splendor of the New England hillsides to the lumbering yellow school bus. There are prizes! 
Master landscape painter Wolf Kahn and his brilliant oil and pastel paintings, such as "Ochre Barn Ochre Bush" above, were the inspiration for our Great Artists Challenge.
News & Events
Recommended Reading
Favorite books – recently read, reviewed, and recommended by the YWP community
Book Review: Bird by Bird
Iris Robert, YWP alumna, intern, and book lover, shares some of her recent finds with us. Iris, eyesofIris on YWP, starts the series with Anne Lamott's Bird by Bird: Some Instructions on Writing and Life.
YWP's Fall Contest
In writing or visual art, share your interpretation of fall. Anything goes – from the splendor of a New England hillside to the rhythms of daily life on an autumn day. Submissions due Oct. 15!
YWP's monthly digital magazine
September 2023
Issue 23-9: Cover art: "Lighthouse" by Penelope
August 2023
Issue 23-8: Cover art: "Emerge" by Abrieart
Archive Issue 23-7
Our Supporters & Partners
Young Writers Project
Young writers project 2023.
The Young Writers Project was the brainchild of NOTE member Jonathan Klein. In 2001 he organized an outreach program as an opportunity for Theatre of NOTE to work with high school students on developing and producing theatre pieces. Utilizing NOTE writers, we lead workshops in high schools throughout Southern California. We then produce selected pieces, performed and directed by NOTE members and guest artists. Since 2001 we have premiered more than 75 plays, some of which have gone on to win awards at other festivals. We are proud to keep up this tradition and are now in our 22nd year. We look forward to many more.
This year's YWP performance dates are  May 13, 14, 20, 21 @ 11am . Tickets are by donation only – both cash and card will be accepted at the door. We hope you join us in supporting these young artists! 
Life Lab Notes  Interviews Young Writers Project
To honour these young writers and Theatre of NOTE and the Young Writers Project, I interviewed some students from a participating school. Ten plays were submitted from their school, one was chosen to be produced. I met with five of these kids to talk about writing, their voice, and  not   being chosen.
Join the Newsletter
Receive some seriously awesome news, pre-sale tickets and discounts. We like you and would never spam you.
Theatre of NOTE  1517 N. Cahuenga Blvd. Los Angeles, CA 90028  323-856-8611
Home Shows & Programs Members Become a Member
Blog Support Contact Venue Rentals
Podcasts Voices of NOTE Young Writers Project Script Submissions
Young Writers Project
Each year, Young Writers Project (YWP) creates original, weekly writing challenges and invites Vermont teens 13-19 (and younger with parental permission) to respond to the prompts in school and after school on the YWP website, youngwritersproject.org . The best of the students' writing and visual art is then published in partnership with newspapers across Vermont, on VTDigger.org, in YWP's monthly digital magazine, The Voice , and annual Anthology. Along with the writing challenges, YWP has a vibrant online community of youth who create their own podcasts, open mic nights, a book club and more. They also participate in monthly writing workshops and other projects and events that revolve around the YWP site .
YWP, which started in Burlington, VT in 2006, is an independent nonprofit with a mission to inspire, mentor, publish and promote young writers and artists. Please encourage the young writers and artists in your communities to sign up for a free account and join the YWP community.
Susan Reid Executive Director | Young Writers Project 47 Maple St., Suite 216, Burlington, VT 05401 [email protected] (802) 324-9538
Susan Reid Executive Director | Young Writers Project 47 Maple Street, Suite 216, Burlington, VT 05401
(802) 324-9538
YWP's mission is to inspire, mentor, publish, and promote young writers and artists.
Your story matters
Write your novel now., what is nanowrimo.
National Novel Writing Month is a fun, empowering approach to creative writing. The challenge: draft an entire novel in just one month. For 30 wild, exciting, surprising days, you get to lock away your inner editor, let your imagination take over, and just create!
Our Young Writers Program supports under-18 writers and K-12 educators as they participate in our flagship event each November, and take part in smaller writing challenges year-round.
Only you can tell your story.
Set your word-count goal for the month and draft your novel right on our site. We'll help you track your progress. Plus, get support from published authors and an international community of fellow novelists.
Unleash your students' creative potential.
Start a virtual classroom to read student novels and track progress. Keep your kids motivated with free classroom kits, workbooks, and Common Core-aligned K–12 lesson plans.
"The Young Writers Program has given me the freedom to write on any subject and has improved my writing and grammar skills. It has made a huge impact in my English classes." 7th Grader Virginia, USA
"The first year I joined NaNoWriMo, I was inspired to actually finish a project. The Young Writers Program motivated me to continue on in my novel even when I didn't want to." 7th Grader California, USA
"The Young Writers Program showed me that I could do whatever I want if I put my mind to it. I never thought I could write a novel. And YWP proved me wrong." 7th Grader Illinois, USA
"I am constantly thinking of story ideas for the next NaNoWriMo. The Young Writers Program has inspired me to let my imagination run wild, and I find myself more motivated after writing." 6th Grader California, USA
"I loved how you could just write. In most other programs, there was always a worksheet, or months and months of planning. I just loved writing my novel and was so inspired, I made a novel-writing club for my school!" 5th Grader Indiana, USA
"We had over 500 students doing this project together. Students knew that there were other people who were having the same fears, going through the same struggles, and feeling the same sense of pride in their work." Daniel Stone Educator, South Carolina
"I watched all my students grow and develop as writers, thinkers, and creators over the month of November. They're excited to do it again this year and engage further in developing their own stories about their world." Celia Emmelhainz Educator, Kazakhstan
"From November on, I see new depth in their reading journal entries as they begin to read like writers, contemplating and evaluating what published authors have done in their work." Melody Sutton Educator, California
"Even if they only have 15-20 minutes to write, the room goes silent except for the sound of words making their way onto the page. Students leave my room and enter the world of their novels." Noriko Nakada Educator, California
Press Coverage

HELP & FAQ
CONTACT US
TERMS & CONDITIONS
PRIVACY POLICY
CODES OF CONDUCT
A PROGRAM OF NATIONAL NOVEL WRITING MONTH, A 501(C)(3) NONPROFIT THAT BELIEVES YOUR STORY MATTERS.
Skip to content
Grassroots Fund
Search form, connect with us.
603-905-9915
Young Writers Project
At a glance, contact: , location: .
Burlington, Vermont
Primary Issue Area:
Active since:
Tax status:, core volunteers:, group links:.
https://youngwritersproject.org
https://youngwritersproject.org/thevoice/2020-08
https://youngwritersproject.org/node/30616
https://youngwritersproject.org/node/32618
https://youngwritersproject.org/CJP
https://youngwritersproject.org/node/36199
Are you a member of this group? Please log in or register to join.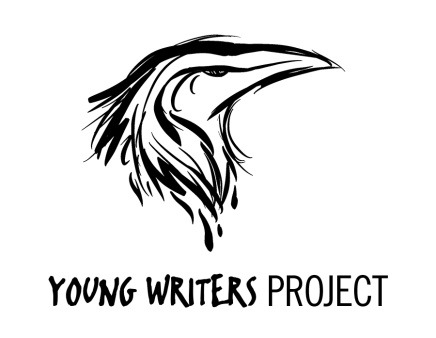 Our Purpose
Be in the know to help your work grow..

Search form
Upcoming Workshops
Where to Start
The Book Project
Poetry Collective
Writing in Color
Queer Creatives
Community Partnerships
Young authors collective, ywp anthology.
Young Writers Summer Camp
Community Programs
Upcoming Events
Writing Communities
Fellowships
Illumination Gala
Writer's Studio
Visiting Authors
Readings and Parties
Member Events
Cheat Sheet
Lit Fest Campus
Craft Seminars
2-Day Intensives
Agents/Editors
Business Panels
Evening Events
2023 Lit Fest Fellows
Advanced Workshops
Sponsorship Opportunities
Gift Certificates
Monthly Giving
Planned Giving
Lighthouse Supporters
Become a Member
Our New Home
The Lookout
Lighthouse Podcast
In The News
Mission and Values
Board of Directors
Reports and Publications
Location/Contact
Equity, Diversity, Inclusivity, and Access (EDIA)
Young Writers Program
Our Mission : The Young Writers Program at Lighthouse connects children and teens to literature, new friends, and a writing community. Our workshops, whether at Lighthouse or at one of our dozens of partnering sites, are taught by published and award-winning authors and are designed to foster creativity and self-expression and to empower youth to find their voices through creative writing. 
At Lighthouse, we offer a variety of in-person and virtual creative writing workshops, in all genres, on weekends, after school, and during school-closure days, including the Young Authors Collective for teens, summer camps, and more.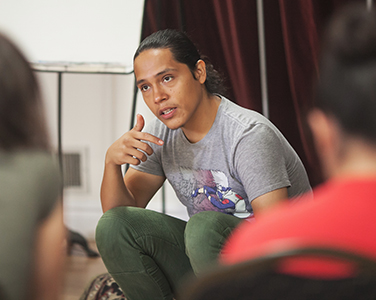 These ever-expanding offerings include writing classes, workshops, and clubs in libraries and museums, medical and residential treatment centers, neighborhood youth centers, and a variety of school models.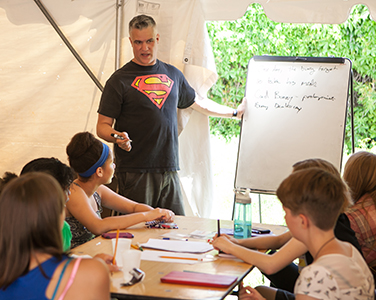 Summer Camps
Half-day, full-day, and extended day options are available for all age groups throughout the summer. Camps run June through August. Registration for half-day camps and applications for full-day camps will open in early 2024.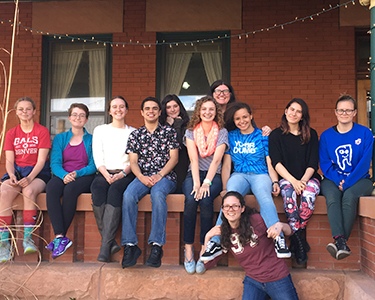 The Young Authors Collective, or YAC, is a group of talented, word-obsessed high school writers dedicated to experimenting with new creative forms, collaborating with other arts organizations, and writing a ton. Our three cohorts, YAC—Denver, YAC—Online, and YAC—Rainbow, meet once a week to generate new pieces, give friendly feedback, and work towards publication. First meetings of the fall semester will take place during the week of September 18th, 2023. Tuition is $520 per semester; full and partial financial aid is available. (Apply first and request financial aid after you are accepted).
Applications for the 2023-24 session of YAC are open through September 15th!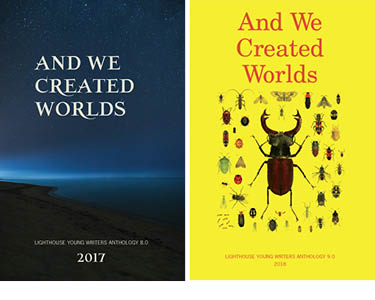 The Lighthouse Young Writers Program publishes an annual anthology of students' writing, And We Created Worlds , from participants in community engagement and in-house programs.
Purchase the most recent edition
Check out digital copies of previous versions
To submit to the 2022-2023 YWP Anthology, click the link below
Field Trips to Lighthouse
Interested in coming to Lighthouse with your students? We can customize workshops to fit individual classroom or program goals and needs. We provide hour-long presentations, one-day or week-long intensives, after-school programs, multi-week sessions, or more long-term workshops culminating in public readings or published anthologies (or both) depending on the needs of the school or program and its young writers.
News in pursuit of truth
Young Writers Project: The orchestra of fall
Share this:
Click to share on Facebook (Opens in new window)
Click to share on Twitter (Opens in new window)
Click to email a link to a friend (Opens in new window)
Click to share on LinkedIn (Opens in new window)
Young Writers Project is a creative online community of teen writers, photographers and artists, which has been based in Vermont since 2006. Each week, VTDigger features the writing and art of young Vermonters who publish their work on youngwritersproject.org , a free, interactive website for 12- to 18-year-olds. To find out more, visit youngwritersproject.org , or contact Executive Director Susan Reid at [email protected] and 802-324-9538.
One moment you're wiping beads of perspiration from your lip and creemee from your chin, and the next, all but the last of the trees have shed their amazing technicolor dreamcoats. Fall: Blink, and it's over. As the wind whistles and the leaves dance, this week's featured poet, Maelyn Slavik of Burlington, gazes out upon the evanescent beauty of a New England landscape dressed in its autumn best.
The orchestra of fall
By Maelyn Slavik, 13, of Burlington
Autumn leaves flutter around my head, the colors popping in the chilly, swirling air. The veins stretch out, delicate within the leaves.
They connect, creating a web of beauty: a beautiful array of pulses, slightly erratic, but the imperfections even more breathtaking.
I turn my head toward the mountains, the little dots that are the trees colorful, watercoloring the landscape with warm, cheerful colors that are unpredictable, strange.
The cool, brisk air slaps my cheeks, the rhythmic gusts blowing my hair, making it swirl and dance along with the leaves. The symphony of the parts fold together, the layers clashing in some ways but synchronizing perfectly in others.
The melody is incredible, vibrant but soft, strong but heartwarming, unique but blended. Each and every part complements another, everything fitting yet popping, creating the orchestra of fall.
Request a correction
Submit a tip